Felon faces revocation of suspended sentences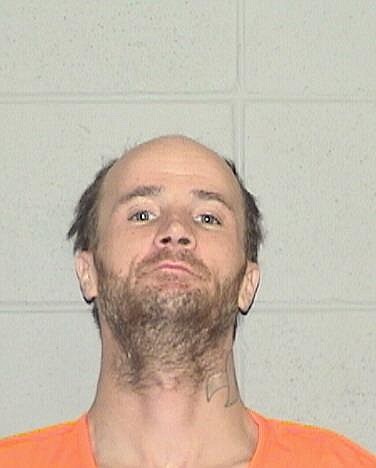 Anthony Starr Hopper. (Photo courtesy Flathead County Sheriff's Office)
by
DERRICK PERKINS
Daily Inter Lake
|
January 19, 2023 12:00 AM
A man convicted of assault with a weapon and drug possession over the summer is back in the county detention center after prosecutors say he violated the terms of his suspended sentences.
Anthony Star Hopper, 39, denied the allegations at a Dec. 15 hearing in Flathead County District Court. He remains in county jail awaiting a revocation hearing scheduled for Feb. 9 with bail set at $50,000.
Authorities arrested Hopper in April 2022 after he allegedly pulled a knife on employees of a local addiction treatment center while leaving the facility. According to court documents, Hopper became angry upon learning the marijuana he turned over prior to entering would not be returned to him.
Hopper allegedly tucked the weapon away after a security guard drew a gun. Arriving Kalispell Police officers saw him take a "medium straight blade knife from his shirt and place it on the ground" of the parking lot, according to court documents.
Released from county jail on his own recognizance May 5, Hopper allegedly violated the conditions of his freedom several weeks later, leading to a bench warrant. When authorities arrested him on May 30, they found a bag containing a crystalline substance that tested presumptively positive for methamphetamine.
By summer, Hopper had pleaded no contest to assault with a weapon charge and guilty to criminal possession of dangerous drugs as part of a plea agreement with prosecutors. In August, Judge Heidi Ulbricht handed down a pair of suspended five-year sentences with the state Department of Corrections. He also received credit for 117 days of time served.
Within a month, Hopper had begun violating the conditions of his suspended sentences, according to a report filed by probation and parole officers in district court. He allegedly admitted to using methamphetamine in September and again in October, court documents said.
The report acknowledges that Hopper faced significant challenges, including homelessness as well as addiction. Still, Hopper "has been defiant with all case management responses and is not willing to work with probation and parole to get things on track," wrote Shelly Dargan, state probation and parole officer, in the report.
Dargan recommended the court revoke Hopper's suspended sentence, send him to the Department of Corrections for five years and require him to undergo the state's chemical dependency treatment program known as Connections Corrections.
Hopper's "untreated addiction is a clear danger to himself and society," Dargan wrote.
News Editor Derrick Perkins can be reached at 758-4430 or dperkins@dailyinterlake.com.
Recent Headlines
---