Essex residents wary of CenturyLink's solution for poor phone service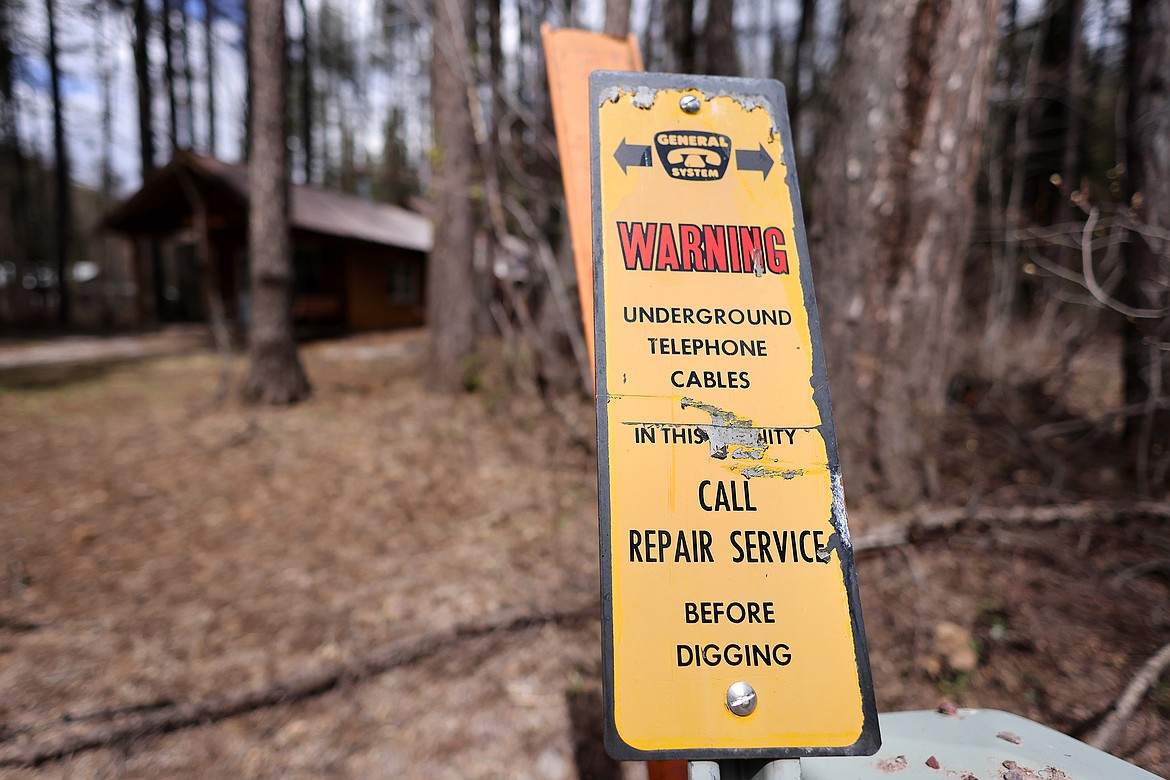 Residents of Essex have been dealing with their CenturyLink phone lines being down for days and even weeks at a time. (Jeremy Weber/Daily Inter Lake)
by
JEREMY WEBER
Daily Inter Lake
|
January 24, 2023 12:05 AM
CenturyLink customers in Essex may soon see a stop-gap solution to outages and poor phone service there, but the plan proposed by the telecommunications giant raises as many questions as it answers.
On Dec. 19, CenturyLink filed a proposal with the Montana Public Services Commission offering certain Montana customers a $1,500 subsidy to pay for one year of available satellite or wireless service in their area. The proposal identifies eligible consumers as CenturyLink local exchange customers in Montana whose service is provided over Anaconda or Go Digital systems/facilities, of which the company estimates there are just under 600.
Despite its offer to pay for a year of third-party service, CenturyLink maintains there is nothing wrong with their phone system.
"Overall, CenturyLink's service in Montana, including service provided over Anaconda and similar copper equipment, is reasonable, adequate and reliable. CenturyLink easily and consistently meets that standard," the company wrote in the proposal. "While CenturyLink disagrees with the assertion that the company's network and services, taken as a whole, are unreasonable, inadequate or unreliable, CenturyLink is respectful of the commission's concerns and is open to a reasonable settlement that meets the needs of all parties and Montana consumers."
CenturyLink customers in Essex, who have dealt with outages and poor service there for decades, disagreed.
"I have had a phone with CenturyLink since 1995 and it has always had issues. Often there are pops or cracks while talking and sometimes [it] disconnects. I have never received a refund for outages and it takes more time to try and get a partial refund than it is worth," Essex resident Bob Fisher wrote in an email. "There have been people up there trying to push the [commission] for help for years but see little in results. It is also amazing that most of eastern Montana has buried fiber hundreds of miles to remote houses, farms and ranches and this company doesn't support this community."
Essex residents complain that the proposal from CenturyLink would not be particularly helpful, as no phone service works well in the area. The proposal also comes with the stipulation that those participating must disconnect from CenturyLink.
In addition, CenturyLink asked for another six-year waiver — the telecommunications company has been exempt since 2014 — of the state's Out of Service Rule, which requires that trouble reports do not exceed six per 100 local access lines per month. Essex appears to exceed that standard.
The proposal stipulates that the acceptance of CenturyLink's plan would end the Public Service Commission's investigation into the company, which has been ongoing since December 2021.
While the commission maintains CenturyLink has an obligation to provide reliable phone service to all its customers, the trouble boils down to funding and profit margins.
In its proposal, CenturyLink laments project costs incurred due to a state statute that requires carriers requesting broadband funding to contribute at least 20% of the cost of construction to any bid.
While the company has asked for millions of dollars through the American Rescue Plan Act, it claims that using the money to reach remote rural locations such as Essex is economically unfeasible.
"There is simply no economically viable way for these communities to be served, even in the presence of hundreds of millions of dollars of federal funding," CenturyLink wrote in its proposal.
As for the people of Essex, despite the commission's ongoing investigation, residents are losing hope.
"I don't think we will get together again as a community to discuss this," Annette Geyer-Leverington said. "We all hate CenturyLink, but just have to accept the fact that it is what it is."
Reporter Jeremy Weber can be reached at jweber@dailyinterlake.com.
Recent Headlines
---