Flathead County found mostly responsible for 45-year-old's death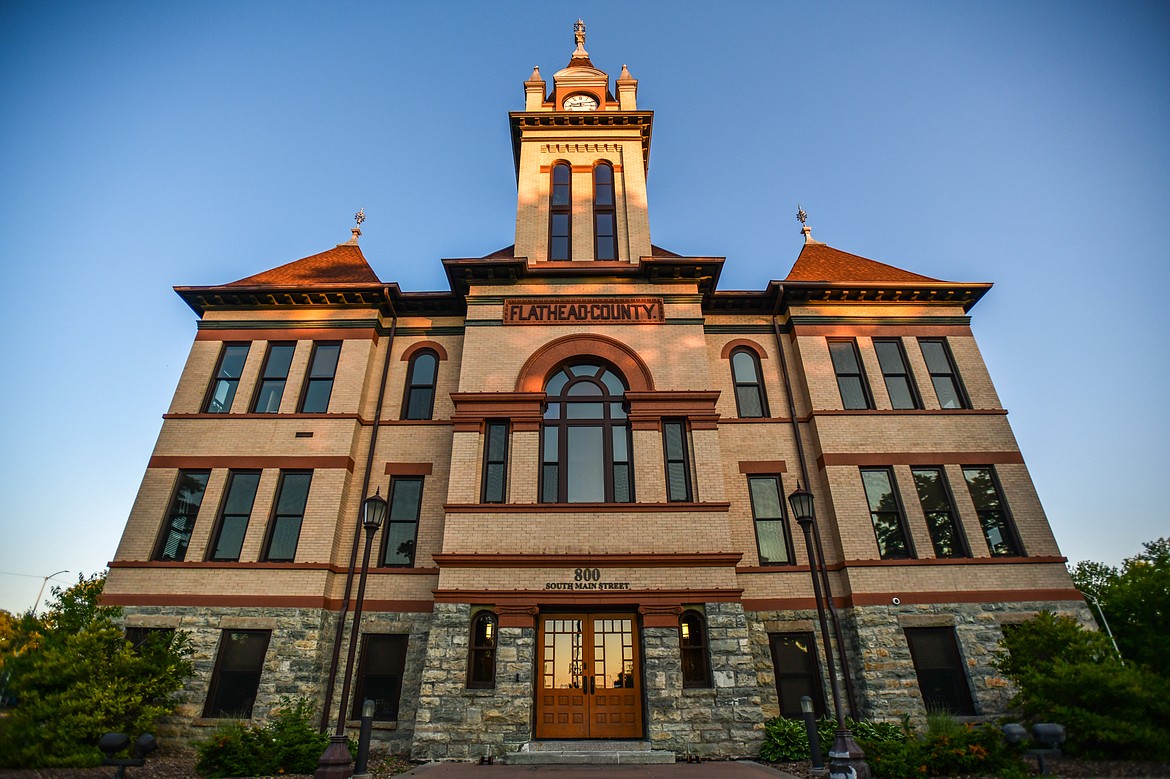 The Flathead County Courthouse in Kalispell on Thursday, June 22. (Casey Kreider/Daily Inter Lake)
A jury has found Flathead County mostly negligent in the death of a Kalispell man who was killed after a deadly mishap involving a county-owned semi-truck near Creston in late 2021.
The 12-person panel determined that the county was 60% responsible for the death of Brandon Roberts following a multi-day trial in Flathead County District Court last week. As a result, the jury awarded Roberts' widow, Allison Sweem, $877,600 in compensation and another $125,000 for her subsequent emotional distress.
The trial began June 26 and was in the hands of the jury by late morning on June 29. The jury returned after just shy of four hours of deliberation. Judge Robert Allison presided over the case.
Sweem filed the lawsuit last year, alleging in the civil complaint that a county employee drove over her 45-year-old husband twice with a truck and trailer on Dyer Road on Nov. 15, 2021.
At the time, authorities said Roberts had pulled his Dodge pickup to the side of the road and stepped out to strap down a load. Crews were performing gravel work on the road nearby and a semi-truck loaded with gravel had begun backing down Dyer Road. That truck made contact with Roberts' truck and the driver found Roberts on the ground.
Officials pronounced Robert dead at the scene, though the complaint alleged that the 45-year-old "survived for an appreciable period of time, and died an excruciatingly painful death on Nov. 15, 2021."
Attorneys for the county alleged that Roberts was responsible for his death, claimed the county was immune from punitive damages as per state law and argued that any loss was the result of others rather than the county.
Paul Sandry of Johnson, Berg & Saxby in Kalispell represented Sweem and Roberts' estate in the case. Mitchell Young of the Montana Association of Counties Defense Services represented Flathead County.
News Editor Derrick Perkins can be reached at 758-4430 or dperkins@dailyinterlake.com.
Recent Headlines
---