Accused killer out free after white supremacist helps post bail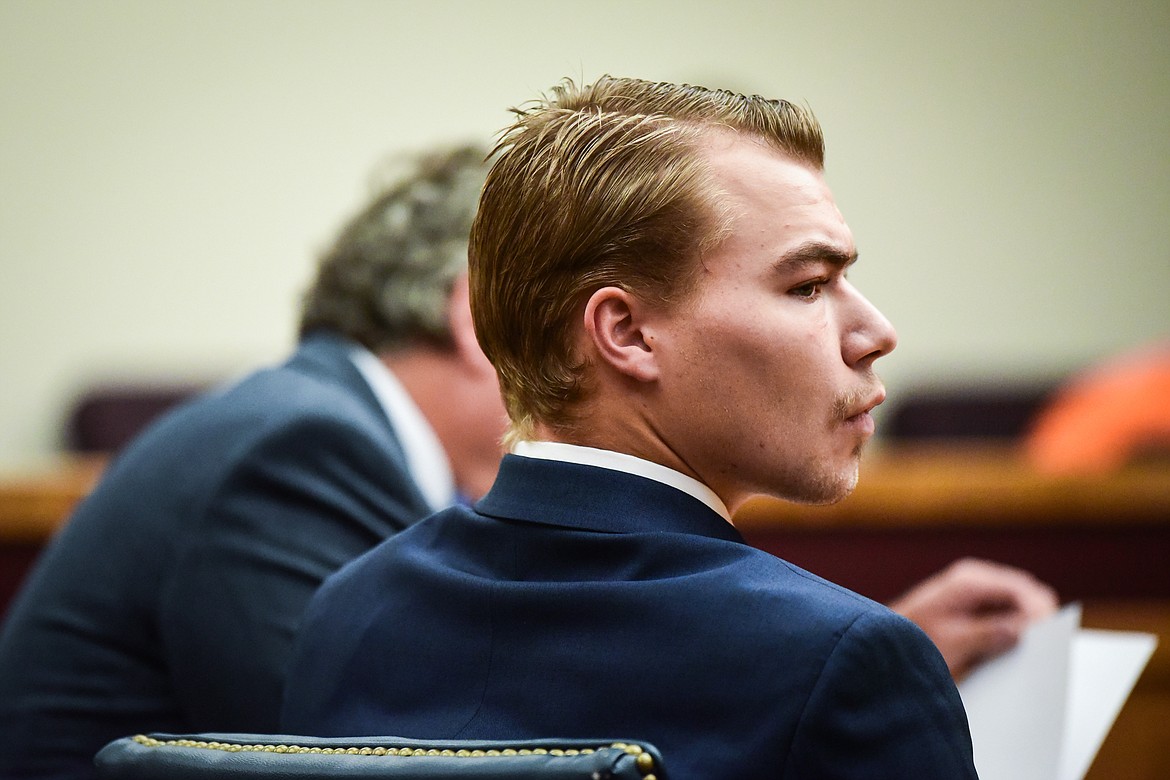 Kaleb Elijah Fleck appears for his arraignment in Flathead County District Court on Thursday, July 6. (Casey Kreider/Daily Inter Lake)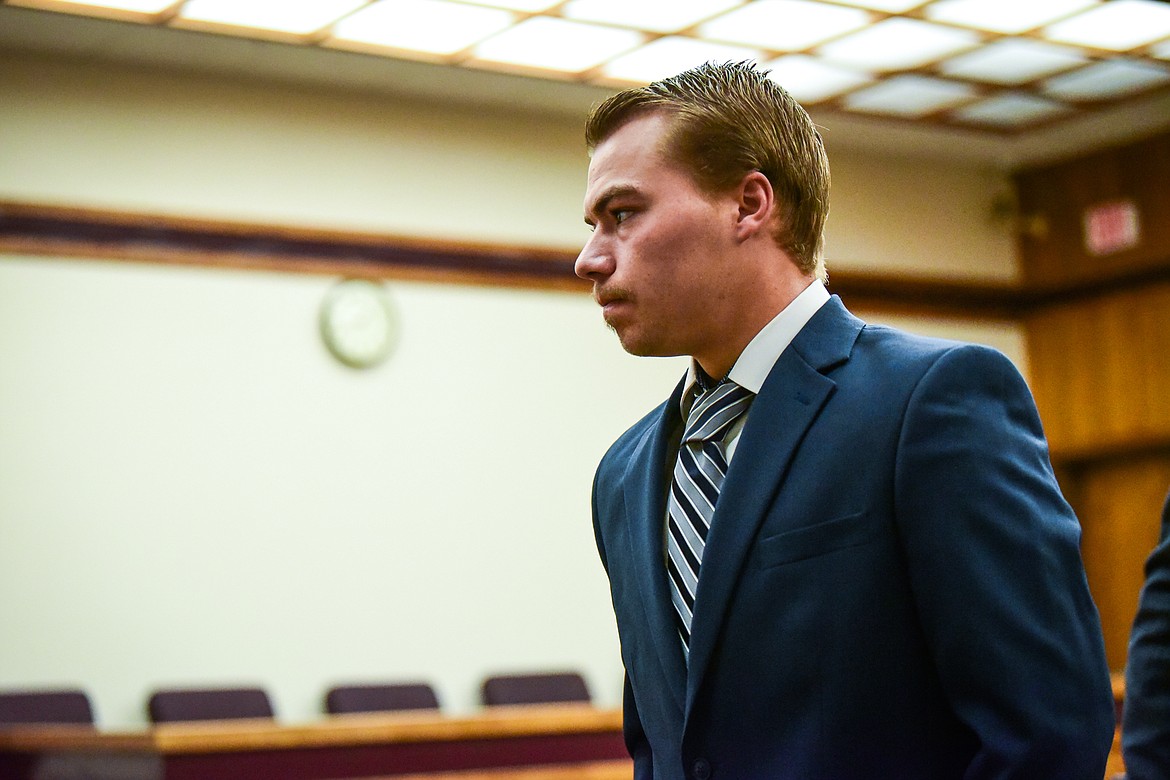 Kaleb Elijah Fleck appears for his arraignment in Flathead County District Court on Thursday, July 6. (Casey Kreider/Daily Inter Lake)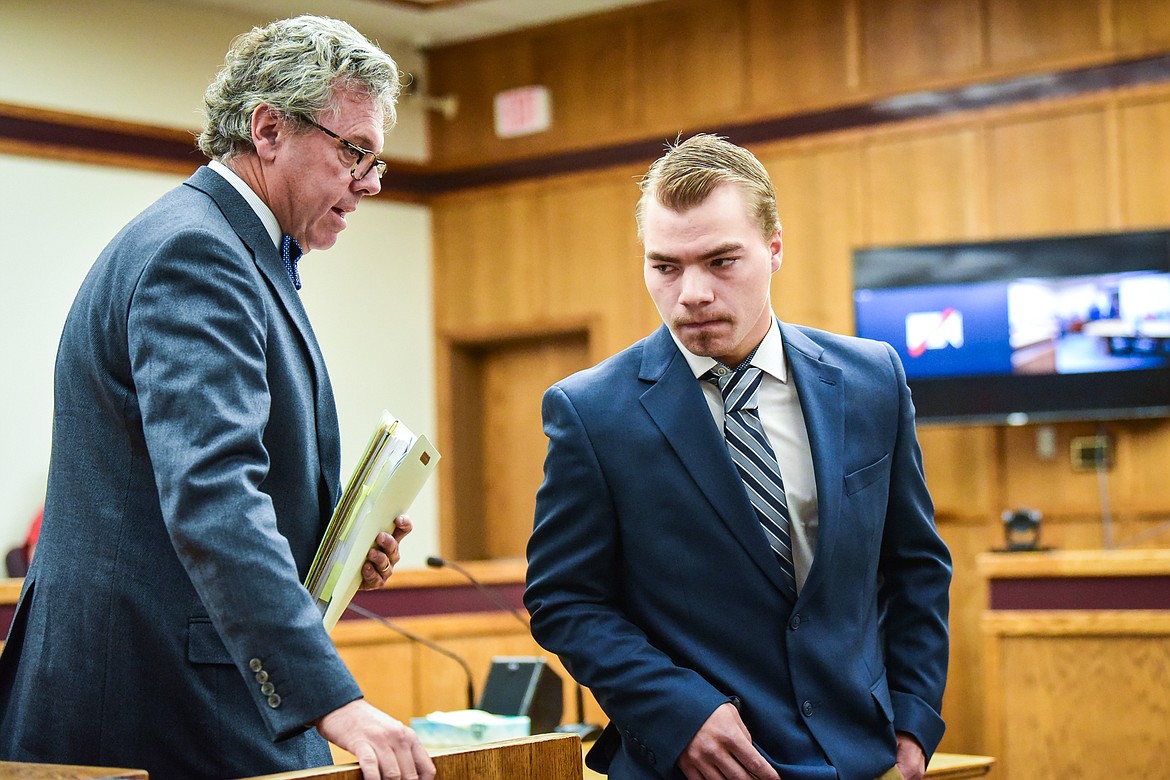 Kaleb Elijah Fleck appears for his arraignment in Flathead County District Court on Thursday, July 6. (Casey Kreider/Daily Inter Lake)
Previous
Next
The 19-year-old accused of beating a homeless man to death in Kalispell last month is free from the county jail after a known white supremacist with deep ties to Flathead Valley put up property to help cover his $500,000 bail.
Kaleb Elijah Fleck of Kalispell appeared before Judge Heidi Ulbricht in Flathead County District Court on Thursday for his arraignment in a navy jacket, tie and dress pants. Leaning forward at the defendant's table with his hands clasped below his chin, Fleck pleaded not guilty July 6 to a single count of felony deliberate homicide.
He was released from county jail on July 5 after three people — Linda and David Sichting, and Zachariah Harp — agreed to act as surety for Fleck. Harp, the son of former Republican state legislator and one-time Senate Majority Leader John Harp, has ties to the white supremacy movement as documented by the Southern Poverty Law Center, Media Matters for America and Montana Human Rights Network.
The latter organization has, in the past, tracked Harp's online activities, including his views on American Indians, the LGBTQ+ community and Jewish people. They have linked Harp to the Creativity Movement, a now dispersed group with the stated aim of protecting the "white race," according to the Southern Poverty Law Center.
During Fleck's arraignment, defense attorney Sean Hinchey asked that the terms of his release be amended to allow the 19-year-old to speak with Harp. Ulbricht approved the change, but noted that Harp was barred from discussing the criminal case with Fleck.
Among the other conditions of Fleck's release, he must abstain from drugs or alcohol — and avoid bars, taverns and casinos — refrain from contacting witnesses in the case and not possess firearms. He must also wear a monitoring device, according to court documents.
Kalispell Police officers arrested Fleck and another man following the June 25 alleged murder of 60-year-old Scott E. Bryan in the paved lot behind a Conoco gas station on the corner of Appleway Drive and Meridian Road. First responders took a badly beaten Bryan to an area hospital where he succumbed to his wounds.
"An officer present noted that [Bryan] had severe facial and head trauma, including lacerations and exposed bone," reads an affidavit filed in district court. "The officer noted that it appeared that Scott's nasal cavity had been crushed."
Friends in the Kalispell area described Bryan as a soft-spoken man who suffered from cancer and epilepsy. Originally from Eureka, Bryan was a tenant of the former Vacationer Motel in Kalispell. Intake paperwork at the Flathead Warming Center indicated he had been homeless since February 2022. He listed himself as American Indian on the document.
A witness shared a video of the alleged attack to responding police officers, court documents said. Described in court documents, it purportedly contains audio of one person saying, "You [expletive]ed that guy up, dude," and Fleck replying, "Step up. Step up [expletive]."
Authorities tracked down both of the men allegedly involved and the pair independently reported sitting in a truck at the gas station when Bryan approached the vehicle, court documents said. Fleck allegedly admitted to getting out of the truck and assaulting the man.
Investigators recovered a pair of boots with possible blood stains in the house where they found Fleck, according to court documents.
The other man arrested during the initial investigation, 18-year-old Wiley James Meeker of Somers, was released after prosecutors declined to file charges against him.
If convicted, Fleck faces life imprisonment or between 10 and 100 years in Montana State Prison. After entering his plea, Fleck departed the packed courtroom, split between supporters lining the pews on one side and the cameras and notepads of the press on the other.
Ulbricht set an omnibus hearing in the case for Aug. 2 with a pretrial conference to follow on Oct. 4. A status hearing is scheduled for Nov. 3.
News Editor Derrick Perkins can be reached at 758-4430 or dperkins@dailyinterlake.com.
Support local journalism — subscribe to the Daily Inter Lake today.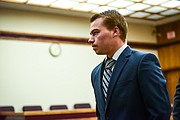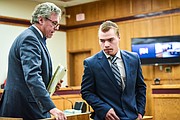 Recent Headlines
---