Hidden historical paradise features a life-size replica of Stonehenge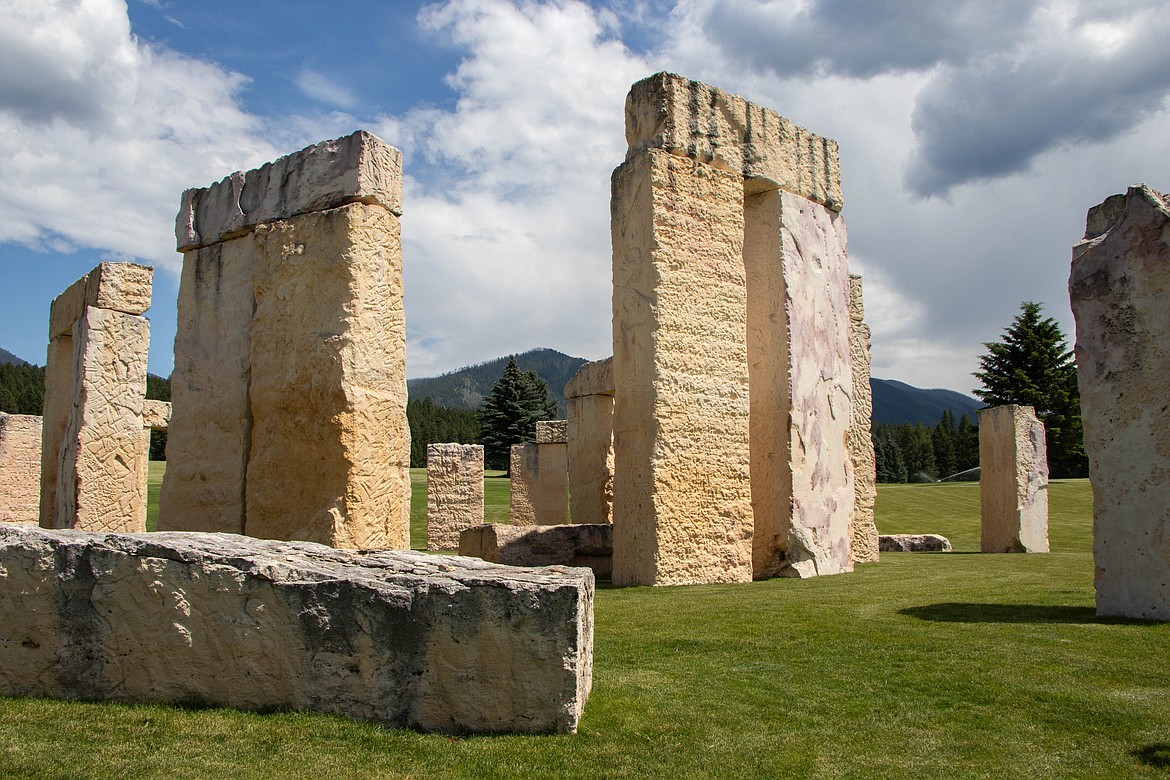 James E. Smith built a life size replica of the prehistoric European Stonehenge structure on his property in Fortine, Montana. (Kate Heston/Daily Inter Lake)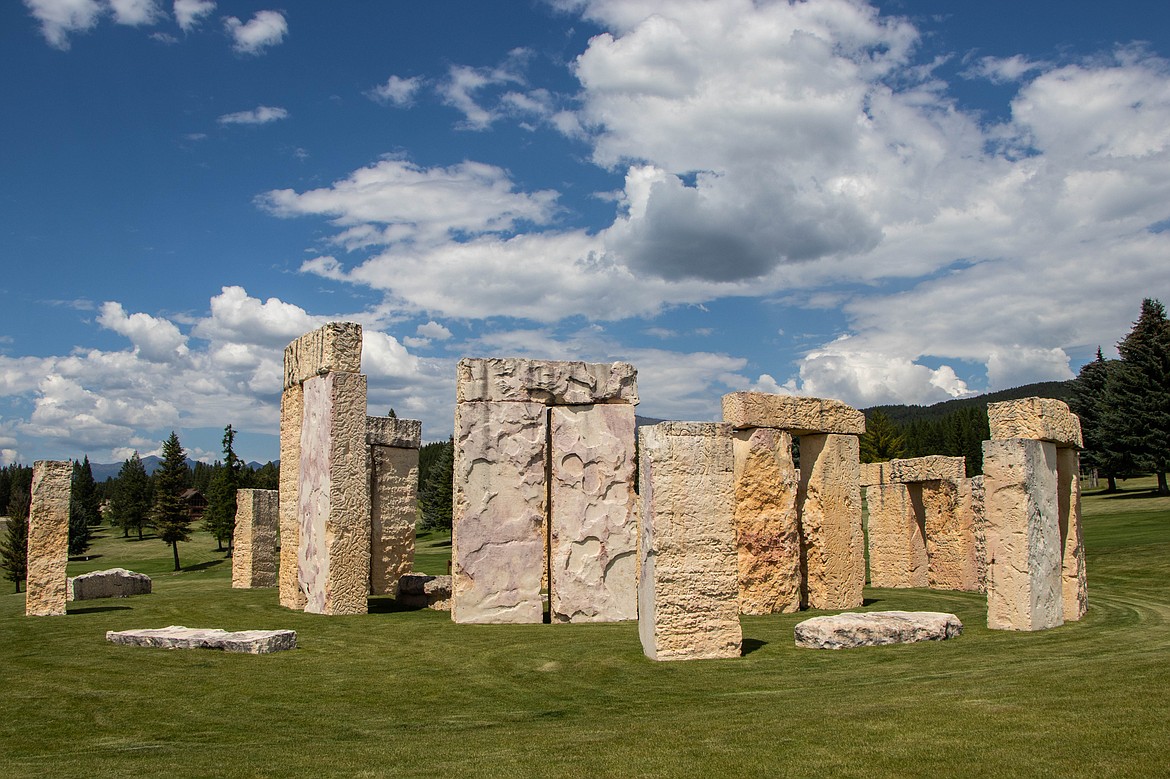 James E. Smith built a life size replica of the prehistoric European Stonehenge structure on his property in Fortine, Montana. (Kate Heston/Daily Inter Lake)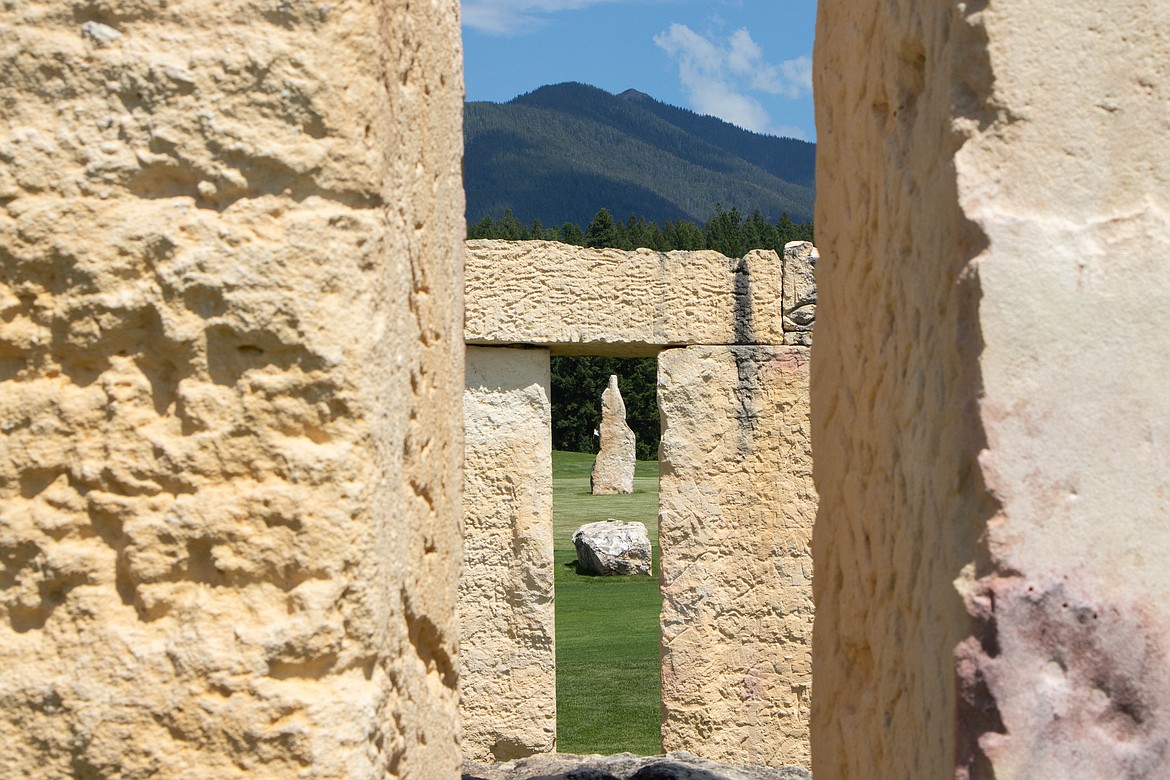 James E. Smith built a life size replica of the prehistoric European Stonehenge structure on his property in Fortine, Montana. The stones align with the sun's solstice path. (Kate Heston/Daily Inter Lake)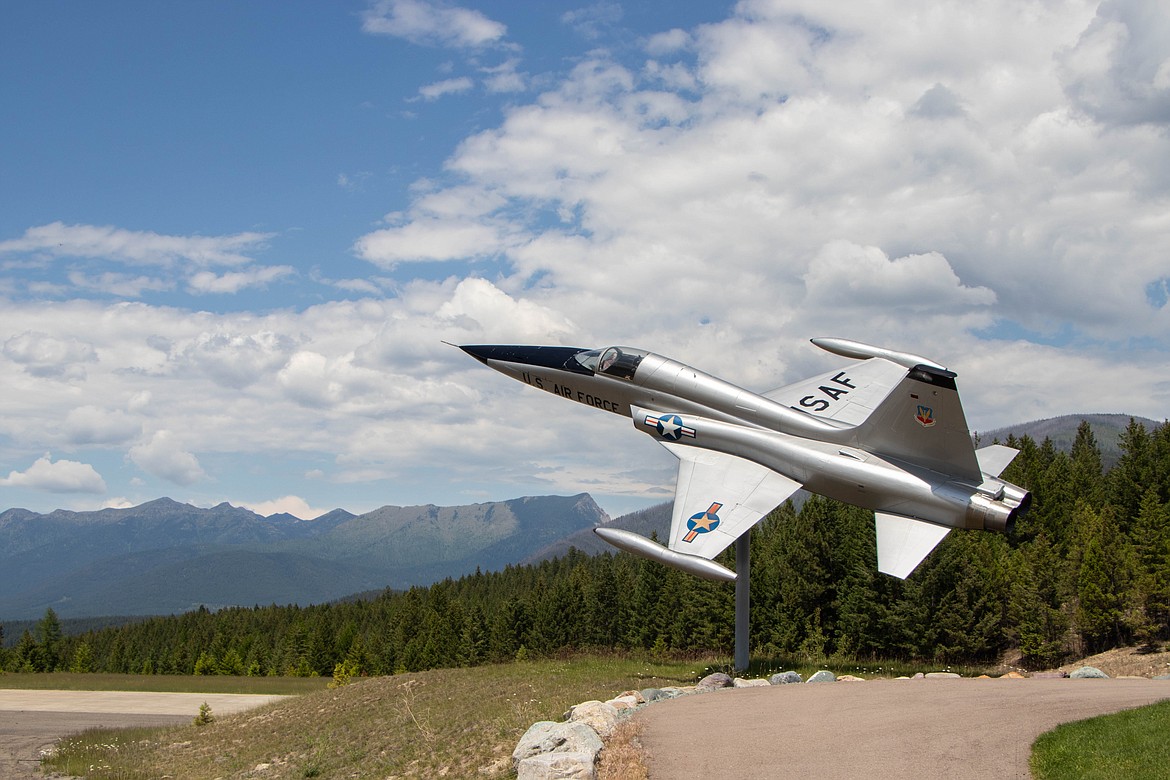 The Stonehenge Air Museum is located near Fortine, Montana and is home to a collection of antique airplanes and a life-size replica of the prehistoric Stonehenge. (Kate Heston/Daily Inter Lake)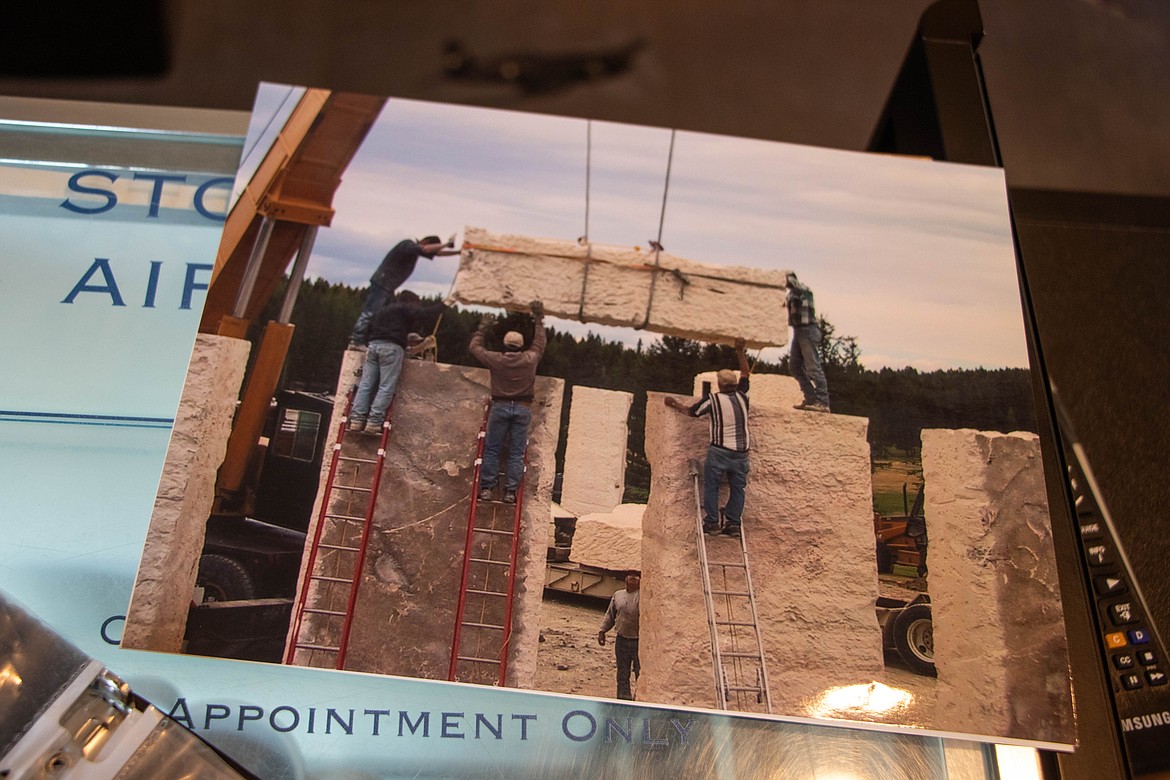 The life size replica of the prehistoric European Stonehenge in Montana was built in 2001 and took multiple people, machines and trucks to set up. (Kate Heston/Daily Inter Lake)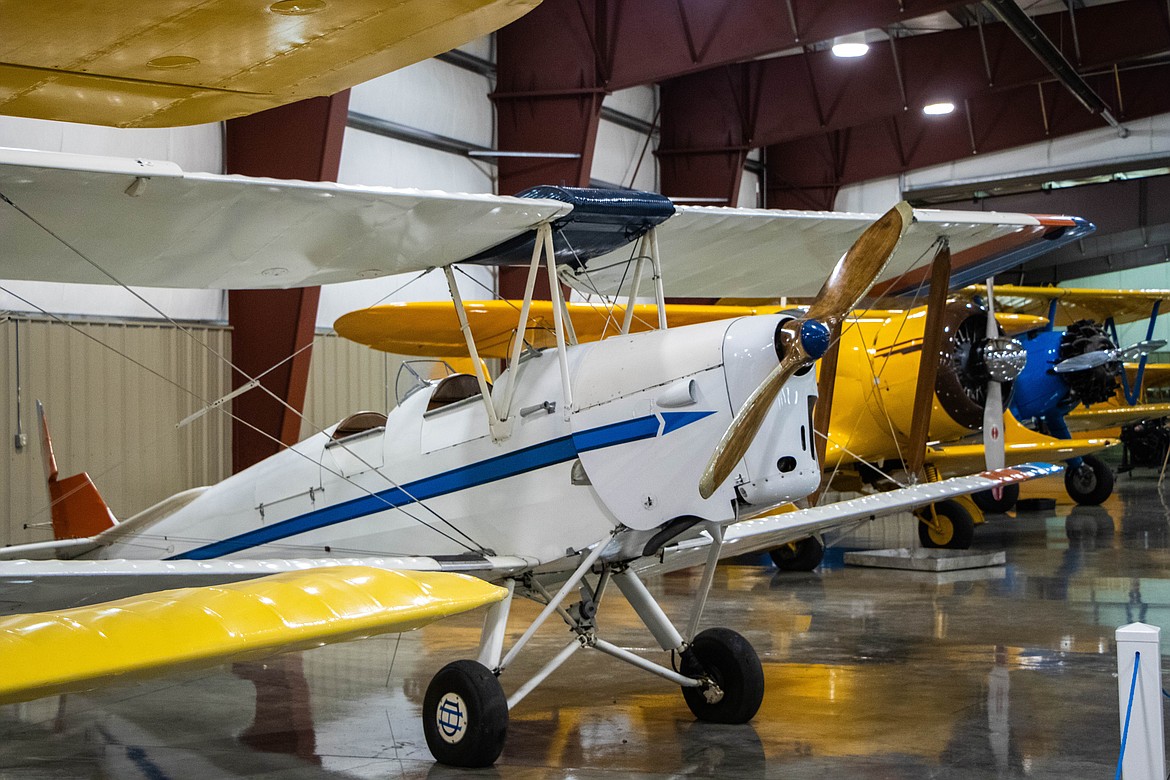 The Stonehenge Air Museum features more than two dozen airplanes, the majority of which can still fly, throughout history with the oldest being from 1917. The planes are located in a hanger on the family's property. (Kate Heston/Daily Inter Lake)
Previous
Next
by
KATE HESTON
Daily Inter Lake
|
July 16, 2023 12:00 AM
When James E. Smith needed a new project to work on, he decided to build a replica of Stonehenge in Montana.
Near Fortine, on Smith's property, sits a full-size model of the prehistoric English monument. With 41 slabs of limestone from West Texas, Smith's creation is nearly identical to the original located in England, lining up directly with the sun's solstice path.
Stonehenge is one of many of Smith's treasures — the majority of the rest are airplanes. Both are available to the public for viewing with reservations at the family's nonprofit museum.
The Stonehenge Air Museum, which sits on the family's property, is located in a hangar tucked off of U.S. 93. Smith purchased the property in 1985. It has a mile-long runway for planes to land and take off. Plane fanatics will fly planes onto the property to check out his collection, according to Jeri Talcott, Smith's daughter.
The site is a treasure and garners attention from tourists and locals throughout the year.
James E. Smith, or Jim Smith, was born in Helena. He was an electrical engineer before retiring at 47 years old. A graduate of Arizona State University, Smith invented the mass flow meter that measures molecules that flow through the instrument and owned a company in Colorado called Micro Motion, Inc. At 86 years old now, Smith celebrates his collections by encouraging the public to come to see them.
Stonehenge was completed in 2001, but Smith's plane collecting began long before then. Smith did not begin flying until his early 40s. Using his electrical engineering background, Smith found a passion for re-engining planes or sometimes building them from scratch alongside flying airworthy planes as they were.
A former Marine and teacher, Smith and his daughter traveled across the world to find new acquisitions to add to the collection, many of which went through meticulous restoration processes. The majority of the airplanes — more than two dozen in total — are maintained in a flyable condition. Smith himself has flown most of them.
The planes range from historic military aircraft to personal civilian aircraft to plane frames to helicopters.

"As he grew older, he stopped flying them to preserve them because they are so old," Smith's daughter Talcott said.
According to Talcott, the worldwide airplane community is a small-knit community — especially among collectors.
The jewel of their collection, Talcott said, is the last remaining airworthy 1947 Vickers Supermarine FR Mk Seafire, the Royal Navy's version of the famous Spitfire. The collection also features planes as old as 1917, a plane that was used by the United States in Vietnam, a helicopter, an "inflatoplane" plane for warcraft, and a plane that flew in North Africa and elsewhere during World War II.
"I just have such a passion now for airplanes and for the land," Talcott said. "We have this beautiful 1,400 acres here in Montana."
Alongside the antique, flyable airplanes, the Smith property features a private 18-hole golf course, nine holes of which Smith constructed after buying the property. Smith's daughter, and some grandchildren, live on the property still, many of whom also have pilot's licenses and are fervent golfers.
The museum is open for tours, by appointment, year-round. In order to tour Stonehenge, one must book a tour of the museum first. Stonehenge tours only occur from May to September but tours of the airplane collection run year-long. Admission is $8 for adults, $5 for seniors 65 and over, military members, and children older than 5. Children under five are free.
The museum opened in 2015. According to Talcott, veterans who flew a plane in the collection in actual combat sometimes visit. Others come regularly to see the collection and the structure.
But it largely remains a hidden gem.
"It's amazing because we still get people here every day who are shocked it's here," Talcott said.
Hidden on the property, on one of the golf runs, sits the massive rendition of Stonehenge. The rocks, after over two decades of sitting on the green, are beginning to show wear, graying at the tops, slowly becoming closer to the color of the massive rocks in England.
The tallest stones, known as trilithons, weigh as much as 85,000 pounds each and are three stories high. The outer stones, referred to as sarsen stones, weigh 40,000 pounds each. There are 150 cubic yards of concrete underneath the structure, ensuring that it stays standing. On the first day of summer, the day of the summer solstice, the sun falls directly between the rocks.
The family will sometimes hold a private solstice party, traditionally kept by welcoming a small group of bagpipers and drummers.
Regardless of acquisitions, the family is happy to have such a large piece of property while being able to educate, inspire and entertain others.
"We've seen just about everything here that Montana has to offer," Talcott said. "It really is paradise."
For more information on how to tour Stonehenge Air Museum, visit https://www.stonehengeairmuseum.org/
Reporter Kate Heston can be reached at kheston@dailyinterlake.com or 758-4459.
Support local journalism — subscribe to the Daily Inter Lake today.
Recent Headlines
---