Homegrown mercantile helps community of Eureka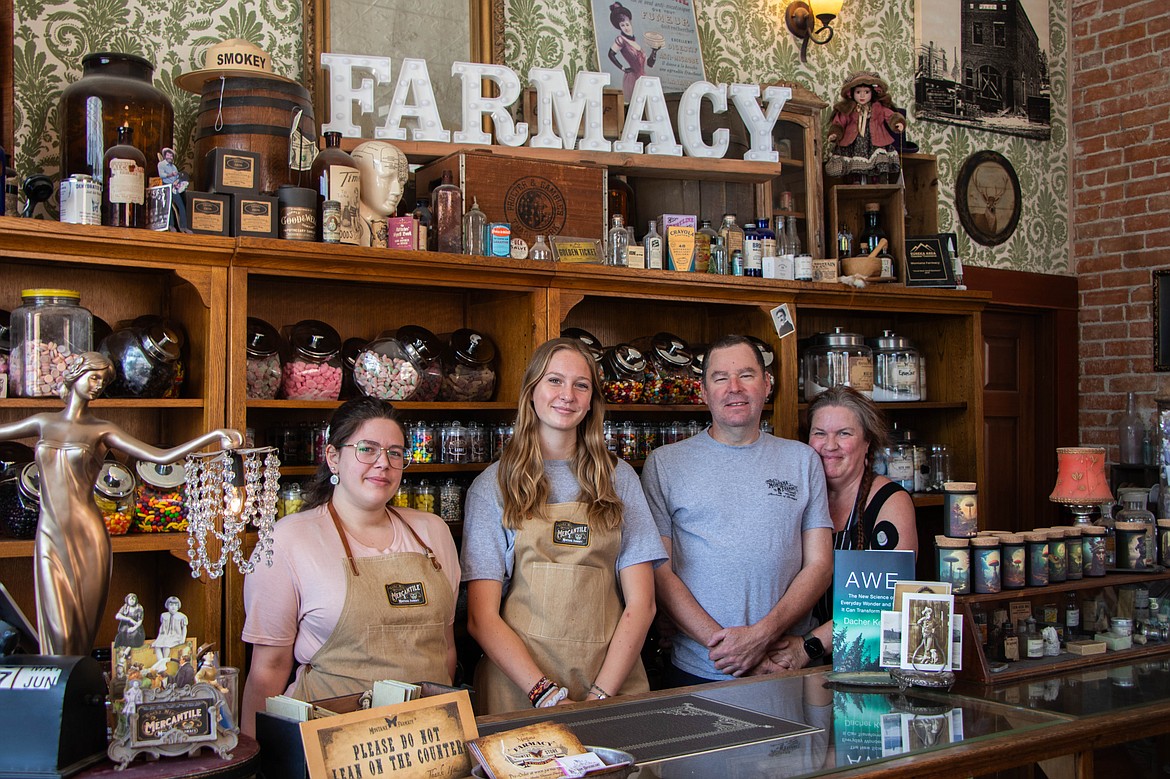 From left to right, shop employees Avani Kincheloe and Danica Cate and shop owners Paul Grove and Indigo Grove are seen in the Montana Farmacy in Eureka, Montana. (Kate Heston/Daily Inter Lake)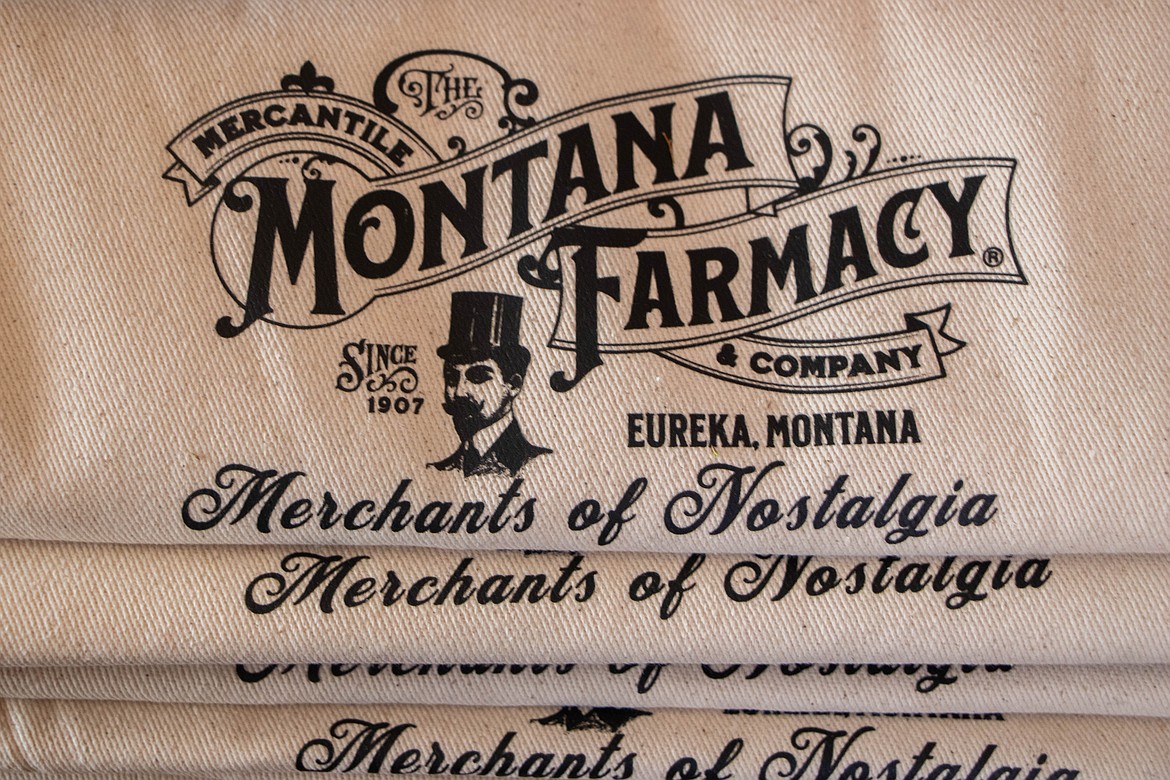 The Montana Farmacy in Eureka, Montana. (Kate Heston/Daily Inter Lake)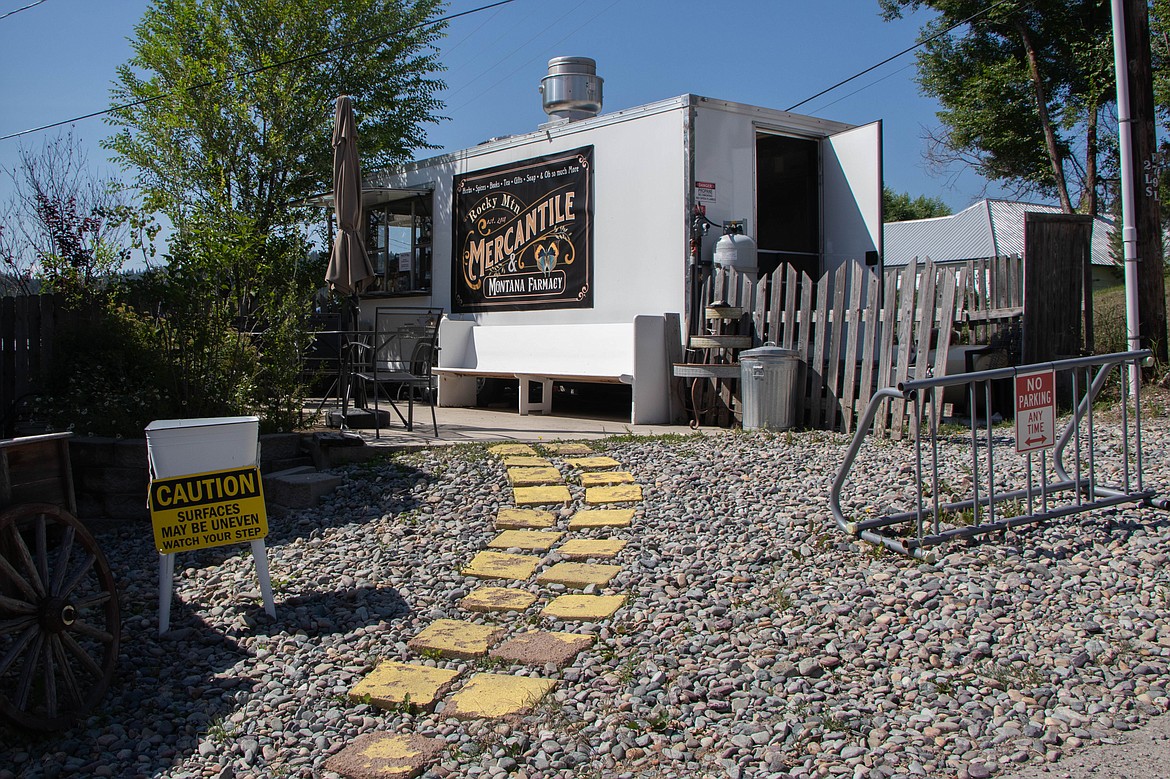 The Montana Farmacy food truck in Eureka, Montana. (Kate Heston/Daily Inter Lake)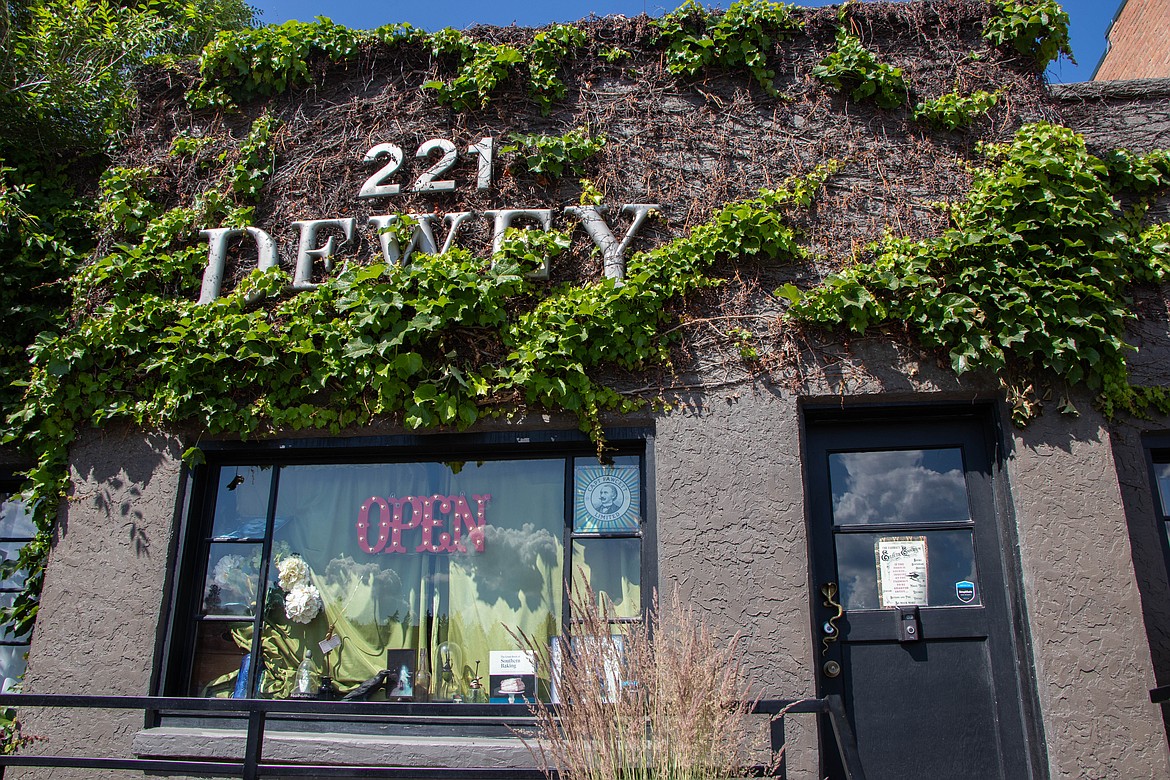 The outside of the Montana Farmacy's book and magic store in Eureka, Montana. (Kate Heston/Daily Inter Lake)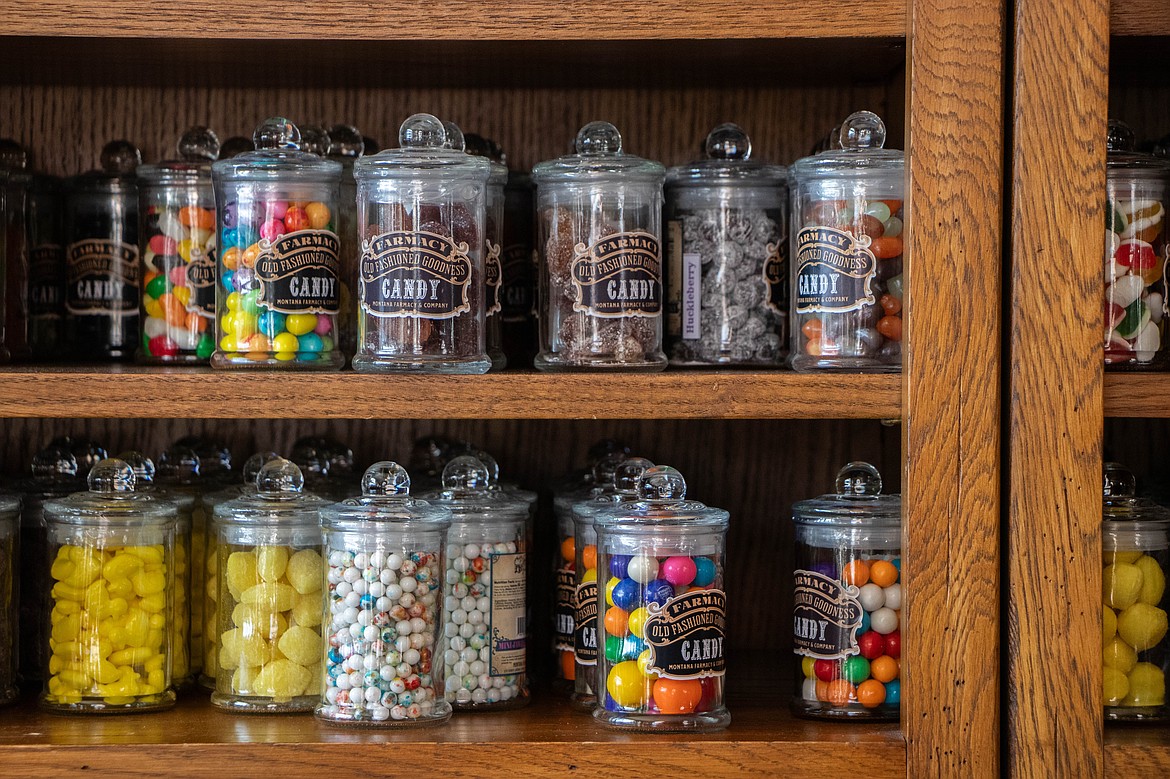 The Montana Farmacy, in Eureka, Montana, offers candies of all sorts, often to inspire a sense of nostalgia, according to owner Indigo Grove. (Kate Heston/Daily Inter Lake)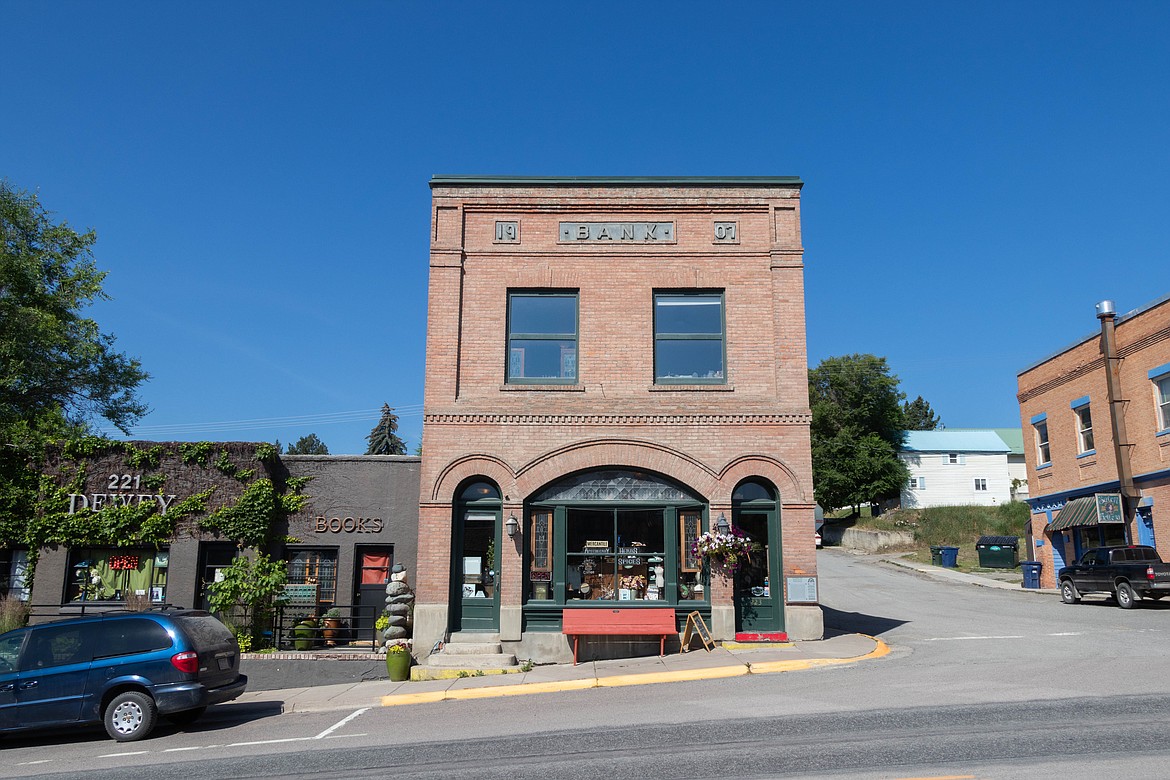 The Montana Farmacy, in Eureka, Montana, is at 221 Dewey and offers a large array of home goods. (Kate Heston/Daily Inter Lake)
Previous
Next
by
KATE HESTON
Daily Inter Lake
|
July 16, 2023 12:00 AM
On the main street of Eureka sits a collection of stores that are one of a kind, especially for the small town just a few miles south of Canada.
What began as the Montana Farmacy, and has since expanded, into a place where you can get old-fashioned goods — candies, teas, soaps and herbal remedies.
The goal of the shop, a sort of old-fashioned mercantile, according to owner Indigo Grove, is to provide a safe space for people to come find things they love.
"We are merchants of nostalgia," Grove said. "People are interested in a simpler, more thoughtful time."
Originally from Ketchum, Idaho, Grove and her partner Paul left in 2009 in an airstream camper, traveling across the west to volunteer at various places. Without much thought, the pair always said that they didn't want to settle down unless it was for a full-time volunteering or caretaking position in Montana.
In 2010, her aunt reached out saying there was a guest ranch in Trego looking for a full-time caretaker. They took the job and began their journey as Montanans in the small unincorporated community just south of Eureka.
During their time on the ranch, Grove always had her eye on 221 Dewey, the building in downtown Eureka is where the Farmacy now calls home. Listed in the national register of historical places, the building was built in 1908 after the agricultural potential of Eureka spurred the need for a local bank.
When the ranch in Trego sold in the late 2010s, the building was available for purchase. Grove, starting with just the mercantile shop, rented the building beginning in 2018.
It started with just the gift shop, but today the site includes a country store, a magic and book store, an art museum and a terrarium bar. They have their own brands of oils, soaps, balsamics and more.
The pandemic, contrary to the story of some local, small businesses, brought more business in for the Farmacy. The bulk of their business was herbal remedies, which people looked to during the pandemic. Since then, they've continued to grow every year. Grove did mention how it was hard to watch a lot of her friends' businesses go under during the time.
"It was all very intense," she said.
Grove's inspiration for the store comes from a simple life calling: to help people, she said.
"I don't really want to be in business unless I'm doing something for the community," she said. "Making money is great, but helping people is what really matters."
The store offers a pay it forward option to encourage compassion in helping others. A part of their profits goes toward suicide prevention. She wants people to feel connected and be present together in times where it is more difficult to just "be" with one another, considering the world's distractions and changes overall.
"In general, this store is known as kind of a safe spot," she said.
There is no judgment when you enter the doors, and if needed, they can help refer people to get the resources they need. Grove acknowledged that she had a lot of people who helped her as a child that made a world of difference — now she just wants to show that care to others.
The country store, which sits behind the Farmacy, was finished in the summer of 2020 and is reminiscent of a country roadside stand with jams, cheeses, and knickknacks. The food truck sits behind the country store, serving tacos, burritos, dumplings and doughnuts with a menu that changes seasonally. They even have a Boba Tea bar within the mercantile.
The terrarium bar, a green, lush outside area between the Farmacy and the country store, is the newest addition. It allows people to create something, get their hands in the dirt and create a peaceful art piece for home. The bookstore doubles as a magic store, a record store, and more. The mercantile even takes custom orders for ice cream, alongside the ice cream they already serve in store.
"The truth is, I just fill this place with everything I love," Grove said.
Reporter Kate Heston can be reached at kheston@dailyinterlake.com or 758-4459.
Support local journalism — subscribe to the Daily Inter Lake today.
Recent Headlines
---