Thistle Nationals set sail on Flathead Lake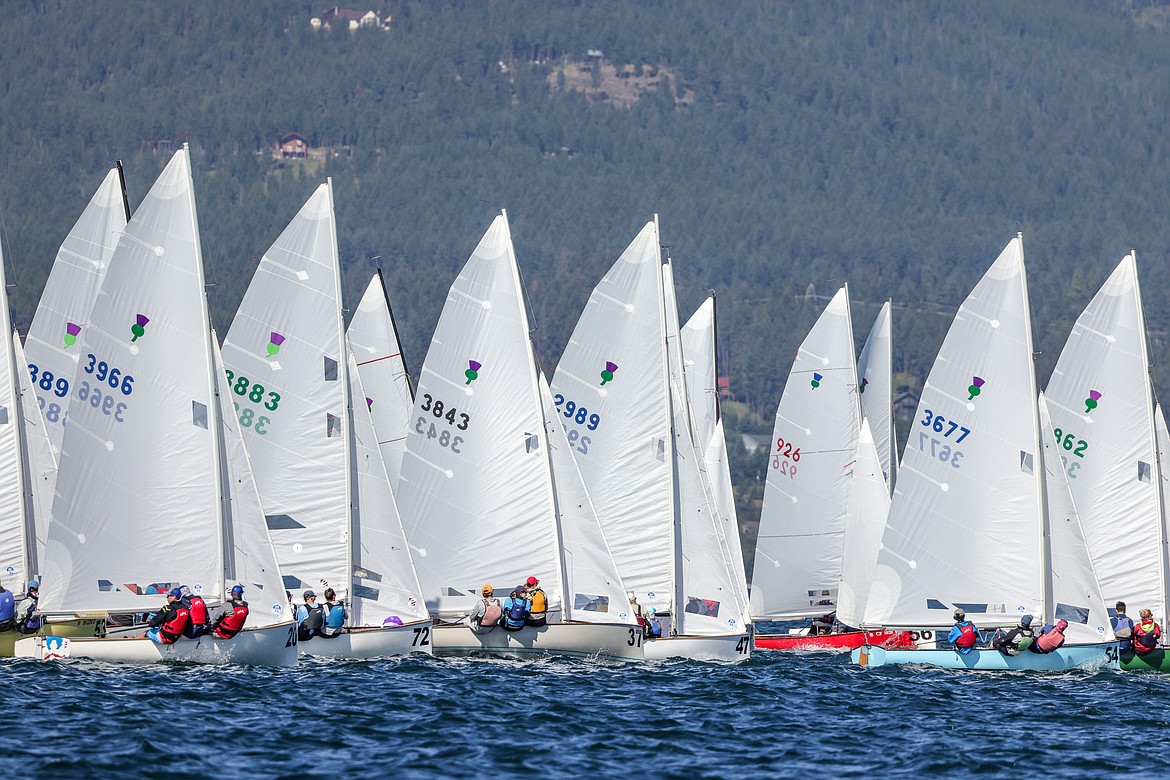 Thistle class sailboats leave the startline on Wednesday, July 19 on the third day of the 77th Thistle Nationals on Flathead Lake. The event was hosted by the North Flathead Yacht Club. It was the first time in over 30 years that the club hosted the nationals. (JP Edge/Hungry Horse News)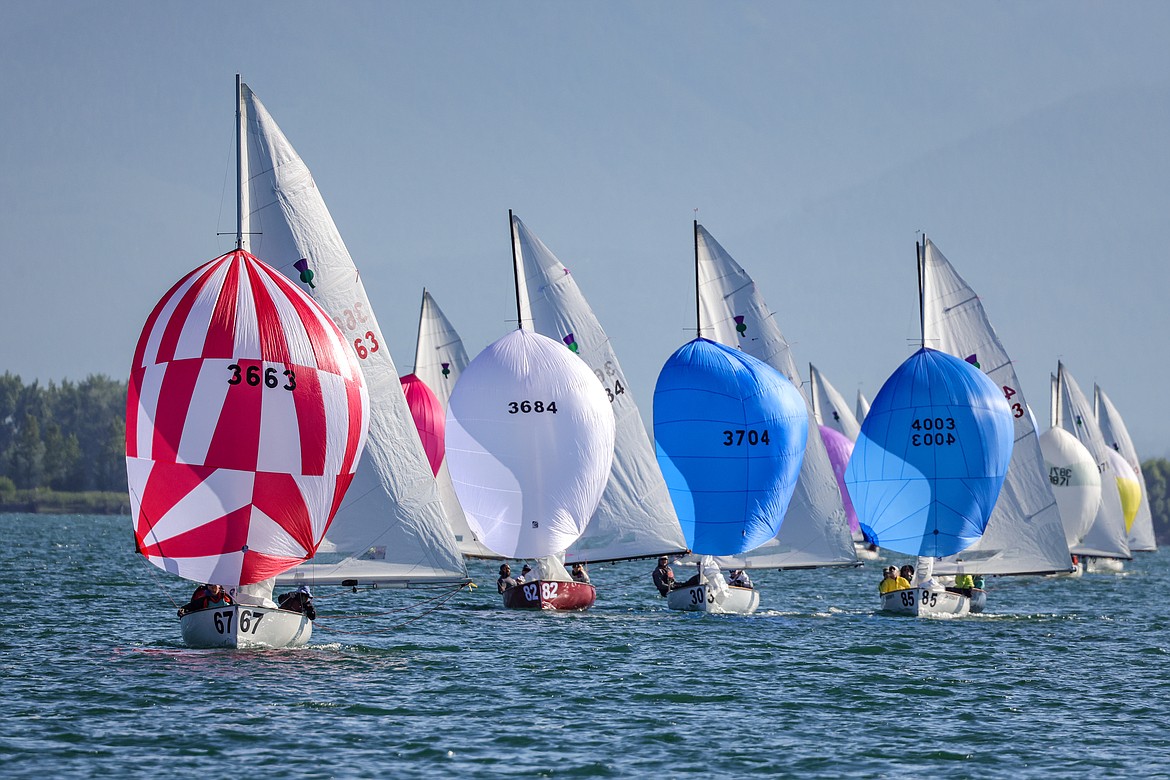 Thistle sailboats fly their spinnakers on Wednesday, July 19 in the 77th Thistle Nationals in Kalispell Bay on Flathead Lake. (JP Edge/Hungry Horse News)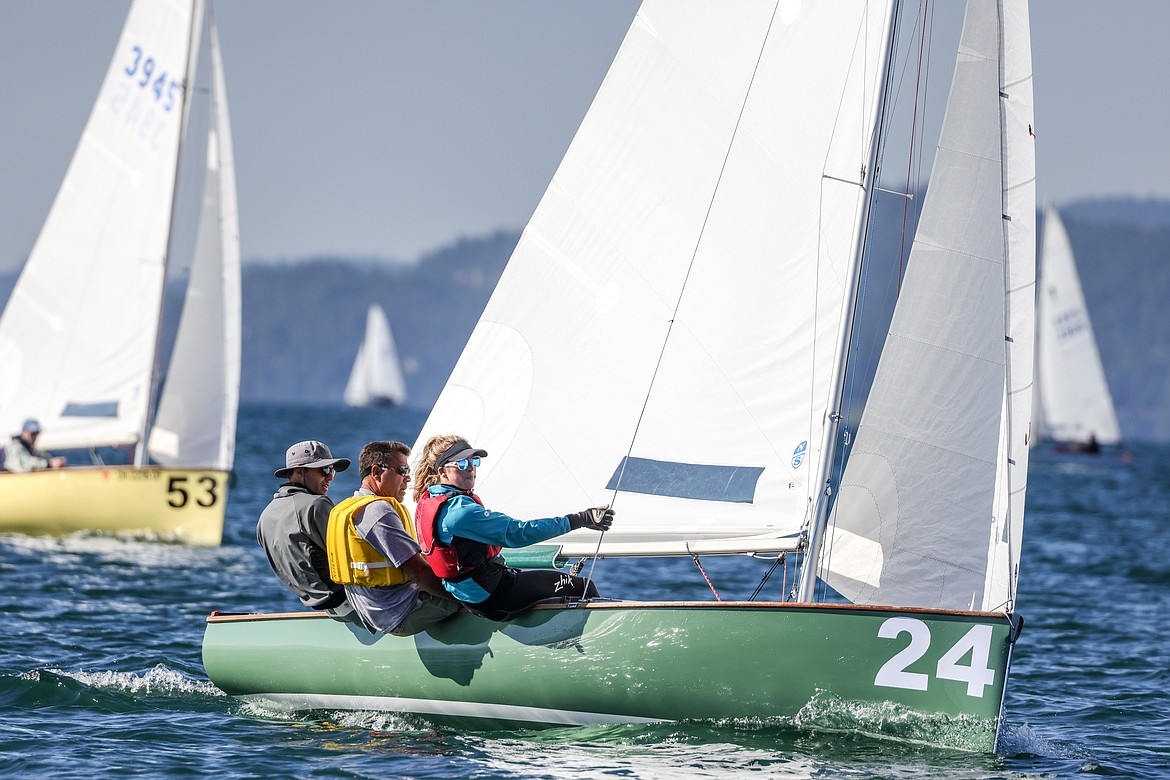 A thistle crew prepares to round the windward mark in the Thistle Nationals on Wednesday, July 19 on Flathead Lake. (JP Edge/Hungry Horse News)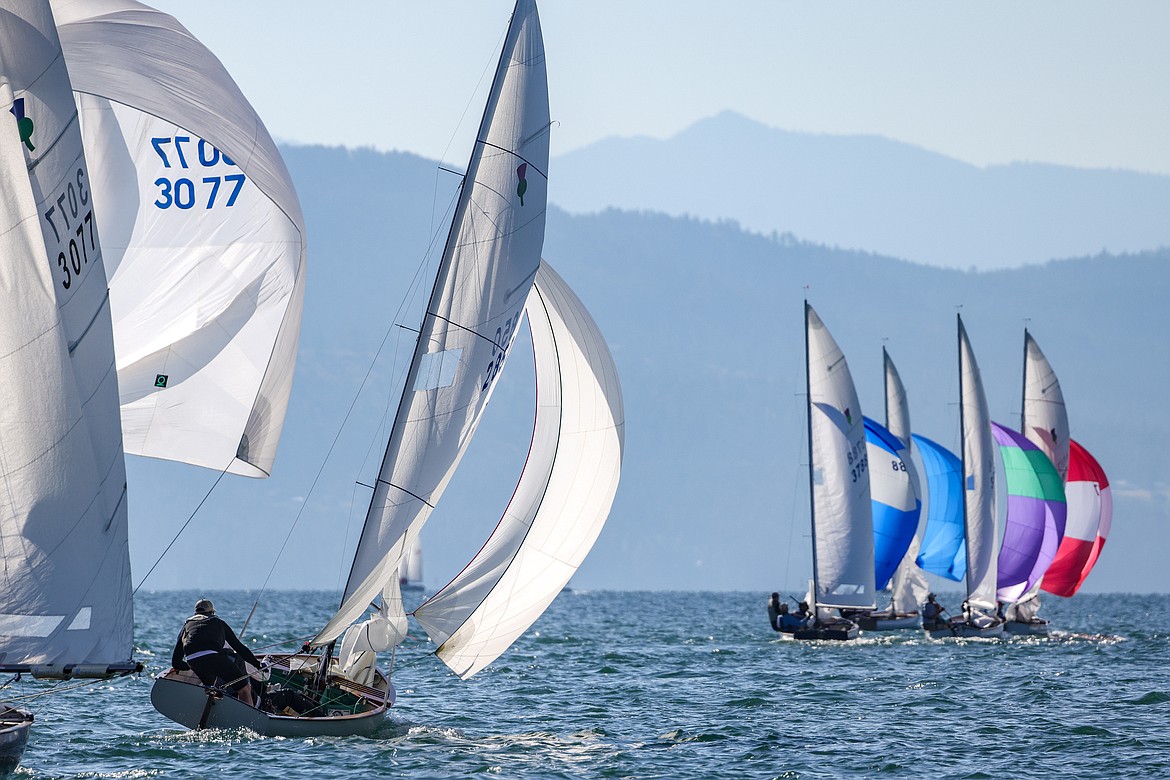 Ben Graham and Jonathon Fetter-Vorm (left) of Somers chase the fleet in the 77th Thistle Nationals on Wednesday, July 19 on Flathead Lake. (JP Edge/Hungry Horse News)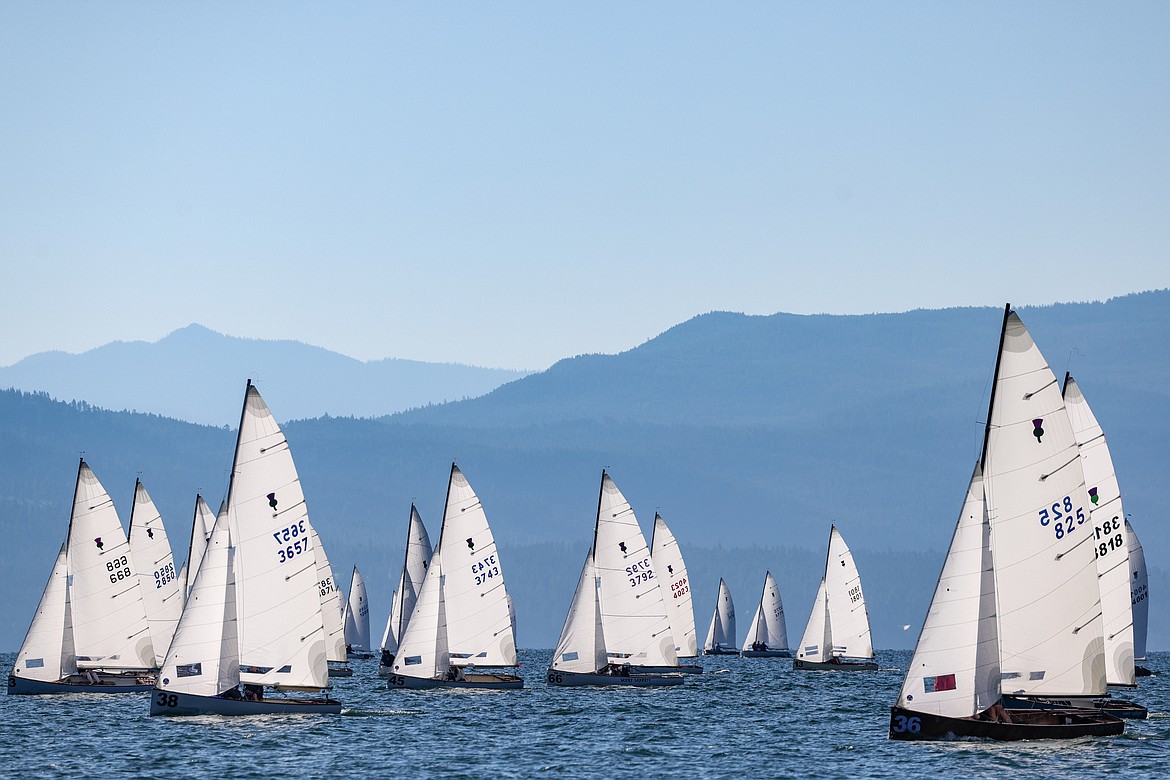 Thistle class sailboats on the third day of the 77th Thistle Nationals on Flathead Lake on Wednesday, July 19. The Thistle is a high-performance one-design racing sailboat that is generally sailed with a three-person crew. The boat is responsive and does well in a wide variety of conditions. (JP Edge photo)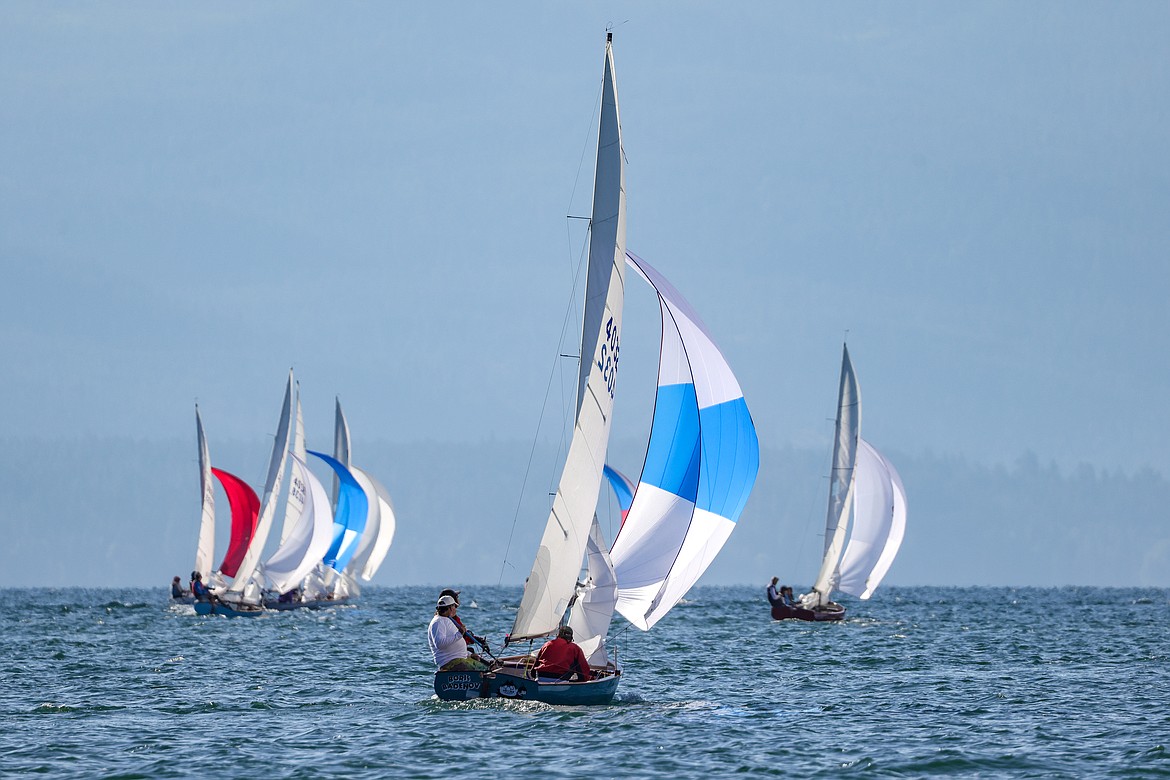 A thistle crew sails downwind in the 77th Thistle Nationals on Wednesday, July 19 on Flathead Lake. (JP Edge/Hungry Horse News)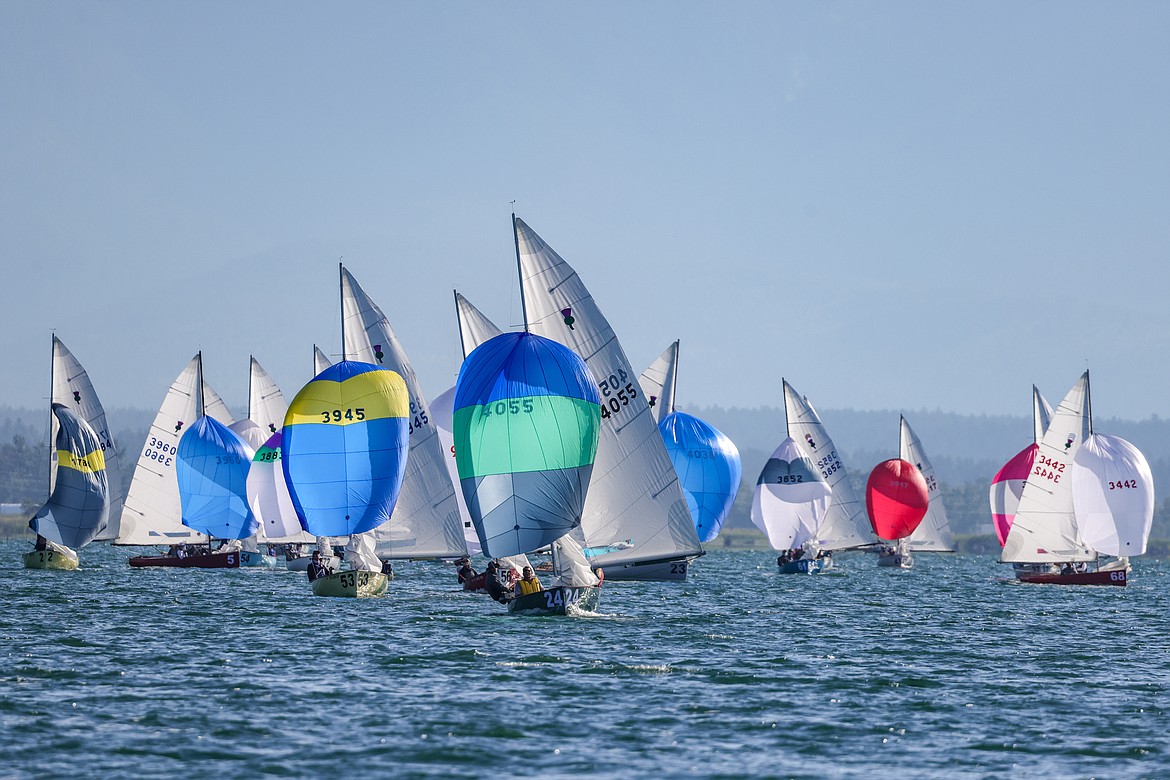 Thistle sailboats fly their spinnakers on Wednesday, July 19 in the 77th Thistle Nationals on Flathead Lake. A spinnaker is used to sail off the wind from a reaching course to a downwind. (JP Edge/Hungry Horse News)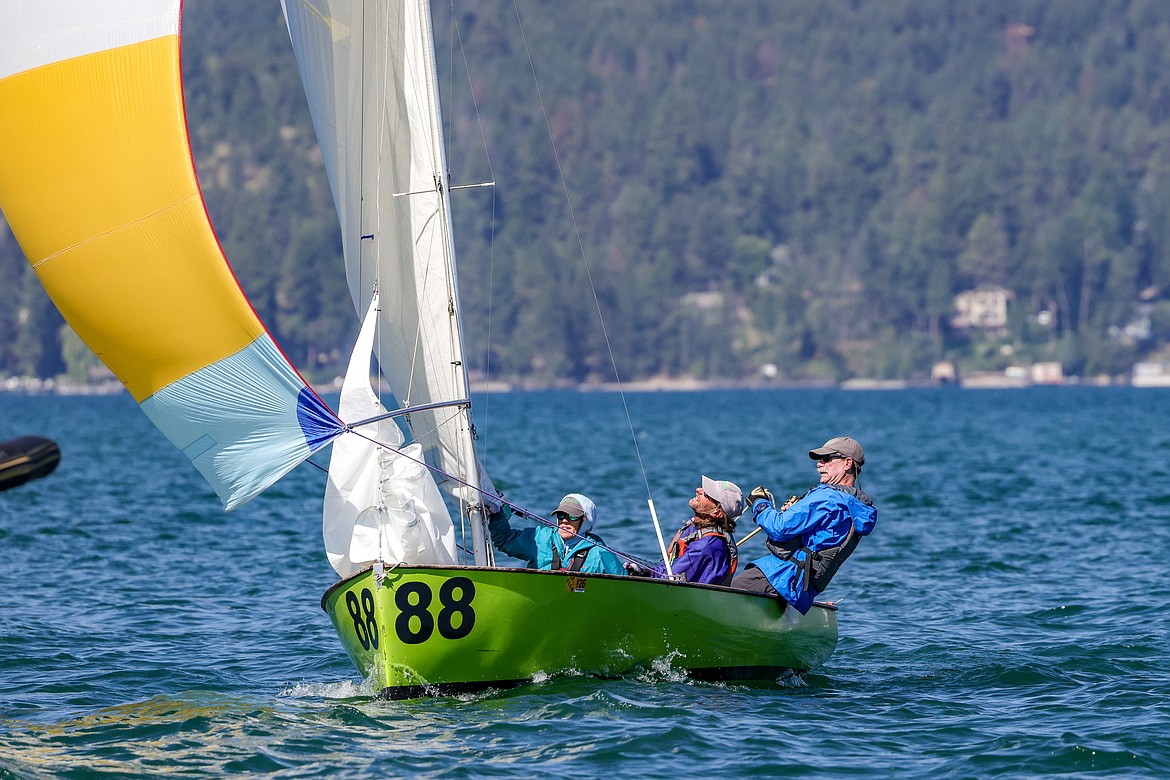 Kat Ingalls, George Michels and Phil Healey of Kalispell fly their spinnaker in the 77th Thistle Nationals on Flathead Lake. (JP Edge/Hungry Horse News)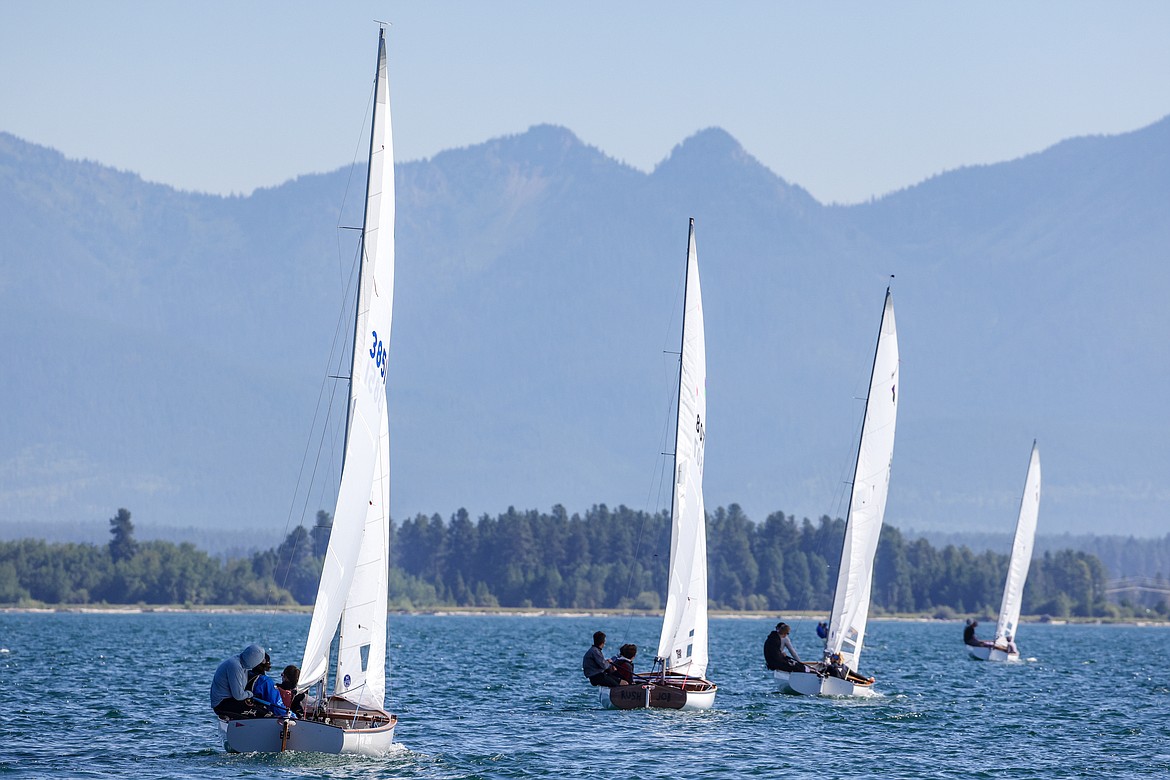 Sailboats in the 77th Thistle Nationals on Flathead Lake with Strawberry Mountain in the distance. The event was hosted by the North Flathead Yacht Club. (JP Edge/Hungry Horse News)
Previous
Next
The 77th Thistle Nationals were held on Flathead Lake last week.
The event was hosted by the North Flathead Yacht Club. It was the first time in over 30 years that the club hosted the nationals.
The Thistle is a high-performance one-design racing sailboat that is generally sailed with a three-person crew. The boat is responsive and does well in a wide variety of conditions.
Recent Headlines
---