Glacier librarian hits the road to learn about the auto industry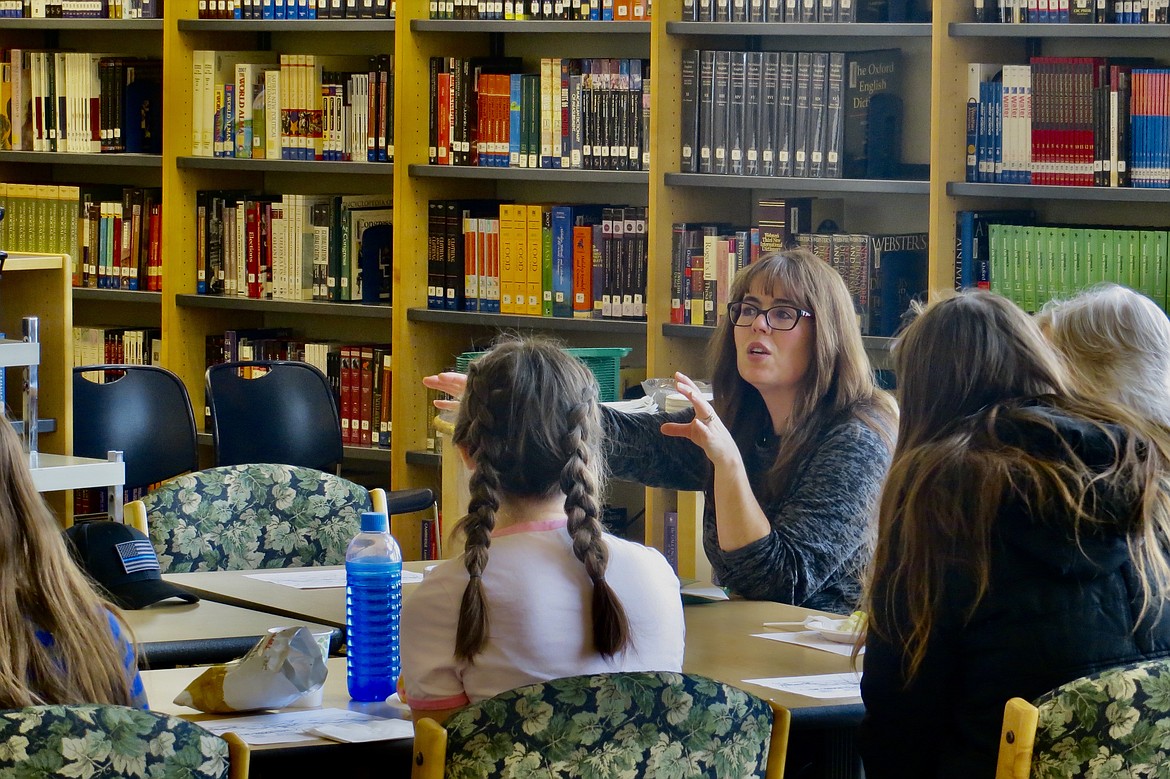 Glacier High School librarian and media specialist Kerrie More leads a student and staff book club event at the school library. (Courtesy photo)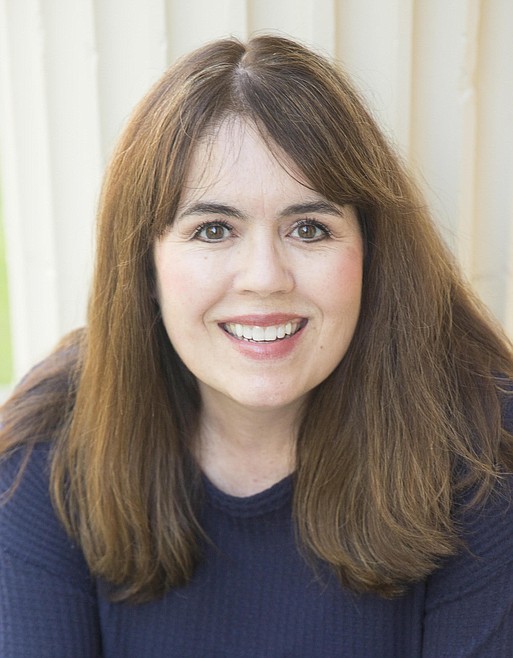 Glacier High School librarian and media specialist Kerrie More was selected to attend a Landmarks of American History and Culture workshop through the National Endowment for the Humanities this month. (Courtesy photo)
Previous
Next
by
HILARY MATHESON
Daily Inter Lake
|
July 24, 2023 12:00 AM
Kerrie More is not an automobile industry scholar — yet.
She recently spent a week in Indianapolis learning about a part of history that shaped the everyday lives of Americans.
The longtime Glacier High School librarian and media specialist was accepted to participate in a National Endowment for the Humanities Landmarks of American History and Culture workshop.
The workshop titled "The Democratization for the Automobile Industry: Construction, Culture, and Preservation," organized by the Ball State University history department, will teach educators about the historical and cultural significance of cars and the role of the Midwest car parts industry.
Experts in the fields of preservation, history, manufacturing, and museums will address the intersection of labor, race and place at historic and modern sites. Fellows will visit to learn about the components of autos used by people for work and leisure.
She was one of 72 educators selected to attend and receive a $1,300 stipend to cover travel and lodging costs.
More said she learned about the workshops about a decade ago when the National Endowment for the Humanities sent art pieces to libraries around the U.S. with invitations to apply for a workshop studying American art in Boston. The opportunity to analyze primary source documents was not to be missed and More, who has applied and attended the workshops ever since.
"What we learn is place-related and history-related," More said, noting that each workshop is held in a different part of the country.
With an applicant pool mainly composed of K-12 classroom teachers, as one of the few librarians More said it's a unique opportunity because of the reach she has in working with teachers and students school-wide.
Once participants return home, the program continues with educators crafting a lesson plan on a related topic in addition to sharing the information with colleagues. More already has an idea she would like to pursue that may be useful for Glacier's Women in History class.
"We have a book in the library on women and how they influenced the car and motor industry," More said.
One focus of this year's workshop that she looked forward to was creating educational podcasts. More is quite excited about the prospect of getting students to learn how to create their own podcasts. She said the library purchased podcasting equipment through a grant and wants to bring more awareness that it's available for students and teachers to use.
More said when she returns from these workshops she is available to do classroom presentations or collaborate with staff on projects or lessons in a variety of subjects at both Glacier and Flathead high schools.
"They also work really hard to give us strategies to apply the information to other content," she said.
She gave one example of attending a workshop focused on architecture and Frank Lloyd Wright and then collaborating with Glacier's Housing and Interiors teacher on a multi-day study of the great American architect.
"One of my passions is architecture, which is why I'm also excited about attending the White House History Teacher Institute this summer through the White House Historical Association," said More, who was accepted to the program in 2020 but was delayed due to the Covid-19 pandemic.
CONTINUING EDUCATION opportunities are vital to the position as technology, media and curriculum change in content, format and delivery, More said.
"It's extremely important because of the nature of the profession. We like to maintain being an advocate and resource across the curriculum. I like to know what all the different disciplines are studying, what the standards are and I want to have a finger on the pulse of the curriculum," she said. "Our job is to support each teacher."
She has served as a librarian for 21 years. Prior to that, she taught English for eight years.
"I was always drawn toward English, reading and literature curriculum," she said.
It was a natural transition into becoming a school librarian, a position that requires a teaching certificate in addition to a master's degree.
Working as a teacher equipped More with the confidence to lead a classroom of students, a skill that has benefitted her as a librarian in a Class AA high school.
"Taking on everyone's classes who walk through the door I'm comfortable with that role," More said.
Her English background was also a natural fit in assisting students with research papers, including citations, writing and of course, selecting and analyzing sources.
"I love the variety of things I get to teach and the relationships I get to foster with the whole staff at my school," she said of her serving as a librarian.
She and colleague Jareth Wilson maintain Glacier's library, which is located at the heart of the school.
"We really strive to make it a hub for the school where teachers can come with ideas they have and we want to support them and make it a reality," she said.
With so many books and resources available, she said they seek to create a comfortable environment to get students to walk through the door and hopefully become lifelong readers.
"With 1,400 kids in the school, it's hard to reach everyone. I think being a positive member of the school community helps," she said. "We work on creating a really strong collection of books that meet a wide variety of interests and ages."
Reporter Hilary Matheson may be reached at 758-4431 or hmatheson@dailyinterlake.com.
Support local journalism — subscribe to the Daily Inter Lake today.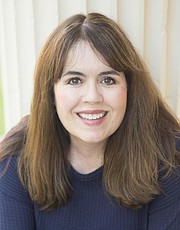 Recent Headlines
---