Blake's Odds and Ends brings fun gifts to Evergreen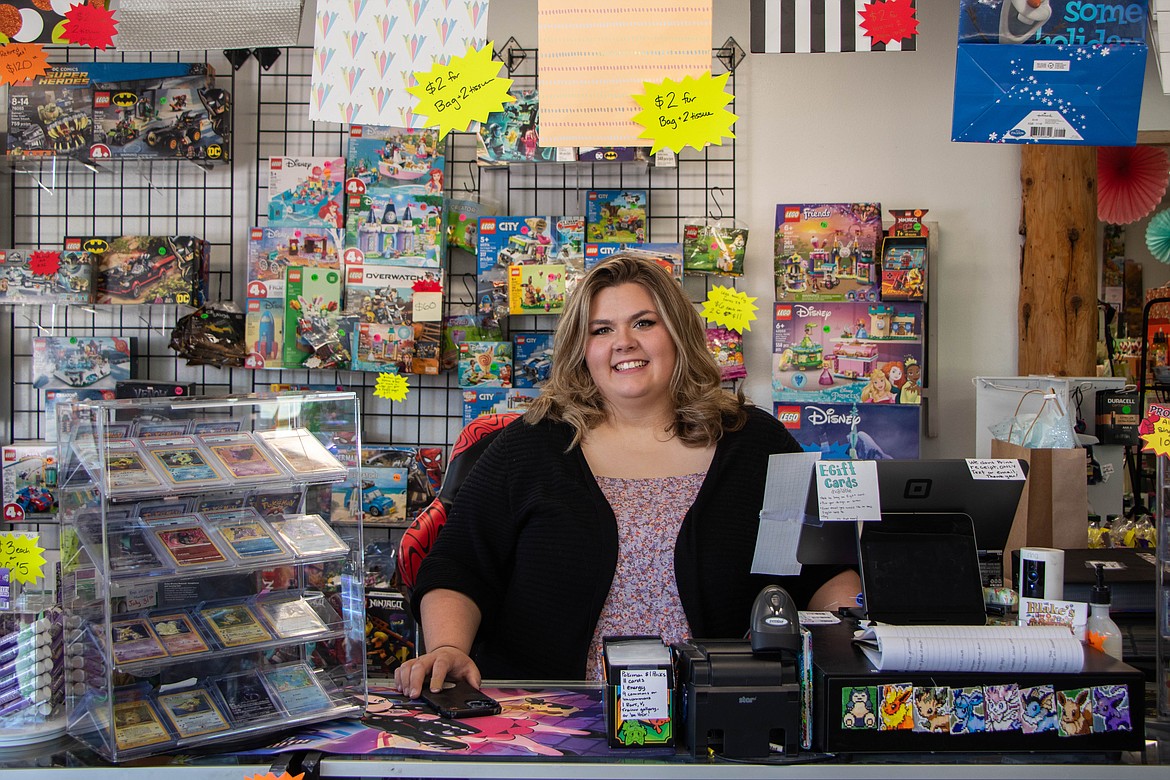 Nikki Blake runs Blake's Odds and Ends with her mother, Lisa. The store offers an array of goods from Pokemon cards and Lego sets to candles and clothing. (Kate Heston/Daily Inter Lake)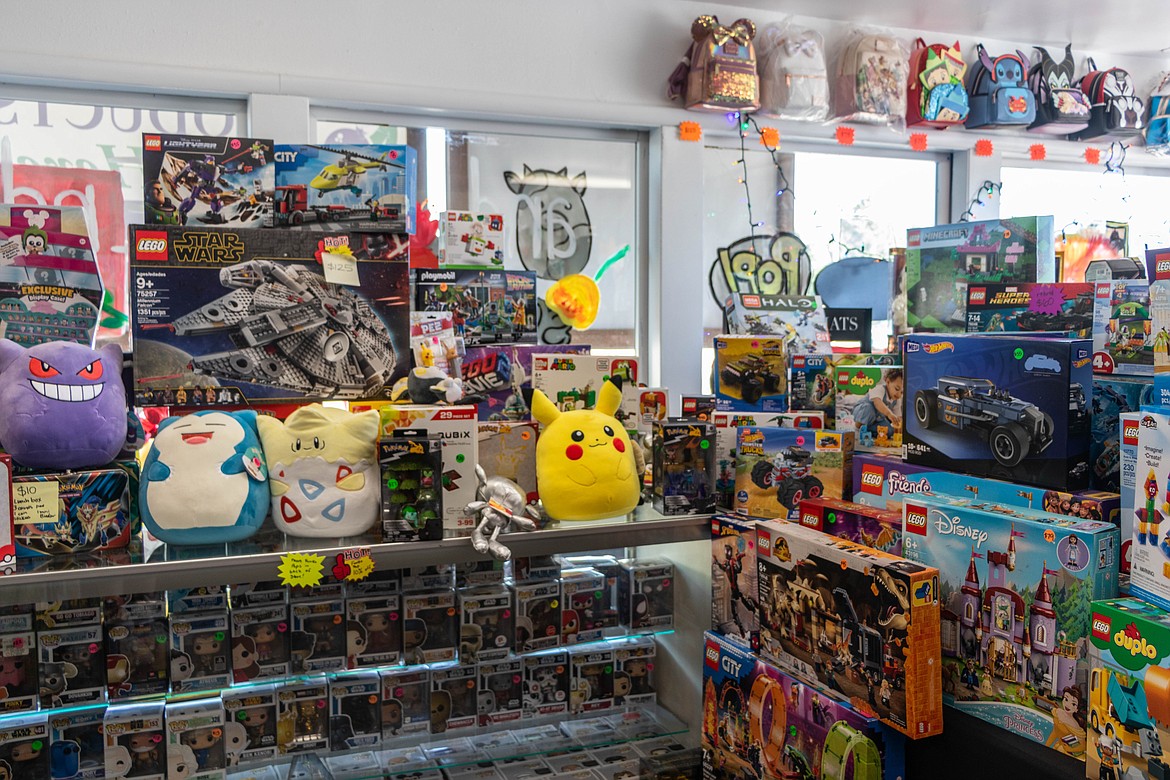 Blake's Odds and Ends in Evergreen offers a mix of toys and collectibles for sale. (Kate Heston/Daily Inter Lake)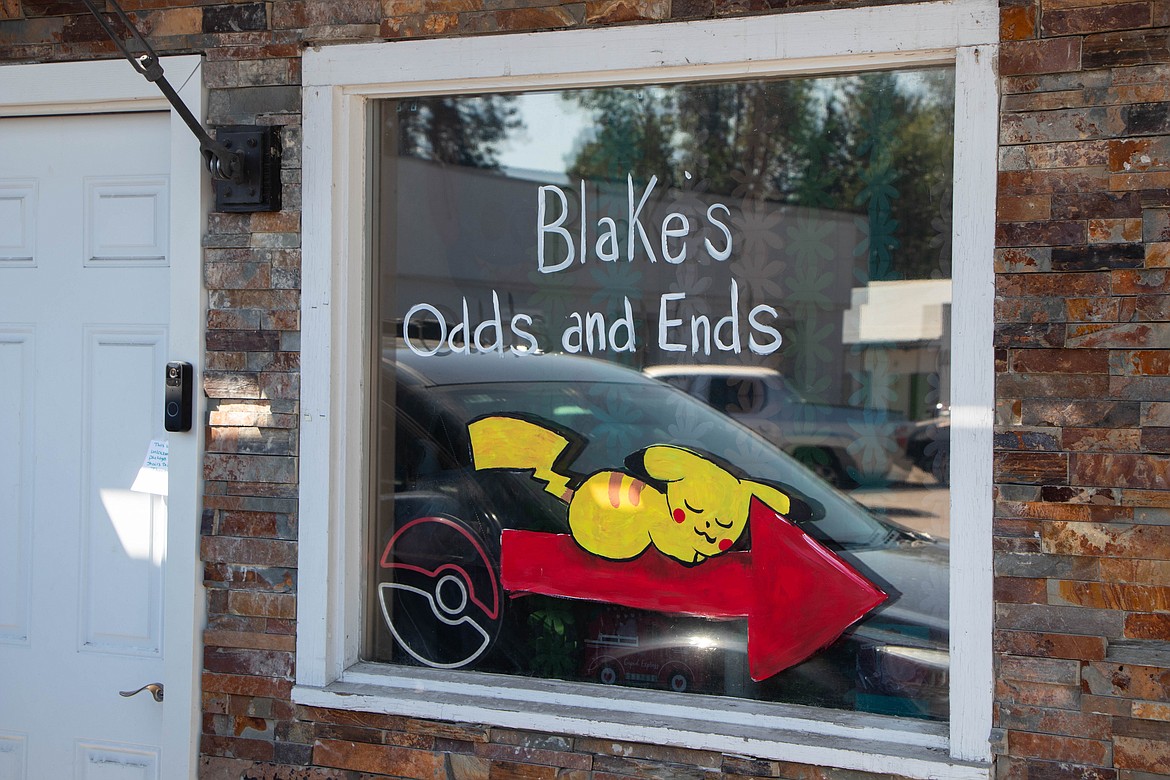 Blake's Odds and Ends features Pokemon cards and collectibles in Evergreen. (Kate Heston/Daily Inter Lake)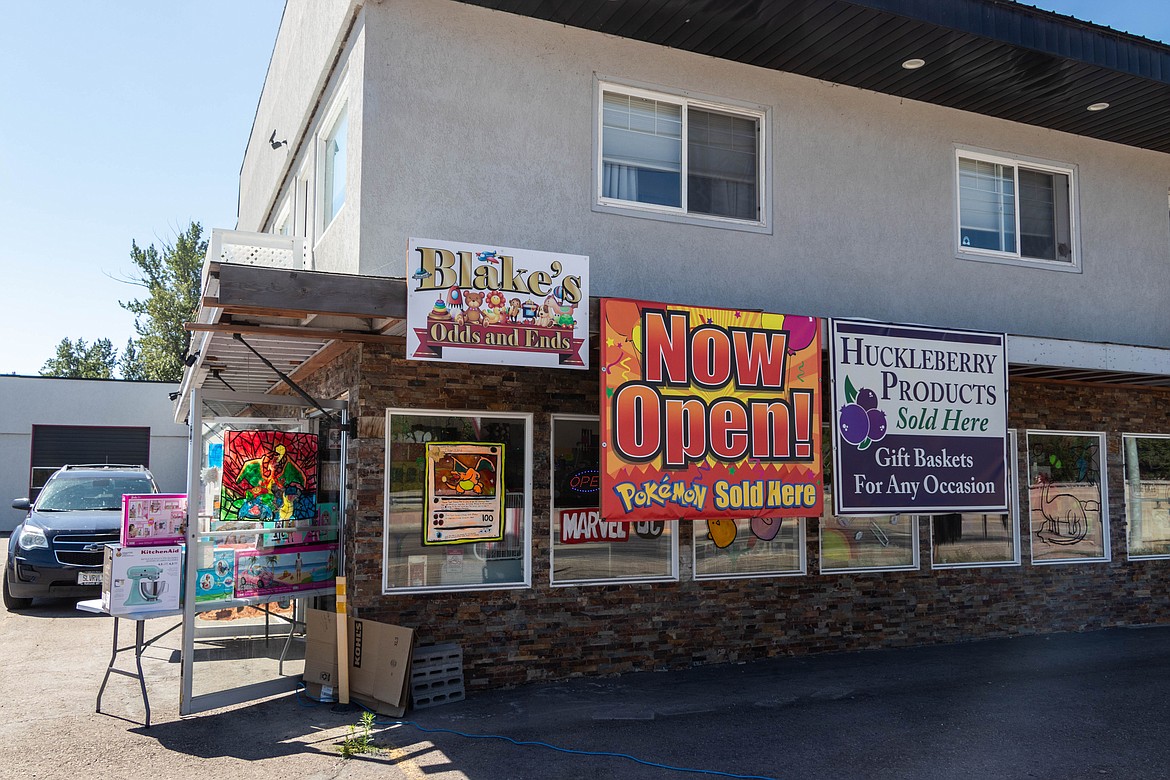 Blake's Odds and Ends is open on U.S. 2 in Evergreen. (Kate Heston/Daily Inter Lake)
Previous
Next
by
KATE HESTON
Daily Inter Lake
|
July 30, 2023 12:00 AM
When Lisa Blake moved to the Flathead Valley 22 years ago she knew she wanted to continue to sell collector items.
From Cleveland, Ohio, Blake and her husband moved to the area to raise their kids, who became the sixth generation of Blakes in the valley, their father's home. While the family struggled at times to provide, Blake found a passion in selling baby clothes and sports cards on eBay, a way to make a little bit more money.
Now, after three years and two locations, the Blake family has their own store, selling a little bit of everything for reasonable prices: Blake's Odds and Ends.
"I was blessed with finding stuff out here," Lisa Blake said. "I was just trying to supplement my income and it just kind of took off."
Lisa Blake has always been go, go, go, according to her children. She raised them with an inert sense of marketing and entrepreneurship while using those skills to provide for the children as well. Years later, her eldest, Nikki, runs the shop on U.S. 2.
Blake originally tried running the business out of her garage, but quickly noticed that there was too much stuff. In 2020, at the cusp of the Covid-19 pandemic, the family bought property on East Reserve Drive, where they built a new store to operate out of.
The pandemic was hard for a lot of families and businesses, so the Blake's decided to try out contactless pickup for gifts. Notably, they made custom Easter baskets for families to pick up, something that they still offer today, along with other holidays: Fathers and Mothers Day, Valentine's Day and birthdays.
There are a multitude of products and collections inside the Evergreen store, most notably a massive collection of Pokemon cards, figures and gifts. They also sell LEGO, Barbie, Little Tikes, Harry Potter, Rae Dunn, candles and so much more.
"It's just a little bit of everything, I like to say," Lisa Blake said. "I try to make sure there's multiple collections."
There are a couple of things that the store is looking forward to doing as it continues to grow, according to Blake. Alongside existing monthly giveaways, the store is going to begin "Rip and Ship" streaming, where customers can buy a pack of cards that are opened via a livestream online and then shipped to them. They also are considering creating a layaway program to help families around the holidays.
They also do Christmas giveaways with this year's prize being a pokemon themed Nintendo Switch. Last year, the family gave away a ham and an X-Box.
"The better the deals we get, we try to pass on to the community," Blake said.
Blake and her daughter spearhead the business together with the intention of bringing some joy into people's days. Many customers walk into the store and are surprised by the amount, quality and range of the goods in the shop.
At the end of the day, they just want people to be able to expand their passions and have fun while doing it.
To visit Blake's Odds and Ends, go to 1212 U.S. 2 in Evergreen, or call 406-260-0415.
Reporter Kate Heston can be reached at kheston@dailyinterlake.com or 758-4459.-)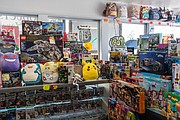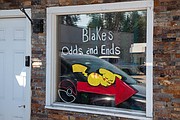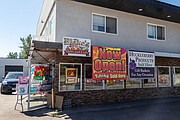 Recent Headlines
---