ImagineIF Libraries increases security presence at Kalispell branch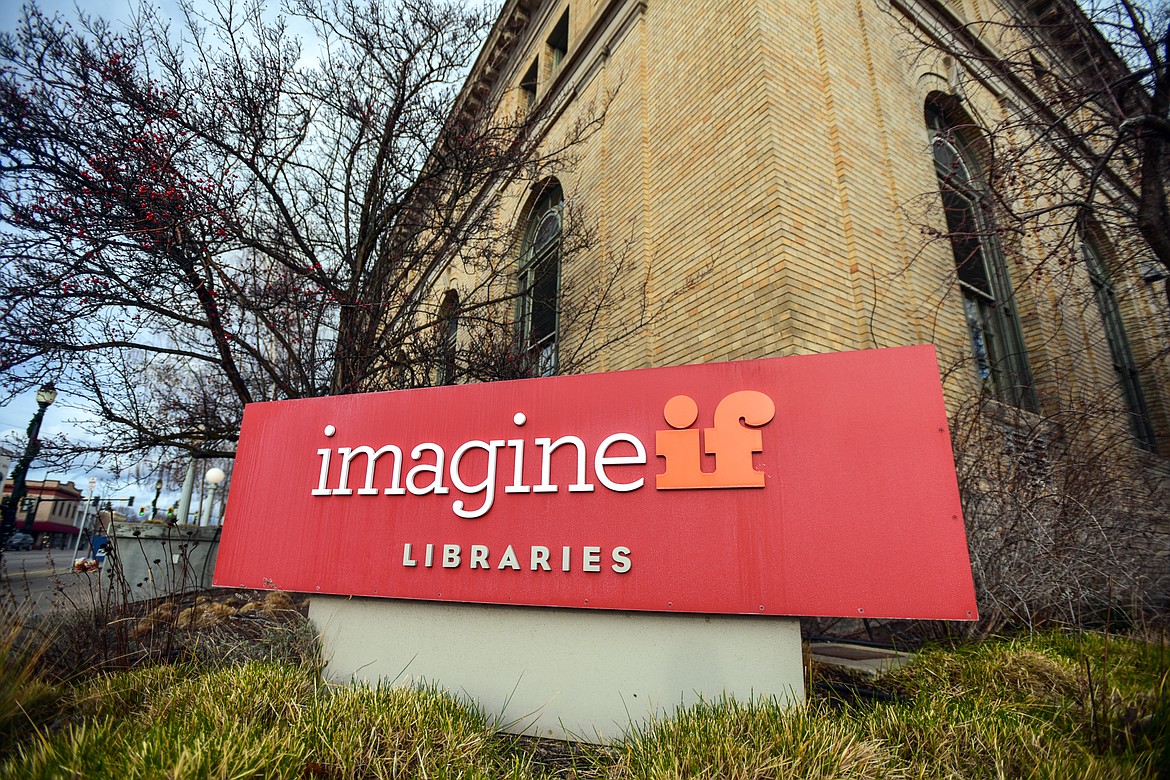 ImagineIF Library in Kalispell on Thursday, Dec. 2. (Casey Kreider/Daily Inter Lake)
The ImagineIF Libraries Board of Trustees is increasing the hours per week a security guard is present at its Kalispell branch.
At Thursday's board meeting, ImagineIF Director Ashley Cummins told trustees that though there's been an improvement since hiring a security guard in February, incidents began climbing in June.
"Now they've kind of figured out our schedule," Cummins said on July 27. "Where we used to have problems in the afternoons and end of day on Friday and Saturday, now we're having more incidents in the morning, when we don't have a security presence."
The library entered into a contract agreement with Alert Security and Investigations in February amid mounting concerns about safety at the organization's downtown Kalispell branch.
Cummins asked the board to increase the security guard's presence to 40 hours a week. Currently, a guard is posted at the branch for 21 hours a week.
The 21 hour per week schedule for security costs just over $38,000 a year. Cummins' proposal of 40 hours a week would ring in at $72,800
While trustees were receptive to bolstering the security presence at the 200 block First Avenue East building, they were hesitant about the price tag. Chair Doug Adams asked about opting for a randomized schedule instead.
"So nobody knows when there's gonna be people here. And if we did that, we could theoretically keep the numbers as they are now, or we could graduate from 21 to 35 or 40, or something like that," Adams said.
The board asked Tony Edmundson, public services librarian, his opinion on a randomized schedule. He said consistency is important for patrons and staff alike.
"Randomizing can cause stress on staff, if we can't remember when they're going to be here," Edmundson said. "… [It] can also create stress on our guys, our two security guards. They are a great deterring presence. Having them here more often would help."
Edmundson said while they aren't seeing as many serious incidents as previously, some patrons were found with weapons.
The library's incident reports are in some part related to the homelessness presence in Kalispell. Edmundson reported seeing a lot more stress on patrons experiencing homelessness.
"I talked to one guy that said, 'Well, I'm being pushed out of everywhere. So of course, I'm packing the knife and I'm angry everywhere I go.' So there's just a lot of anger, the situation out on the streets for folks is dire for a lot of them," Edmundson said.
In recent months, there have been reports of homeless people being targeted with violence in Kalispell.
After some debate about cost, Adams' proposal to gradually increase the amount of hours for security personnel won out. The board unanimously voted to expand hours from 21 to 35, which Adams said would cost around an additional $25,000. The dollars could be drawn from the library's depreciation fund.
"This year it's not budgeted, it would come out of the depreciation fund, but I don't know if there's a more valuable area that we could spend money on," Adams said.
When the board approved the contract in February, the Kalispell branch had seen 52 incident reports so far in 2023. Cummins reported that the Kalispell branch documented 15 incidents in April and eight in May, compared to the previous year's 28 and 24, respectively.
Reporter Taylor Inman can be reached at 406-758-4433 or by emailing tinman@dailyinterlake.com.
Recent Headlines
---