Idaho's Schweitzer Mountain ski area sold to Alterra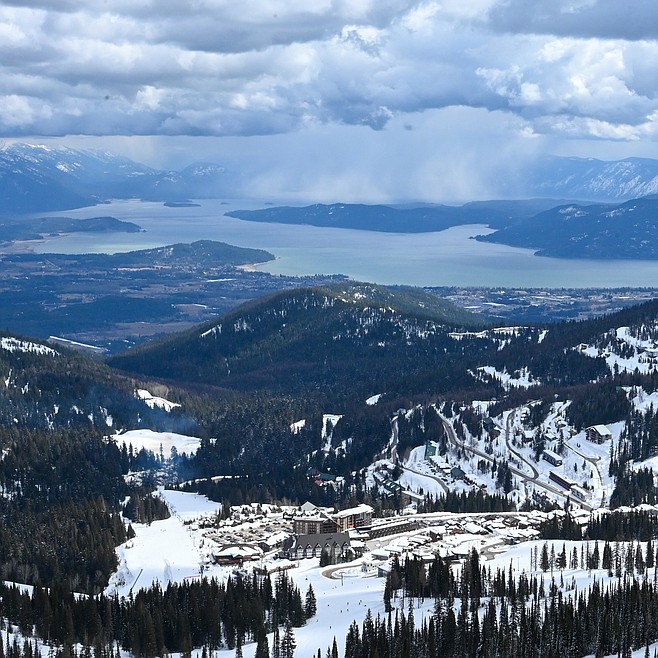 MKM Trust, owner and developer of Schweitzer, has announced that it has agreed to sell Schweitzer's resort operations assets to Alterra Mountain Company.
(Photo courtesy SCHWEITZER)
SANDPOINT — It was the right opportunity at the right time, Schweitzer Mountain officials said in announcing the sale of MKM Trust's Sandpoint, Idaho resort operations assets to Alterra Mountain Company.
"With room for growth and plans for future expansion and development, MKM's decision to exit the mountain resort business puts Schweitzer in a favorable position to begin a new chapter with Alterra at the helm," said Tom Chasse, who will be staying on as Schweitzer's president and CEO. "I'm personally very excited to join a family of world-class destinations with passionate industry leaders who can help guide Schweitzer in becoming the best version of itself."
Schweitzer's daily operations and its 2023/24 winter season pass offerings are not expected to change, Taylor Prather, Schweitzer's public relation officer, said. Also unchanged are plans for the first phase of Schweitzer Creek Village, and the addition of a high-speed, four-person chairlift and a connecting skier bridge. Also in the works are an expanded parking area, base lodge and additional lifts.
Additionally, Prather said a new employee housing complex in Ponderay is on schedule, with affordable apartment-style options coming online as early as August.
Prather said the MKM Trust had been contemplating an exit from the mountain operations business but wanted to ensure whoever was the next owner would ensure a prosperous future for the Sandpoint resort.
"It was the right opportunity at the right time, and we couldn't be more excited for this new and exciting chapter," she said.
While resort operations are being sold to Alterra, MKM Trust will keep non-ski operation real estate holdings, which could lead to future real-estate development projects at Schweitzer.
The sale of Schweitzer's ski operations to Alterra is in the long-term best interest of Schweitzer employees and guests, Prather said.
"Alterra has broad and deep experience operating a range of mountain resorts. That knowledge and experience will directly benefit Schweitzer employees and its guests."
The sale allows the MKM Trust to focus on non-ski operations real-estate development which, over time, will enhance the Schweitzer community, Prather said.
"This represents the best of both worlds," she added.
A part of MKM's portfolio for the past 18 years, Schweitzer has earned recognition as one of the region's top ski destinations — in part due to "strategic investments that have been made over the past several years."
With plans for future expansion and development, the sale puts Schweitzer in a favorable position to begin a new chapter with Alterra at the helm, resort officials said.
Since the early 2000s, over $100 million has been invested in the resort to establish Schweitzer as a premier destination in the region. Investments include terrain expansion, which brought skiable terrain to 2,900 acres, five new lifts, an on-mountain day lodge, a new, 31-unit boutique hotel and a new wellness spa.
Schweitzer's relationship with Alterra Mountain Company dates back to the 2021/22 winter season when the Sandpoint resort joined the Ikon Pass partnership.
That partnership offered insight into Alterra's business strategies, community involvement and commitment to employees. It didn't take long to realize the two companies shared a similar focus on employees, the guest experience and the broader community.
"Since becoming an Ikon Pass partner in 2021, we've had the good fortune of learning how Alterra Mountain Company has quickly evolved into an industry leader," Chasse said. "The company's commitment to preserving the authenticity of their mountain communities while investing in the overall mountain experience is what we're most looking forward to as the newest member of the Alterra family."
Headquartered in Denver, Alterra's portfolio includes Crystal Mountain in Washington. Schweitzer brings the company's number of year-round mountain destinations in North America to 17, including resorts in Colorado, California, Vermont, Utah and West Virginia as well as British Columbia, Quebec and Ontario, Canada.
The company also owns a helicopter and maintenance service in British Columbia, Canada; and Aspenware, a technology series and e-commerce company.
Through Ikon Pass, owned by Alterra, members get a certain number of skiing at partner resorts with varying levels of access and blackout dates, depending on the level of the pass purchased.
"With an incredible mountain in one of the most beautiful settings in the country and a world-class operating team, Schweitzer has everything we look for in a destination," said Jared Smith, president and CEO of Alterra Mountain Company. "The mountain has been a valued partner on the Ikon Pass for several seasons so we've been able to see the exceptional team, community and opportunities for continued investment up close."
The sale, which is expected to close later this year, is subject to unspecified closing conditions, including regulatory approvals.
While terms of the sale were not disclosed, Schweitzer officials said more details will be released once the transaction has closed.
Recent Headlines
---