Raft guide injured in bear attack on Middle Fork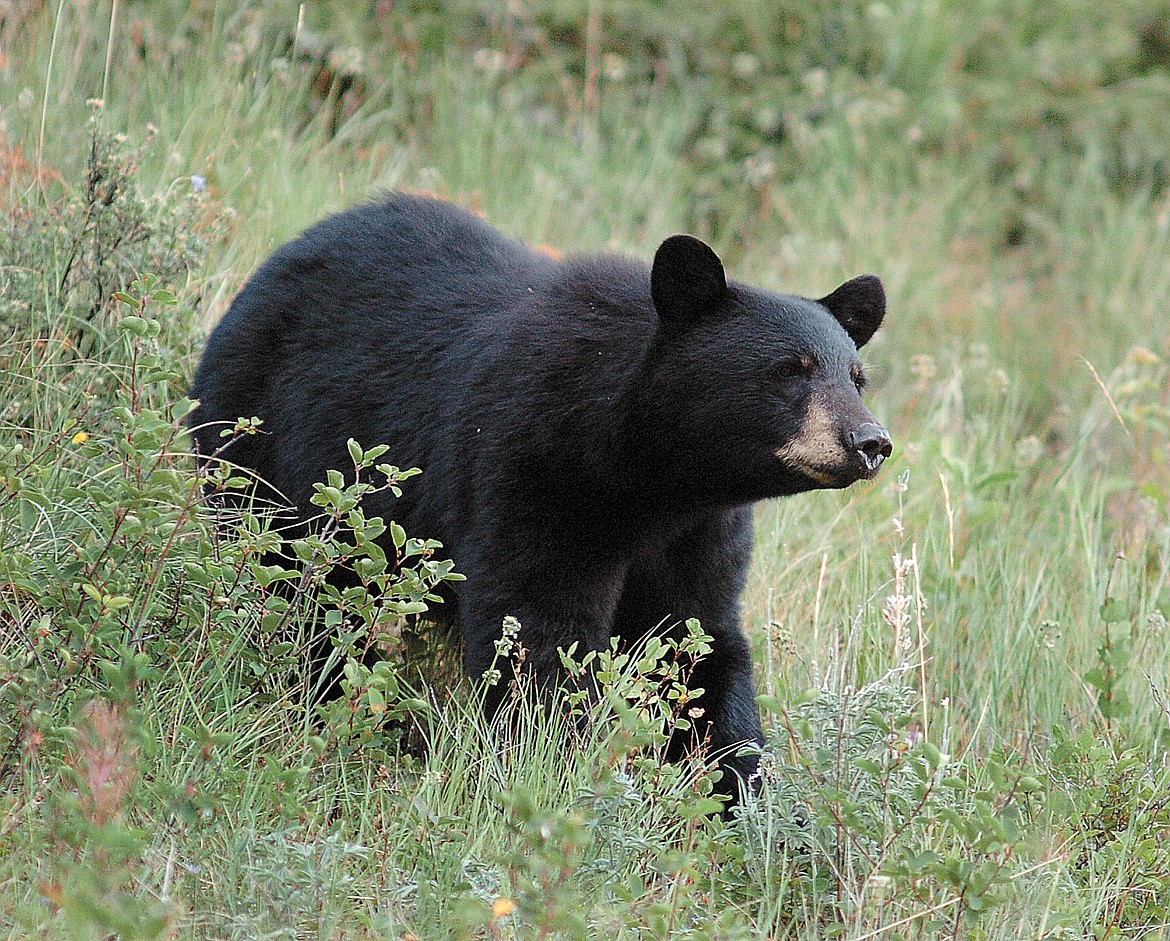 A black bear makes its way through a grassy area in this file photo. (Hungry Horse News)
A rafting guide was injured in a bear attack early Wednesday morning while camping on the Middle Fork of the Flathead River.
According to state wildlife officials, the bear encounter occurred at approximately 6 a.m., near Nyack on the southwest side of Glacier National Park. The victim was treated for non-life-threatening injuries at Logan Health in Whitefish.
State officials were searching for the bear as of Wednesday evening.
Officials report that a commercial raft company was on a guided overnight trip with two guides and three clients when the bear entered their camp. The victim, an adult female guide, said she was sleeping outside on the ground when she sustained injuries from what is believed to be a black bear.
Bear spray was deployed, but the bear returned multiple times to camp, officials said.
Montana Fish, Wildlife and Parks bear conflict specialists were investigating the incident, along with officials from the National Park Service and Forest Service.
According to Forest Service information, bears regularly swim across the open section of river at Nyack. In the spring, bears eat the first green plants found growing along the river's gravel bars.
Wildlife officials note that the majority of human-bear conflicts involve bears protecting their young or a food source. The majority of bear encounters do not involve conflict.
People recreating in bear country are advised to stay alert, and to carry bear spray close at hand and know how to use it. Food and anything with a scent should be properly stored in bear boxes, hard-sided vehicles, bear resistant containers or with electric fencing.
Recent Headlines
---