FVCC program readies new surgical technologists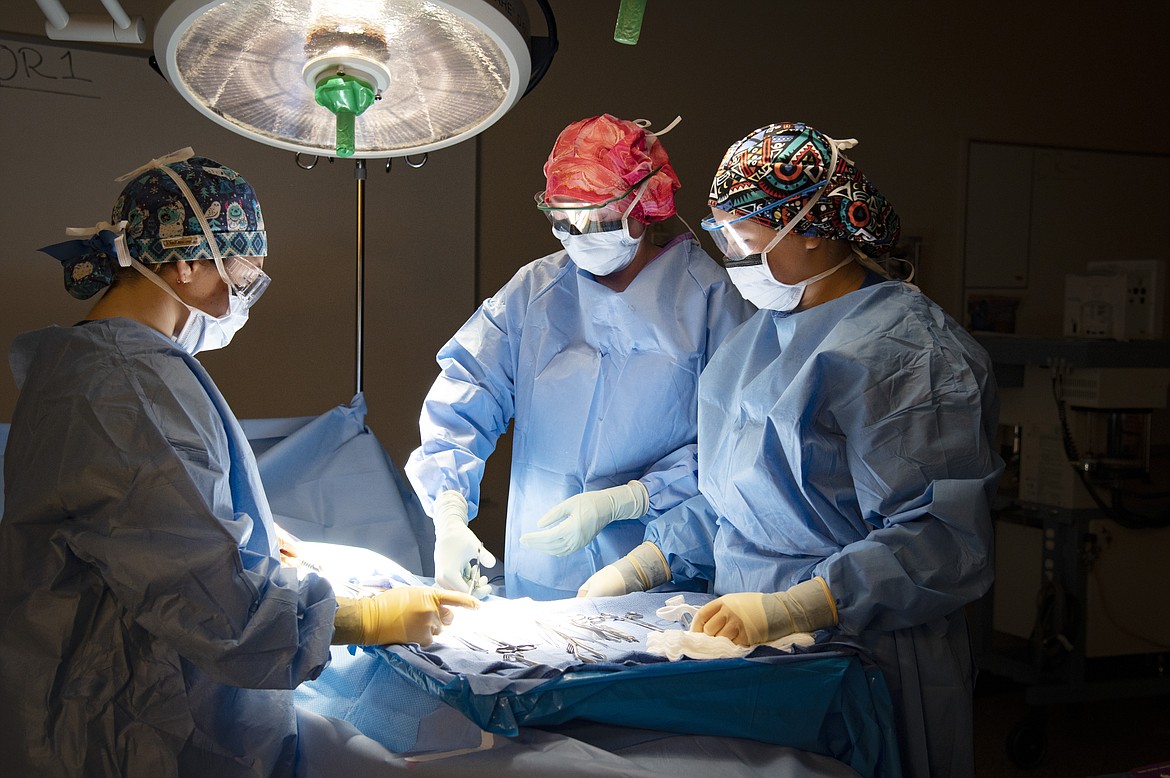 Flathead Valley Community College's surgical technology associate of applied science degree is a challenging, hands-on program which enables graduates to become certified surgical technologists.

Surgical technologists assist the surgeon by preparing the operating room and patient for surgery, supplying the surgeon with instruments and supplies, and maintaining a sterile environment during the procedure. Over the course of three semesters, students in the program learn skills ranging from aseptic technique and human anatomy to patient positioning and instrument setup.

Program director and assistant professor Robyn Hoggatt describes the program as a combination of both hands-on learning and classroom-based techniques to prepare students for the operating room.

"We're able to go into the lab and have a see-one, do-one, teach-one type of thing, where I demonstrate a technique and they can practice right there. It's very tactile," says Hoggatt.

Kaylee Koenig, a surgical technology student who plans to graduate this fall, says the hands-on learning element to the program is a highlight.

"We've gone to the hospital at Logan Health to observe what surgical technologists do. We weren't just reading it in books, but we were actually seeing it and then doing it back at the FVCC lab."

Shae Sonju, a class of 2022 graduate of the program now working in the profession, says similar.

"A real highlight was the surgery part. I got to watch a coronary bypass and realized what people are capable of. It's exciting to get to be a part of that."

Despite the challenging course material, a sense of community and access to individualized attention sets the program apart and helps ensure student success.
"Robyn did such a great job and wanted us to succeed. Showing up at clinic sites, making time for office visits, all the small things added up," said Sonju. "We developed friendships and a sense of community. We helped each other through the program and to graduation – it was personal."

Program graduates have high job placement locally and nationally, as they're equipped to move directly into a career upon graduation and passing the national certifying exam.

"Locally, graduates get jobs at hospitals, clinics and health centers, while others move and find work throughout Montana and the rest of the country. There's a shortage of surgical technologists right now, so there is a need in Montana and nationally," says Hoggatt.
According to the U.S. Bureau of Labor Statistics, surgical technologists earn an average salary of $57,500 nationally.
Recent Headlines
---