Final speakers wrap up college series
An artist and creative director, an award-winning photojournalist and the creator behind a popular comic strip are the final three speakers for the Wachholz College Center Speaker Series.
Cey Adams, an artist and legendary creative director of Def Jam Records, speaks on March 7, at 7:30 p.m., Annie Griffiths, an award-winning photojournalist talks on April 14 at 7:30 p.m., and Garry Trudeau, social observer and creator of Doonesbury speaks on April 25 at 7:30 p.m.
The Wachholz center is located on the campus of Flathead Valley Community College.
Single ticket prices range for each speaker up to $70.
For more information visit wachholzcollegecenter.org or by phone at 406-756-1400.
CEY ADAMS
Cey Adams is a pioneer in the world of hip-hop graphic design. As the legendary Creative Director of Def Jam Recordings, he created album artwork, logos, as well as advertising campaigns for the likes of Jay-Z, Run DMC, Beastie Boys, Notorious B.I.G., Maroon 5, and many others.
His recent body of work is titled Trusted Brands, a series of paintings created to explore our fascination, and hypnotic relationship with brand loyalty. The images, characters and mascots in these pieces are used as a metaphor to analyze larger questions about the "celebration" of American culture.
ANNIE GRIFFITHS
Annie Griffiths has photographed in more than 100 countries during her rich and varied career. She has worked on dozens of magazine and book projects, including stories on Lawrence of Arabia, Galilee, Petra, Sydney, and Jerusalem.
In addition to her editorial work, Griffiths is deeply committed to using photography to support aid organizations. She is the founder and executive director of Ripple Effect Images, a collective of prize-winning photojournalists and filmmakers who are documenting programs that empower women and children in the developing world.
GARRY TRUDEAU
Doonesbury was launched in 1970, and currently appears in nearly 1,200 daily and Sunday newspaper clients in the U.S. and abroad. Garry Trudeau's work has been collected in 62 hardcover, trade paperback and mass-market editions, which have cumulatively sold over 7 million copies worldwide.
In 1975, Trudeau became the first comic strip artist ever to be awarded a Pulitzer Prize for editorial cartooning. He was a Pulitzer Prize finalist in 1989, 2004 and 2005. His newest project is "Dbury@50: The Complete Digital Doonesbury," a limited-edition book, poster, and USB set.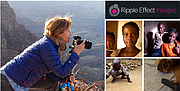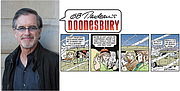 Recent Headlines
---