Vocal supergroup Accent performs in Whitefish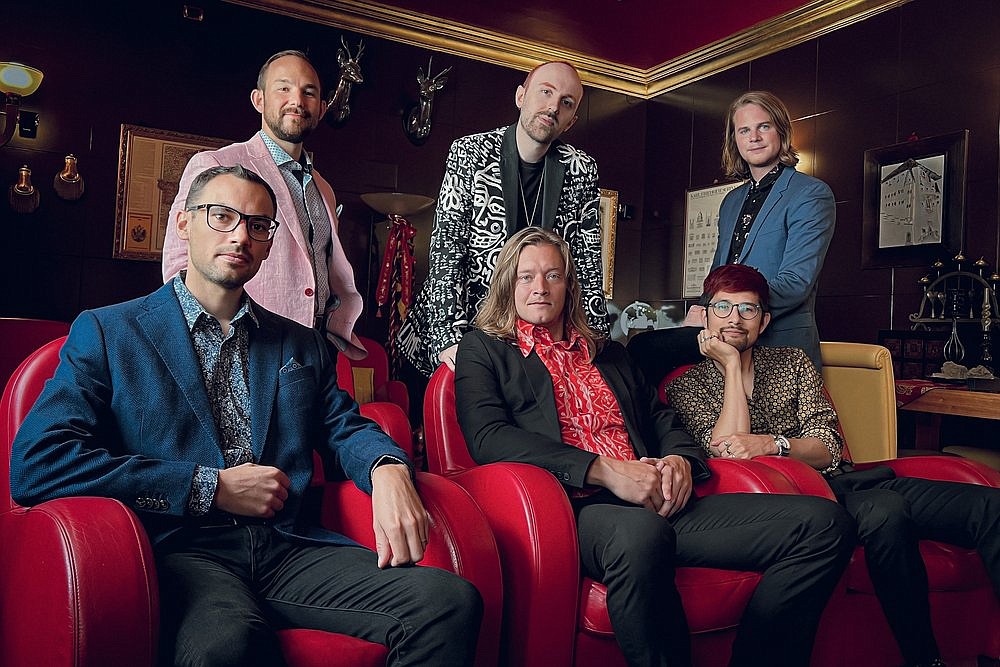 Accent performs at the O'Shaughnessy Center on March 9. (Courtesy photo)
The Whitefish Theatre Company is hosting Accent, a brilliant vocal supergroup that is revolutionizing the blended harmonies of a cappella singing for a one-night-only concert.

An ensemble of six highly accomplished musicians from five different countries, Accent will perform on Thursday, March 9 at 7:30 p.m. at the O'Shaughnessy Center in Whitefish.
In the increasingly popular world of a cappella singing groups, Accent has carved out its own niche. Inspired by the wizardly jazz harmonies of TAKE 6 and The Hi-Lo's, the six men of Accent, all of them talented arrangers and instrumentalists in their own right, decided to take their love of close-harmony jazz and pop singing — the denser and more intricate the better – as far as it could go. The improbable meeting of Jean-Baptiste Craipeau (France), Simon Åkesson (Sweden), Danny Fong (Canada), Andrew Kesler (Canada), James Rose (United Kingdom), and Evan Sanders (USA) began in 2011 after becoming long-distance fans of each other's multi-tracked videos on YouTube. Since then, they have released five albums, performed at the London A Cappella Festival, and played dates across Europe, North America and Asia.
This contemporary international group describes themselves as "jazz vocal nerds," always exploring new shades of innovative jazz and pop arrangements. Jorge Calandrelli, a Grammy Award-winning composer and arranger, has called Accent "the most amazing young vocal group on the planet … they come up with the most gorgeous harmonies, impeccable swing, grooves, feeling and pitch."
While they are continually praised for their daring textures, dazzling arrangements, and seemingly impossible chordal shifts, they are also applauded for their highly entertaining and fun shows that weave a varied song selection ranging from classical to jazz to a healthy dose of pop covers.
Tickets are $30 for adults and $20 for students with reserved seating. Tickets can be purchased at the Box Office, 1 Central Ave., Whitefish, or by calling 406-862-5371. Box office hours are from 11 a.m. to 3 p.m. Monday through Friday and one hour before a performance. Tickets can also be purchased online at www.whitefishtheatreco.org. This show is sponsored by Ann and Paul Jeremiassen. It is also supported in part by a grant from the Western States Arts Federation. A free outreach performance for local middle school students is sponsored by Lonnie Porro.
Recent Headlines
---