Authorities arrest suspected leaders of local Pagan Motorcycle Club chapter
Flathead County authorities announced Friday the arrest of two men thought to be leaders of the local chapter of a motorcycle club linked to last month's brawl in the Majestic Valley Arena.
Kalispell Police officers, Flathead County Sheriff's Office deputies, and probation and parole officers took Michael Allan Murphy, 49, and Kyle Martin Johnson, 28, into custody at a Kalispell home Feb. 28, officials said. Authorities described Murphy as president of the local chapter of the Pagan Motorcycle Club and Johnson as vice president.
Law enforcement personnel had an active parole violation warrant for Murphy, officials said. He was taken into custody after he allegedly unsuccessfully tried to flee the home.
Johnson, though, initially refused to exit the house, authorities said. He went into custody after a roughly half hour back-and-forth with law enforcement, officials said.
Johnson, also on probation, had racked up several active warrants for his arrest, according to authorities.
Several other people inside the home at the time complied with directions, authorities said.
One officer, who was not identified, suffered injuries during the arrests.
The presence of the Pagans Motorcycle Club in the Flathead Valley came to the attention of authorities after a Feb. 11 melee at a boxing event inside the Majestic Valley Arena. As many as 50 people were estimated to have taken part in the donnybrook, according to authorities.
Members of two motorcycle clubs, the Pagans and Warriors, were identified as participants in the brawl, which left two, including a teenager, injured, officials said. Most fled as authorities arrived at the arena.
Prior to the Feb. 28 arrests, authorities had booked just two people into the county jail as a result of the melee. One woman was later released and the second, Brandi Laree Partney, was brought up on felony charges.
Partney, who remains in county jail with bail set at $50,000, pleaded not guilty to felony assault with a weapon and tampering with or fabricating evidence in Flathead County District Court on Feb. 23. Prosecutors alleged in court documents that Partney wielded a baseball bat during the fight, injuring one person.
Johnson is being held in the county jail on the probation violation and also faces misdemeanor counts of failure to appear and obstruction of a peace officer, according to jail records. He was convicted of felony theft in 2013.
Murphy is similarly being held on a parole violation and faces a felony issuing a bad check charge as well as a misdemeanor count of obstructing a peace officer, according to jail records. He earned a 25-year stint in the Montana State Prison in 2006 after pleading guilty to two felony counts of criminal endangerment and seeing an earlier sentence revoked, according to documents filed in district court.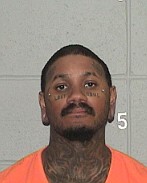 Recent Headlines
---