Lighting up the night sky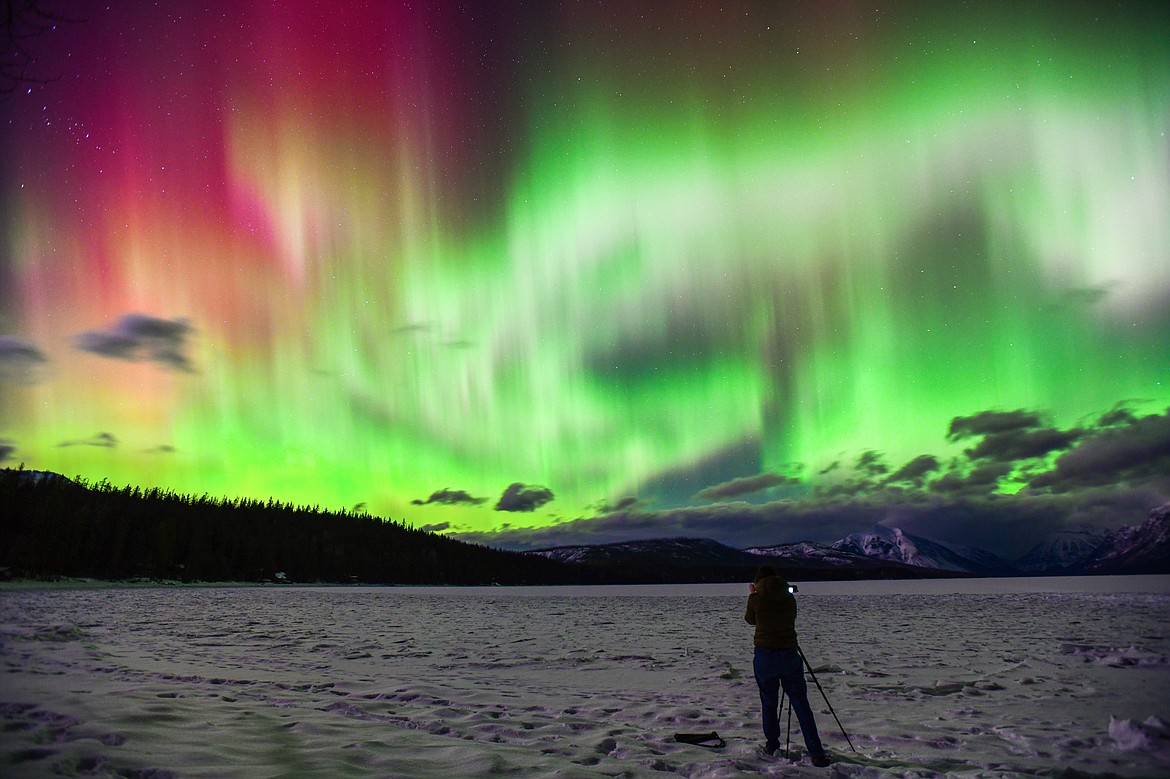 Emmalee Buss photographs the aurora borealis at Lake McDonald in Glacier National Park on Sunday, Feb. 26. (Casey Kreider/Daily Inter Lake)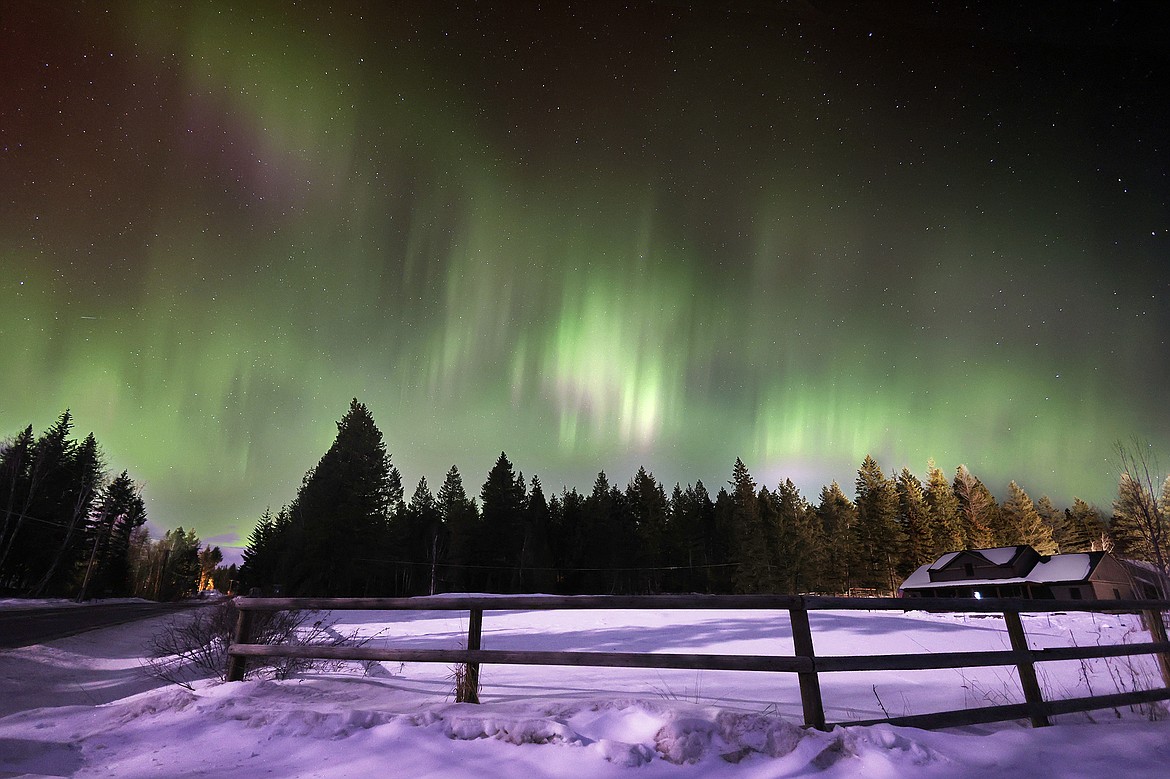 The aurora lights up the sky north of Columbia Falls Sunday, Feb. 26. (Jeremy Weber/Daily Inter Lake)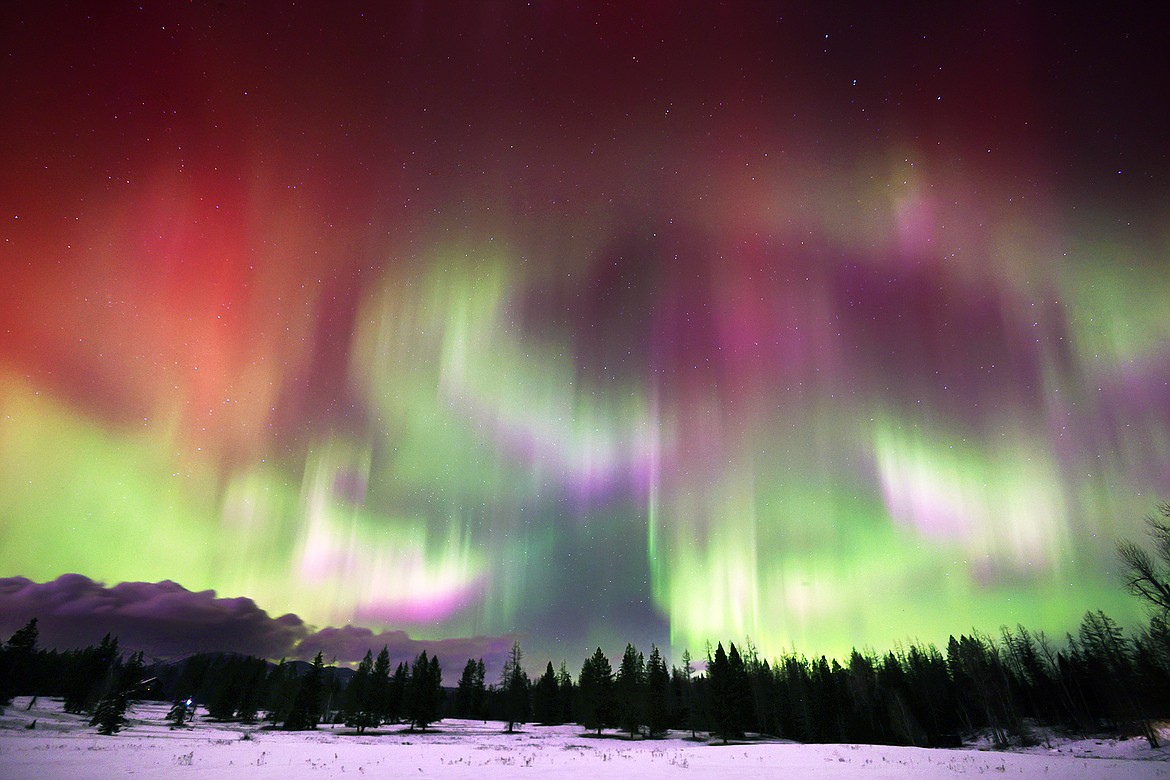 The aurora lights up the sky between Columbia Falls and Whitefish Sunday, Feb. 26. (Jeremy Weber/Daily Inter Lake)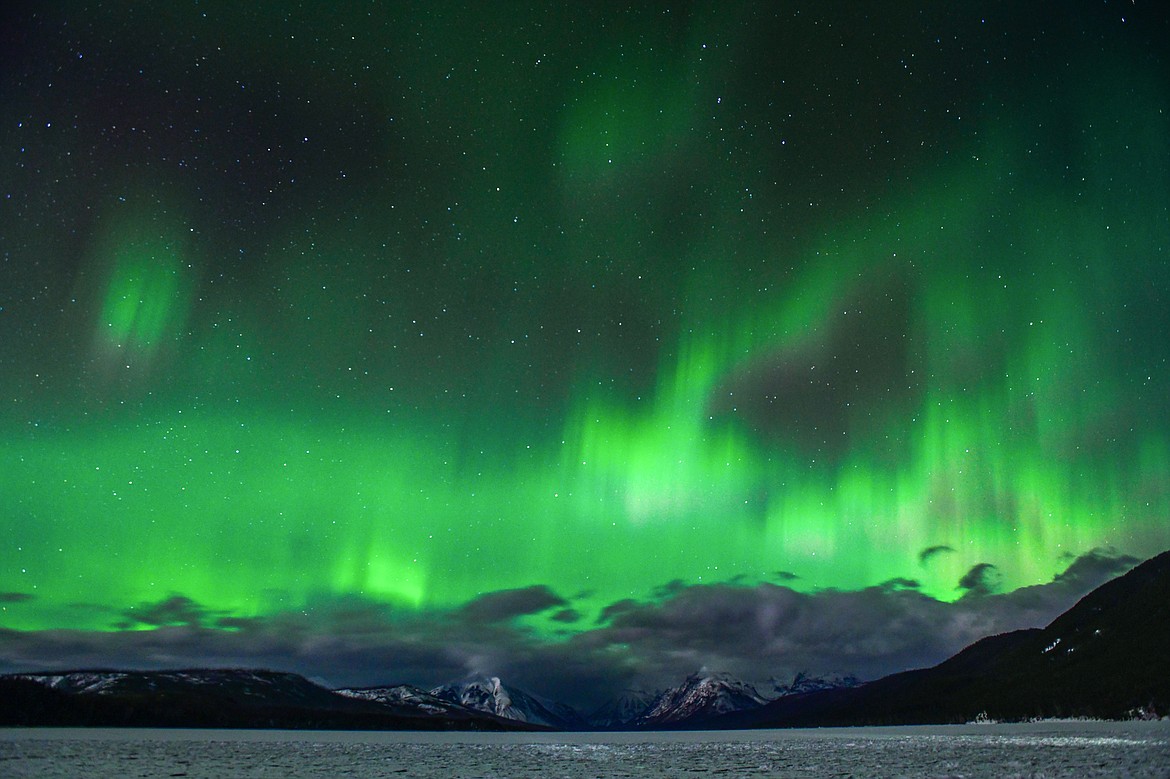 Aurora borealis lights up the night sky at Lake McDonald in Glacier National Park on Sunday, Feb. 26. (Casey Kreider/Daily Inter Lake)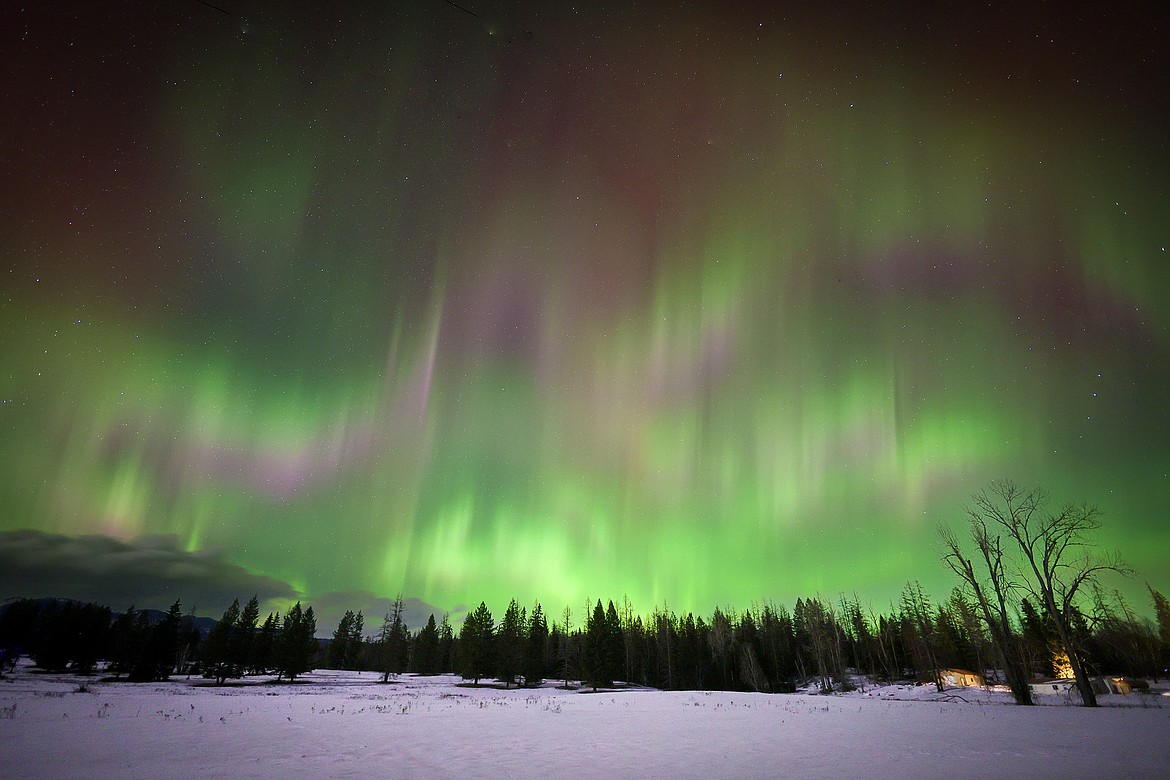 The aurora lights up the sky between Columbia Falls and Whitefish Sunday, Feb. 26. (Jeremy Weber/Daily Inter Lake)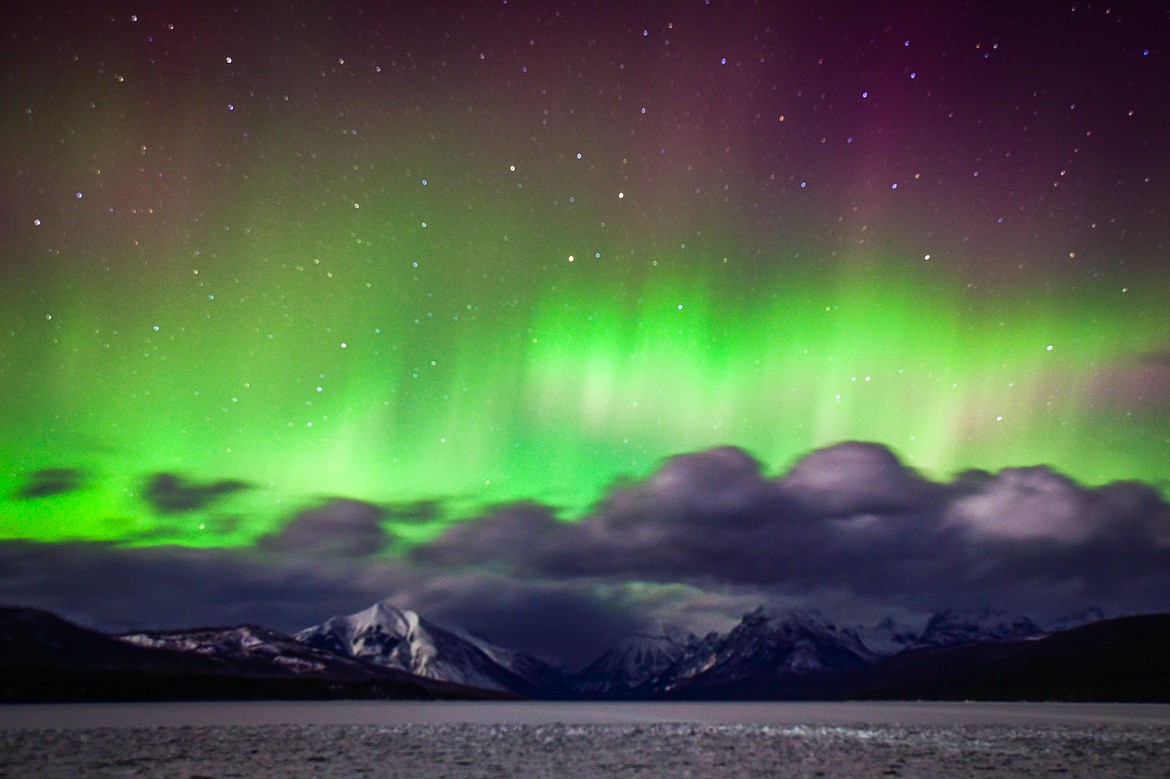 Aurora borealis lights up the night sky at Lake McDonald in Glacier National Park on Sunday, Feb. 26. (Casey Kreider/Daily Inter Lake)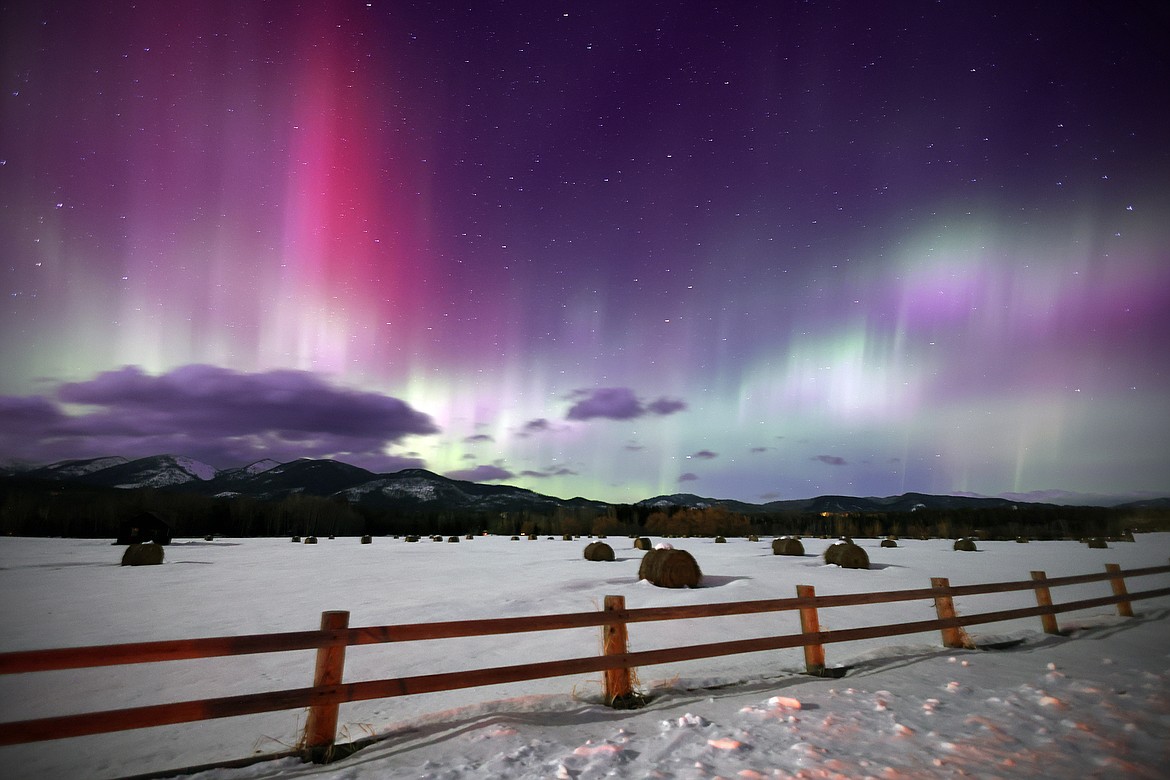 The aurora lights up the hay fields outside of Whitefish early Monday, Feb. 27. (Jeremy Weber/Daily Inter Lake)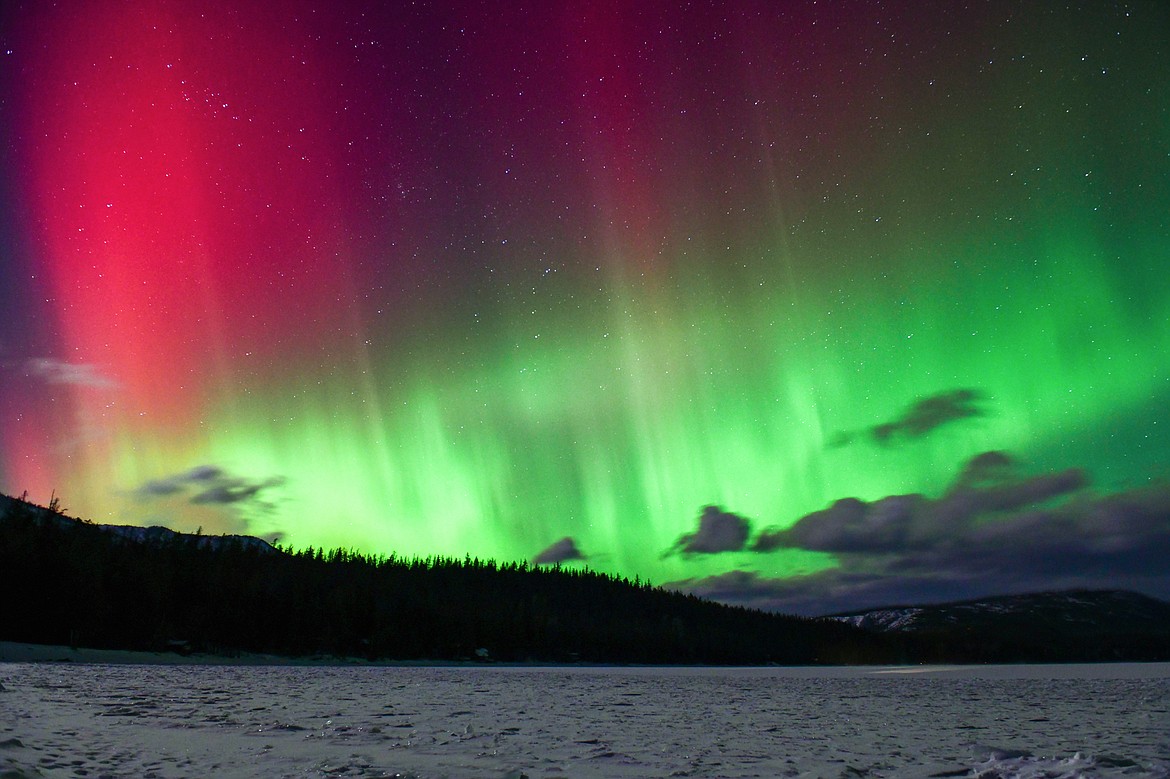 Aurora borealis lights up the night sky at Lake McDonald in Glacier National Park on Sunday, Feb. 26. (Casey Kreider/Daily Inter Lake)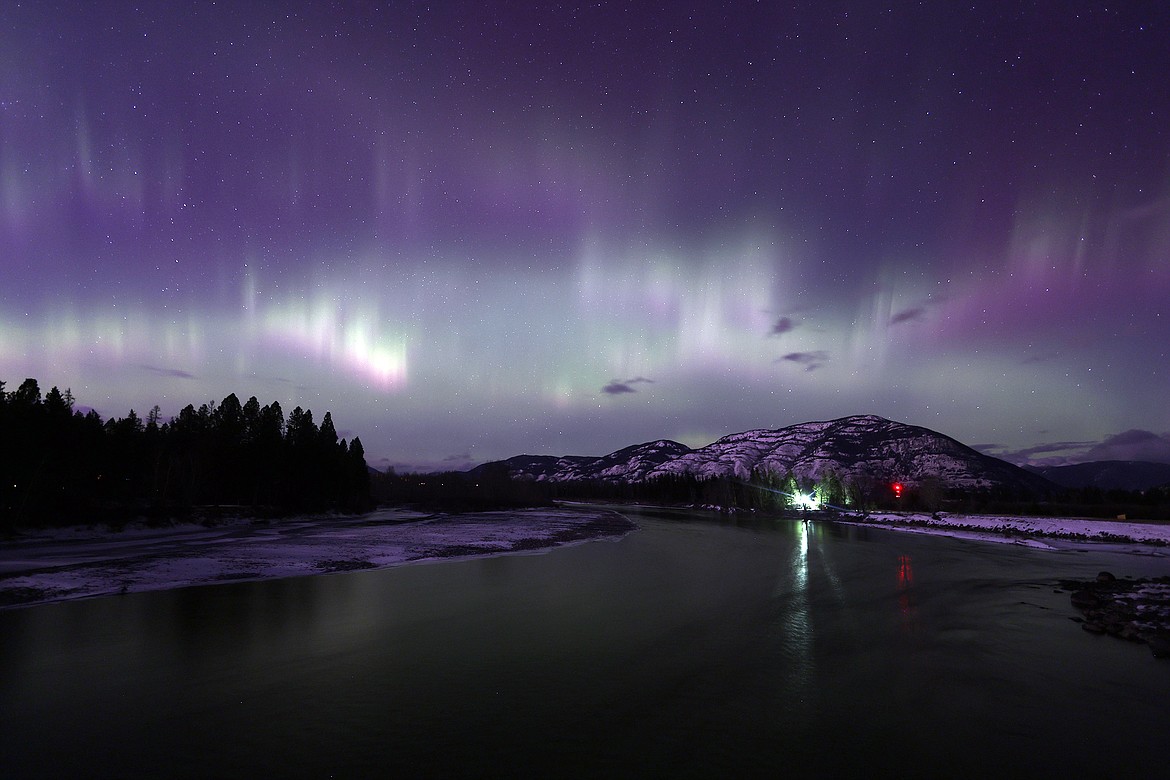 The aurora fills the skies above the Flathead River in Columbia Falls early Monday morning, Feb. 27. (Jeremy Weber/Daily Inter Lake)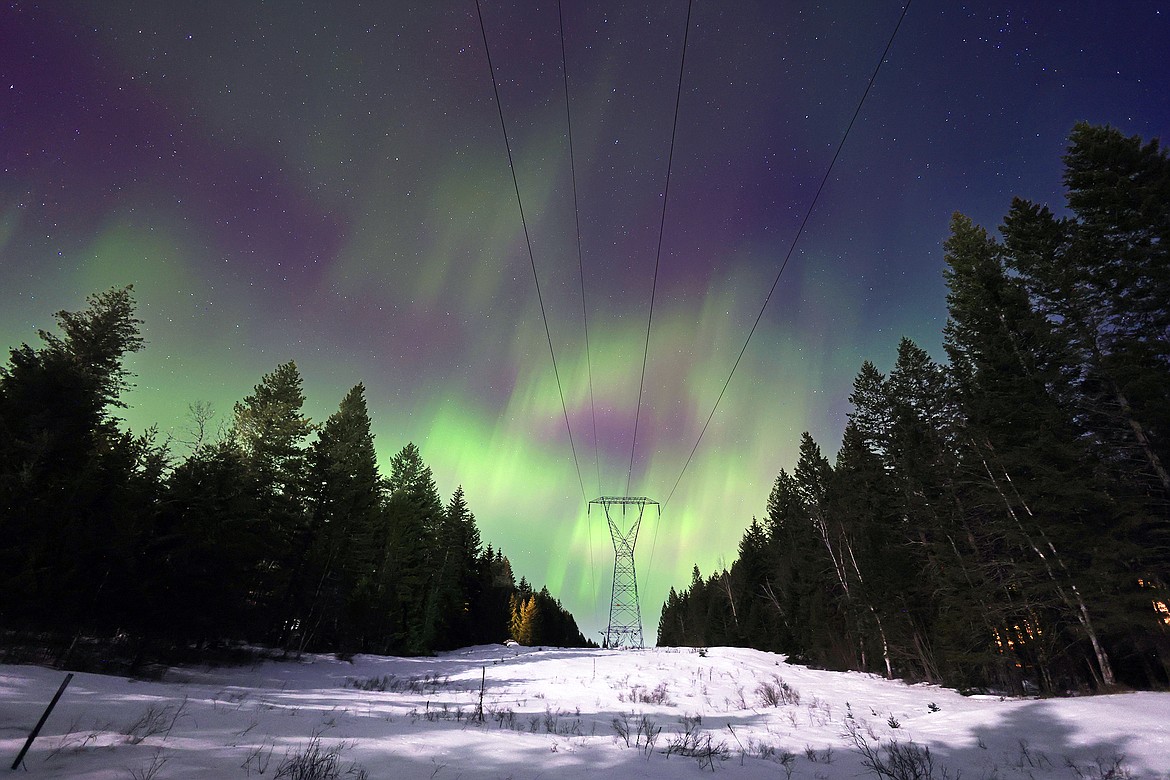 The aurora lights up the skies above powerlines near Columbia Falls Sunday, Feb. 26. (Jeremy Weber/Daily Inter Lake)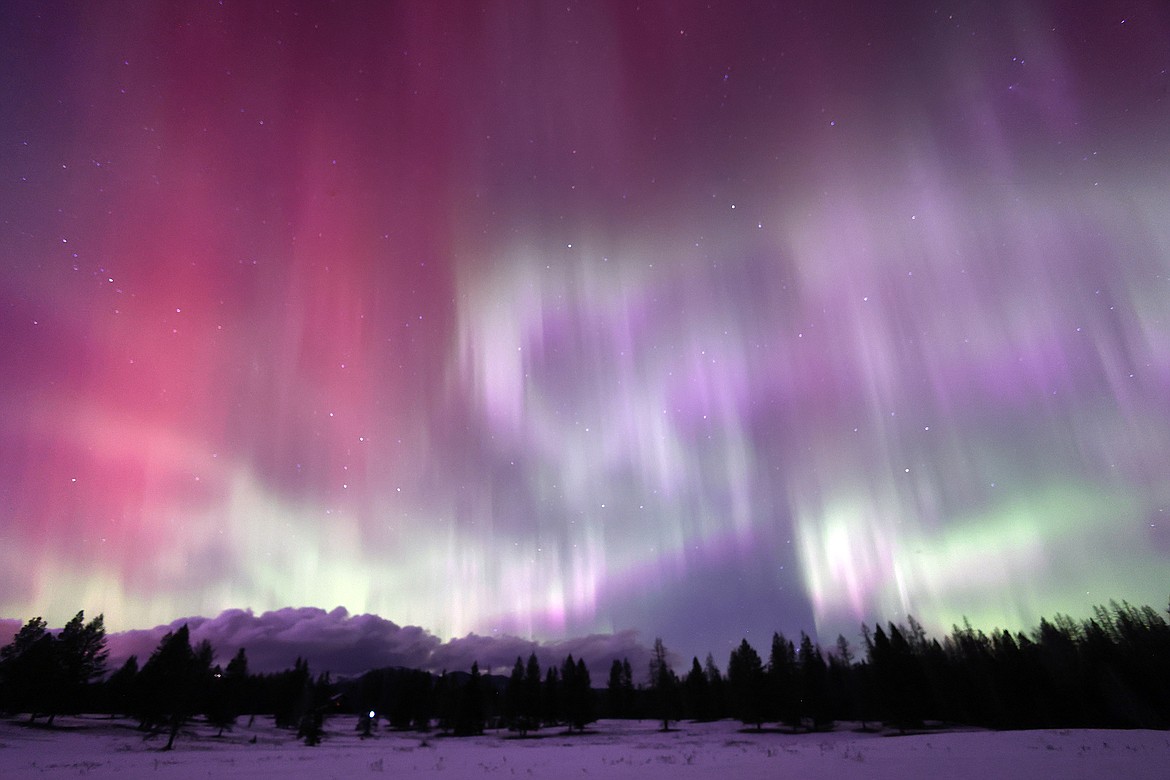 The aurora fills the skies above the mountains near Whitefish Sunday, Feb. 26. (Jeremy Weber/Daily Inter Lake)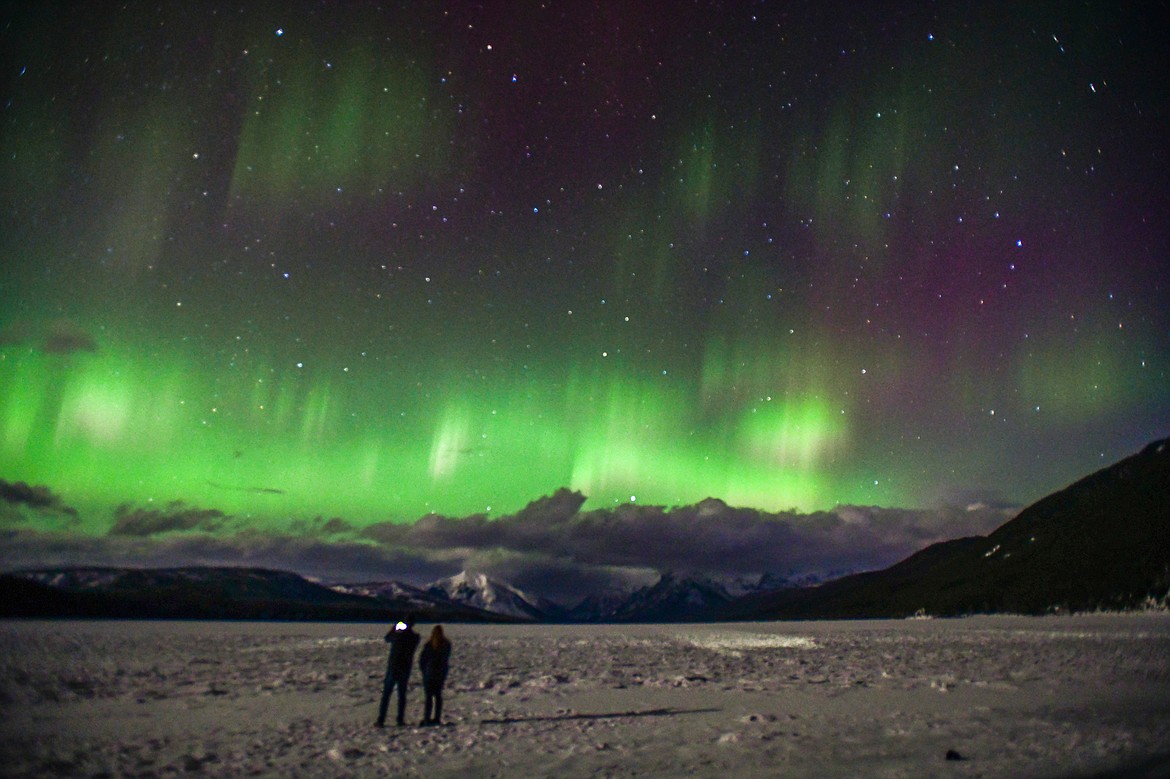 Aurora borealis lights up the night sky at Lake McDonald in Glacier National Park on Sunday, Feb. 26. (Casey Kreider/Daily Inter Lake)
Previous
Next
The northern lights, or aurora borealis, are a spectacular natural light display in the sky in the northern hemisphere.
Auroras are the result of charged particles colliding with gasses in Earth's upper atmosphere. The collisions produce tiny flashes that fill the sky with colorful light.
The aurora borealis lit up the skies of the Flathead Valley last week to the delight of both photographers and sky gazers.
Recent Headlines
---