Letters to the editor March 6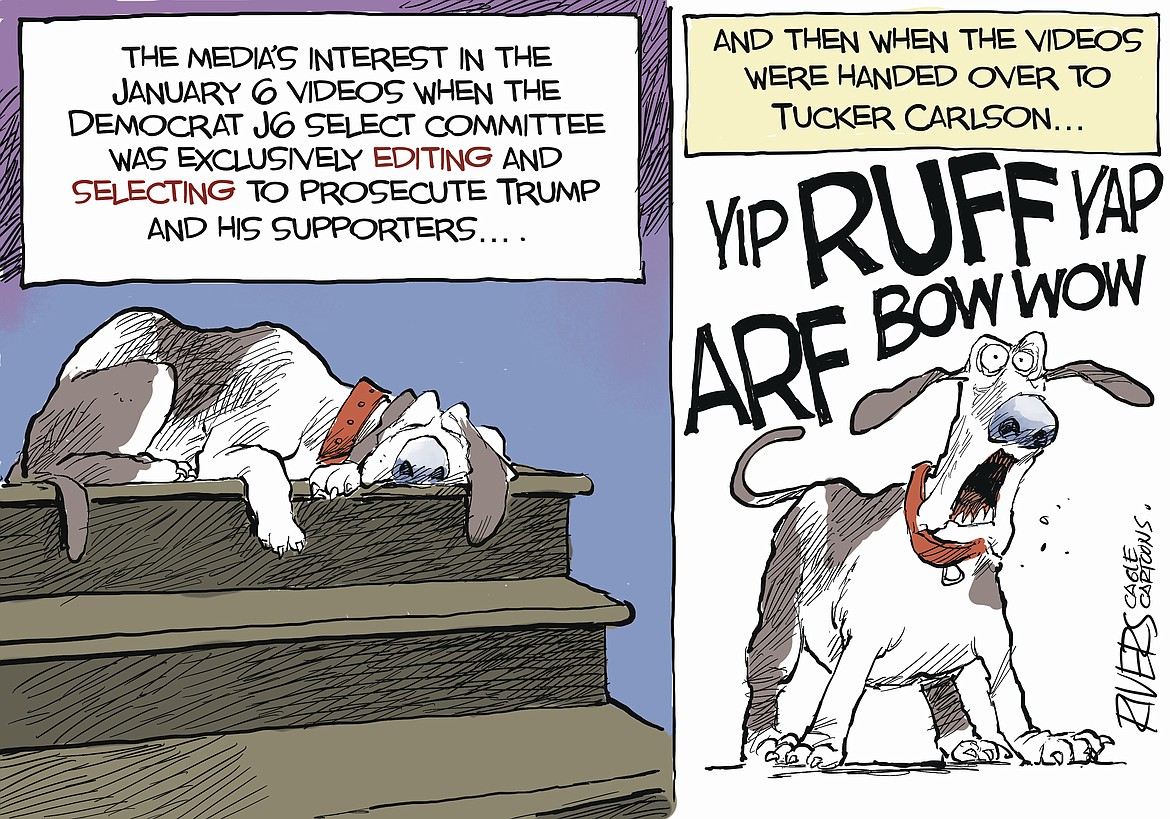 Scientific evidence
In support of his bill that would ban gender-affirming care for transgender minors, State Sen. John Fuller recently asserted, "Transgender ideology is not scientific. The idea that a child can be born into the wrong body … is a metaphysical or a spiritual dogma. There is nothing scientific about it."

While I respect Mr. Fuller's intellect and passion for his beliefs, he is not a medical professional, and he is badly misinformed on this subject.

The idea that gender is completely binary is soundly rejected by recent medical literature. See "Stop Using Phony Science to Justify Transphobia," Scientific American, July 13, 2019. "[T]he science is clear and conclusive: sex is not binary, transgender people are real."
See also Boucher & Chinnah, "Gender Dysphoria: A Review Investigating the Relationship Between Genetic Influences and Brain Development," National Center for Biotechnology Information, Aug. 5, 2020.
As these sources explain, the genitalia a person is born with does not indisputably or completely define one's gender; differences in genetics, neurobiology and endocrinology play major roles. And we know far less about the human mind than we do human physiology.
Blind allegiance to a political ideology, while disregarding scientific evidence to the contrary, is the very type of dogmatic thinking which Mr. Fuller criticizes. Like Mr. Fuller, I am not a medical professional, but I do have an open mind, which leads to one very important question: On this divisive and highly personal issue, where no two cases are exactly the same, is a blanket ban on (and criminalization of) gender-affirming care for transgender minors the right policy?
No ... it should be left to the parents of the child, in consultation with qualified medical professionals, rather than state legislators being guided by outdated "facts."
— Roy Antley, Kalispell
Music education
There is an anonymous saying, "Music is what emotions sound like." That is so true as we experience the joy of music to soothe our moods, enhance our relaxation, and often set the tone for our social interactions as it feeds our souls. Music education is proven to enhance the academic success of students, especially related to math and comprehension skills. Students who engage in music education develop an increased ability to concentrate which is reflected in persistence, the single most attribute to success in school and life.
North Valley Music School, our nonprofit community school, has been offering lessons to area students for 25 years in the 100-year-old house on Spokane Avenue in Whitefish. With over 300 students per week and an overflow in the current eight studios, the staff, board, ambassadors, and capital campaign committee are eager to start building the new facility on the Smith Field complex.

As one of the oldest music students at NVMS, and board member, I really appreciated the quality of instructors as well as the variety of opportunities for diverse music lessons. The school offers lessons to all ages from pre-school to us more experienced adults, with the large majority being in the younger range.

We urge the community to get on board with this latest addition to our community assets that have been so generously supported by the people in the area. We have currently raised over $4.2 million towards our goal of $6.5 million, which will include an endowment fund to insure the school continues to offer music education well into the future. Check out the new school plans at www.nvms.me. Thank you!
— Terry Nelson, Whitefish
Recent Headlines
---