Performance features music of legendary composers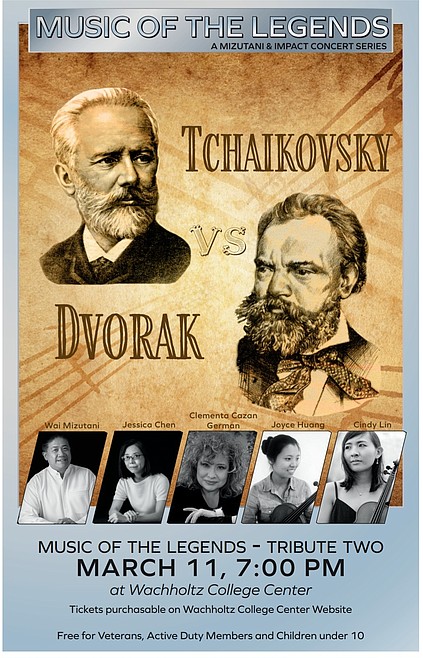 Renowned violinist Wai Mizutani will be joined on stage by several musicians at the Wachholtz College Center for his next concert.
The title of the concert is Music of the Legends, Tribute 2 - Tchaikovsky vs. Dvorak, is March 11 at 7 p.m. at the Wachholtz Center on the campus of Flathead Valley Community College.
Joining Mizutani, will be performers Jessica Chen, Clementa Cazan German, Cindy Lin and Joyce Huang.
They will be performing a string quartet by Petyr Illych Tchaikovsky and a string quintet by Antonin Dvorak.
Tickets, which range in price up to $25, can be purchased through the Wachholtz College Center at https://www.wachholzcollegecenter.org.
Recent Headlines
---