Tester highlights prescription drug cost savings during Kalispell stop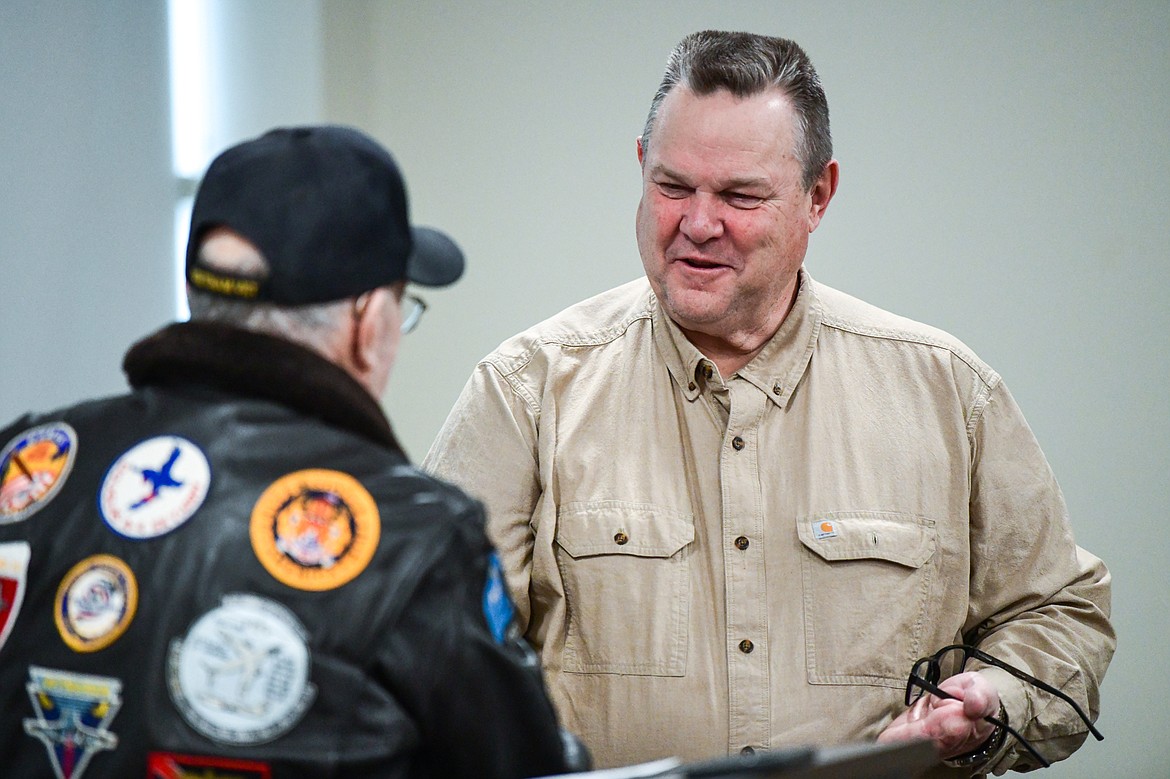 U.S. Sen. Jon Tester greets retired Navy veteran Tom Humphreys during a press conference about Tester's Inflation Reduction Act at Logan Health on Friday, March 10. (Casey Kreider/Daily Inter Lake)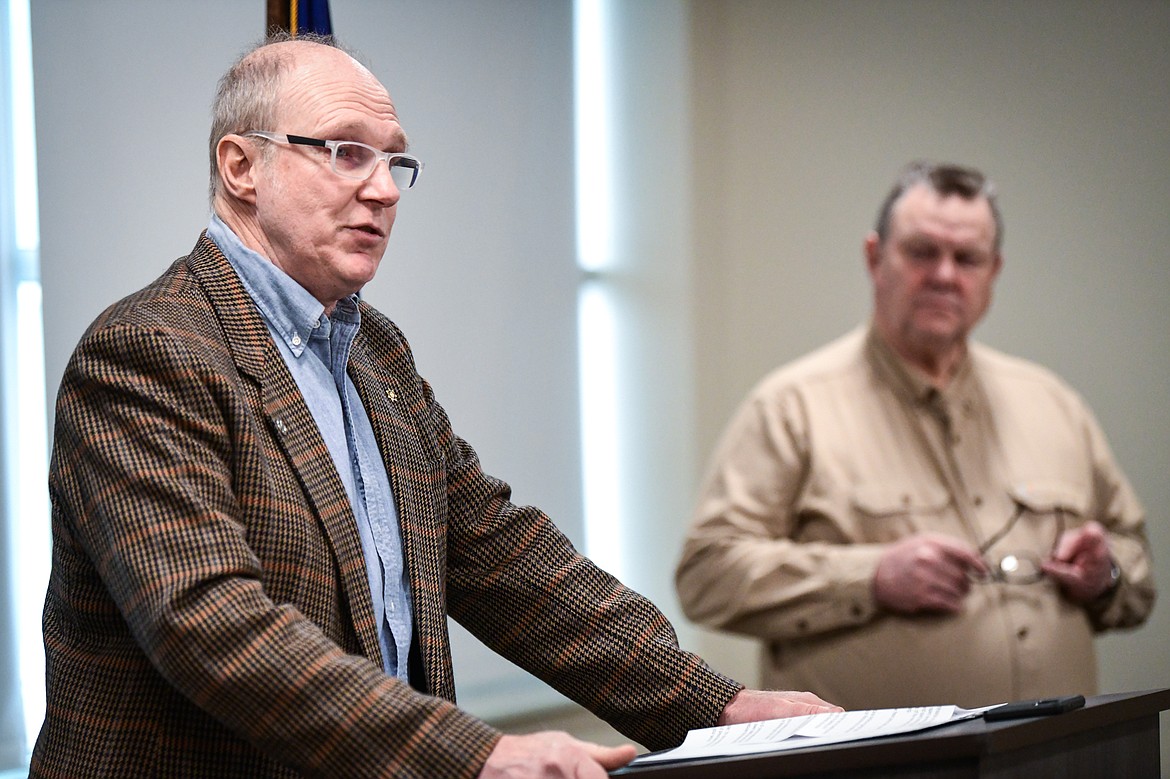 Former state legislator Mike Jopek speaks during a press conference with U.S. Sen. Jon Tester at Logan Health on Friday, March 10. (Casey Kreider/Daily Inter Lake)
Previous
Next
by
KATE HESTON
Daily Inter Lake
|
March 10, 2023 2:41 PM
U.S. Sen. Jon Tester touted the significance of health-care savings from the Inflation Reduction Act during a stop at Logan Health Medical Center in Kalispell on Friday.
The act, signed into law in August 2022, includes provisions to lower prescription drug costs for people on Medicare and reduce the amount of money the federal government spends on drugs.
It requires Medicare to negotiate drug prices with manufacturers, caps out-of-pocket prescription drug costs for Medicare patients at $2,000 a year, caps the insulin price for Medicare patients at $35 a month and includes provisions to prevent price hikes in the future. Supporters argue the legislation will benefit seniors who require life saving medication.
Tester, a Democrat, was joined by health-care professionals and community members as he took questions on the legislation during a gathering held inside the medical facility. Daniel Short, a physician with 14 years of health-care experience, introduced the senator and said that many Montanans struggle to afford their medication.
"I don't think there's a better place to talk about rural health care in particular than right here," Tester said. "We've worked to try to cut costs for Montanans."
The act is a "gamechanger" in the world of medicine, Tester said. Multinational corporations can no longer inflate prices, there are no extra taxes implemented on the people of Montana, and it offers stability and comfortability to people who are on Medicare, the senator said.
The act was sponsored by U.S. Sens. Chuck Schumer, D-New York, and Joe Manchin, D-West Virginia. Republicans opposed the bill, many in regards to its environmental protection provisions. Both Tester and U.S. Sen. Steve Daines, a Republican, voted with their respective parties.
Nancy Millette, a retired special education teacher, spoke about her experience with inflated medical prices. Millete taught for 35 years and always lived on a budget. She recently had to switch medicines and saw first hand the increased costs of medication.
"This kind of legislation is so important for people," said Millette.
Mike Jopek, a former legislator from Whitefish, also championed the act at the gathering. Jopek said he cares for three people in their 80s on a daily basis: his in-laws as well as his mother.
Jopek said it's "whacky" how much medication costs, especially as people get older and require more care. He described the act as including common-sense reforms, like capping the insulin price, reforms that Jopek deemed long overdue.
"It's going to help seniors across the state of Montana," Jopek said.
Tom Humphreys, a Vietnam veteran on Medicare, described how the bill will help him. He said the act gives him and wife some sort of "peace of mind" when it comes to medication.
"Capping out of pocket drug costs will give folks necessary stability to live comfortably on fixed income and plan for the future," Tester said.
Tester, who recently announced his bid for a fourth term in the Senate, used the press conference as an opportunity to highlight several of his other legislative priorities, including interdicting fentanyl at U.S. borders, examining the housing shortage and furthering benefitting care for veterans, specifically with his CAREERS Act, which looks to tackle medical personnel shortages across the country.
Reporter Kate Heston can be reached at kheston@dailyinterlake.com or 758-4459.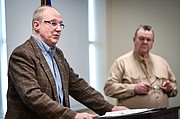 Recent Headlines
---