Wetzel, co-founder of Montana Indian Athletic Hall, dies, 74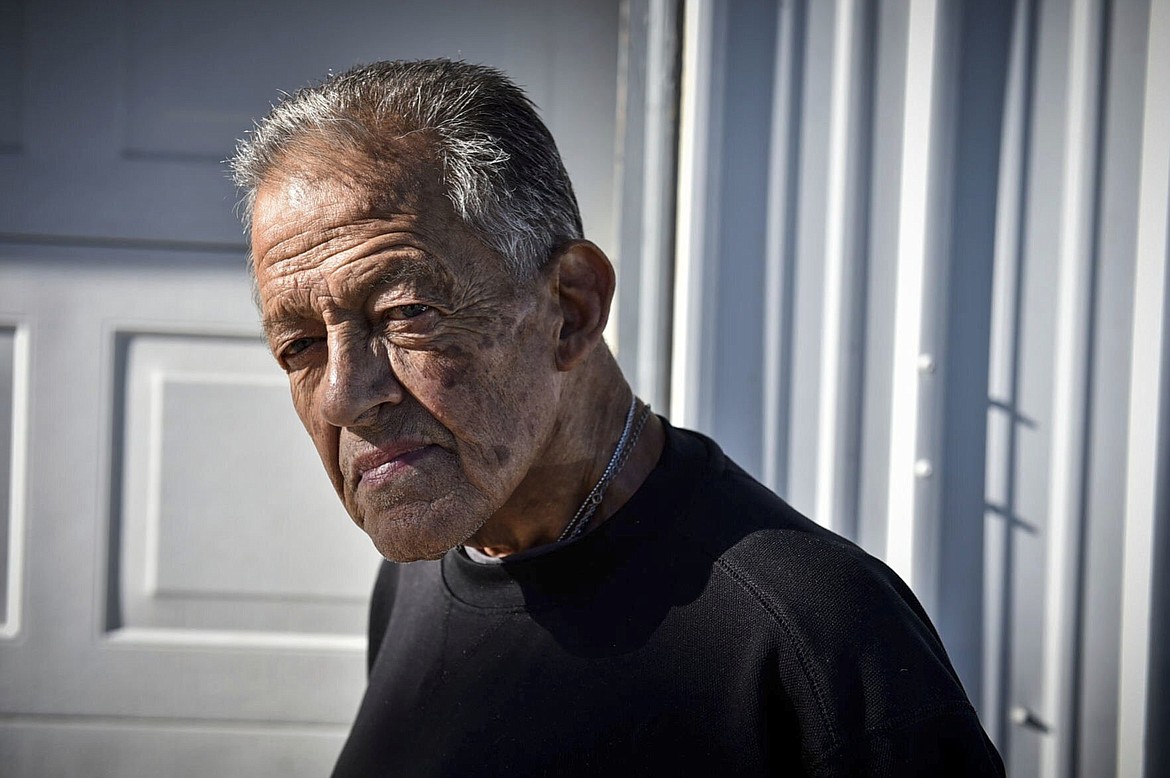 Don Wetzel Sr. stands outside his home in November 2021 in Helena, Mont. Wetzel, a championship-winning athlete, coach and co-founder of the Montana Indian Athletic Hall of Fame, has died. He was 74. Don Wetzel Jr. said his father died Tuesday, March 7, 2023, in Helena due to an infection. "My Dad's entire life he has been a winner and a warrior, not just for himself, but for his people," Wetzel Jr. wrote in a tribute on the hall's Facebook page after his father was diagnosed with the infection. (Thom Bridge/Independent Record via AP, File)
by
Associated Press
|
March 10, 2023 10:00 AM
HELENA, Mont. (AP) — Don Wetzel Sr., a championship-winning athlete, coach and co-founder of the Montana Indian Athletic Hall of Fame, has died. He was 74.
Don Wetzel Jr. said his father died Tuesday in Helena due to an infection.
"My Dad's entire life he has been a winner and a warrior, not just for himself, but for his people," Wetzel Jr. wrote in a tribute on the hall's Facebook page after his father was diagnosed with the infection.
Wetzel Sr. — whose Blackfeet name was Flying Eagle — was born on Aug. 1, 1948 on the Blackfeet Indian Reservation. He has said he'd spend hours every day shooting baskets while growing up. He led Cut Bank High School to a state basketball championship in 1966, and also excelled in football, baseball and track.
He went on to play basketball for the University of Montana, winning team MVP honors as a senior in 1971. He earned his master's degree from the university and moved into school administration and coaching. He led Browning High School teams to state basketball and cross country titles.
Wetzel Sr. and Wetzel Jr. founded the Montana Indian Athletic Hall of Fame in 2007 "to help give our people a sense of pride," Wetzel Sr. told the Great Falls Tribune. Wetzel was inducted into the Montana Athletic Hall of Fame in 2002 and the Montana Indian Athletic Hall in 2011.
In his later years, Wetzel was unable to successfully negotiate with Washington's NFL football team to give the Blackfeet Tribe the rights to the team's former Blackfeet chief logo after the team stopped using it in 2016 over concerns it was offensive to Native Americans. The team officially retired it in 2020.
In 1971 Wetzel's father, Walter "Blackie" Wetzel, who was president of the National Congress of American Indians, had suggested the team replace an "R" on its helmets with an image of a "real Indian" and shared some options. The team started using the chief logo in 1972.
The effort to get the rights to the logo was keeping him alive despite his physical limitations, Wetzel told 406mtsports.com in November 2021.
"This lit a spark for me," he said. "Once you light that spark you get your heart going places."
A funeral service will be held on March 18 in Browning, Wetzel Jr. said.
Recent Headlines
---