Service provides childcare for Flathead Valley visitors and residents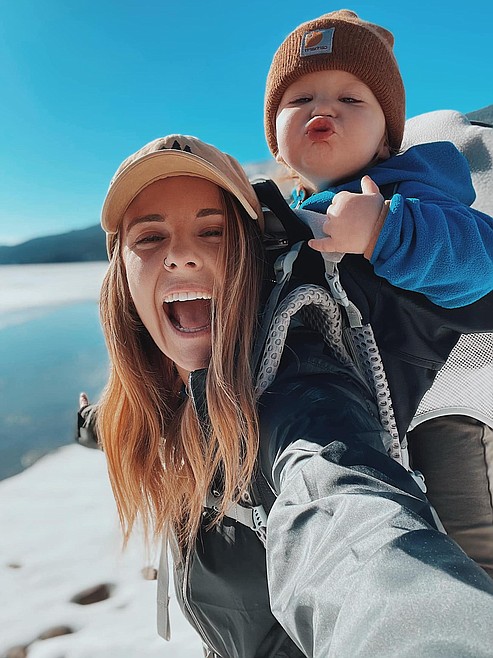 Rachel Jessup, founder of Field to Forest childcare, hikes with Eddie Righetti at Whitefish Lake. (Courtesy photo)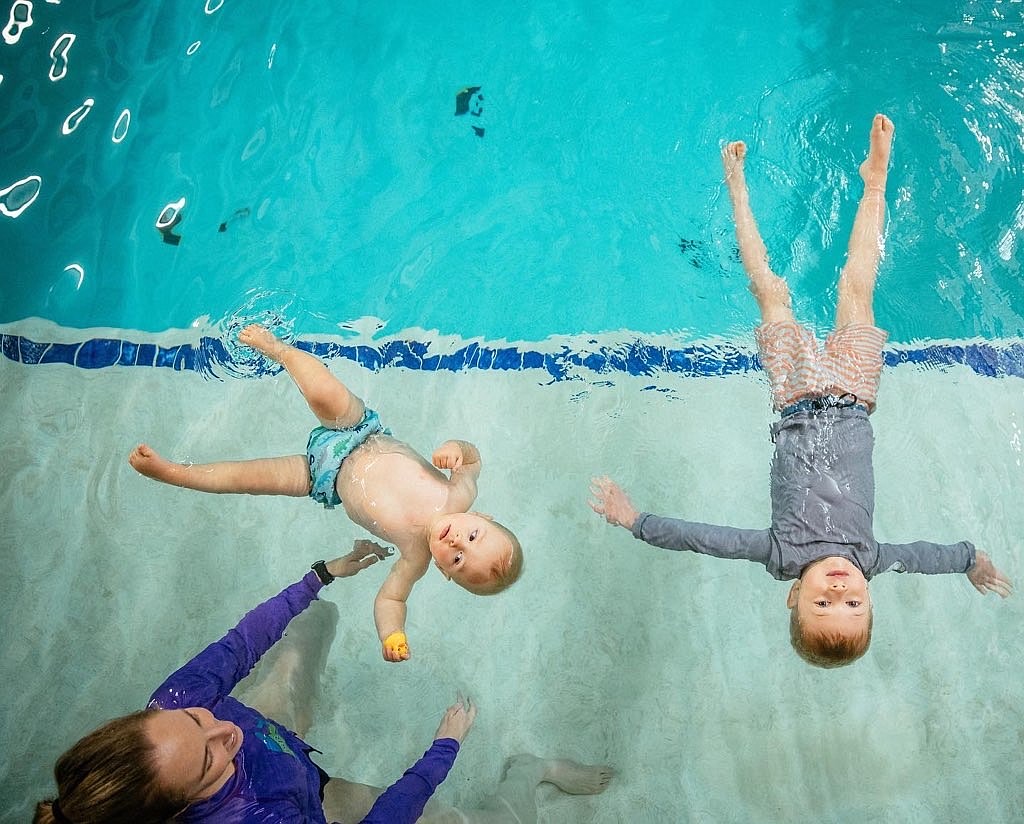 Rachel Jessup, founder of Field to Forest childcare and Glacier ISR swim program, works with students and brothers, Ledger and Magnus Ray practicing their safety floats. (Courtesy photo)
Previous
Next
by
SUMMER ZALESKY Daily Inter Lake
|
March 12, 2023 12:00 AM
After graduating college with a psychology degree, Rachel Jessup dreamed of traveling the world.
Her first stop? Glacier National Park. But when her internship in East Glacier was over, Jessup couldn't bring herself to leave.
"I got an internship in East Glacier with Pursuit on their people and culture team. It was just supposed to be for the summer, but I loved it and like a lot of transplants, I just couldn't go back," said Jessup.
Seeking a way to keep herself in the beauty of Northwest Montana, Jessup used her many years of childcare experience to land babysitting and nannying jobs. When Jessup realized that most of her clients through an online website were vacationers to the Flathead, Jessup decided to start her own niche childcare business, Field to Forest.
"I noticed that there was this trend of families looking for childcare who were mostly visitors coming from all over the country to hike in the summer," Jessup said. "I ended up connecting with a vacationing family and they were big business people and they inspired me to take the next step."
Jessup started Field to Forest to provide childcare services for those visiting Glacier National Park, skiers and snowboarders, wedding attendees, and locals going on occasional date nights by offering services to families at their vacation rental or home.
Field to Forest is a licensed and insured professional babysitting service.
With strong ties to Glacier Park thanks to her internship, Jessup used her network to branch out and grow her business.
"When I made that connection at Glacier Park Lodge, it just blew up, and all of a sudden my schedule was full," said Jessup. "I had a friend that also had a really strong background in child care and had all of her certifications and all those things and she was like 'Why don't I help you?'"
That beginning connection led to a standard of personal connection with each employee who comes to work for the business.
A wearer of many hats, Jessup is also in the Montana National Guard and is a certified provider of self-rescue survival swimming lessons for children 6 months to 6 years with the Infant Swimming Resource program.
"The first family that I nannied for here expressed how crazy it is that in a place with so many young families and so much water, there are no safety or rescue programs," said Jessup. "That conversation stuck and during one of the shoulder seasons, I thought I've to go get trained for this."
Jessup noted that her other business, Glacier ISR, contrasts conventional swim lessons by focusing on water safety and problem solving.
According to the U.S. Centers for Disease Control and Prevention drowning is the No. 1 cause of accidental death for children between the ages of 1 and 4.
The lessons are 10 minutes long five days per week for a period of six weeks or until the child masters the skills.
"What takes other swim lessons months or years, we see happen in a six week period due to the repetition, the consistency, and the opportunity to get familiar with their surroundings and with the instructor," she said. "We are teaching kids how to have a love for the water, how to respect it, and how to be safe in it."
To learn more about Jessup's childcare service Field to Forest, visit her website at field2forest.durable.co or her Facebook page at Field to Forest LLC.
To learn more about the Infant Swimming Resource program, visit montanainfantswim.com or email Jessup directly at rachel.jessup@infantswim.com.
Reporter Summer Zalesky may be reached at szalesky@dailyinterlake.com.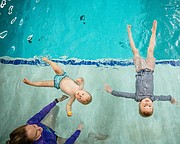 Recent Headlines
---