Accused killer's accomplice: Victim never posed a threat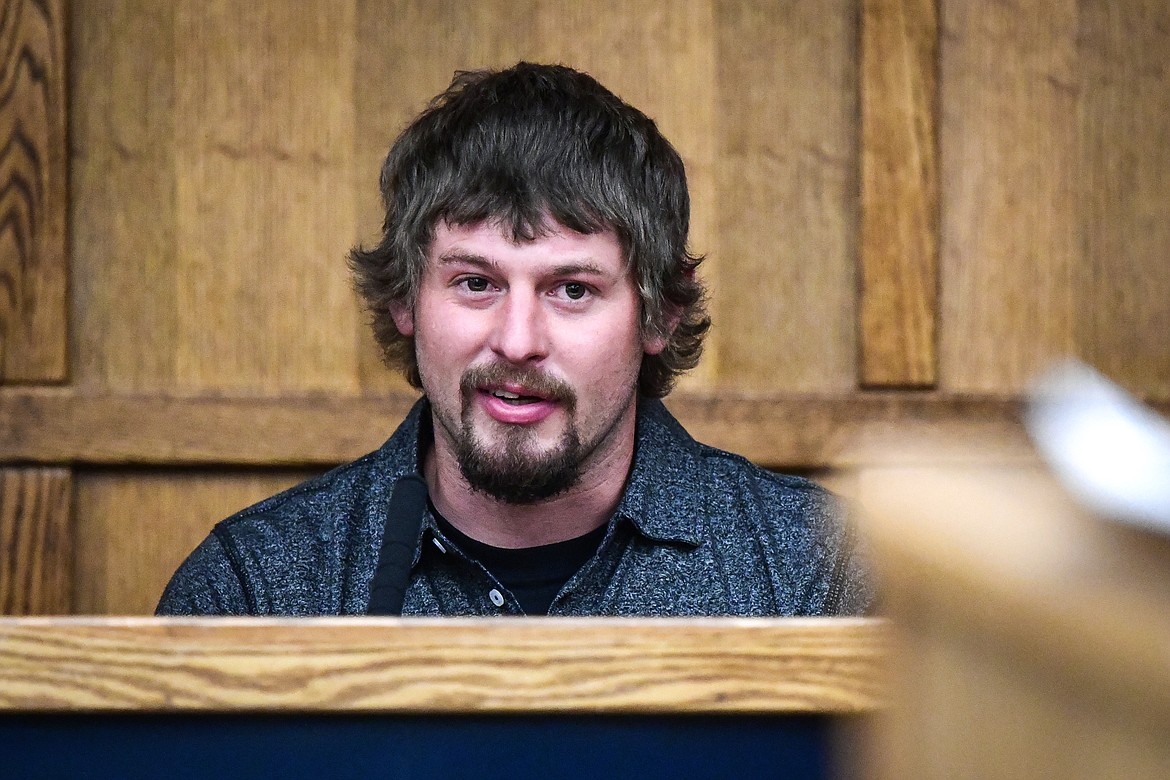 Jerum Auclaire testifies during Zackary Matthew Maas' deliberate homicide trial in Flathead County District Court on Tuesday, March 14. (Casey Kreider/Daily Inter Lake)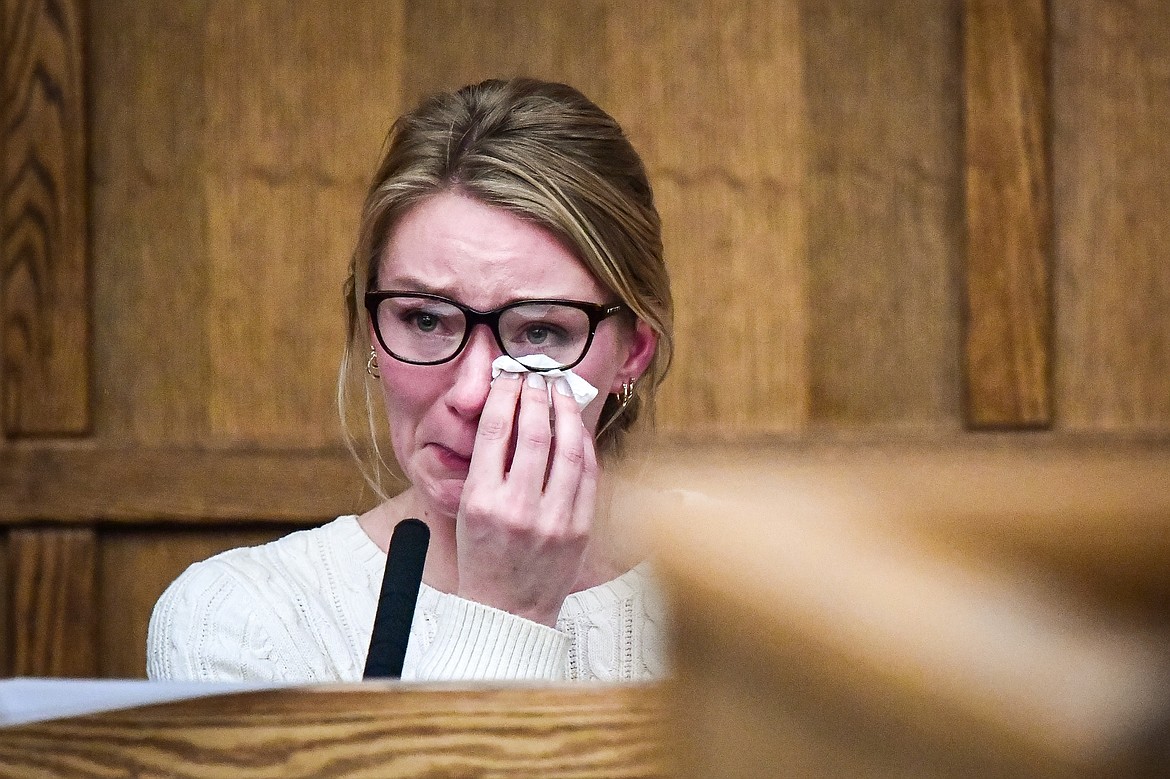 Anna Kirchner, fiance of Zackary Matthew Maas, testifies at Maas' deliberate homicide trial in Flathead County District Court on Tuesday, March 14. (Casey Kreider/Daily Inter Lake)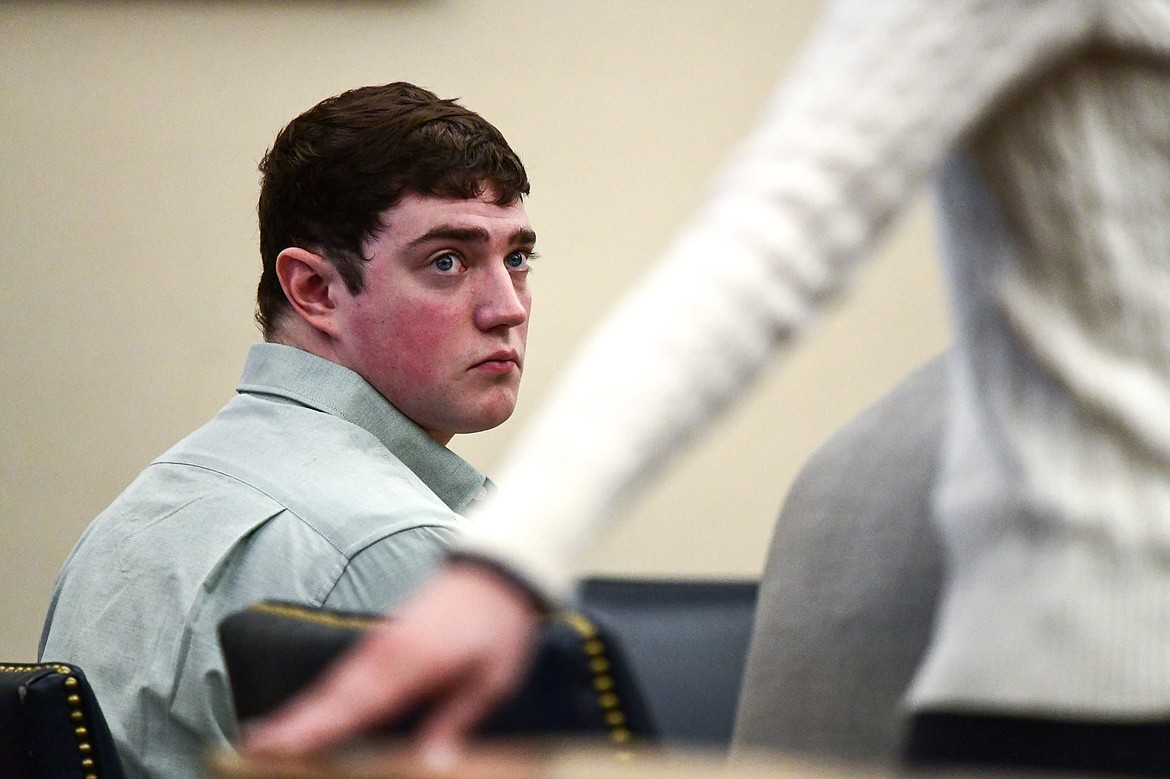 Zackary Matthew Maas watches as his fiance Anna Kirchner takes the stand during his deliberate homicide trial in Flathead County District Court on Tuesday, March 14. (Casey Kreider/Daily Inter Lake)
Previous
Next
by
DERRICK PERKINS
Daily Inter Lake
|
March 15, 2023 12:05 AM
Jerum Auclaire, the only other witness to last year's shooting of Gabriel Wagoner, testified Tuesday that he did not feel threatened in the moments leading up to the gunshot that eventually claimed Wagoner's life.
The 28-year-old's appearance at the witness stand capped off the second day of Zackary Matthew Maas' deliberate homicide trial in Flathead County District Court. His testimony went to the heart of the differing versions of events that occurred near downtown Kalispell in the early morning hours of March 13 set forward by prosecutors and defense attorney Stephen Nardi.
Auclaire told jurors that he had just made up with Maas after a falling out — the two were friends going back to their days at Flathead High School — when the two headed to Wagoner's 700 block First Avenue West home to confront him. Auclaire testified to following his friend into the basement apartment unimpeded, hearing the sound of a gun cocking and approaching Wagoner's bedroom to see Maas, 26, pointing a gun at Wagoner.
When Wagoner started toward Maas, Auclaire recalled grabbing and restraining him. That's when Maas struck Wagoner, he said.
Under questioning from Deputy County Attorney Ashley Frechette, Auclaire recalled Maas accusing Wagoner — at gunpoint — of helping steal items from his father's garage. He demanded Wagoner take them to meet another individual involved in the break-in, Auclaire said.
The three headed back up the stairs with himself well in advance, he said.
"All I remember, I was told we were going to [this other person's] house and I took off because I didn't want to be down there anymore," Auclaire said.
He testified that he turned back and saw Wagoner following him, carrying a baseball bat. Despite the wooden bat, which jurors viewed earlier in the day, Auclaire said he felt no threat coming from Wagoner. Then came a noise, he said.
"I look back behind me and I see [Wagoner] and then boom," Auclaire said. "And I took off running."
Prosecutors argue that Maas shot Wagoner after roughing him up, the culmination of months of threats the 26-year-old Columbia Falls resident made against his one-time stepfather. Frechette, who is prosecuting the case alongside County Attorney Travis Ahner, referenced those threats in her opening statement on the first day of the trial, which coincided with the shooting's anniversary.
Taken to Logan Health Medical Center, Wagoner was flown to Harborview Medical Center in Seattle, where he succumbed to complications from the wound about a month later, according to medical experts. During the intervening struggle to stay alive, Wagoner repeatedly named Maas as his attacker, to responding police officers and sheriff's deputies the night of the shooting and later to his brothers while he fought to recover in Seattle.
Nardi, though, has painted Wagoner as an unreliable narrator, changing the details of his story with each retelling, and one with a violent streak. Though the defense has yet to present its case, Nardi told jurors in his opening remarks that Maas saw Wagoner raise the bat to strike at Auclaire from behind. The 26-year-old shot Wagoner in the back to prevent harm falling on his friend, he said on Monday.
While Auclaire initially skirted the question of whether Wagoner had a bat, he eventually confirmed statements he made to detectives investigating the shooting.
"You told detectives that when you saw [Wagoner] had the bat, you did not feel threatened?" asked Frechette.
"I did not," replied Auclaire, who faces a felony charge of accountability to assault with a weapon for his alleged role in the shooting.
THROUGHOUT THE day's testimony, which featured medical officials, first responders and eventually Wagoner's brothers as well as Maas' fiancee and Auclaire's girlfriend, Nardi repeatedly pointed out that none could speak to what happened in Wagoner's home.
Early on, Nardi conceded that Maas shot Wagoner and did so from behind, as Wagoner headed up the steps. But in Nardi's telling, Wagoner grabbed the bat and followed Auclaire, signaling his intent to strike first.
Nardi also has sought to refute the prosecution's assertion, referenced in charging documents filed in district court, that Maas beat Wagoner prior to the shooting. Under cross examination, multiple first responders, including responding law enforcement and one of the firefighter paramedics tasked with treating Wagoner, acknowledged they found no injuries to Wagoner's head as they treated his gunshot wound.
Brought in to testify on Wagoner's autopsy, Dr. Richard Harruff also reported finding no signs of other wounds on the dead man. He allowed, though, that other injuries might have healed prior to Wagoner's death, if they were sufficiently minor.
Nardi also asked the testifying first responders whether they heard Wagoner assert that he had run his attackers off with a baseball bat while they cared for his injuries. Both Sgt. Andrew Haag of the Kalispell Police Department and Jonathan Knuffke of Kalispell Emergency Medical Services testified under cross examination to hearing Wagoner make that claim.
"We heard about the bat story and he was stating who shot him in the back," Knuffke said of Wagoner's conversation heading toward the emergency room.
Nardi likely will have his opportunity to question Auclaire when the trial, which is being presided over by Judge Dan Wilson, resumes at 9 a.m. Wednesday. Prosecutors paused their questioning of Auclaire on Tuesday as the business day came to a close.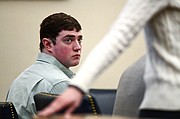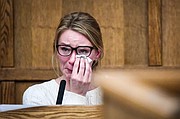 Recent Headlines
---