Talk looks at legacy of Hungry Horse Dam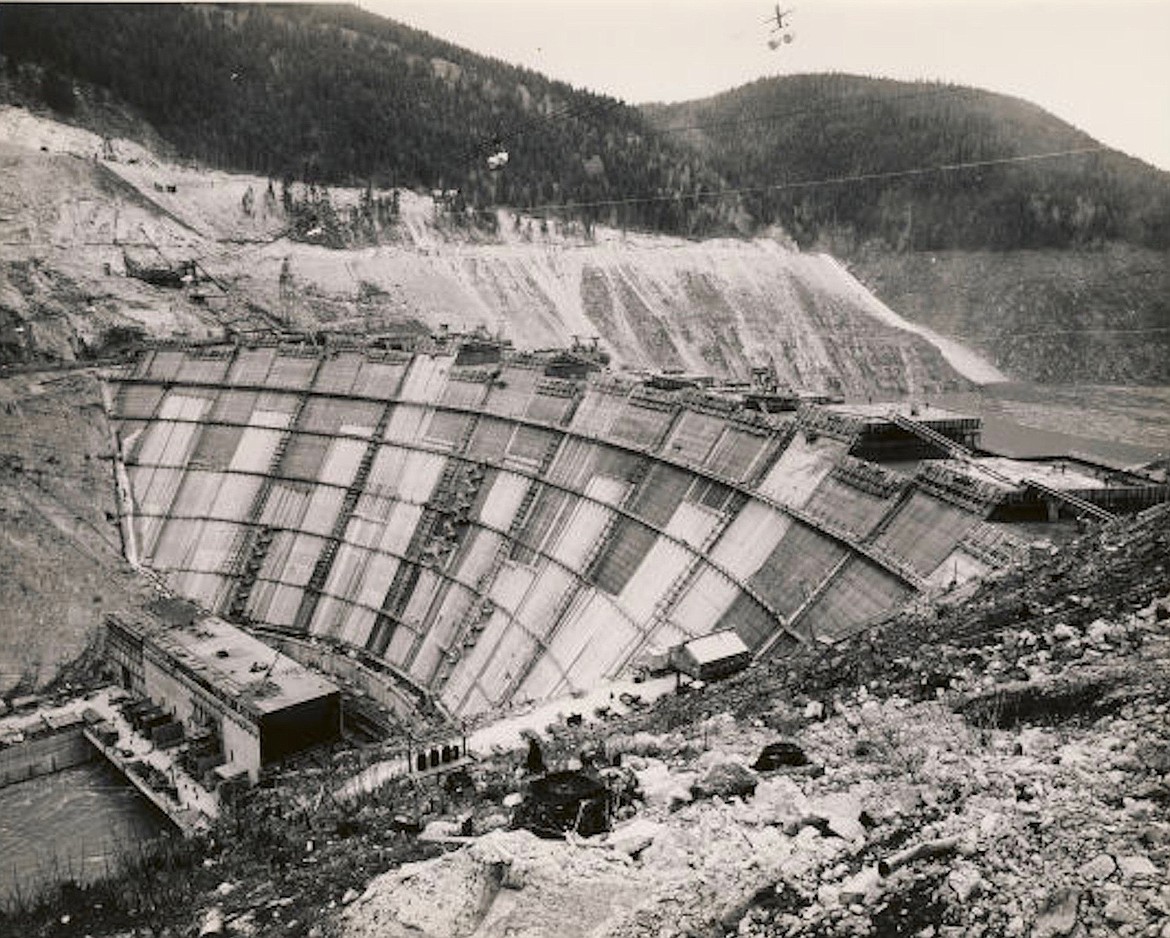 The view of the downstream face of the Hungry Horse Dam looking toward the north abutment. (Courtesy photo)
|
March 17, 2023 12:00 AM
The Northwest Montana Posse of Westerners, a local historical group, presents "From Tex and Jerry to Modernization: The Legacy of Hungry Horse Dam" on March 20.
The talk is at the Red Lion, 20 North Main, Kalispell.
This year marks the 70th anniversary of the completion of the Hungry Horse Project by the Bureau of Reclamation. Built originally for flood control and power generation, the Hungry Horse Dam and Powerplant is a fixture in both the landscape and the memory of the Flathead Valley.
To celebrate the anniversary, Bureau of Reclamation Historian, M'lissa Morgan, will take the audience back to milestones reached during the construction, the people whose grit and ingenuity made it happen, and how the dam and powerplant continues to endure the test of time.
Morgan has been with the Bureau of Reclamation at the Hungry Horse field office for almost three years, first as a reclamation guide and now as the historian. She has a varied background of heritage work, including archives, museums, archaeology, and National Parks. She received a bachelor's in history from Colorado State University-Pueblo in Colorado and a master's in Historical Archaeology from the University of Leicester in England. In her spare time, she can often be found with a book in her hand and a cat on her lap or hiking around the valley with her family.
Meet and greet and book signings take place at 5:15 p.m. The presentation begins at 7 p.m.
Recent Headlines
---