Aleatha Wells, 87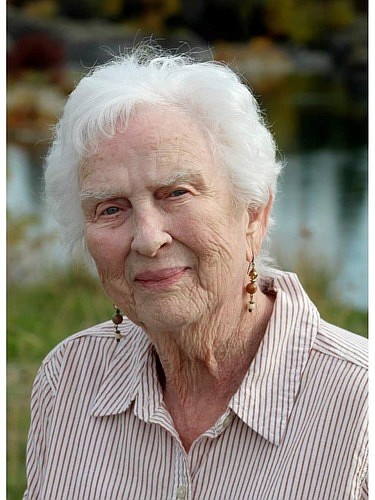 |
March 19, 2023 12:00 AM
Longtime resident of Flathead Valley Aleatha Wells, 87, was carried home by angels on March 10, 2023.
Aleatha was born to Louie and Vaida Richardson on Dec. 24, 1935.
She went to school in Bigfork. She lived there with her father. And met the love of her life John Wells. They married and moved to Kalispell where they raised their two children Donald and Vaida.
Aleatha was a bowler for many years. She was a member of Bethel Baptist Church and Southern Baptist Church. She was involved choirs. She loved her flowers, her grandkids called her grandma flowers.
Aleatha is preceded in death by her father Louie and mother Vaida Richardson. Her brother Leslie Richardson and her husband John Wells.
Aleatha is survived by her son Donald (Nina) Wells of Spirit Lake, Idaho. Her daughter Vaida (Jim) Clark of Rathdrum Idaho.
Granddaughter Cassandra (Gary) Sherrill, Spokane, Wash., Rene (Brandon) Creed Spirit Lake, ID Grandson Travis (Shannon) Fuller, Chad (Jessica) Potter of Spokane Valley, Wash. Geoffrey (Crystal) Wells of Colorado Springs, Colo.
Great-granddaughters Alexis Sherrill, Katelynn Fuller, Natalie and Corra Potter Spokane, Wash. Faith Benedic of Florence, Kentucky, great-grandsons Johnathan Sherrill, Spokane, Wash. Blake and Luke Wells of Colorado Springs, Colo., Jurell and Kalel Creed Spirit Lake, Idaho. And several nieces and nephews.
There will be a graveside service later this summer at the Lone Pine Cemetery in Bigfork.
In lieu of flowers please send a donation to your local Hospice House.
Recent Headlines
---