Mark Leslie Gronley, 64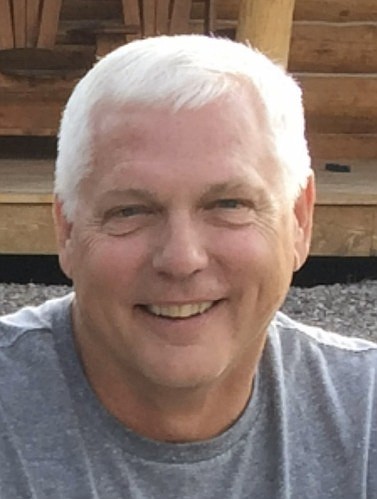 |
March 19, 2023 12:00 AM
Mark Gronley joined his parents, Stan and Barbara Gronley in heaven on March 6, 2023. Mark was born on May 24, 1958, in Ballard, Washington. The Gronley family was originally from Montana and returned to the state in 1967.
Mark enjoyed fishing and hunting gophers every day on his grandparents land with his dog, Peppy. When Mark was only 12 years old, he shot his first bull elk in the Swan, and his picture and story of the hunt made the newspaper. He spent his teenage years running around Montana with his best friends Doug Pelton and Carl "Toad" Phillips. Mark was especially close to his mom, Barbara.
Mark married Kim Smith on July 21, 1979, and was married to her for 27 years. The two of them had four children together. Mark lived every day to its fullest, always with a smile on his face. He was a genuinely kind and enjoyable person to be around. Mark loved taking his family camping at Spotted Bear, and Tally and Bitterroot Lakes. He patiently helped his four children untangle fishing poles. Mark joined his kids on their ski trips throughout high school.
Mark married Ronette Haegele in 2014 in Las Vegas, and spent a great part of their years together, "out west;" four-wheeling, hunting, fishing, and spending time with family. They had an adventurous life together; they spent their time traveling, hiking, taking a cruise, and they particularly loved their frequent trips back to Vegas.
Mark was an avid fisherman, hunter, and golfer. Mark could be found with his group of friends called the "fearsome foursome," golfing at Buffalo Hills Golf Course. He got the hole-in-one at the Grizzly Classic at Eagle Bend in 2020. Mark enjoyed his trips to Alaska, hunting and catching salmon and halibut. Mark had a great joy for life and having fun with his friends and family.
Mark loved to tell the story of the day he went hunting by himself in Eastern Montana, when he sat down to eat a candy bar and ended up shooting an elk. Mark hiked back the 2 miles to his truck, only to realize that he had dropped his truck keys where he got his candy out and had to hike the 2 miles back to retrieve his keys.
Mark worked for Northwestern Energy in Kalispell for 36 years, starting as a meter reader right out of school, and retiring as the district manager. Mark was actively involved in the community, serving on the Smith Valley School Board, the Kalispell Chamber of Commerce Board of Directors, and was a member of the Rotary breakfast club for over 10 years.
Mark was tough until the end, from surviving being shot in the arm as a young adult, and then, courageously facing his pancreatic cancer diagnosis in February 2023. He was able to spend his final days surrounded by his wife and children at his home.
Mark is survived by his wife, Ronette Gronley; his children, Kyle (Cadence) Gronley of Alaska, David Gronley of Kalispell, Alex (Matt) Neill of Whitefish, Angela Gronley of Kalispell; his siblings, Kristi (Brian) Carroll of Marion, Jodi (Lisa) Mott of Helena; his stepchildren, Heather (Andy) Fors and their children Carl and Meg of Polson, Nicklaus Haegele of Kalispell; his grandchildren, Ziggy, Sophia, Madison, Juniper, Alden, and Mila; and numerous nieces, nephews, cousins, and aunts and uncles.
He will be missed and loved, always.
Mark loved the Lord's Prayer; Matthew 6:9-13.
Condolences may be sent to P.O. Box 9215, Kalispell, MT 59904. A celebration of life will be held this summer. His memorial may be found at Glacier Memorial Gardens in Kalispell.
Recent Headlines
---