Michael Bridges, 61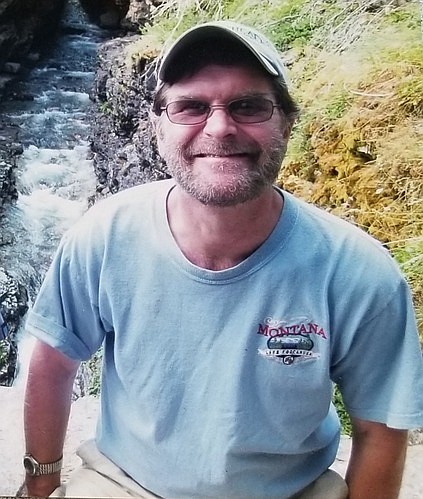 |
March 19, 2023 12:00 AM
Michael Lee Bridges climbed his final mountain on March 2, 2023 at Brendan House in Kalispell. The sun broke through the clouds as the eagles and geese soared above.
Bridges, 61, was born June 30, 1961 to Lee and Sharon Bridges in San Jose, California. He lived in Wayan, Bear Lake, and Pocatello, Idaho. He graduated from Pocatello High School in 1979. In school, he wrestled, ran track and cross country. He went on to attend Idaho State University. After that, as a young man, he moved to Thompson Falls, Montana to live closer to his family and he worked in a sawmill. He settled in Kalispell over 30 years ago. He worked at a sawmill and then worked at Walmart where he was known and loved for being "Walmart Michael".
Michael loved the outdoors! Whether it be hunting with his Dad, fishing with family and friends, camping, hiking, rafting, boating, kayaking, picnicking, and taking drives through the woods. He loved exploring the outdoors. He was a third-generation record holder in the Boone and Crockett Club.
Michael was an incredible son. He loved his mother dearly and would have done anything in the world for her. He talked to his Mom every day, saying the rosary with her and attending St. Matthew's Catholic Church. They could often be found playing a game of cards, Farkle or Aggravation. In the summer they could be seen walking the River Walk in Eureka or along the shores of Lake Koocanusa.
Michael was an amazing Brother. He loved visiting with his sisters. He was always offering to help whoever he could whenever he could. He loved spending time with all his sisters and their families. When asked who his favorite sister was — he would always reply — "I love all my sisters!"
Michael was a fantastic Uncle. He was always ready to help, listen, talk, play a game or watch football — especially the Broncos and Seahawks. He often talked of watching the Cowboys with his Dad. Michael loved football and he loved the University of Montana Grizzlies and was planning on attending his first football game this coming fall in a seat that was reserved just for him. He was proud of his nieces and nephews — attending all the events that he could!
Michael had a joy for life. He was a genuine and compassionate person. He was a storyteller and enjoyed learning new things. He was a songwriter — a "Rock Star" to some. He enjoyed music from country to rock. For several years, he was an advocate for the disabled — helping with the Special Olympics and playing wheelchair basketball.
Michael had a smile that made everyone feel welcome and loved. He was a hero to many — courageous, brave, caring and loving. He was a gentleman and a scholar. He was always ready with a hug and touched many people's lives. His legacy is the memories of him that will stay with us all forever.
Rest in peace Michael! We love you! We are blessed by having you in our lives!
Remember — Keep your eye on the Mountain!
Michael was preceded in death by his father, Alvin Leon "Lee" Bridges, grandparents Leona and Mervin "Bud" Tollefson and Charlie and Beadie Bridges and Uncles Wayne Tollefson and Tommy Bridges and Aunt Bonnie Laird.
Michael is survived by his mother, Sharon Tollefson Bridges of Rexford, Montana.
Sisters Jodi (Mike) King, Lisa Gerega, Lauri (Charles) Chambers, Gina (Frank) Clarke Jr., and Michelle (Allen) Ream.
Nephews and nieces Gage King, Amber (Phil) Little, Amanda King, Andrea (TJ) Brown, Jacob (Katrina) Emrich, Ruth (Dan) Stewart, Benjamin Emrich, Hannah Hawkins, Daniel (Ashley) Emrich, Nathaniel Gerega, Joshua (Pamela) Gerega, Jaycie Chambers, Luara Belle Chambers, Rick Clarke, Jake (Amanda) Clarke, Brian Ream, Jessica (Michael) Ream, and Nicolas Ream.
Great-nieces and great-nephews Mackenzie and Kylie King; Kenneth, Garret, Colton, and Michael Little; Owen, Norelle, and Meagan King-Kaaihue; Tyler, Susan, Cory, Hailey, Travis, Branden, Ryan, Adalyn, and Hayden Brown; Avery, Adley, and Alivia Emrich; Sophia and Tristan Stewart; Braxton Emrich; Roslyn Hawkins; Kiera, Kyler, Kalisey, Kessandria, and Karter Emrich; Evan, Amelia, Ellie, Lainee, and Brooks Clarke; Liam and Gwendolyn Clarke; and Erika Burtchett.
Aunts and uncles Mark (Mary) Tollefson, Jennie (Mike) MacDonald, Eric Lunow, and Bernice Kastelic. And numerous other family members and friends.
A memorial service will be held at Johnson-Gloschat Funeral Home in Kalispell at 1 p.m. on March 24, 2023. A viewing will be held prior to the service from noon - 1 p.m.
Flowers are being coordinated through Woodland Floral of Kalispell.
In lieu of flowers, one may donate to Parkinson's Research.
Arrangements are in the care of Johnson-Gloschat Funeral Home.
Recent Headlines
---