Sherry Frost, 93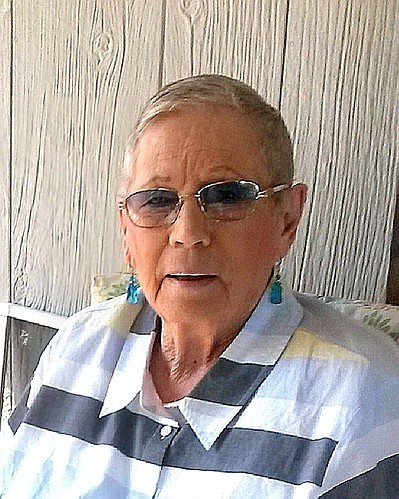 |
March 19, 2023 12:00 AM
Sherry Dean Frost, 93, passed away due to natural causes on Tuesday, March 14, 2023 at Brendan House in Kalispell.
Sherry was born Dec. 7, 1929 in Eureka, to Ray and Ann (Crowley) Eberth. She grew up in Eureka and graduated from Lincoln County High School in 1948. After graduating from high school, she married Frank Frost of Eureka on June 3, 1948. They raised their family of four children in Eureka.
In 1977, Sherry and Frank moved to Kalispell. Sherry worked in the laundry department at Kalispell Regional Hospital for 10 years. Besides her job at KRH, Sherry loved being a homemaker, attending to her yard, reading and taking care of her dogs.
She is preceded in death by her parents, her husband Frank, sister Gloria Westgaard Davis, and brother Ray (Bub) Eberth.
She is survived by her children: Ann Klimas, Havre, Montana; Steve (Rayleen) Frost, Fairfield, Montana; Angie Toner, Kalispell, and Karen (Paul) Klug, Kalispell; 10 grandchildren, and eight great-grandchildren. She is also survived by two sisters-in-law: Mary Ellen (Frost) Handford, Kalispell, and Julie (Shaw) Eberth, Richland, Washington, and many nieces and nephews.
Cremation has taken place. Funeral Services will be held at St. Matthews Catholic Church on Thursday, March 23, 2023, at noon. A reception to follow at the church. Burial of ashes will be at a later date at the Tobacco Valley Cemetery in Eureka.
Memorial donations can be made to Brendan House in Kalispell, who took such great care of our mother; or to the donors choosing.
Johnson-Gloschat Funeral Home has been entrusted with arrangements.
Recent Headlines
---