Donna L. Carie, 86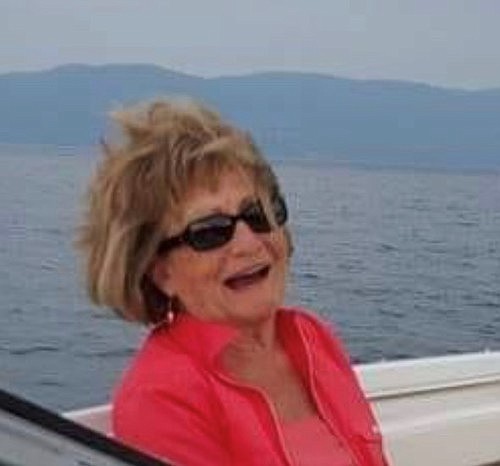 |
March 26, 2023 12:00 AM
Donna Carie was born in Coeur d'Alene Idaho on Oct. 7, 1936, to Floyd and Mae Christopher. The family moved to Kalispell in 1947. Donna graduated from Flathead High School in 1954 and married Donald Carie in September 1955. She spent 50 years working in the insurance business. During her years in insurance, she earned the CPCU, CPIW and AIM insurance designations. She retired from the Service Office of Montana in 2003.
In Montana, She served on the Business Advisory Board of Flathead Valley Community College and on the board of directors, including chairman of the board of Immanuel Lutheran home. Donna was a charter member of the Friendship Club and active up to her death on March 23, 2023. These members were lifelong friends along with many long-time neighbors.

She was a member and 30-year Sunday School teacher at Bethlehem Lutheran Church. In 1990, after moving to Flathead Lake she transferred her membership to Eidsvold Lutheran Church and attended Christ the Lord Lutheran in Carefree, Arizona.

After retiring, she divided her between Montana and Arizona. In Arizona, Donna was active in the Desert Foothills Ladies Club, serving on the philanthropic committee and working at the Kiwanis Flea Market.
She enjoyed playing bridge, but her most enjoyment came from spending time with her grandchildren as they enjoyed the lake in Montana and pool in Arizona. She was the designated driving teacher thoroughly enjoying every moment. With her love of flowers, she taught them all how to "deadhead" and water. They took turns driving her between Montana and Arizona.
She was preceded in death by her husband, mother, father, sister and niece.
Donna is survived by her children Dana (Dan), Douglas and Debbie (Jeff); her grandchildren Carly (Ben), Caty, Leland (Morghan), Rainy, Nicholai (Ava), Creath (Kealy), Remington (Kate), Eli (Holly) and Ethan; five great-grandchildren; her nephews Scott (Jenn) and Kent (Juliana); niece Linda; and their children, Chad, Meghan, Joshua, Kassie, Melody and Brady.
There will be a visitation held for Donna from 2 to 5 p.m. Wednesday, March 29, 2023, at Johnson-Gloschat Funeral Home with services to be held Thursday, March 30, 2023, at 11 a.m. at Bethlehem Lutheran Church in Kalispell, burial to follow services at Conrad Memorial Cemetery.
Recent Headlines
---