Kalispell man honored after organ donations save four people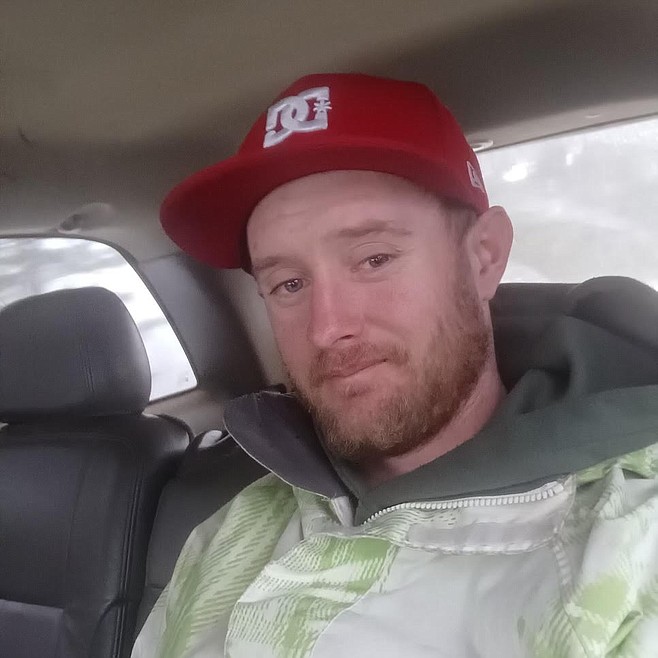 Jacob Clayton, 27, of Kalispell saved four people after his death when his family decided to donate his organs. (Photo provided)
by
TAYLOR INMAN
Daily Inter Lake
|
May 10, 2023 12:00 AM
Jacob Clayton was one of 39 Montana organ donors honored by the Governor's Office of Community Service in April. His donations went on to save the lives of four people.
Clayton's family decided to donate his organs after he died just days before his 28th birthday.
Shauna Smith, Clayton's mother, said he made the move to the Flathead Valley after living with family in Butte. He loved mountain biking and was a "jack of all trades." Always zipping through bike courses, she and other family members believe that if their thrill seeker could have pursued it further, he could have made a career out of biking.
More than anything, she remembers her son as a kind soul who was always willing to help others.
"He definitely was a person that would stop everything and give everybody else a hand. He was a really good, true helper," Smith said.
In line with his helping spirit, his family made the decision to donate his organs. Smith said because he died of a fentanyl overdose they didn't think he would be able to donate his organs.
"We talked to the doctors and they said 'Absolutely, he's got great kidneys and a great liver' and his heart was in good condition. After we heard that from the doctors we were like, 'Let's give him to somebody that he can actually help out,'" Smith said.
She wants others in similar situations to not rule out organ donation without asking their doctor first.
It's something families should have discussions about, Smith said, as it could go on to make a huge difference in someone's life.
"We put it on our driver's license and don't really even think about it. Then when it comes time to donate, families need to donate if things work out and help other people," Smith said.
Clayton's kidneys, liver and heart went to four people — his kidney and liver were given to a 48-year-old and 67-year-old and his heart went to a small school child. The family doesn't know the identity of the fourth recipient.
Members of Clayton's family joined Gov. Greg Gianforte in Helena for a ceremony on April 28 where they and families of other organ donors received a Gift of Life Award signed by the governor, acknowledging the life-saving gifts of their loved ones.
Though it doesn't heal the grief, Smith said the decision to donate her son's organs to help others was made in honor of his life.
"The best decision we made for him was to help somebody because he was always a helpful person," Smith said.
There are more than 100,000 people on the organ transplant waiting list nationwide, while there are roughly 200 on the list in Montana, according to LifeCenter Northwest which is the federally-designated organ procurement organization serving Alaska, Montana, northern Idaho and Washington.
Anyone interested can register as an organ, eye and tissue donor at donatelifemt.org.
Reporter Taylor Inman can be reached at 406-758-4433 or by emailing tinman@dailyinterlake.com.
Recent Headlines
---