Self-taught pizza chef hones craft of perfect pies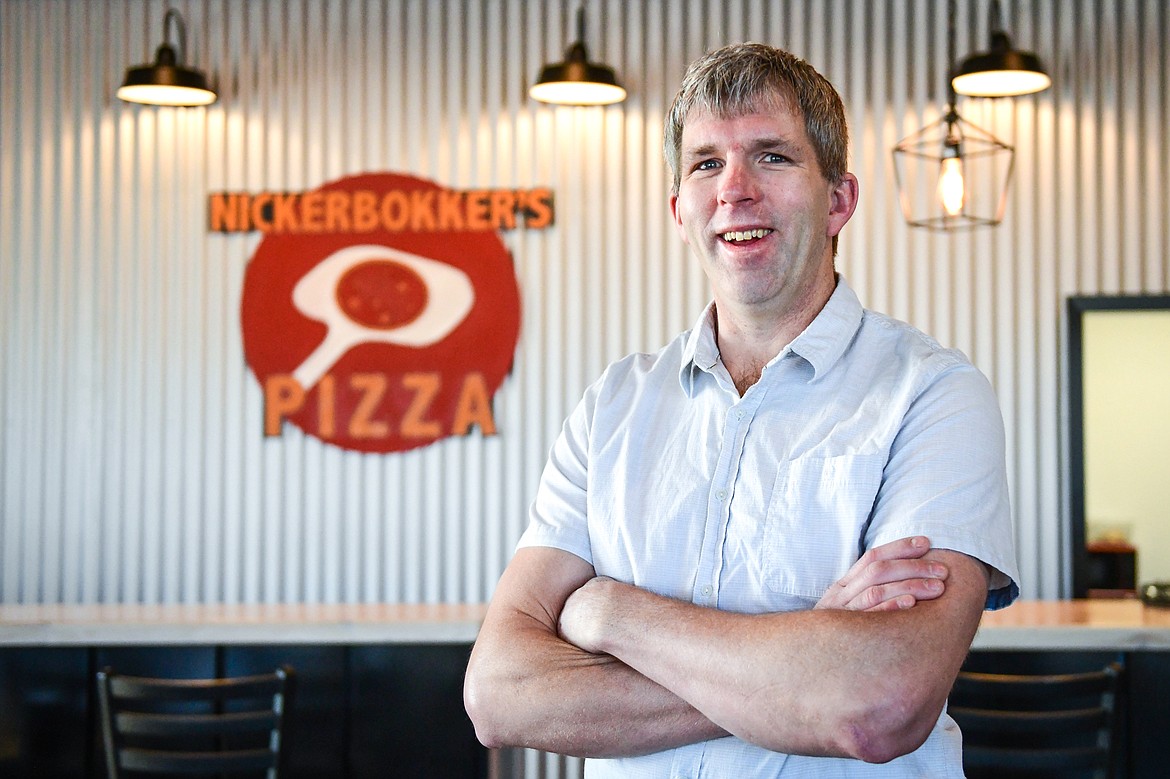 Owner Nick Erickson at Nickerbokker's Pizza, 157 Hutton Ranch Road Suite 107 in Kalispell on Wednesday, April 12. (Casey Kreider/Daily Inter Lake)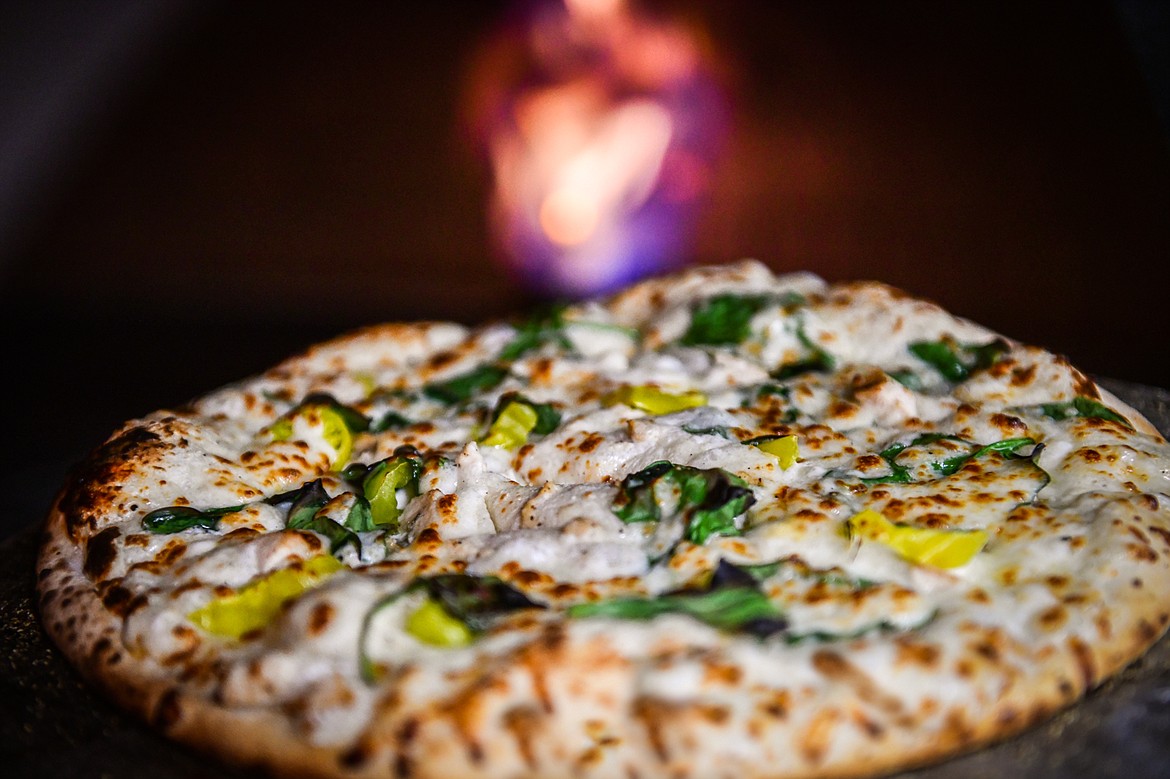 The Naked Chicken pizza at Nickerbokker's Pizza in Kalispell on Wednesday, April 12. (Casey Kreider/Daily Inter Lake)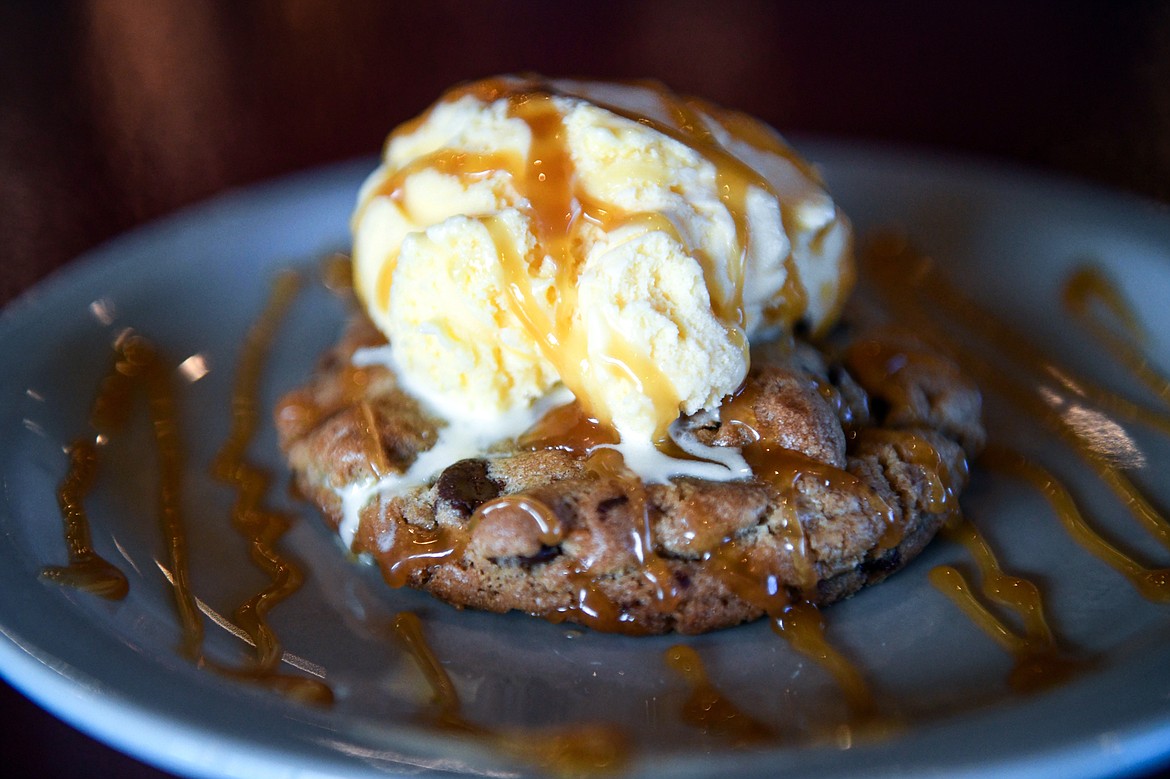 A homemade chocolate chip cookie with a scoop of ice cream at Nickerbokker's Pizza in Kalispell on Wednesday, April 12. (Casey Kreider/Daily Inter Lake)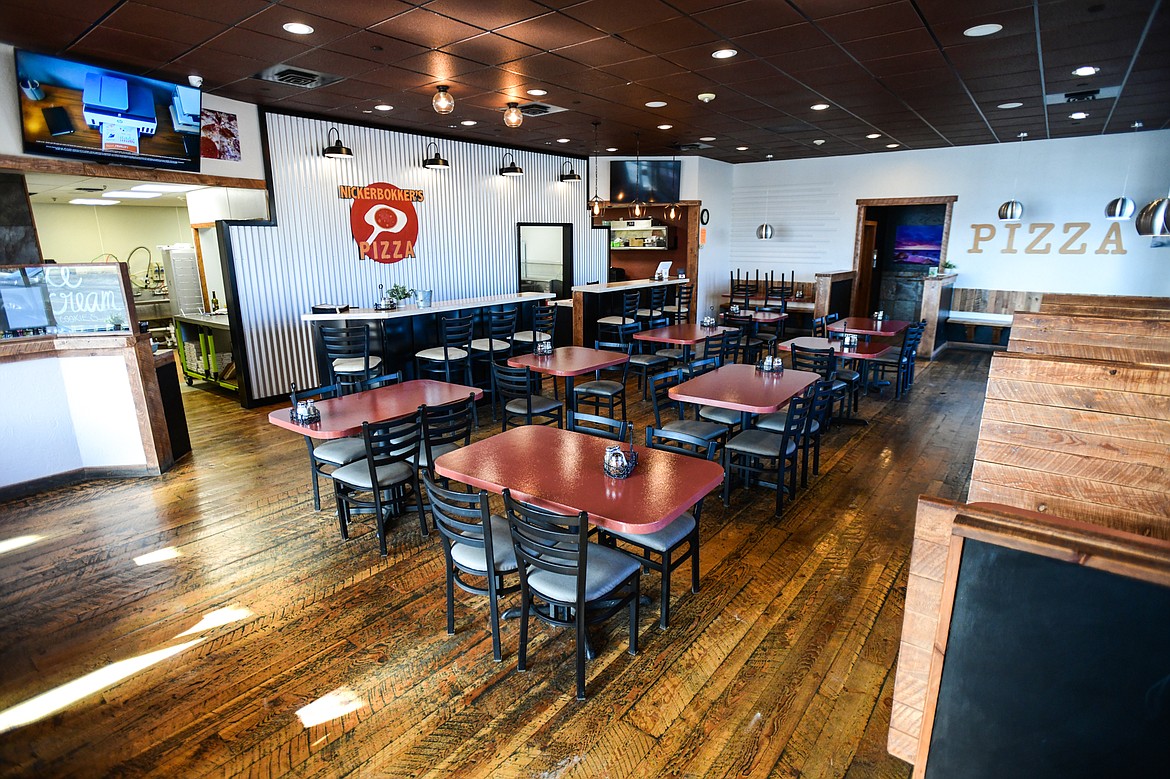 Nickerbokker's Pizza, 157 Hutton Ranch Road Suite 107 in Kalispell on Wednesday, April 12. (Casey Kreider/Daily Inter Lake)
Previous
Next
by
SUMMER ZALESKY Daily Inter Lake
|
May 10, 2023 12:00 AM
From a humble backyard operation to a storefront in Hutton Ranch Plaza, Nickerbokker's Pizza is making strides in the world of Flathead Valley eateries.
Nick Erickson, the owner and self-made pizza chef, said that upon opening the pizzeria, he had no previous restaurant experience.
"I worked in construction before this, but I love making pizzas," said Erickson, who first started making pizzas for his friends and family in his backyard brick oven in 2009.
"For the first six months, I struggled with the recipe and consistency. Figuring out the temperature was hard too," said Erickson. "I learned a lot from a bagel shop in New York about humidity and how it affects the dough. Even if there is high humidity on the day you make the dough, that can affect it. It was a lot of trial and error at first."
Now after 14 years of perfecting his craft, Erickson makes a number of combinations of thin crust pizzas. The pies are made in a brick oven creating a mild smoky flavor. The pre-cooked pizzas usually do one rotation in the oven which is about 140 seconds, according to Erickson.
"The key is the bottom of the pizza and the crust. The crust really has to look good. I'm not the only one back there so it's important that everybody has time working on the oven," said Erickson.
Erickson is intentional when it comes to crafting flavor combinations and there is a story behind every pizza's name. The Ritza and Lucky Boy, for example, are named after Erickson's wife and son.
"The Meat Pile is named after a friend," explained Erickson. "He always said, 'I just want a pizza with a big pile of meat on it.' With The Sucker Punch, we needed something spicy and that can throw a punch."
The restaurant also offers vegetarian and gluten-free pizzas with cauliflower and potato flour crusts. Pizza-loving customers can venture out and try the calzones, cheesy bread, or homemade chocolate chip cookies with a dollop of ice cream on top. No matter what customers order, Erickson said that his priority is to create an established base of people who love his pizza.
"We have people who know us and have been customers for the last year and a half and say our pizza is good. In fact, they say the flavor is better here for some reason," Erickson said with a laugh. "We didn't change the process though. We only had takeout [at the last location], so now the pizza is fresher. It comes right out of the oven and onto the table."
Apart from the menu, Erickson has abounding ideas on how to let the brand shine, from having a mobile unit to helping the community raise funds for charity.
"We are hoping the ambiance will grow with the brand. We're almost letting our customers create it for us," said Erickson.
Nickerbokker's Pizza is located at 157 Hutton Ranch Rd Suite 107 and is open Monday to Saturday from 11 a.m. to 8 p.m. To find out more information about Nickerbokker's Pizza, contact 406-253-9677 or visit nickerbokkers.com.
Reporter Summer Zalesky may be reached at szalesky@dailyinterlake.com.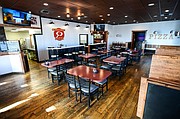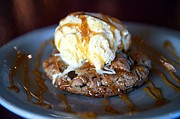 Recent Headlines
---