Library now offers board games, puzzles for checkout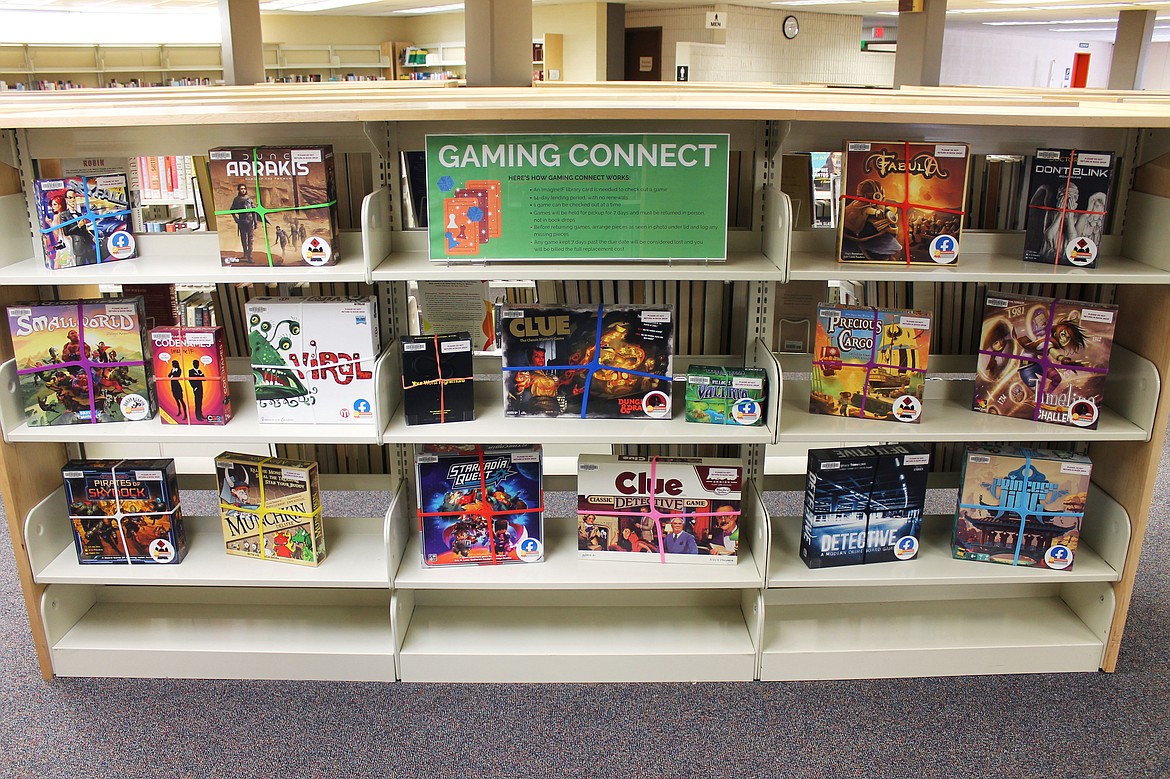 Gaming Connect shelf located on the second floor of ImagineIF Kalispell. (Courtesy photo)
ImagineIF Libraries has a new gaming collection for checkout at the Kalispell location.
The collection is called Gaming Connect: Tabletop Game and Hobby Lending. This new collection includes modern board, card, and puzzle games that focus on strategy, skills, and role-playing.
In addition to games, ImagineIF Kalispell also offers a Gaming Connect Reference Collection filled with books and accessories to expand knowledge and Role Playing Game worlds. Items can also be shipped to either the Bigfork or Columbia Falls ImagineIF locations for checkout.
The resources offered at ImagineIF Libraries are designed to inspire lifelong learning and enrich the lives of everyone in the community, according to the library. While the board games in ImagineIF's collection are fun, they also require the player to strategize, engage in storytelling, think creatively, and spend quality time with friends or family. Moreover, playing board games stimulates brain function by practicing problem-solving, decision-making, goal-setting and patience.
Find out more about Gaming Connect at: https://imagineiflibraries.org/services/gaming-connect/
Recent Headlines
---