Pam Jette, 81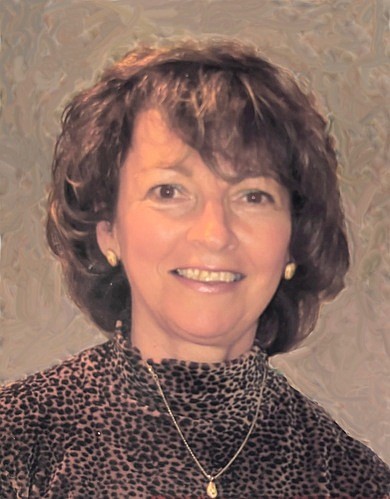 Pam Jette, affectionately known as PJ by her friends, passed away peacefully with her daughter by her side after a long fight with breast cancer on the morning of April 21, 2023.
Pam was born on Jan. 26, 1942 in Worcester, Massachusetts and reared in a suburb of Los Angeles along with her mom and dad and four siblings. Pam's early adulthood was sprinkled with adventure, working as a stewardess for Alaska Airlines and Flying Tigers Airline, where she flew on several missions to Vietnam with our service men and women. She remained fast and furious friends for close to 60 years with many of the women she worked with and loved them all dearly. While working for the airlines, Pam relocated to San Francisco for several years before moving to Spokane, Washington to start her work with Arabian horses.
Pam's love of dogs, cats and horses encouraged her move to Bigfork where she quickly became involved with volunteering at the Flathead County Animal Shelter and the Spay and Neuter Task Force. She loved attending Native American powwows and contributing to Native American causes. Pam lived in this area for 35 years and adored her many friendships, going to the Swan Valley, picking huckleberries and visiting the Bison Range and Hot Springs. Her generosity and relentless spirit (a kind way of saying stubbornness) kept her actively working even under extremely painful circumstances.
Pam's family would like to thank the countless number of people that she was fortunate to call friend. (You know who you are). In particular, a big heartfelt thank you to Cookie Davies, Diane Paulsen and Melinda Stivers for their loyal support taking her to doctor appointments and helping her in times of need without complaint. Thank you to Bo and Lisa Holst and their late father Bob Holst for being wonderful hosts allowing her to live in her sweet little cottage that she loved so much. A special thank you to Jill, Pam's daughter, who thoughtfully helped her Mom in the last few months of struggle and was the joy of her life.
She is survived by her loving daughter, Jill Shepherd; brothers, Edward Myska and wife Nancy Myska, Russell Myska, Keith Myska; sister, Wendy Armendariz and husband Raymond Armendariz; sister-in-law, Sylvia Myska; and several nieces and nephews. She was preceded in death by her parents, Charles and Jane Myska, Robert Shepherd; sister-in-law, Linda Myska and Frank Jette.
Recent Headlines
---