Bonjour Bakery combines French and Argentinian flavors into tasty treats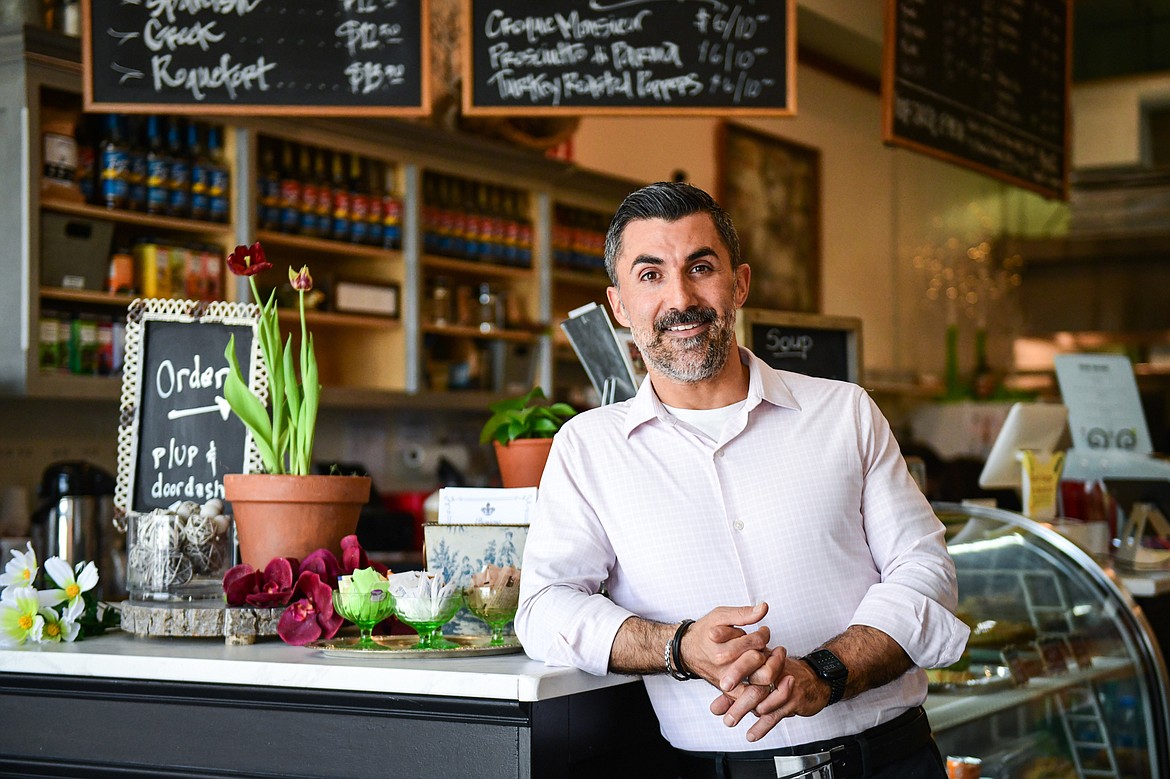 Owner Chris Reynolds at Bonjour Bakery & Bistro in Kalispell on Thursday, April 27. (Casey Kreider/Daily Inter Lake)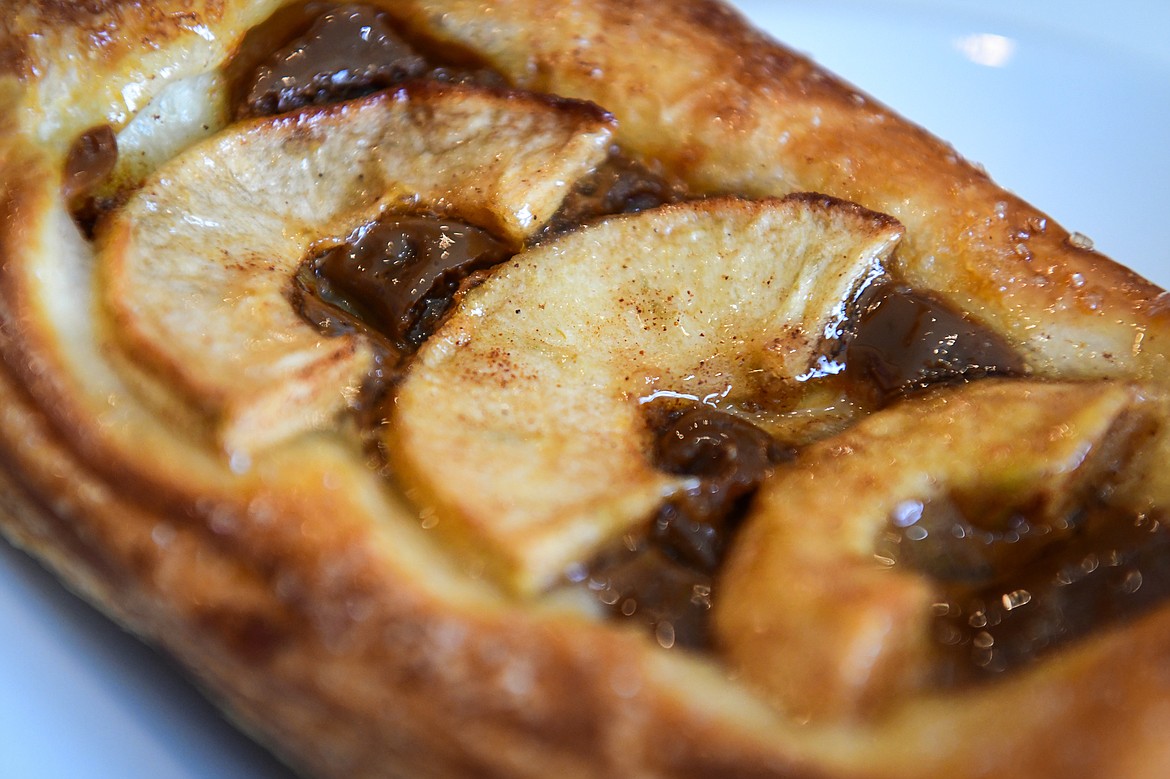 The apple caramel danish at Bonjour Bakery & Bistro in Kalispell on Thursday, April 27. (Casey Kreider/Daily Inter Lake)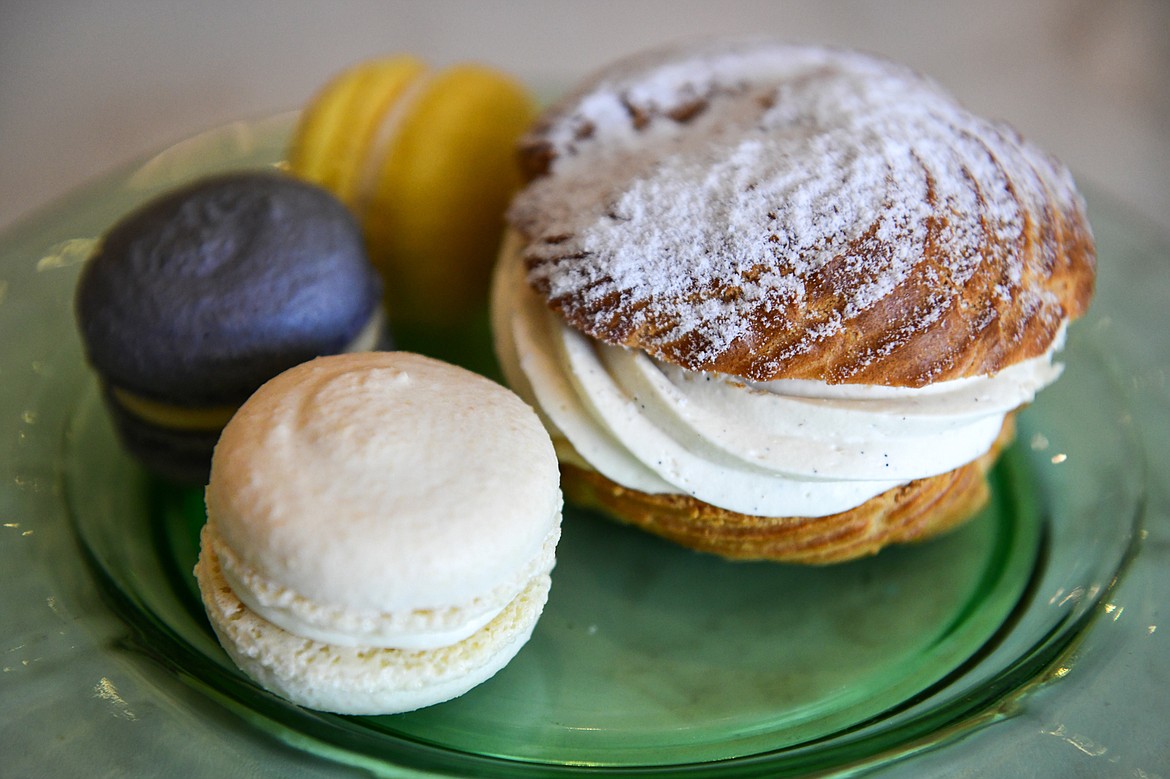 A Paris-Brest with French macarons at Bonjour Bakery & Bistro in Kalispell on Thursday, April 27. (Casey Kreider/Daily Inter Lake)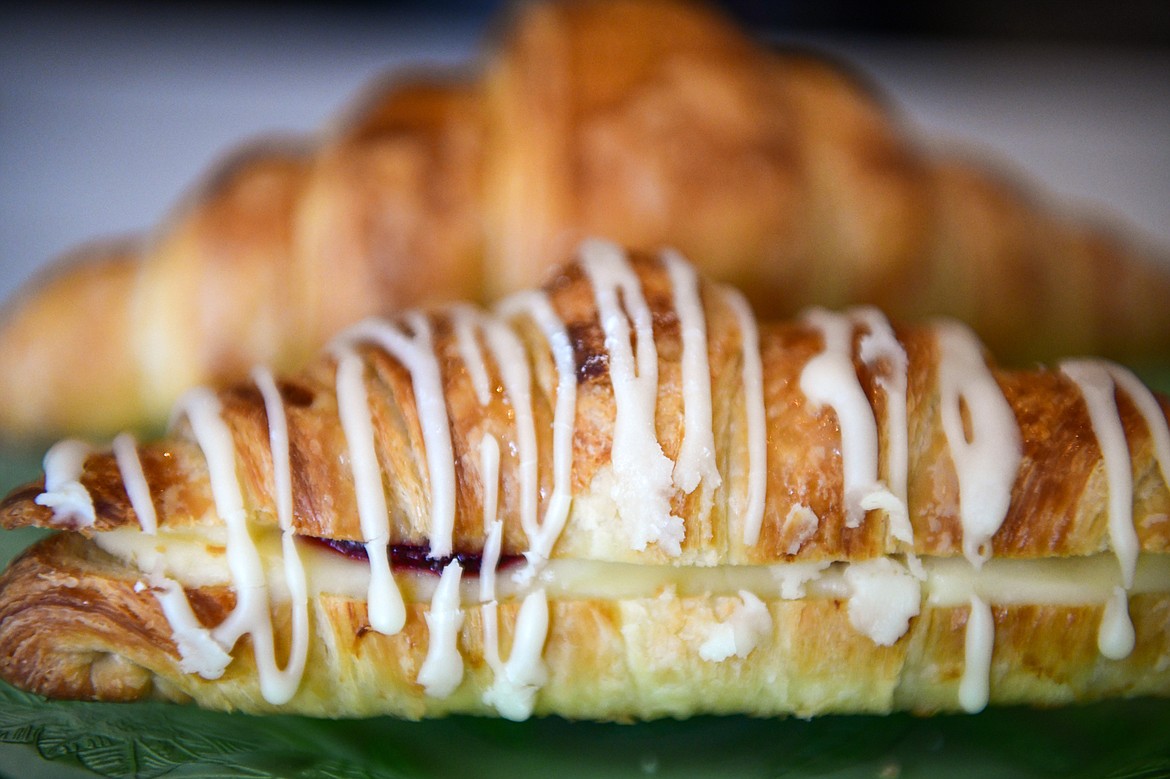 A raspberry cream cheese croissant and a plain croissant at Bonjour Bakery & Bistro in Kalispell on Thursday, April 27. (Casey Kreider/Daily Inter Lake)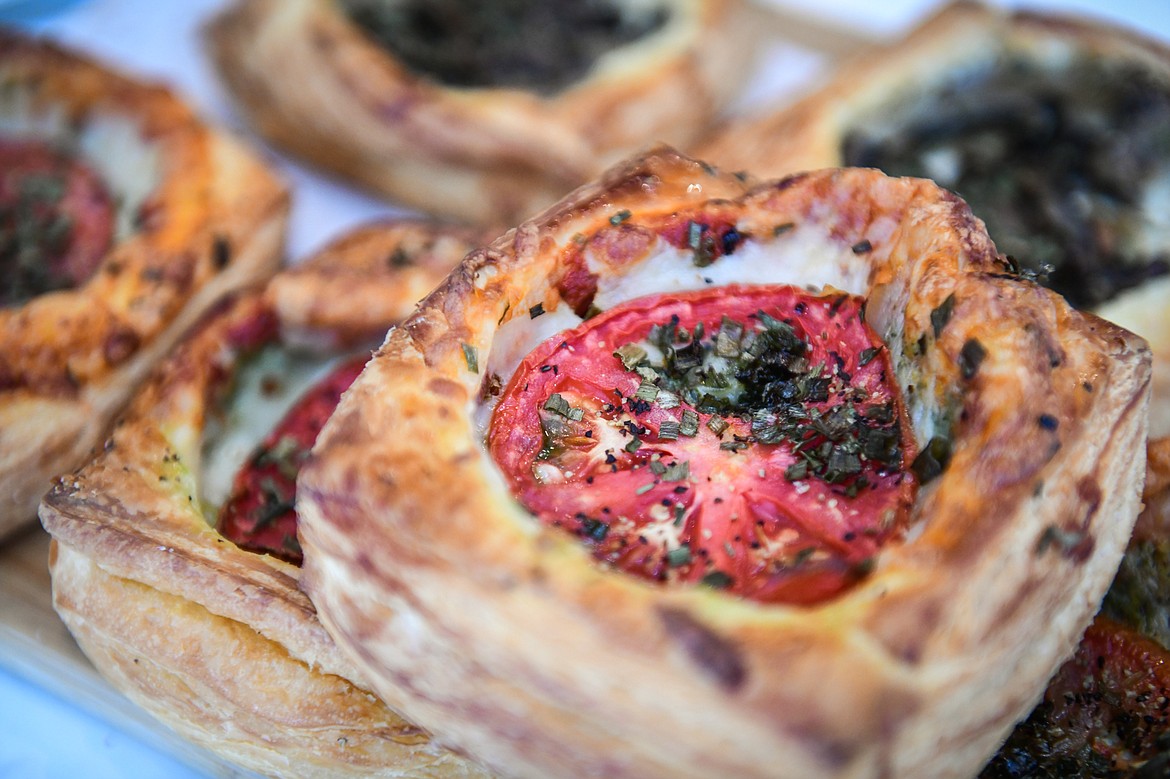 The tomato pesto danish at Bonjour Bakery & Bistro in Kalispell on Thursday, April 27. (Casey Kreider/Daily Inter Lake)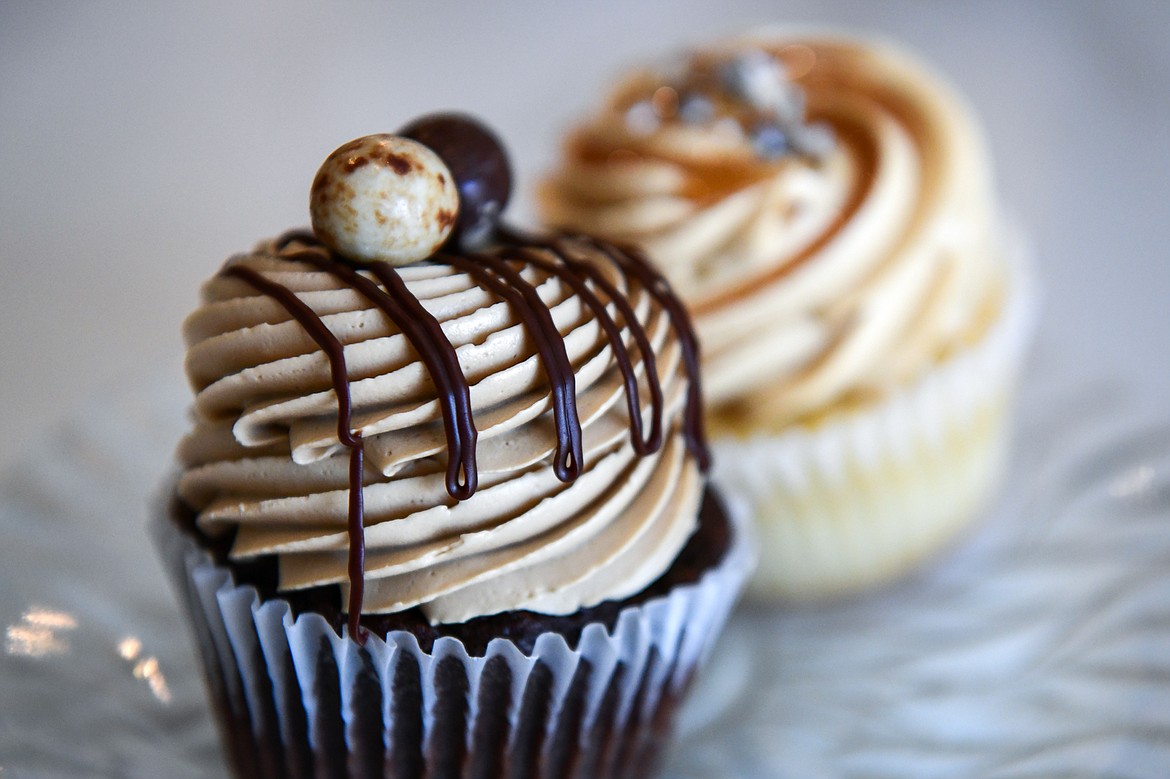 An espresso chocolate cupcake and a vanilla with dulce de leche cupcake at Bonjour Bakery & Bistro in Kalispell on Thursday, April 27. (Casey Kreider/Daily Inter Lake)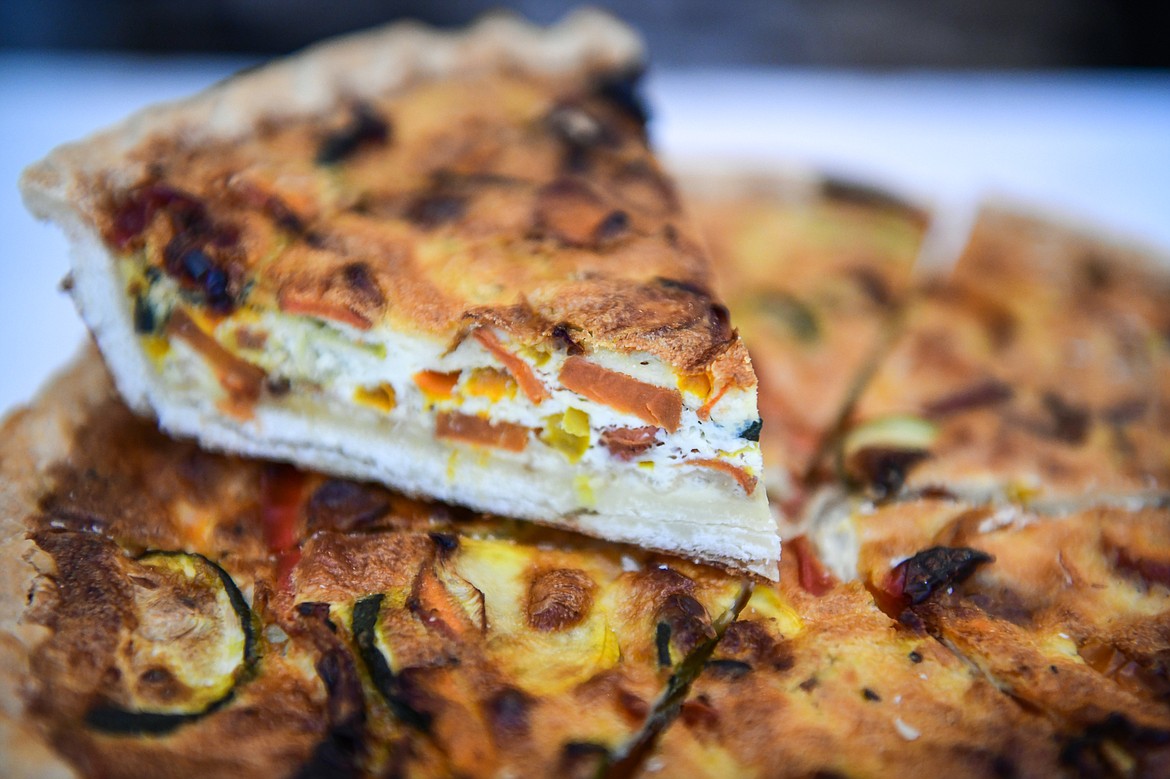 Veggie quiche at Bonjour Bakery & Bistro in Kalispell on Thursday, April 27. (Casey Kreider/Daily Inter Lake)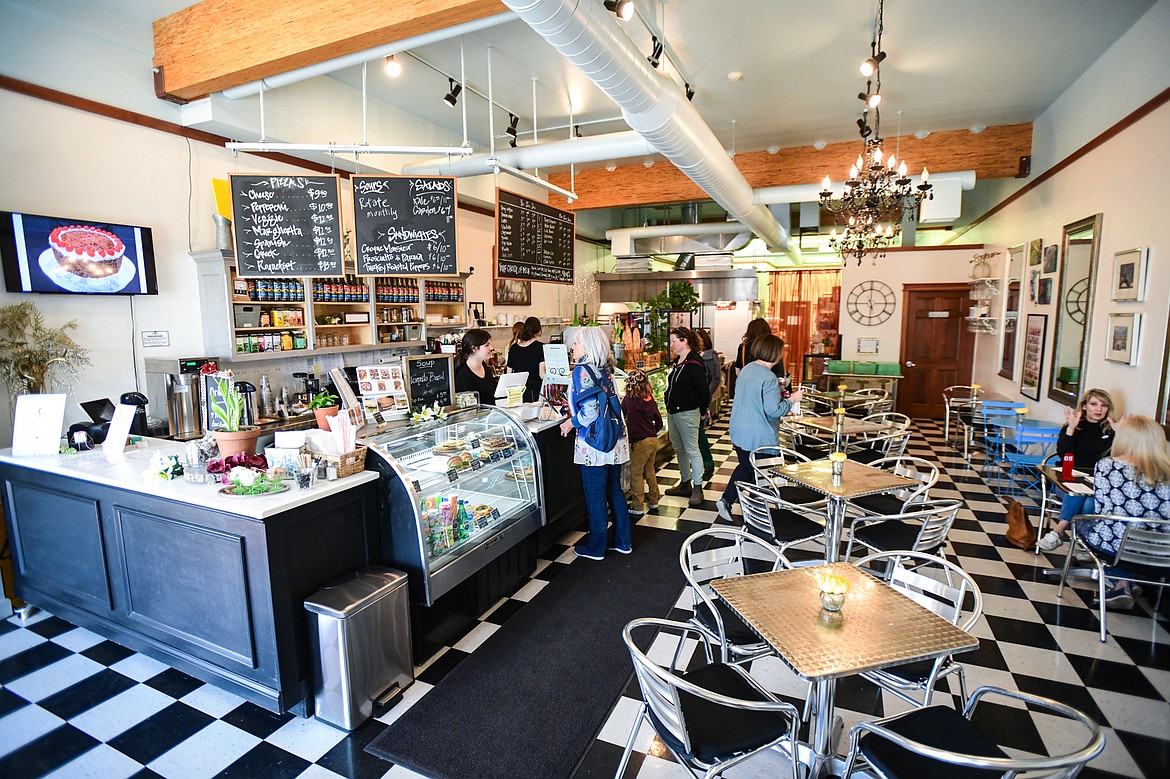 Interior of Bonjour Bakery & Bistro on Thursday, April 27. (Casey Kreider/Daily Inter Lake)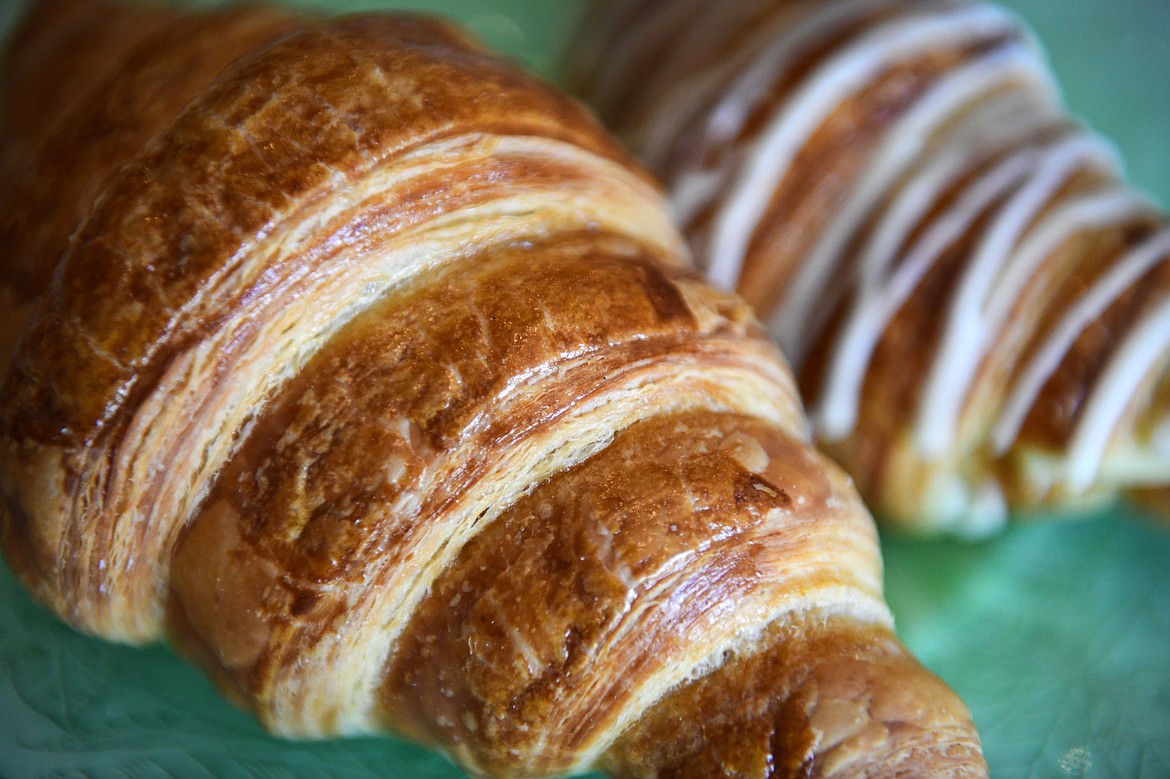 A plain croissant and a raspberry cream cheese croissant and at Bonjour Bakery & Bistro in Kalispell on Thursday, April 27. (Casey Kreider/Daily Inter Lake)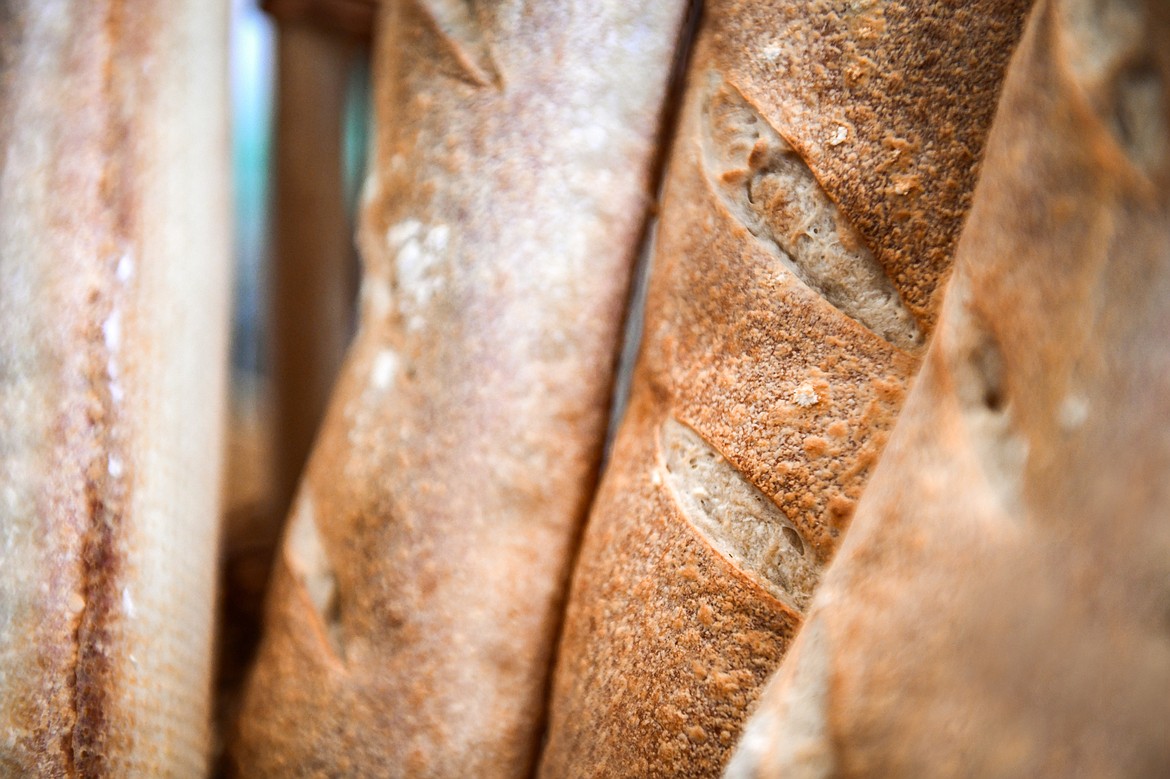 Freshly-baked baguettes at Bonjour Bakery & Bistro in Kalispell on Thursday, April 27. (Casey Kreider/Daily Inter Lake)
Previous
Next
by
SUMMER ZALESKY Daily Inter Lake
|
May 24, 2023 12:00 AM
The origin story of dulce de leche, a popular treat across Latin America, is muddled. The Argentinian theory is that the maid of President Juan Manuel de Rosas accidentally concocted it when she was called away from her pot of boiling milk. While there are many countries vying to be credited with the discovery, most can agree that dulce de leche is delicious.
Luckily, Bonjour Bakery and Bistro in Kalispell specializes in providing authentic dulce de leche and other Argentinian and French inspired treats to the Flathead Valley. Chef Mario Valdez and his partner Chris Reynolds, took over the restaurant in 2020 to create a place to enjoy the unique fusion of Valdez's Argentinian background and French training.
"[Chef Valdez] got his credentials as a pastry chef in New York City at the International Culinary Institute. He trained in the true traditional French way, but very much as an Argentinian player so he adds a lot of his own flair," said Reynolds.
Besides the dulce de leche flavored macarons, Chef Valdez salutes his home country with seasonal empanadas as well as alfajores, cookies made with shortbread and lemon zest with a dulce de leche center that is rolled in coconut flakes.
"Dulce de leche is like caramel, but better. We import it from Argentina to get it in its pure form," said Reynolds. "We want the experience to be cultural."
Bonjour Bakery and Bistro's diverse menu includes macarons, danishes, croissants, cookies, and custom cakes to order. Other lunch menu items include pizzas, quiches, sandwiches, soups and salads.
"We try to keep the core of our staples and change the flavors periodically," said Reynolds. "We make a different soup every few days. The sandwiches and salads are made by the barista team and the pizza is made in the back of house. We lived in New York for a long time so we know good pizza."
The team highlighted their desire to aim for high-quality products to make their patrons happy. To achieve a desirable croissant the dough is proofed four times. Proofing is a step in baking that allows the dough to rest and rise so that fermentation can occur.
"That process is more labor intensive, but the croissant ends up having a better crispness and a much flakier texture," said Reynolds. "The macarons are also done the right way. They are slightly firm, and when you bite into them, they just burst with flavor like they should. I watch the staff make them and I give them a lot of kudos."
Bonjour Bakery and Bistro is currently in the process of expanding their kitchen so they can increase storage and run the restaurant more effectively. With the expansion, the team is looking toward the future with dreams of offering more products such as ready-to-go cakes and bite-sized pastries called petit fours.
"We will be able to make more products that we don't have now," said Reynolds. "We will be doing petit fours soon which are beautifully presented and let you try a little of everything."
At a young age, Chef Valdez was already making cakes for large family gatherings. With his passion for food and great palette, the bar is set high for crafting authentic French and Argentinian pastries and food.
"[Chef Valdez] likes having fun, but wants to do it right and gets excited about people trying his food," said Reynolds. "The staff see his passion and want to replicate it. He has a tremendous work ethic."
Bonjour Bakery and Bistro is located at 45 Heritage Way and can be reached by email at bonjourbakeryandbistro@gmail.com or by phone at 406-309-2961. To find out more, visit bonjourbakeryandbistro.com.
Reporter Summer Zalesky may be reached at szalesky@dailyinterlake.com.
Recent Headlines
---