Regier family touts success on social issues during legislative session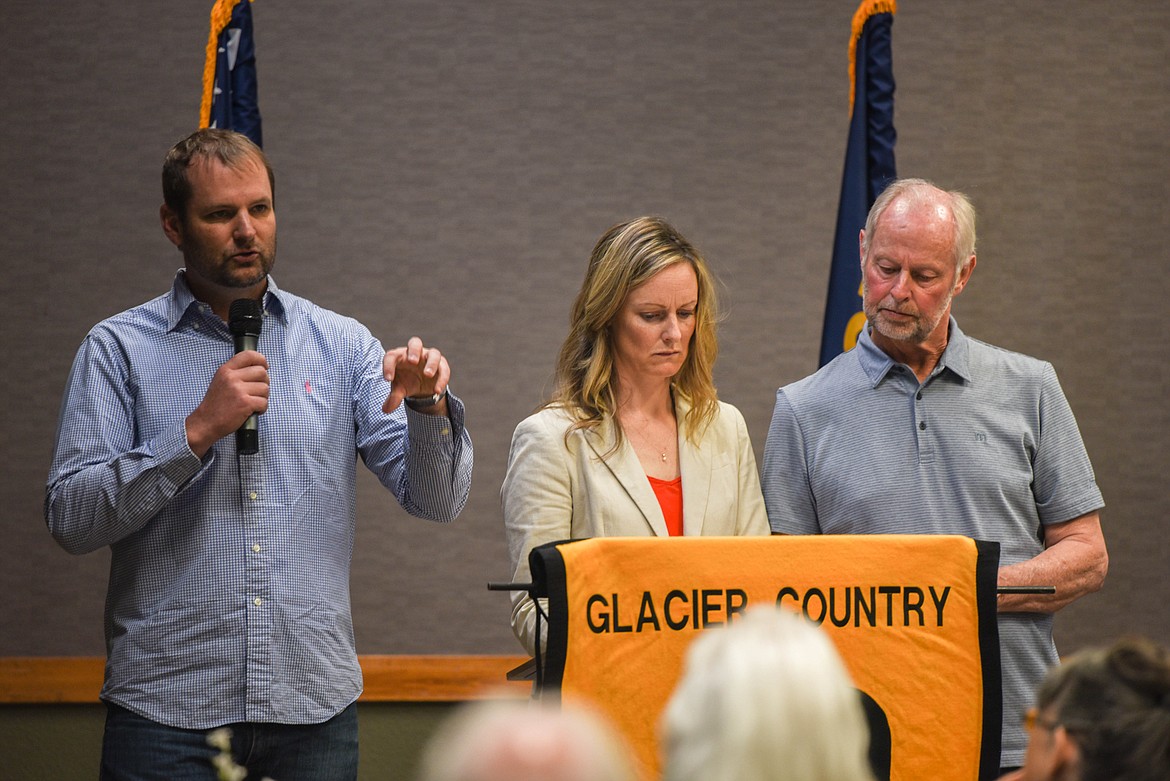 From left to right, Speaker of the House Matt Regier, Rep. Amy Regier, and Sen. Keith Regier, all Republicans from Kalispell, speak at a meeting for the Glacier Country Pachyderm Club on May 19, 2023 after the end of the 68th Legislative session.(Kate Heston/Daily Inter Lake)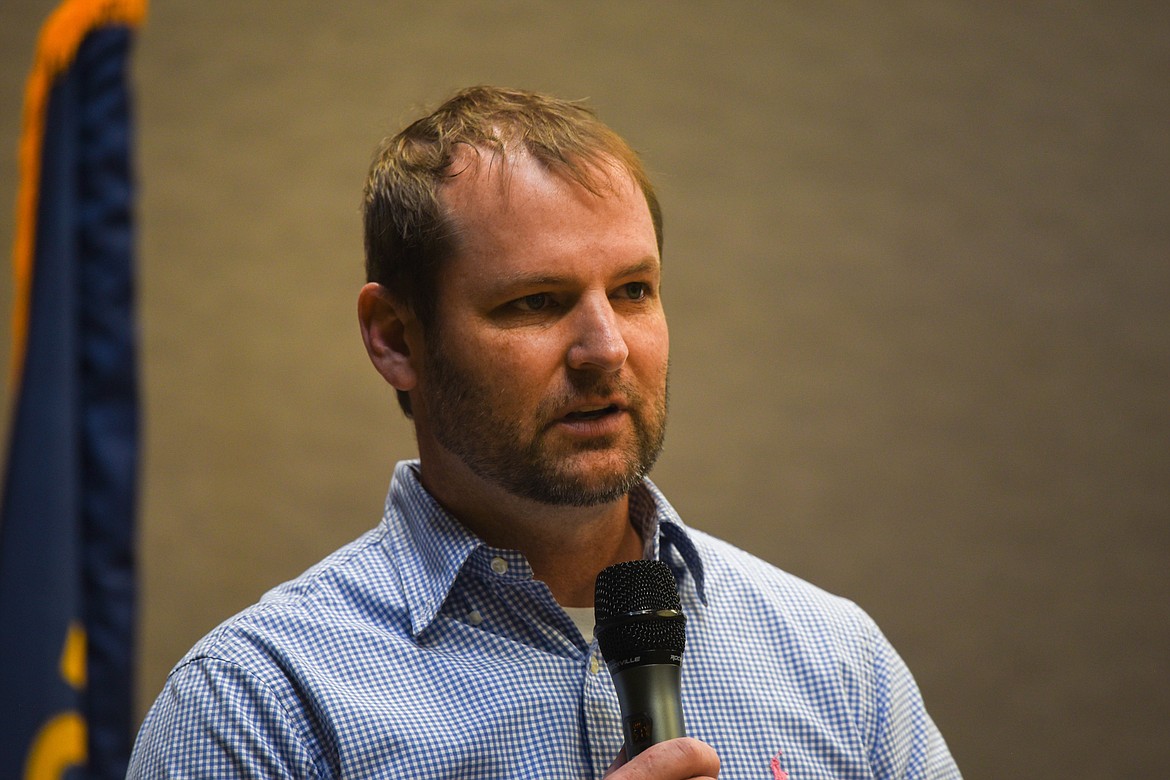 Speaker of the House Matt Regier, R-Kalispell, speaks at a meeting for the Glacier Country Pachyderm Club on May 19, 2023 after the end of the 68th Legislative session. (Kate Heston/Daily Inter Lake)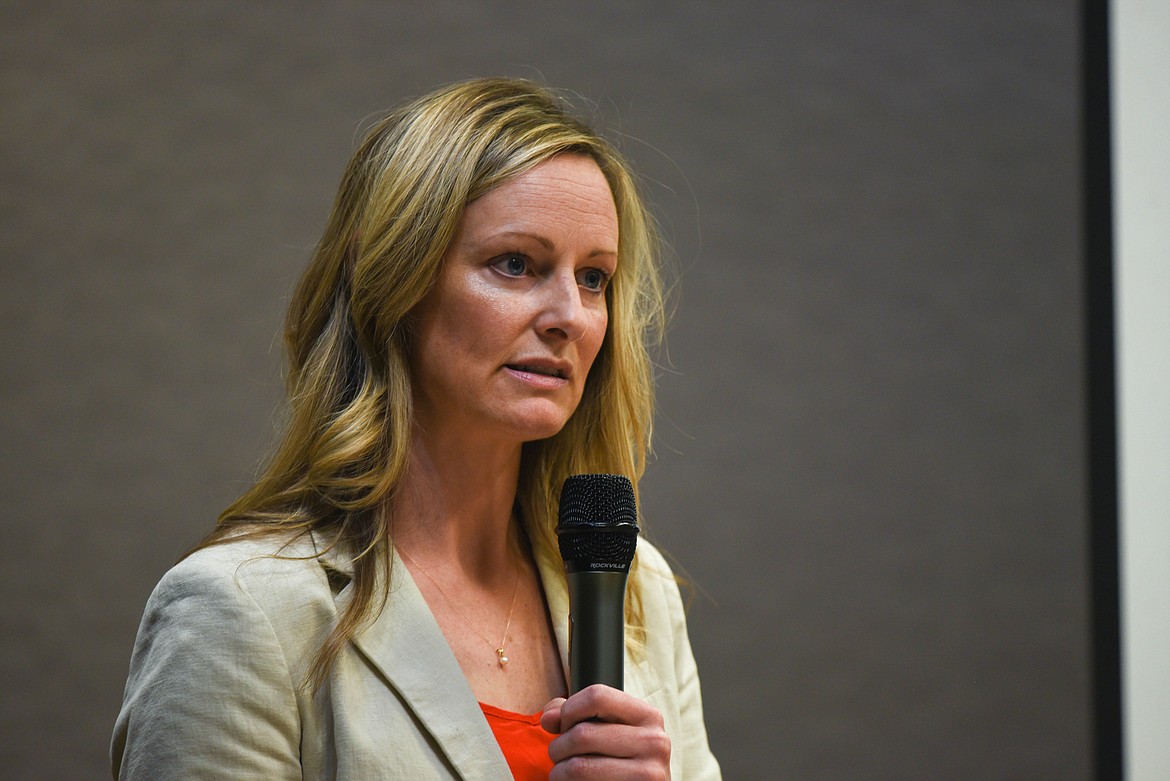 Rep. Amy Regier, R-Kalispell, speaks at a meeting for the Glacier Country Pachyderm Club on May 19, 2023 after the end of the 68th Legislative session. (Kate Heston/Daily Inter Lake)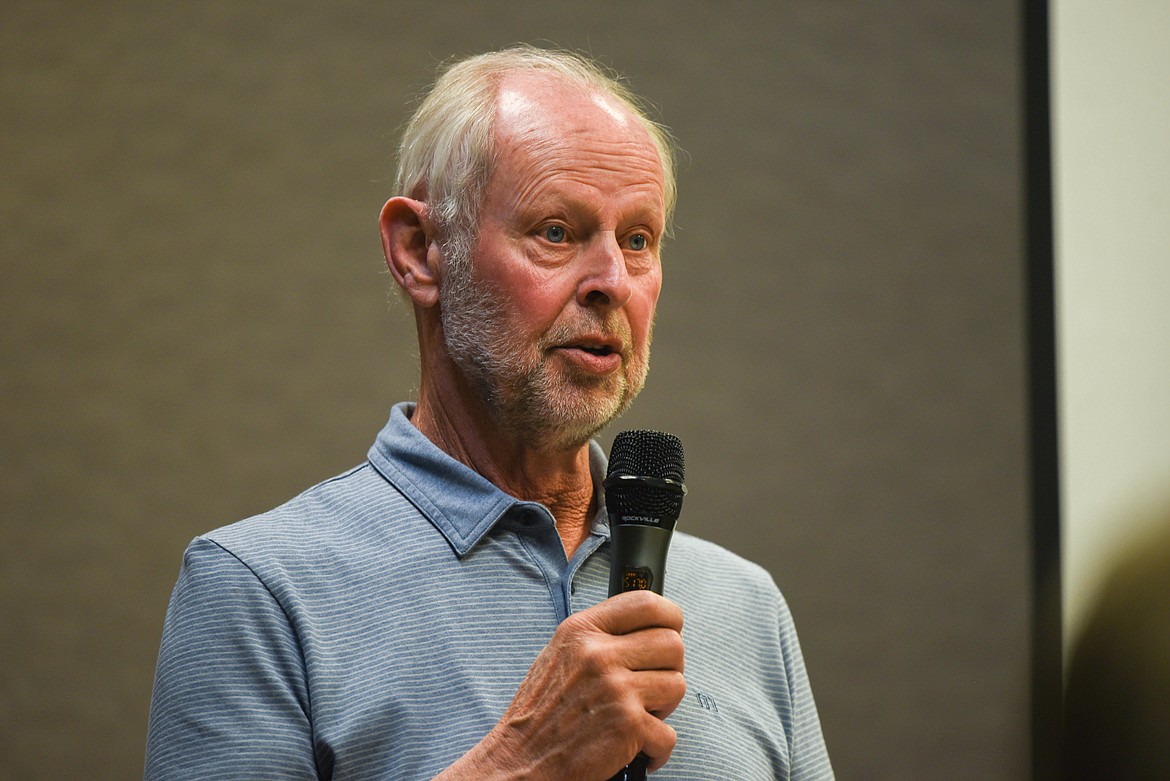 Sen. Keith Regier, R-Kalispell, speaks at a meeting for the Glacier Country Pachyderm Club on May 19, 2023 after the end of the 68th Legislative session. (Kate Heston/Daily Inter Lake)
Previous
Next
by
KATE HESTON
Daily Inter Lake
|
May 24, 2023 12:00 AM
Northwest Montana's conservative political dynasty touted successfully passing legislation addressing a raft of social and cultural issues during the most recent legislative session at a meeting for the Glacier Country Pachyderm Club.
The prominent political family, which includes Sen. Keith Reiger and his children, Rep. Amy Regier and Speaker of the House Matt Regier, all Kalispell Republicans, focused their May 19 legislative recap on the GOP supermjority's success passing laws limiting abortion access, medical care for transgender youth, and preventing what they see as the sexualization of children.
Rep. Amy Regier, who chaired the powerful House Judiciary Committee, highlighted the historic amount of pro-life bills that the Legislature saw this session.
These include the prohibition of using public funds to cover abortions, the banning of dismemberment abortions, the implementation of the Medical Ethics and Diversity Act, which lets health care providers deny medical care based on moral, ethical or philosophical objections, and the clarification that abortion does not fall under the state constitution's right to privacy.
"If you look in the Constitution it doesn't say a right to privacy," Amy said. "It says an individual right to privacy, and abortion is not an individual event."
She also discussed legislation that bans drag shows in publicly funded places, ensures the legal right for students to refer to someone based on their biological pronouns rather than their preferred ones, and protects children in schools from interacting with transgender individuals in gender-specific areas, like locker rooms or overnight school trips.
Matt Regier also expanded on efforts he said were aimed at protecting children, specifically from transgender ideologies.
He mentioned that around eight years ago, when he was first getting into politics, he remembers hearing about the sexualization of children on the West and East coasts, but did not anticipate it coming to Montana. Now, the issue has spread and has only been amplified since, he said.
"I found out this session that there's a lot of hate and intolerance from a fraction of the left," Matt Regier said. He said that he had conversations with Democrats who agreed with him on issues relating to gender affirming care, but said they would not come forward publically.
Matt Regier mainly focused his portion of the conversation on the state's rules of obscenity. House Bill 234, which passed this session, addresses the sexualization of children by preventing obscene material in schools, he said.

According to Matt Regier, when the bill came to the House Floor, the Montana Library Association paid to put copies of "Gender Queer," a coming-of-age graphic memoir novel by Maia Kobabe, onto each legislator's desk.
Reiger printed out pages that he deemed as obscene from the novel and placed them in envelopes for interested attendees to view. He also printed a few examples of hate mail he said he received during the session.
"We're banning obscenity, we're banning pornography from our schools, which to me is a no-brainer," he said. "For the media to try and shift that into a book-banning narrative, to me, is very disingenuous."
He deemed the allocation of more funding for the Montana Library Association this session as one of the "low points" of the session.
Matt Regier also blasted Democrats and praised the efforts of the GOP to prevent the sexualization of Montana's youth.
"There is a big silent majority and there is a very small, loud obscene minority," Matt Regier said. "Don't let them push you around. I believe that there are clear skies at the end of this and that we will prevail and protect our next generation."
Sen. Keith Regier, the family patriarch and chair of the Senate Judiciary Committee, also discussed the sexualization of children — and the Republican effort to stop it — but also focused on bills that addressed taxation policies, eminent domain, mental health and state spending, differing from the speeches of his children.
The senator mentioned Senate Bill 99, which bans gender affirming care for minors in the state, and Senate Bill 458, which codified that there are "exactly two sexes: male and female." These generated a round of applause from attendees. Gov. Greg Gianforte has signed both bills into law.
"The whole attitude, the sexualization of kids, even some talk about legalizing pedophilia. I mean we have to be very careful — they're coming after our kids so we need to be diligent about that," Keith said.
Other highlights Keith mentioned were the one time only tax rebate, the property tax rebate bill, efforts to pay off state debt, investments into the state's mental health system, the banning of TikTok, and the removal of local governments to claim eminent domain for public, recreational or cultural purposes.
Three-fourths of a billion dollars were given back to Montanans in tax rebates, according to Keith Regier.
"It was the taxpayers that paid it, you should be getting it back," he said.
The session was a successful one, according to the family. In their commentary, they seem to find that success the most among topics that are generally considered a part of the culture war in American politics.
"I believe this is the crossroads that we're at, not just here in Montana but across the nation," Speaker Matt Reiger said, describing it in existential terms. "There's two freight trains coming at each other and whose gonna prevail in this? Are we going to protect our next generation? What is our next generation going to look like?"
Reporter Kate Heston can be reached at kheston@dailyinterlake.com or 758-4459.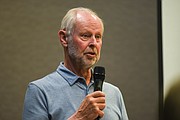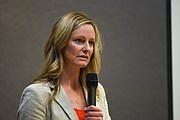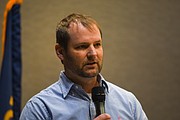 Recent Headlines
---