Wolfpack, Bravettes ready for State AA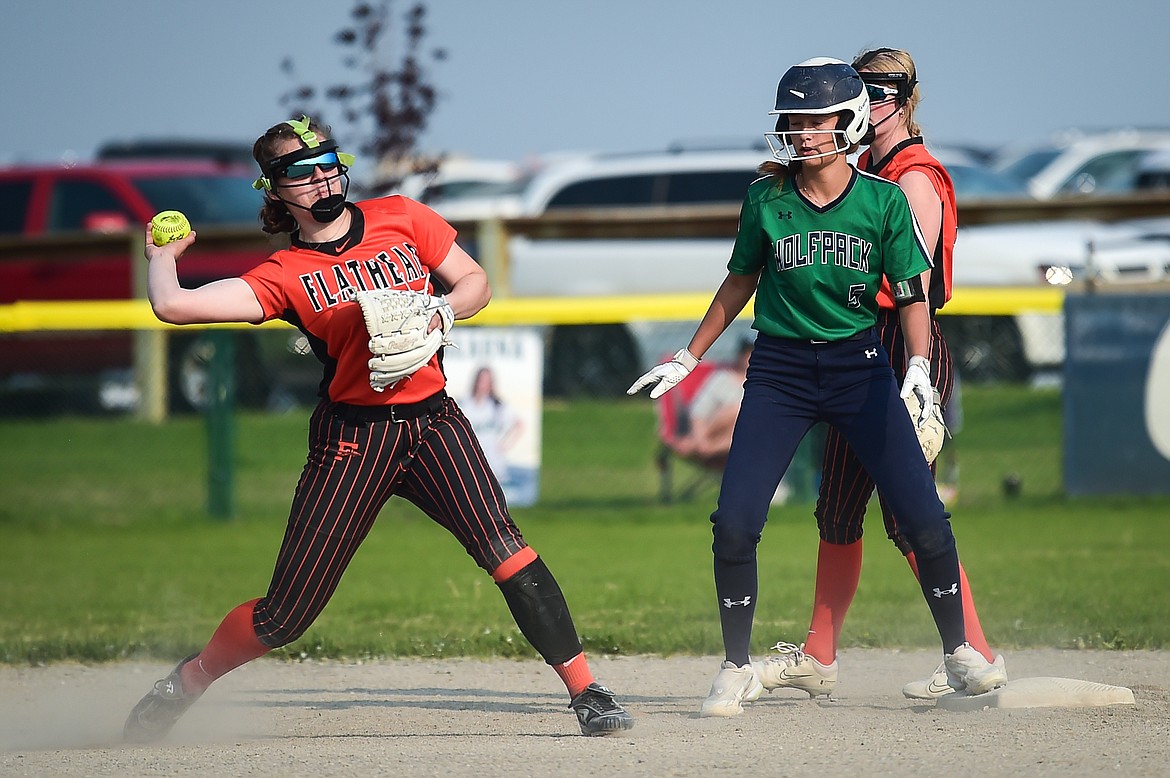 Flathead shortstop Kaidyn Lake (10) throws across the diamond for an out on a ground ball in the fifth inning against Glacier at Glacier High School on Thursday, May 18. (Casey Kreider/Daily Inter Lake)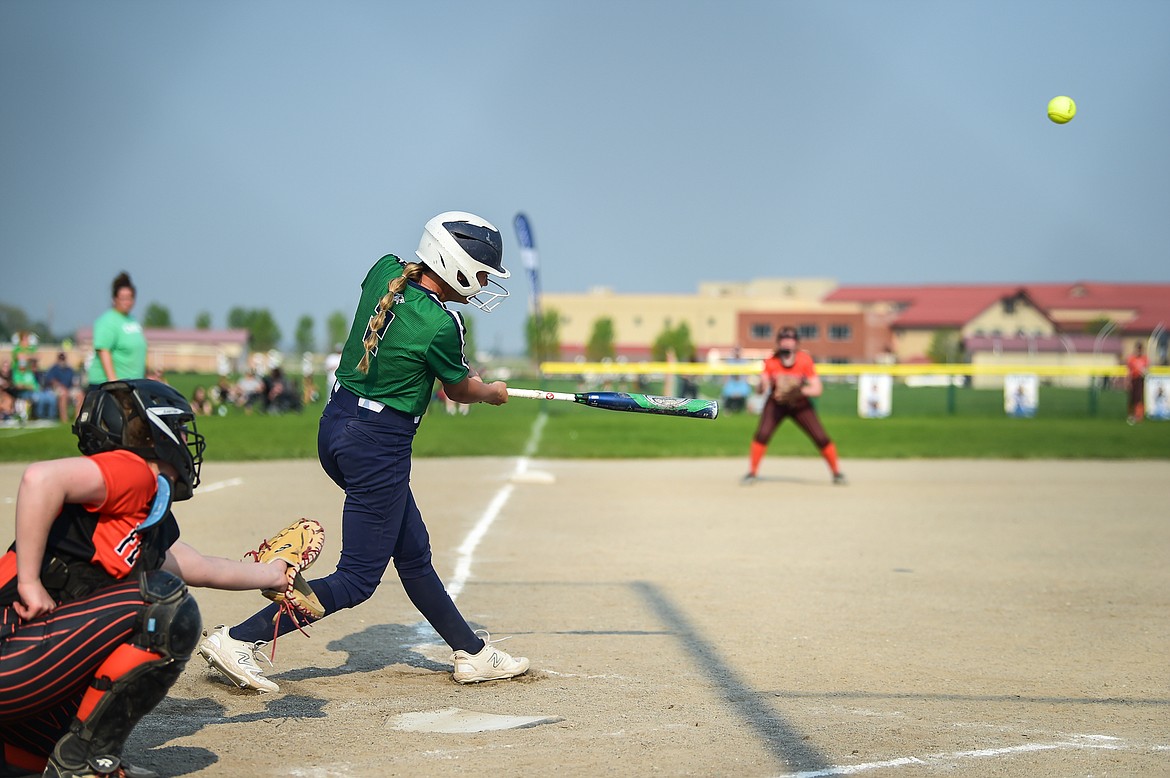 Glacier's Kenadie Goudette (2) connects on a two-run home run in the fourth inning against Flathead at Glacier High School on Thursday, May 18. (Casey Kreider/Daily Inter Lake)
Previous
Next
by
FRITZ NEIGHBOR
Daily Inter Lake
|
May 24, 2023 11:55 PM
Glacier's softball squad is a No. 1 seed into the State AA tournament that begins today at Helena's Batch Fields, which means they'll hurry up and wait.
Flathead, making its first state appearance since 2007, has waited long enough.
After the Bravettes square off with Great Falls at 1 p.m., the Wolfpack will play either Belgrade or Missoula Big Sky at 3 on Thursday.
"They both have their own unique challenges," Glacier coach Abby Snipes said of the Panthers and Eaglesa. "Belgrade still plays a lot of small ball and their pitcher (Olivia Mills) is really good. Big Sky has that awesome, powerful offense."
It's hard to find a hitter with numbers to match Big Sky junior Grace Hood: .654 average, 13 homers and 36 runs batted in. Thankfully, the Pack have eight hitters hitting over .300 — nine counting key reserve Paishance Haller (6-for-27, .353).
Juniors Kenadie Goudette (.476), Ella Farrell (36 RBIs) and Emma Cooke (.418) lead a team that has gone 16-2.
Farrell is the main hurler, but Glacier has benefited greatly from the emergence of senior Morgan Vivian, who mainly pitched junior varsity for three seasons. This spring she has a 2.16 earned run average and a 6-1 record.
"Morgan has just come through for us and made waves this year," Snipes said. "We have used her in some super big games."
It seems like a wide-open tournament. One of Glacier's two losses came to Great Falls CMR, the fifth seed out of the Eastern AA. The Pack own several come from behind wins, including a couple over Big Sky. On May 4 Brooklyn Imperato robbed the Eagles of a home run in a 4-3, 9-inning win.
"That's been one of our focus areas; that we've played in a lot of close pressure situations," Snipes said. "And we've done well in those situations."
The Western AA went 13-5 against the east this season, though Eastern AA champ Billings West hasn't played a western team.
An important win for Flathead was a 3-1 win over Great Falls on May 16. The game was a makeup of an earlier rainout; that and a split with Butte last weekend gave the Bravettes the tie-breaker over the Bulldogs to get into State.
"Without that, we wouldn't have made it," said Flathead coach Jack Foster, whose club takes on Great Falls again today, in the first round. "So that was a big win. It's a good thing we ended up making up those games."
The split with Butte came with one of their top hitters, sophomore Reese Conley, out with a concussion. She won't play at state either.
Another sophomore, Mackenzie Brandt, is hitting .460; yet another, Sawyer VanCampen (.333), hit her first homer in the 6-5 win over the Bulldogs.
Freshman Macee McIlhargey and sophomore Lacie Franklin are usually in the circle.
"Lacie's really come on pitching, over the last month," Foster said. "The last month or so everybody's chipped in somewhere."
In fact there's one senior, Ellie Eve, on this year's team.
"I'm proud of the kids, and of what they've done," Foster said. "The future's bright with these kids."
The Bison (12-8) are led by Ella Galloway, who is hitting .429 with 8 homers and 33 RBis.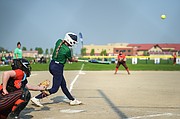 Recent Headlines
---