New state-of-the-art VA clinic coming to Kalispell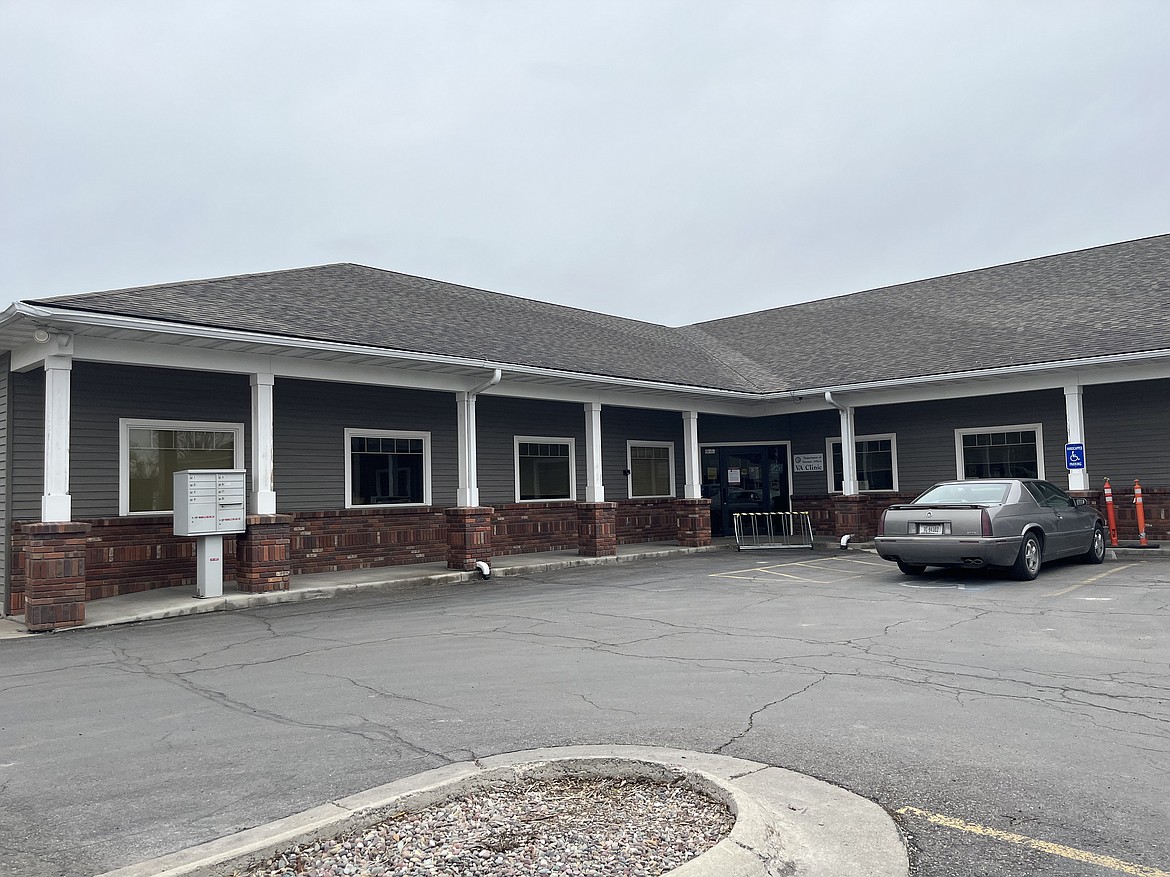 The current Kalispell Veterans Affairs clinic building is seen. (Photo courtesy of Montana VA)
by
KATE HESTON
Daily Inter Lake
|
May 31, 2023 12:00 AM
A state-of-the-art Veterans Affairs clinic is expected to open in Kalispell in 2025.
The facility, planned to be nearly twice the size of the existing VA clinic in Kalispell, will be located on the northwest corner of Reserve Place and Old Reserve Drive, near Glacier High School. The lease for the 22,1280-square-foot clinic was awarded May 16 to Matterhorn Capital, LLC.
Agency officials expect the clinic to begin serving veterans in the community by the fall of 2025.
The news comes on the heels of U.S. Sen. Jon Tester, D-Montana, calling on Department of Veterans Affairs Secretary Denis McDonough to accelerate delivery of new facilities in Montana. Tester serves as chair of the Senate Veterans' Affairs Committee.
"This is exciting news for Kalispell-area veterans who can look forward to a new and improved clinic that'll deliver better access to convenient, quality care," said Tester in a statement. "I'm proud to have worked with local veterans to secure this new facility for our men and women in uniform who make our country the best in the world."
The facility will employ the Patient Aligned Care Team model, which prioritizes personalized care by bringing medical professionals together to treat a patient rather than requiring the patient to seek out the different experts. The new clinic will boast six teams in that model and include an exam room dedicated to women's health.
Other services will include primary care, mental health care, pharmacy services, social work and physical therapy, among others.
In 2023, the existing Kalispell clinic served more than 4,800 veterans in the area. The new facility can accommodate nearly 6,000 veterans.
"The new state-of-the-art Kalispell VA clinic will be designed specifically around the veteran-centric Patient Aligned Care Team model," said Montana VA Health Care System Executive Director, Dr. Judy Hayman, in an emailed statement. "This new clinic will give our Kalispell-area veterans the care they truly deserve and offers the Montana VA what we really want — more opportunities to fulfill our solemn commitment and promise to care for those injured in our nation's defense, and the families of those who lost their lives in service."
The forthcoming Kalispell clinic will be the latest new facility in Montana as officials seek to expand veteran care in the state. To date, new facilities have opened or are in the works in 10 other communities across the state — two at Fort Harrison and two in Butte, and one each in Helena, Missoula, Miles City, Bozeman, Great Falls and Hamilton.
"These folks deserve nothing less, and I'll continue to hold VA accountable in ensuring this important project stays on track and opens its doors as quickly as possible," Tester said.
The Montana VA Healthcare System covers 147,000 square miles of primarily rural communities, serving over 47,000 enrolled veterans across the state. Statewide, there are 18 care facilities.
Reporter Kate Heston can be reached at kheston@dailyinterlake.com or 758-4459.
Recent Headlines
---