Lorraine Frost, 70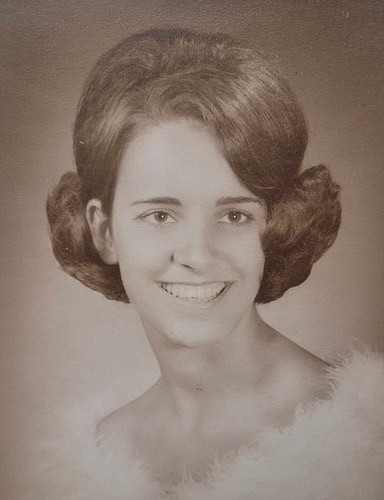 |
November 14, 2023 12:00 AM
Lorraine S. Frost, RN, 70, of Ronan, passed into the arms of Jesus, on October 21, 2023. Lorraine or Raine, as she was known to family and friends, was born May 9, 1953. 
Growing up in Central California, she was a true child of the 60's and 70's and lived her life with the motto of, "just laugh and dance, even if it's raining." 
After her 1971 high school graduation from Monterey Bay Academy, her zeal for learning moved her on to the sunshine and sand of Loma Linda University where she was accepted into a 2 year pilot nursing program. She graduated with her nursing degree in 1973 and began what would become a lifelong passion for healing both the body and spirit of broken people. 
Professionally Lorraine was a licensed hospital administer, held multiple specialty certifications in ER/Trauma and Obstetrics/NICU. She was a published author; having written a self-tutorial book for families of HIV/Aids patients, and she was one of the first in the United States to author an online Certified Nurse Aide training course. When she became certified in homeopathic medicine, she seamlessly incorporated that knowledge into her medical care. Throughout her fifty-year nursing career, Lorraine was a frequent guest instructor at Salish Kootenai College, Ronan High School, and countless workshops, across the United States and as a missionary to India.
She was an accomplished musician with a love for writing music, singing, playing the piano, violin, and accordion. Her happiest place on earth was the beach and in her garden. She would tell anyone willing to listen that above all, her greatest accomplishments were her children, Brenda and Jason; her greatest joys were her grandbabies, Tayler Ann, Jarrett, Daleray, Jesse, Jaslyn, and Gavin. 
Her truest comfort came from her personal walk, with her best friend, Jesus. Her love for Him showed in every endeavor. And when she did fall, she trusted that He would be there to pick her up and love her anyway. In her journal Raine wrote, "He is in control of time, all time. I am a child of God, and I am not afraid. When it is time, I am going to take a short nap and when I wake up, I expect to see each of you there." Her family and friends take comfort in knowing that she is at peace and resting, until her Jesus wakes her up, and reunites her with all those she loved and treasured. 
A funeral service will be held at 11 a.m. on Sunday, Nov. 19, at the Seventh-Day Adventist Church in Ronan, Montana. 
In lieu of flowers please consider donating to one of Raine's heart projects, Ronan High School / LF-C.N.A. Memorial Fund, 421 Andrew St. North West, Ronan, Montana 59864; or GV SDA Church - Women's Ministries/ SAFE Harbor 36334 Mud Creek Lane, Ronan, Montana 59864. 
Messages of condolences may be shared with the family online at www.lakefuneralhomeandcremation.com. 
Arrangements are under the care of The Lake Funeral Home and Crematory.
Recent Headlines
---