Whitefish takes aim at illegal short-term rentals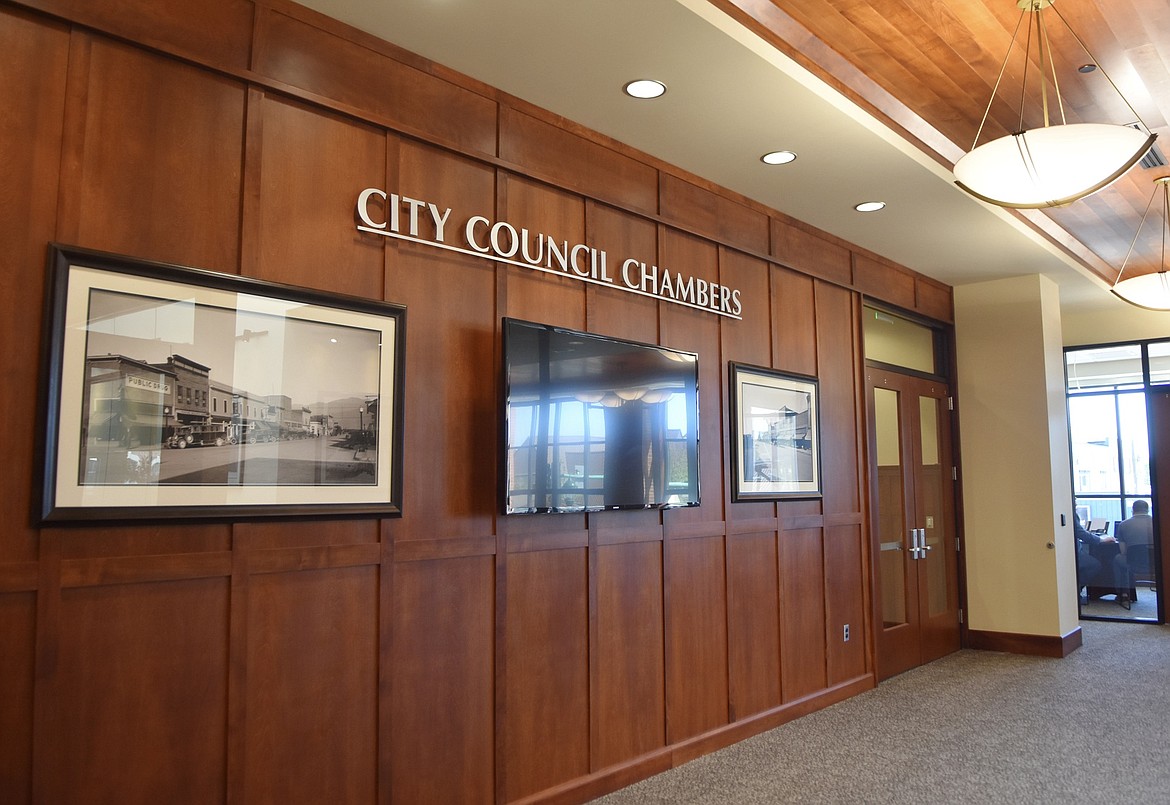 City Council Chambers inside Whitefish City Hall. (Heidi Desch/Whitefish Pilot FILE)
While many homes that hit the market during Montana's pandemic real estate boom ended up in the hands of new arrivals, others were turned into short-term rentals to take advantage of the state's growing popularity among travelers — even if local zoning laws don't permit such uses in some areas. 
Now Whitefish is looking to crack down on illegal rentals in hopes of adding housing for its workforce. 
Next week, the Whitefish City Council will consider hiring someone to enforce its short-term rental regulations, a move that could eliminate hundreds of homes on sites like Airbnb or Vrbo. 
Presently, local zoning prohibits short-term rentals (anything less than 30 days) outside of a few key areas, including downtown and the area around Big Mountain, home to Whitefish Mountain Resort. The city has licensed approximately 325 short-term rentals within its limits. However, according to the website AirDNA, which tracks rentals, there are approximately 780 short-term rentals within the Whitefish city limits, suggesting that there are upwards of 500 unregistered, illegal rentals there. 
While Whitefish has had someone in the past to enforce its zoning rules regarding the rental units, City Manager Dana Smith said other priorities have preoccupied the person in that position. 
With that in mind,  Smith said she intends to ask the council at a meeting on Nov. 20 to formally give her permission to hire someone. She is also asking the council to approve an ordinance that will change the city's licensing system in response to changes that occurred during the 2023 legislative session. 
Specifically, Senate Bill 262 limits how cities like Whitefish can license rentals, but requiring those properties to be registered as a business is permitted. Senate Bill 262, as well as other bills that were considered during the session that could have disrupted Whitefish's abilities to enforce zoning, is one of the reasons why the city waited to fill the position, Smith said 
"We know that this is a very needed position, and we want to be more proactive at looking for illegal short-term rentals," Smith said. 
Among those who will be attending the city council meeting will be Leanette Galaz, a community organizer with United Today Stronger Tomorrow and Housing For ______. She said that while there are organizations dedicated to advocating for affordable housing, including ShelterWF and Housing Whitefish, Housing For ______ is focused on energizing the public and getting people engaged. The group will host a rally and march ahead of the city council meeting. 
"There are a lot of people who just want to get their voices out there and put their energy toward something," she said. 
Galaz said she is hopeful that having Whitefish enforce the rules that are already on the books will convince landlords to convert some short-term rentals within the city to more conventional, long-term rentals for locals. 
Even before the pandemic spurred a spike in interest in resort towns like Whitefish, the community at the top of the Flathead Valley needed housing.
In 2017, a housing study commissioned by the city concluded that it needed nearly 1,000 new units before 2020 and about two-thirds of those would need to be priced below the market rate so that community members could afford to live in the city. An updated version of that plan last year found the community needed approximately 1,310 units by 2030 to address shortages. Galaz said that taking those illegal short-term rentals away could put a dent in that number. 
"We don't want our neighborhoods to be full of hotels," she said. "We want them to be full of neighbors." 
Justin Franz is a freelance writer, photographer and editor based in Whitefish.
Recent Headlines
---