'Frozen' production brings Broadway experience to Flathead High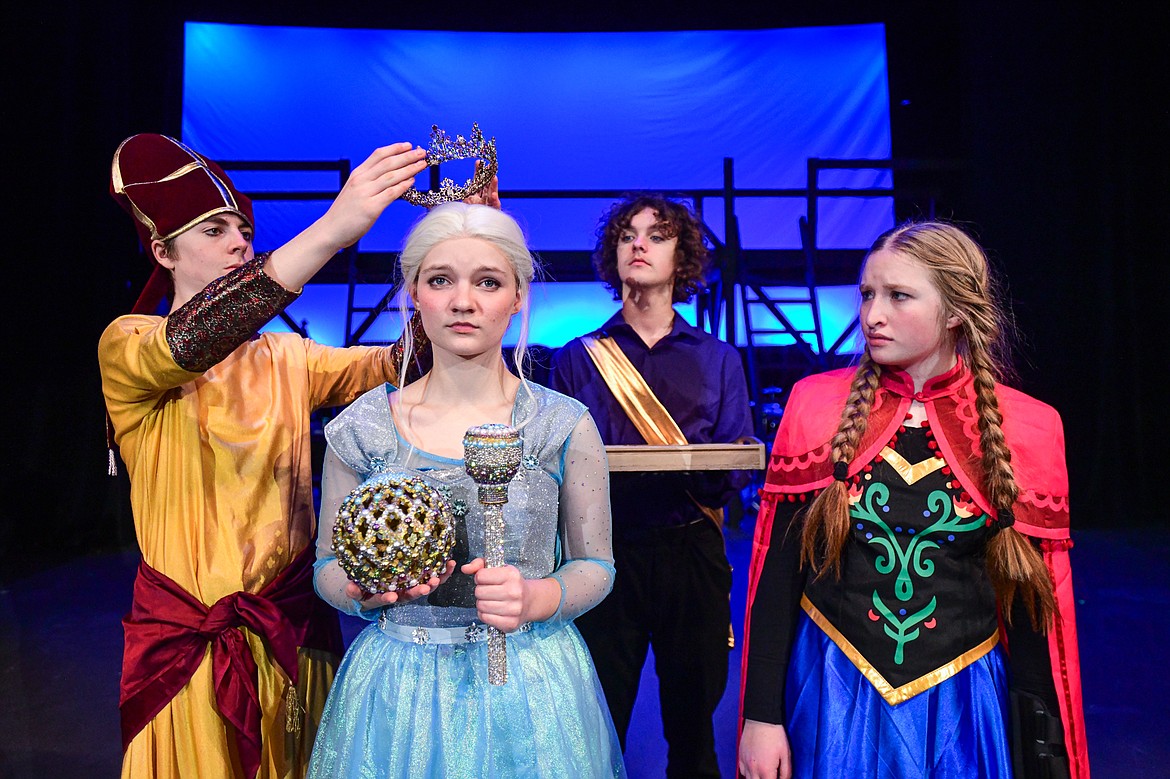 Flathead High School students rehearse a scene from the musical "Frozen" inside the auditorium on Tuesday, Nov. 14. Performing are, from left, Bayliss Cummings as Bishop; Sophia Bennett as Elsa; Andrew Johnson as Lackey; and Gracyne Johnson as Anna. (Casey Kreider/Daily Inter Lake)
Casey Kreider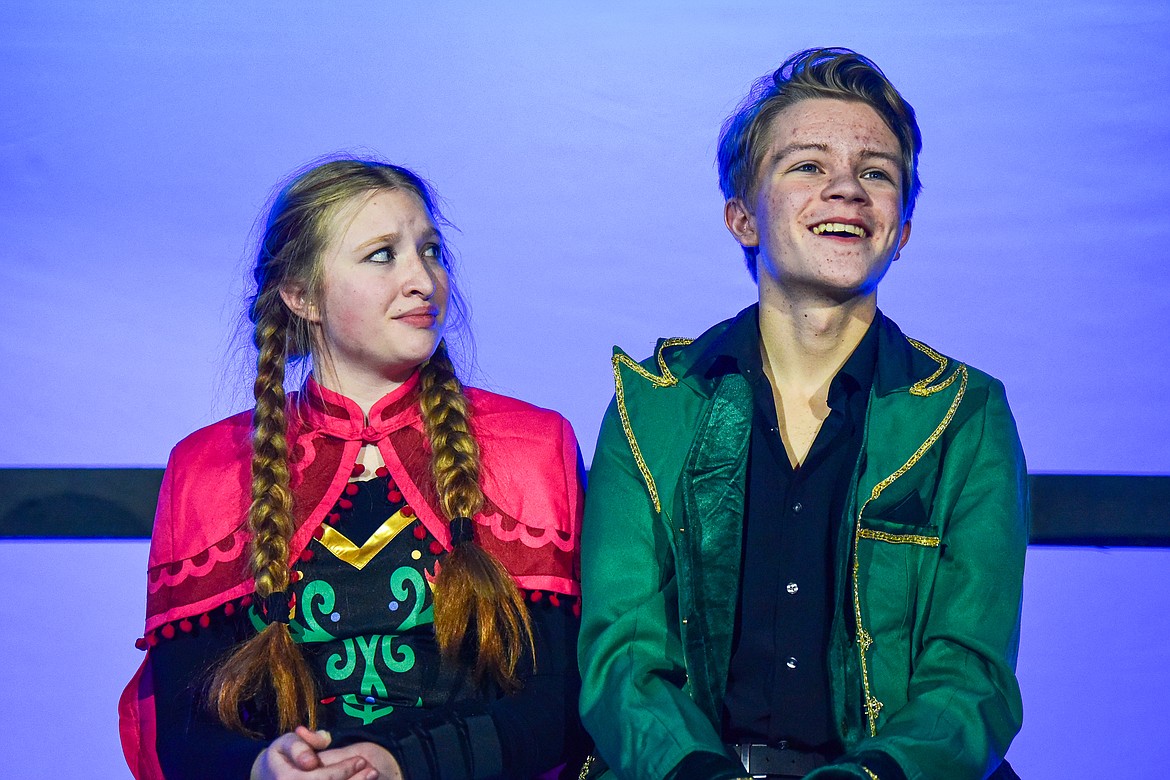 Flathead High School students rehearse a scene from the musical "Frozen" inside the auditorium on Tuesday, Oct. 24. Performing are Gracyne Johnson as Anna and Collin Olson as Hans. (Casey Kreider/Daily Inter Lake)
Casey Kreider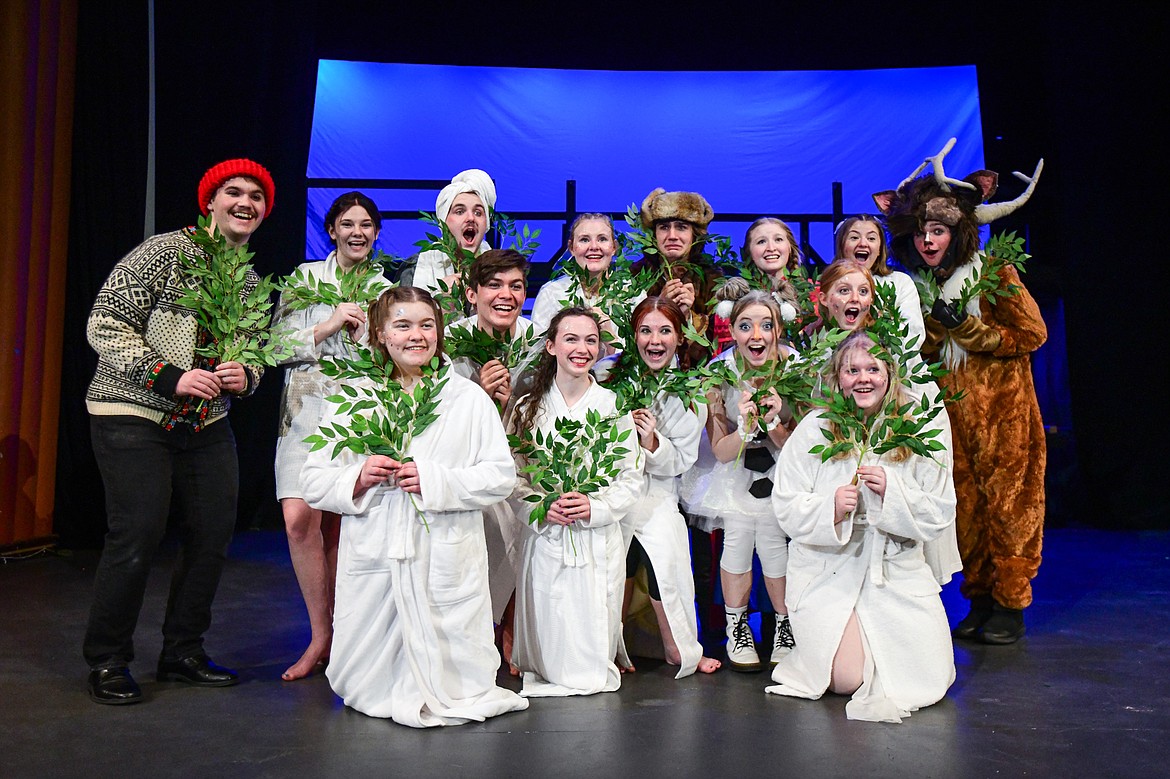 Flathead High School students rehearse a scene from the musical "Frozen" inside the auditorium on Tuesday, Nov. 14. (Casey Kreider/Daily Inter Lake)
Casey Kreider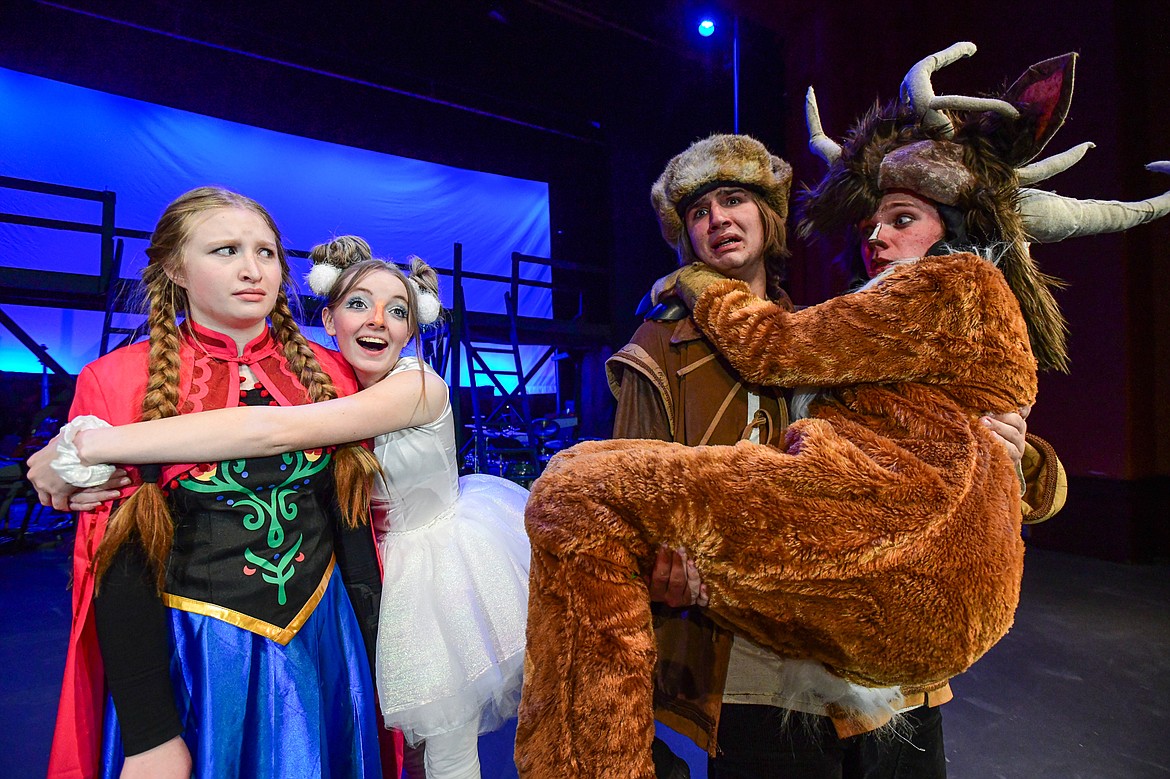 Flathead High School students rehearse a scene from the musical "Frozen" inside the auditorium on Tuesday, Nov. 14. Performing are, from left, Gracyne Johnson as Anna; Adina Lockwood as Olaf; Benjamin Moore as Kristoff; and Bronson Willcut as Sve. (Casey Kreider/Daily Inter Lake)
Casey Kreider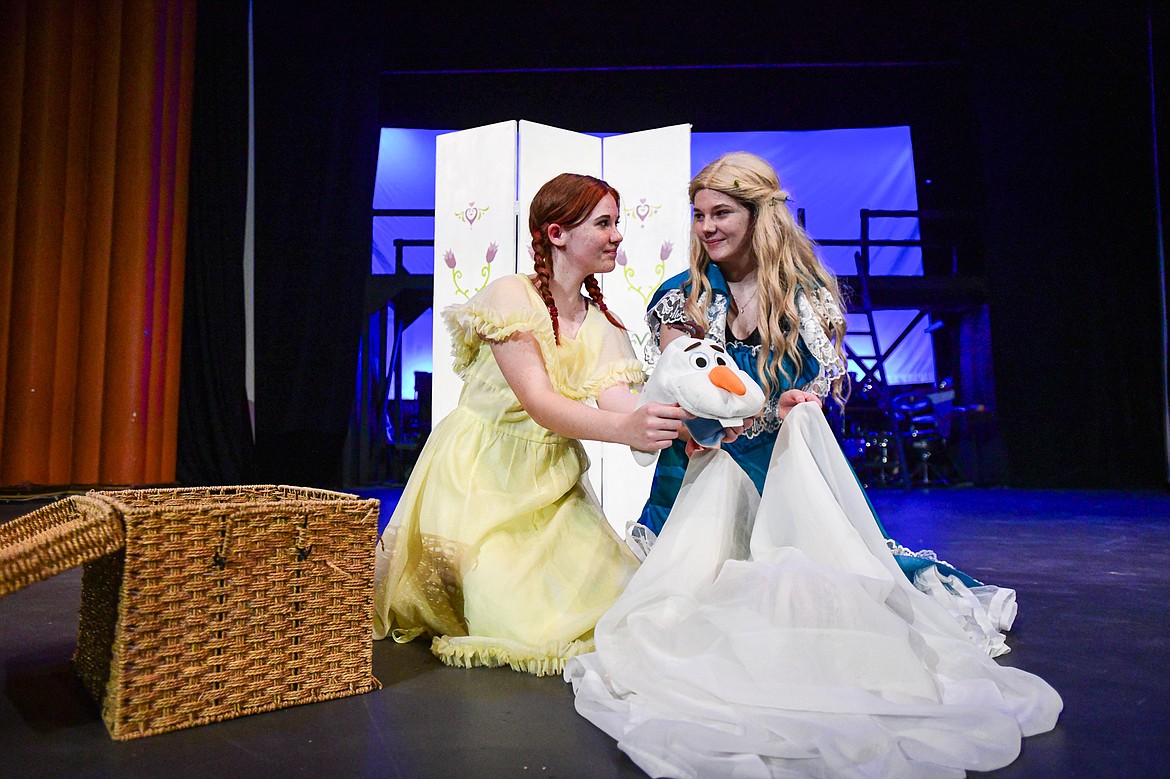 Flathead High School students rehearse a scene from the musical "Frozen" inside the auditorium on Tuesday, Oct. 24. Performing are Aubrie Mannon as Young Anna and Abigail O'Connell as Young Elsa.(Casey Kreider/Daily Inter Lake)
Casey Kreider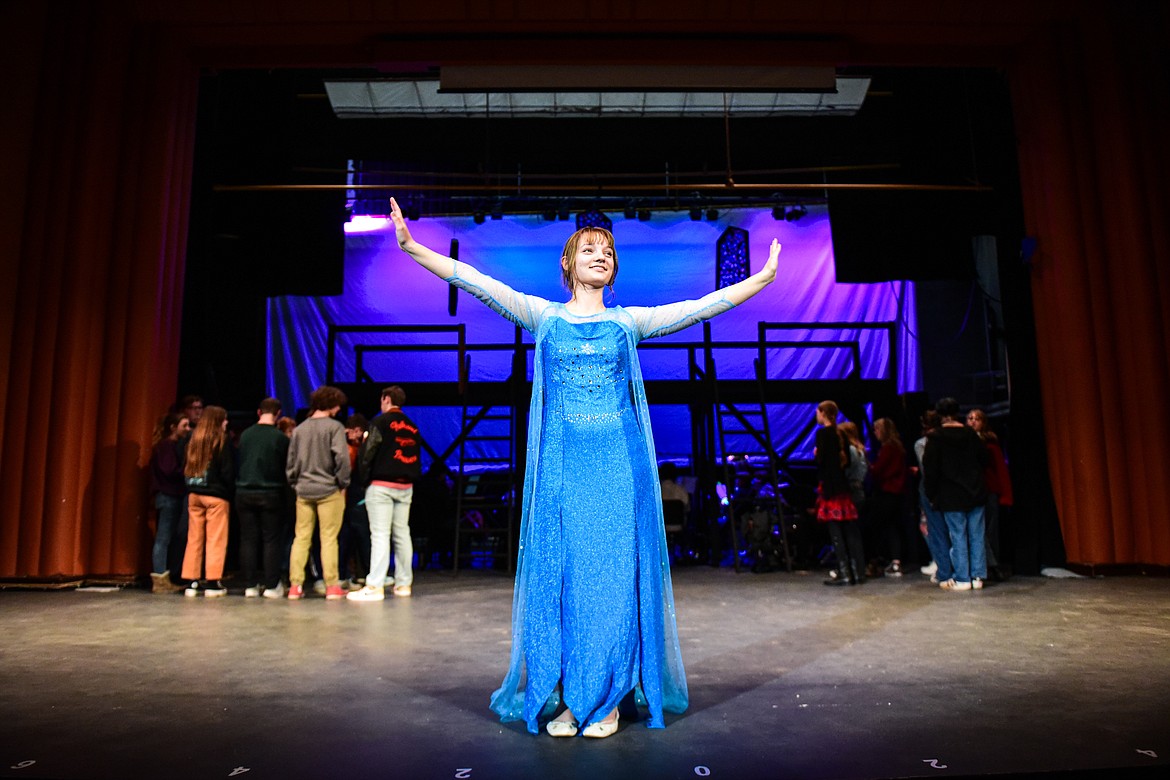 Flathead High School student Sophia Bennett rehearses a scene as Elsa from the musical "Frozen" inside the auditorium at Flathead High School on Tuesday, Oct. 24. (Casey Kreider/Daily Inter Lake)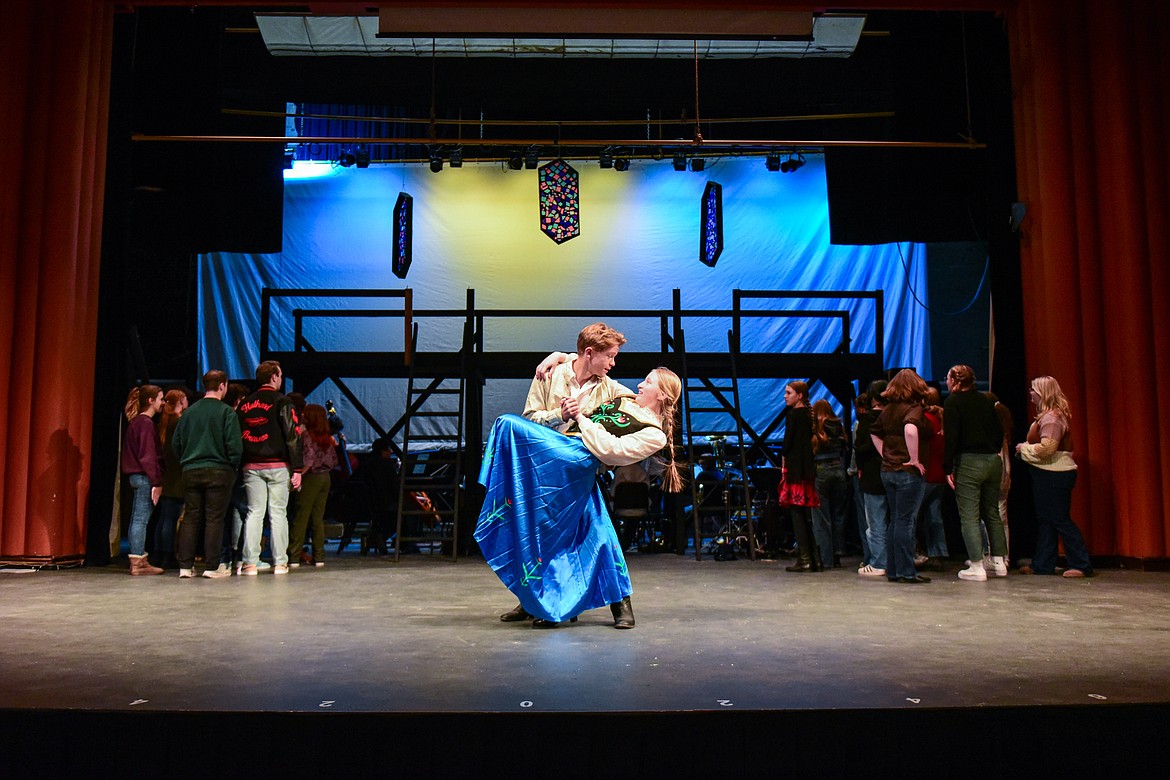 Flathead High School students Collin Olson, left, as Hans, and Gracyne Johnson, right, as Anna, rehearse a scene from the musical "Frozen" inside the auditorium at Flathead High School on Tuesday, Oct. 24. (Casey Kreider/Daily Inter Lake)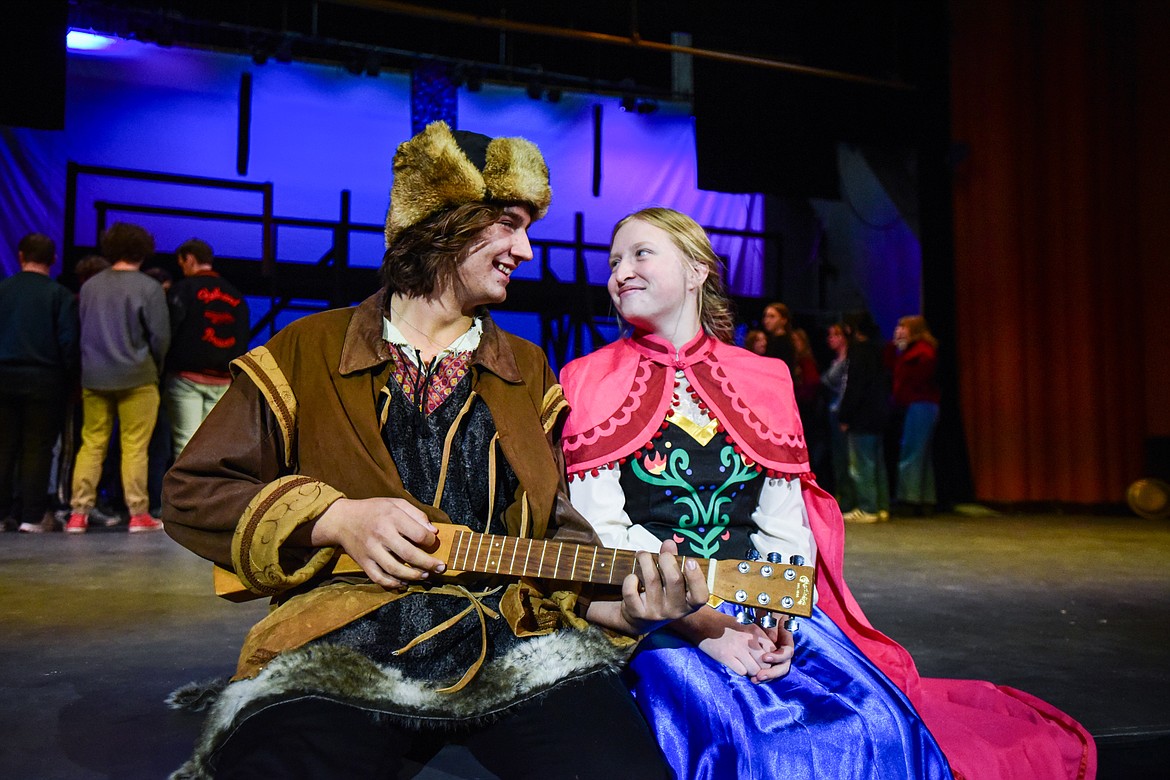 Flathead High School students Benjamin Moore, left, as Kristof, and Gracyne Johnson, as Anna, rehearse a scene from the musical "Frozen" inside the auditorium at Flathead High School on Tuesday, Oct. 24. (Casey Kreider/Daily Inter Lake)
Flathead High School students Sophia Bennett, left, as Elsa, and Gracyne Johnson, right, as Anna, rehearse a scene from the musical "Frozen" inside the auditorium at Flathead High School on Tuesday, Oct. 24. (Casey Kreider/Daily Inter Lake)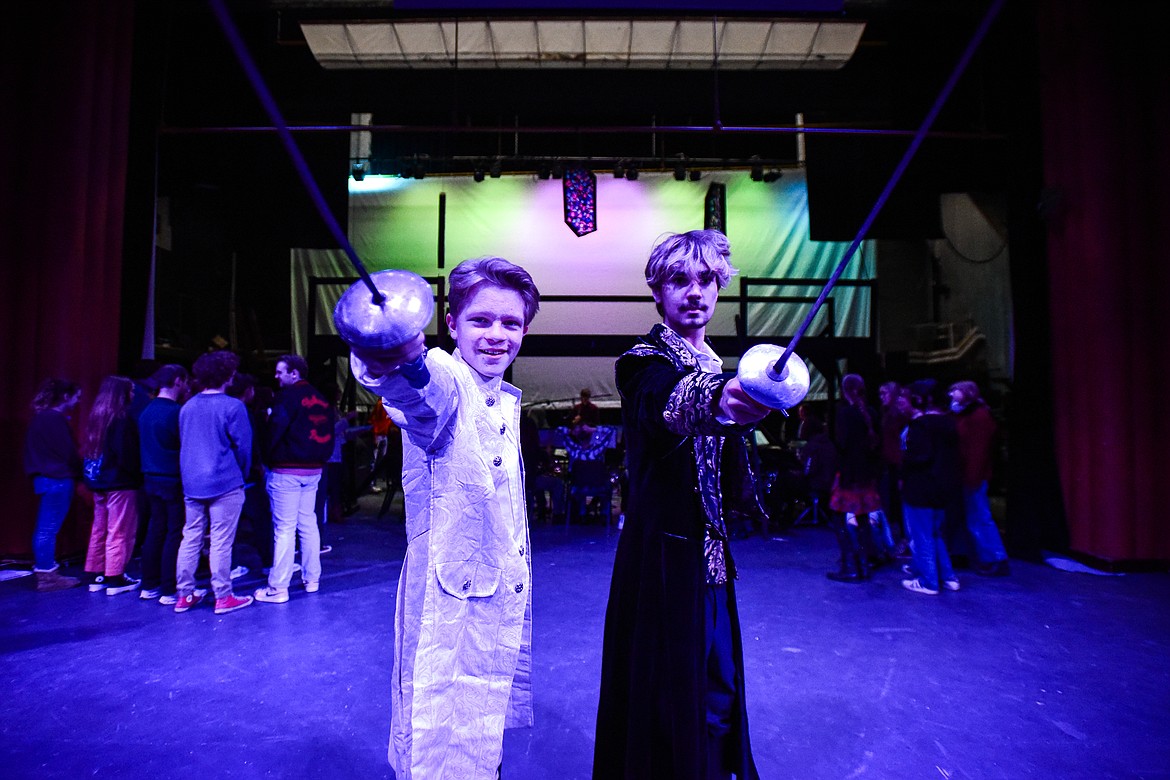 Flathead High School students Collin Olson, left, as Hans, and Ryan Kitzmiller, right, as Weselton, rehearse a scene from the musical "Frozen" inside the auditorium at Flathead High School on Tuesday, Oct. 24. (Casey Kreider/Daily Inter Lake)
Previous
Next
Flathead High School students Saturday concluded their run of several performances of the Broadway version of Disney's "Frozen."
FHS was the first school in Montana to produce the stage version of "Frozen" after winning the United States of Frozen competition in September 2022. One high school was selected from each state to win production and performance rights and script and score materials through the nationwide competition organized by the Educational Theatre Association, Disney Theatrical Group and Music Theatre International.
Written for professional performers, what sets the Broadway version apart from a typical high school musical is the degree of difficulty. On top of all the songs in the 2013 animated movie, the Broadway musical features 23 additional songs in the approximately two-hour-long performance.
Recent Headlines
---