Hungry Horse Reservoir's west side road reopens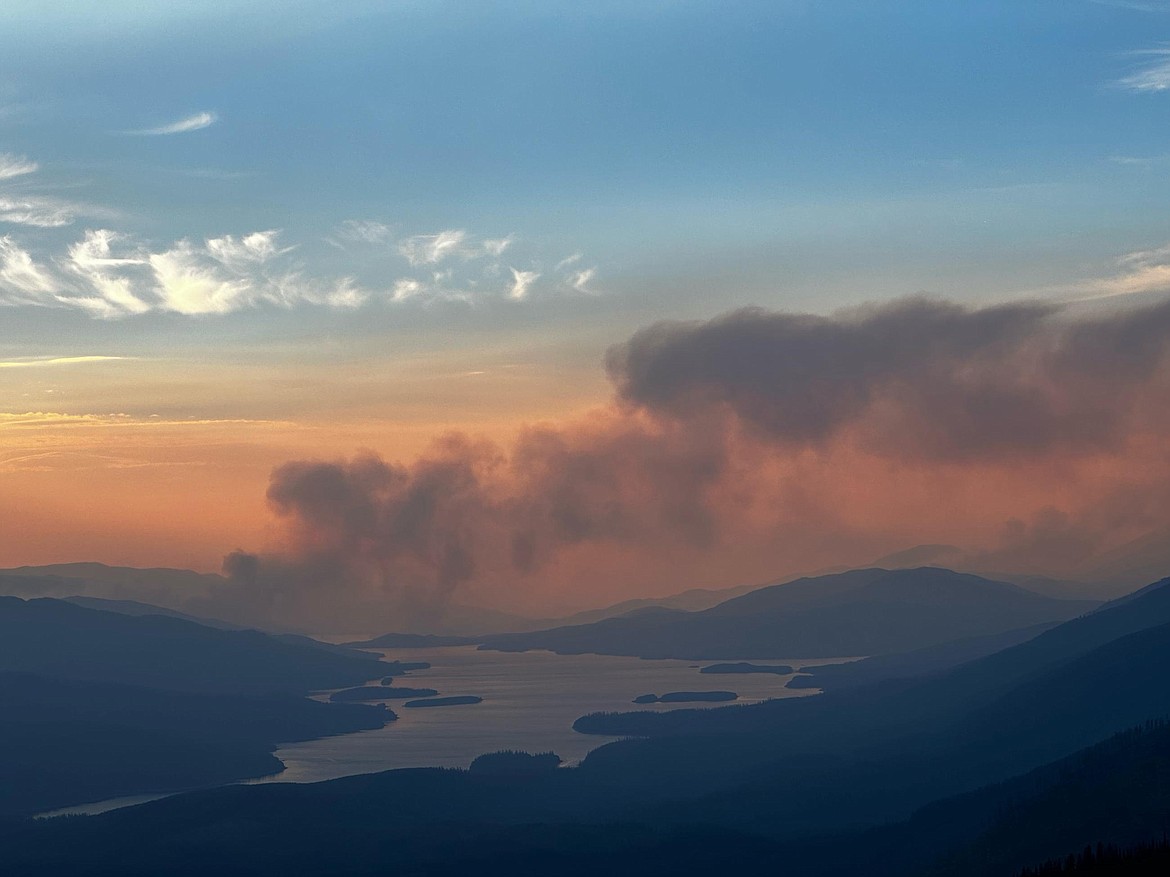 The Doris Point Fire burns along Hungry Horse Reservoir on Aug. 17, 2023. (InciWeb photo)
The west side road of Hungry Horse Reservoir reopened to the public Friday, allowing travel all the way to Spotted Bear Ranger Station.
The road had been closed since early August due to activity on the Ridge, Doris Point and Tin Solider fires. Recent rainfall has cooled the fires enough to allow both the east and west side roads to reopen.
"We appreciate the patience our public demonstrated as we forfeited some of our favorite recreation opportunities over the last four to five weeks," said Rob Davies, Hungry Horse District Ranger. "It was important that we keep the public safe and allow fire personnel to finish up with suppression activities and continue with clean-up operations."
All three fires were approaching 100% containment Friday, but some fire activity was still possible, rangers warned.
"The fires around Hungry Horse Reservoir are still not 100% contained and it is critical that the public stays out of the Ridge and Doris Point fire areas as equipment is operating and many hazards still exist," Davies added.
The heavy rainfall has also created dangerous conditions in the recently burned areas where soils have been loosened.
The Doris Creek Road and the Lost Jonny Road are within the fire areas and will remain closed through most of the fall due to rolling debris and weakened trees.
The scenic Alpine 7 trail atop the Swan Range will remain open to hikers. 
Near the Ridge Fire, the closed area encompasses Emery Creek drainage, north of NFS road 38 and west of Margaret Creek, including a portion of the Coram Experimental Forest. All roads and trails within the closure are closed to the public, including the Desert Mountain Road and Emery Creek Road.
Campgrounds along the reservoir are now up and running. Campground hosts will be on site, but there will be no water or garbage services. Due to the reduced services, camping fees have been decreased.
The following campgrounds along Hungry Horse Reservoir have extended dates of operation this fall:
Devil Creek – Sept. 15
Emery Bay – Sept. 26
Doris Creek – Sept. 27
Lid Creek – Sept. 27
Lost Johnny Camp – Sept. 27
Lost Johnny Point – Sept. 27
Recent Headlines
---