Northwest Montana History Museum combs through collection for yard sale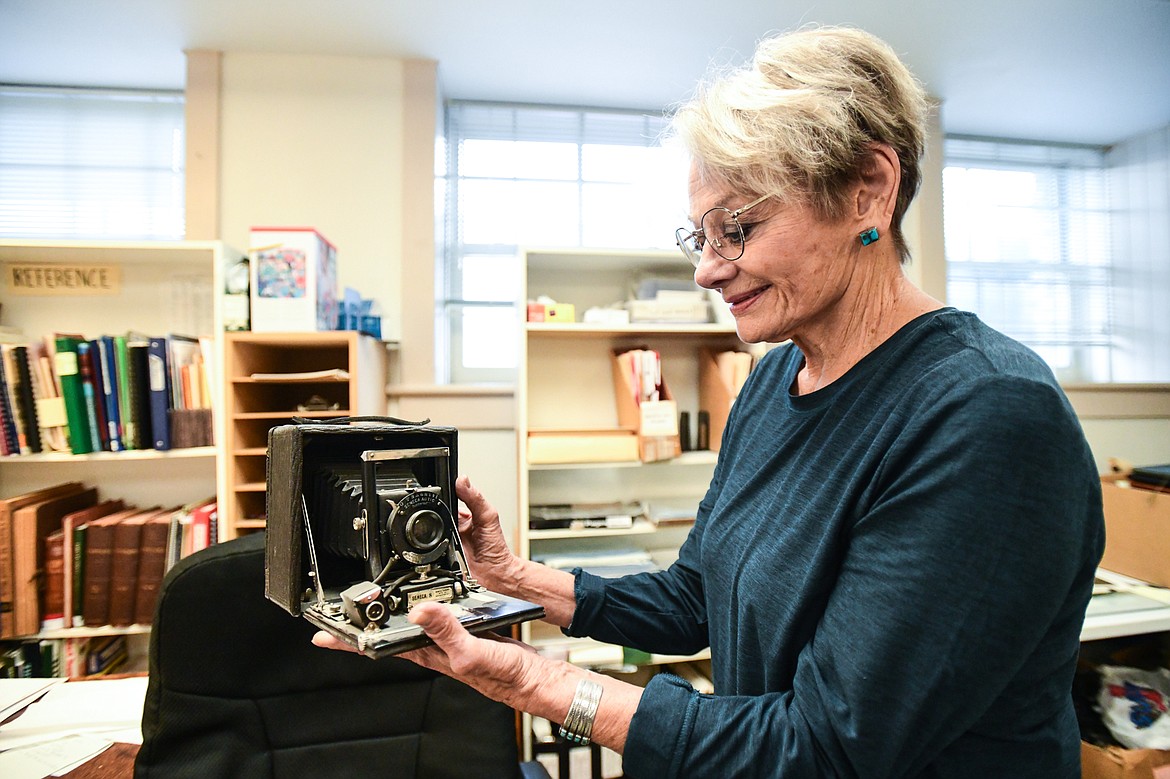 Terri Hill, a volunteer and the yard sale coordinator at the Northwest Montana History Museum, shows a Seneca No. 8 camera, one of several that belonged to photographer Ed Gilliland that will be up for sale during the museum's yard sale. (Casey Kreider/Daily Inter Lake)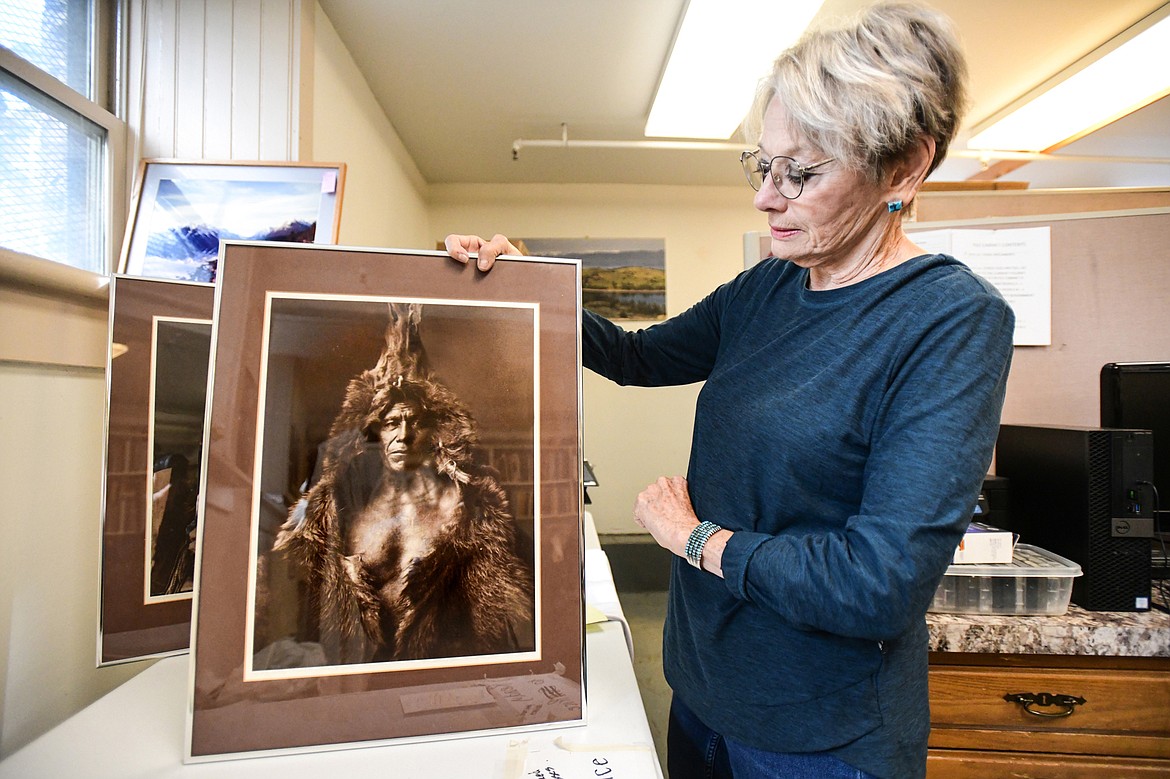 Terri Hill, a volunteer and the yard sale coordinator at the Northwest Montana History Museum, displays two framed prints by photographer Ed Gilliland on Wednesday, Sept. 13 that will be up for sale during the museum's yard sale. (Casey Kreider/Daily Inter Lake)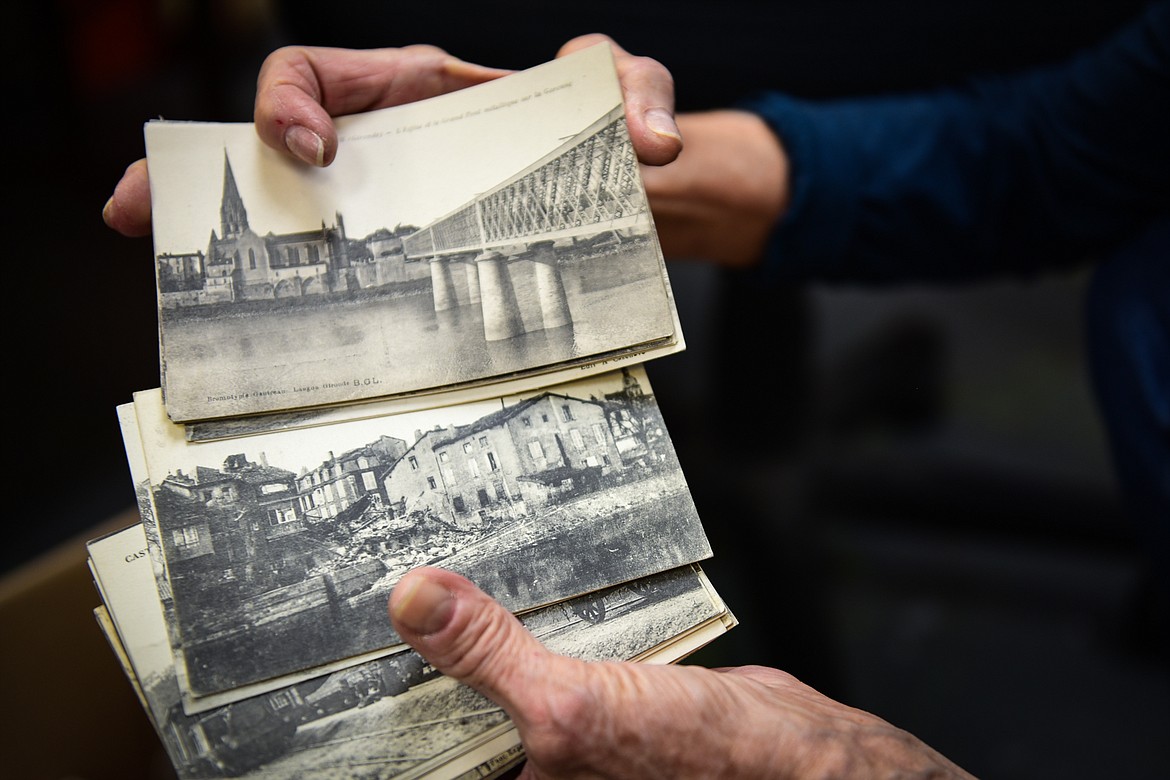 Terri Hill, a volunteer and the yard sale coordinator at the Northwest Montana History Museum, holds up a series of postcards sent from a soldier serving in France in World War I that he sent home to his sweetheart in Kalispell that will be up for sale at the museum's yard sale. (Casey Kreider/Daily Inter Lake)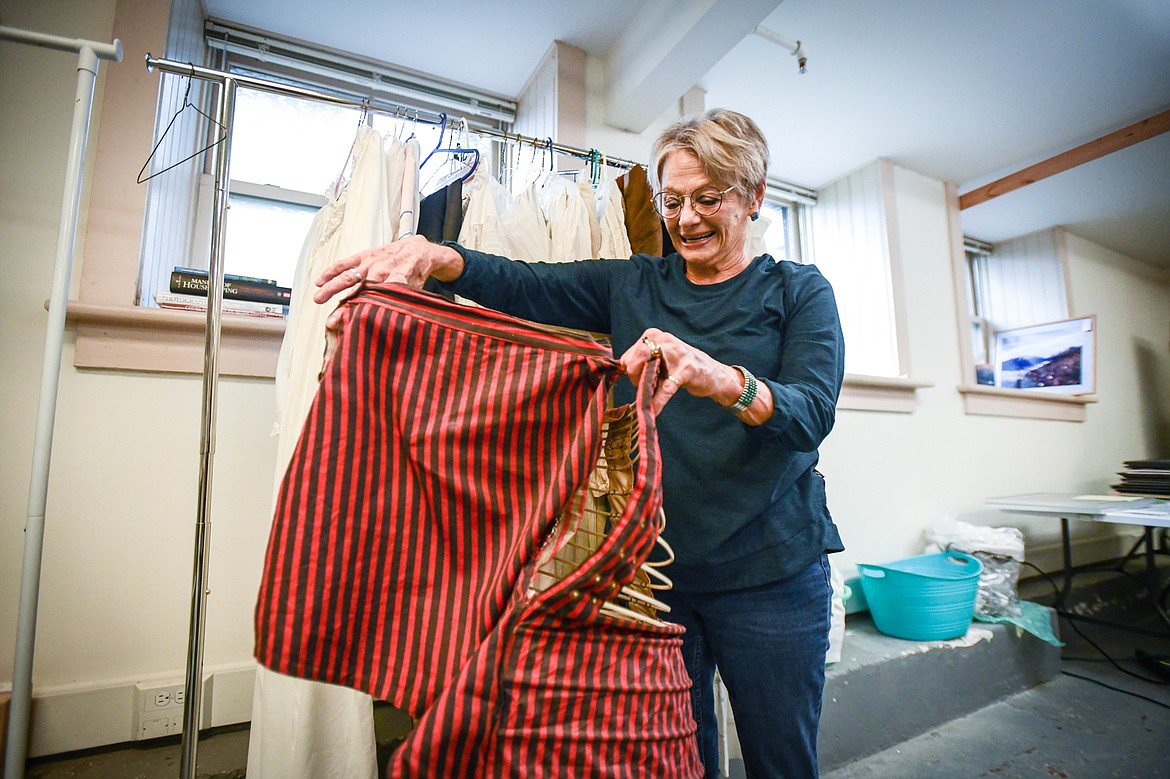 Terri Hill, a volunteer and the yard sale coordinator at the Northwest Montana History Museum, holds up the bustle frame from a 1800s-era dress that will be up for sale at the museum's yard sale. (Casey Kreider/Daily Inter Lake)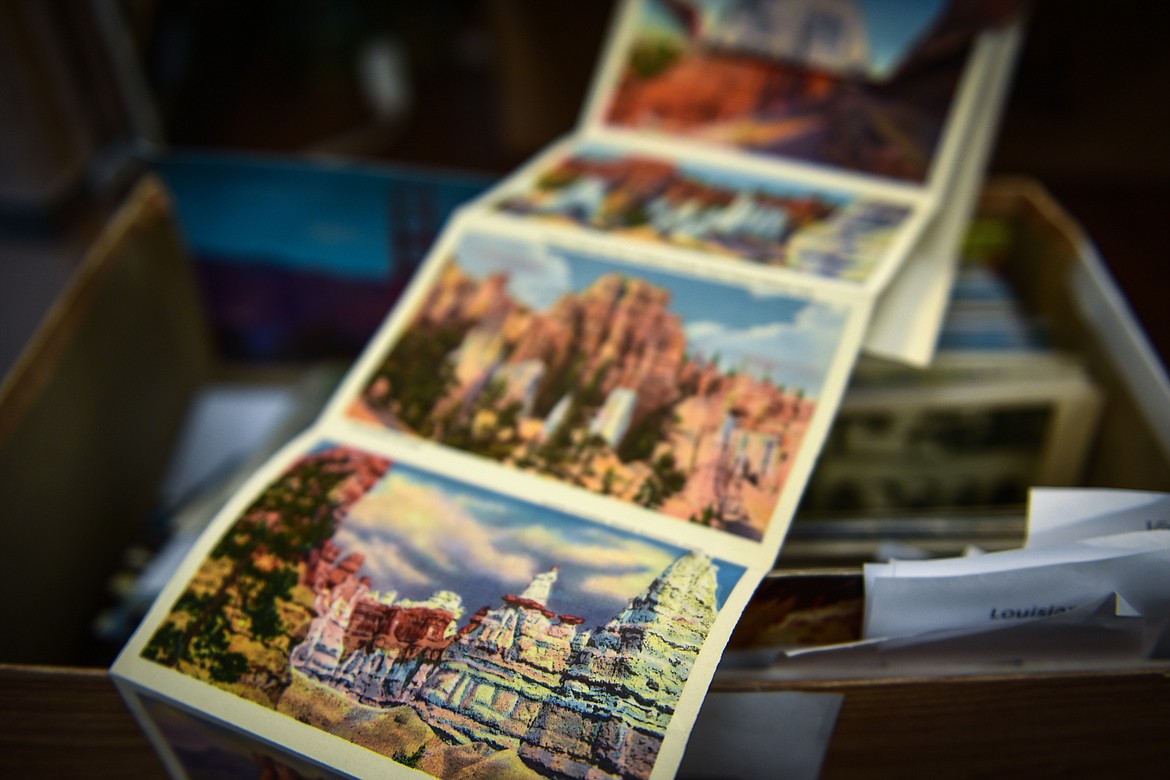 A series of illustrated postcards highlighting national parks in Utah was amongst a box of old postcards that will be up for sale at the Northwest Montana History Museum's yard sale. (Casey Kreider/Daily Inter Lake)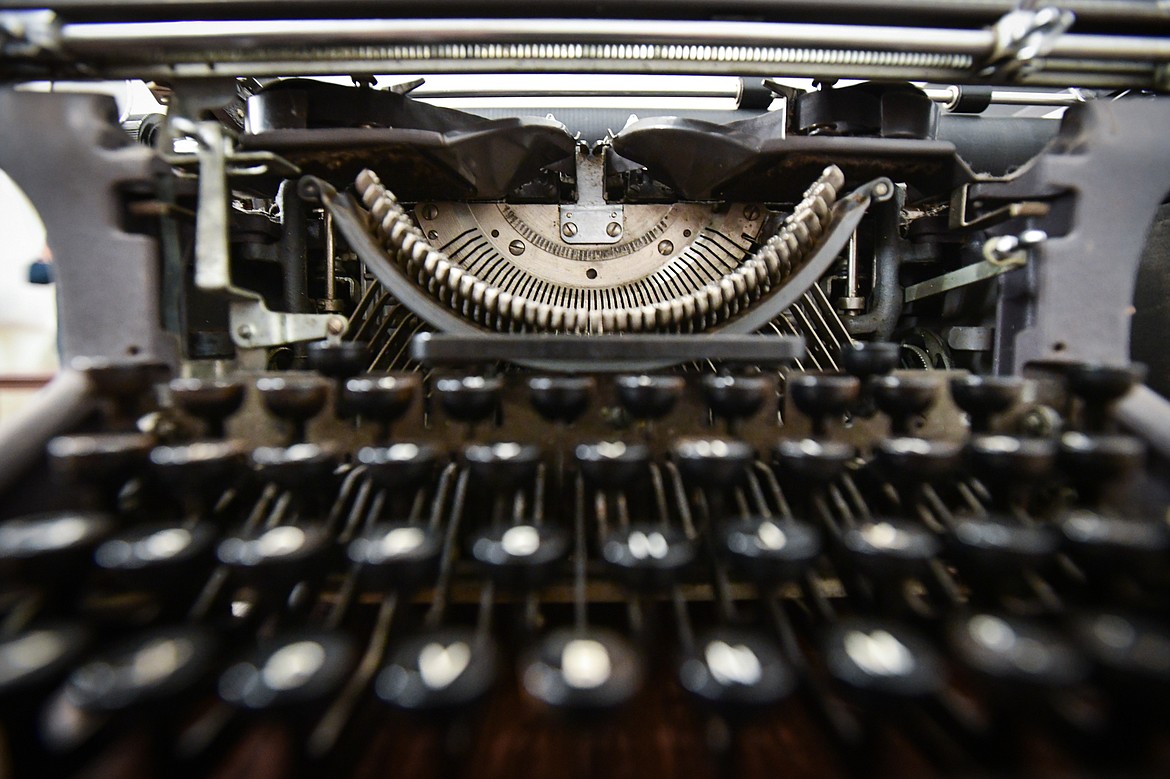 An old Underwood typewriter, one of several typewriters that will be for sale at the Northwest Montana History Museum's yard sale. (Casey Kreider/Daily Inter Lake)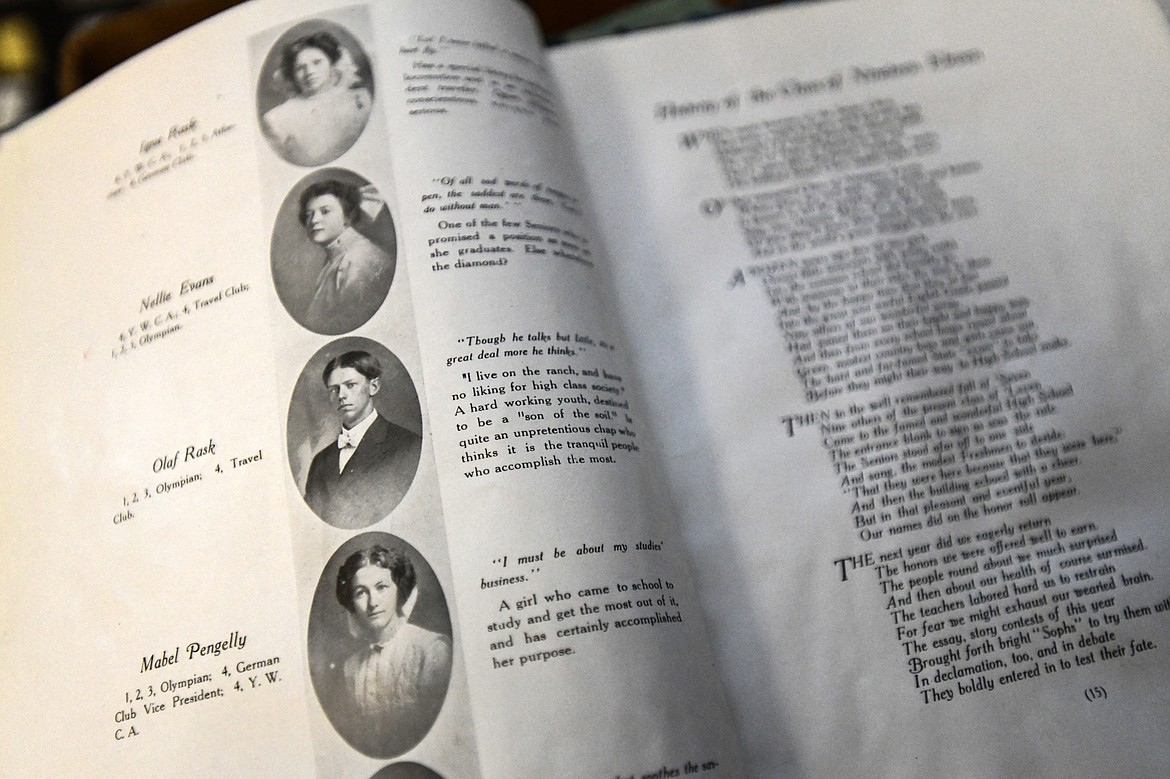 Several old Flathead High School yearbooks, this one from 1910, will be up for sale at the Northwest Montana History Museum's yard sale. (Casey Kreider/Daily Inter Lake)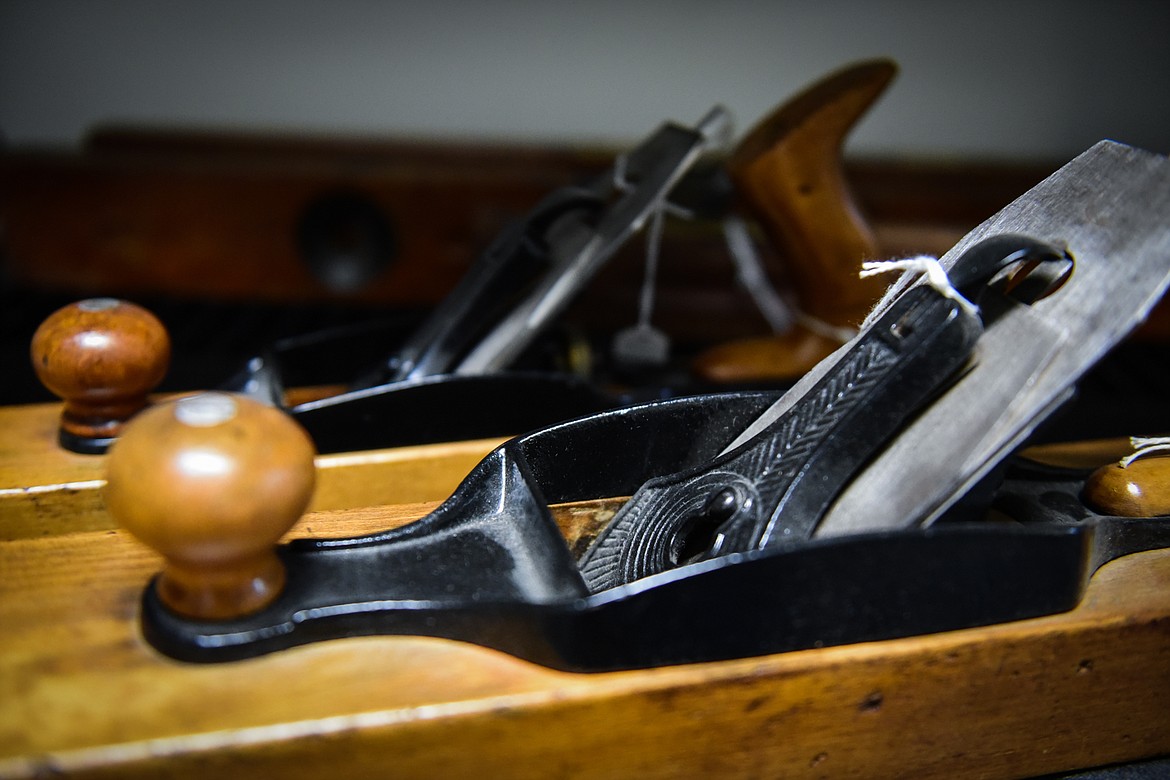 Old wood planers that will be up for sale during the Northwest Montana History Museum's yard sale. (Casey Kreider/Daily Inter Lake)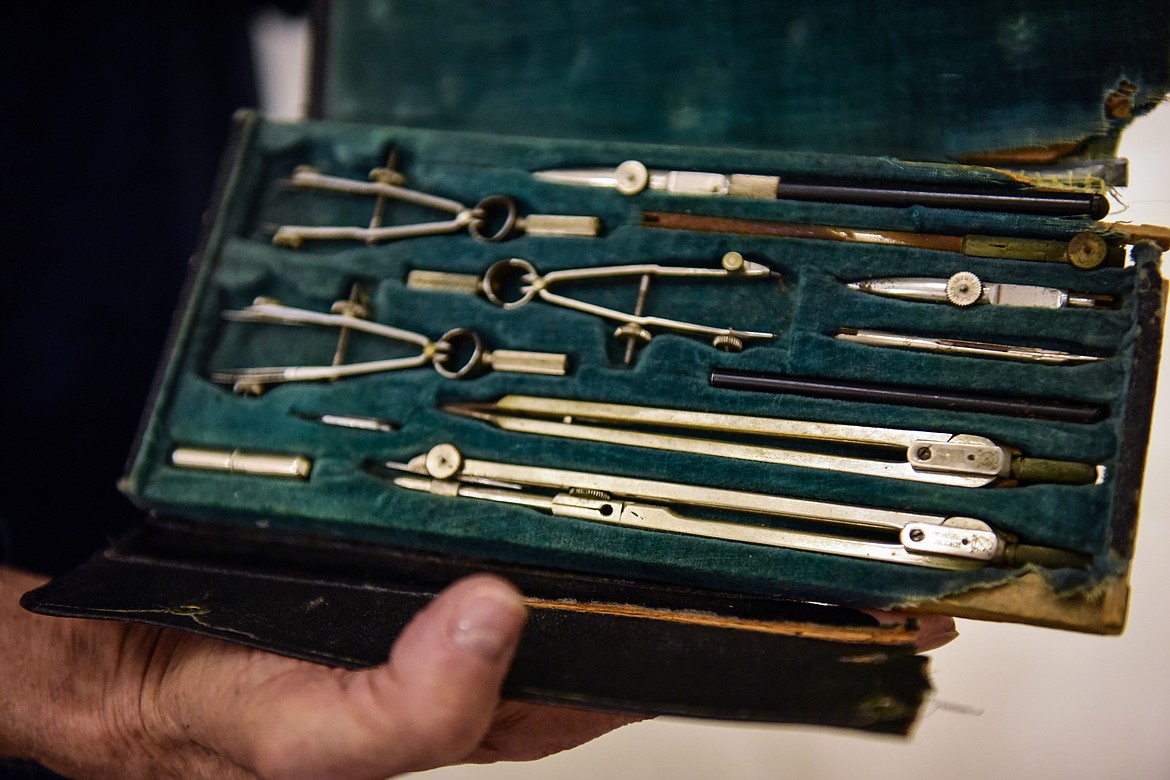 Terri Hill, a volunteer and the yard sale coordinator at the Northwest Montana History Museum, shows a compass kit that will be up for sale during the museum's yard sale. (Casey Kreider/Daily Inter Lake)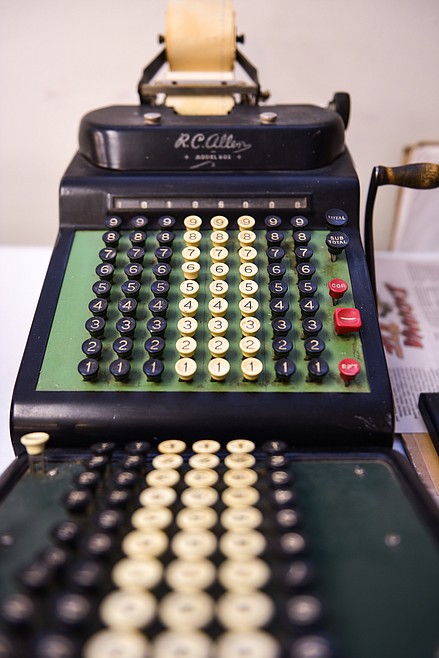 Two vintage, hand-crank Burroughs adding machines that will be for sale at the Northwest Montana History Museum's yard sale. (Casey Kreider/Daily Inter Lake)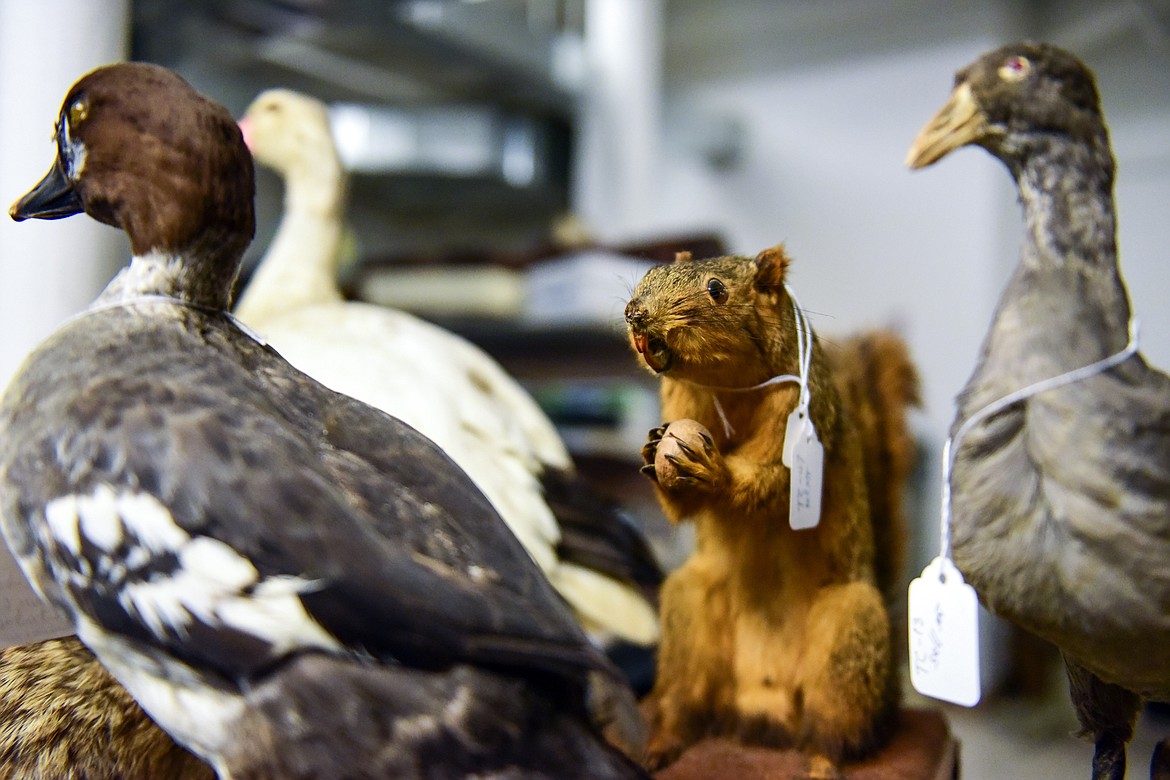 A taxidermied squirrel that will be up for sale at the Northwest Montana History Museum's yard sale. (Casey Kreider/Daily Inter Lake)
Previous
Next
by
TAYLOR INMAN
Daily Inter Lake
|
September 17, 2023 12:00 AM
The upstairs archives at the Northwest Montana History Museum are packed full of treasures from the region's storied history.
There are some things that are more abundant than others: like three butter churns, 14 typewriters and dozens of postcards and picture frames. Running low on storage, volunteers and staff at the Kalispell museum have spent the majority of the year sorting through the collection and finding items that can be sold during a yard sale on Saturday, Sept. 23.
Museum volunteer Terri Hill said the museum follows strict guidelines set by the International Council of Museums when deciding what can be sold. Some things are off-limits, like items in the genealogy collection. But, Hill said, there are duplicates and items that have no connection to the area that can be parted with.
"We have been gifted so generously by the community for decades. And a lot of things we have no story behind, no donor information and it just sits there. So, what we're looking for is the story behind the item and the ownership history," Hill said.
Since opening its doors 25 years ago, the museum has adopted a defined process it uses now for handling items that enter its collection including requiring a signed deed of gift from the donor. Previously some items came into the collection informally.
If an item has a traceable donor, volunteers contact them to see if they approve of it leaving the museum's possession. Hill said most people have no issue with that, but before it goes to the yard sale the item is also offered to other museums in Montana.
"We were in touch with a number of other museums throughout the state and we shipped books to them that reflect the history of their region," Hill said, later adding that they also donated taxidermied birds and fish to the Glacier Institute to be used for educational purposes.
The remaining items will be for sale on Sept. 23. The sale coincides with Locals Day when the history museum, the Conrad Mansion Museum and Hockaday Museum of Art are offering discounted admission and special activities.

AMONG THE items are a taxidermied squirrel with an odd little face, a late 1800s dress and dental equipment. There are also bigger items like trunks and furniture and smaller items like postcards and prints.
"We have taxidermy items, we have vintage clothing from the 1800s, furs and hats. We have bottles, or old vintage kitchen items," Hill said. "Books, picture frames, old newspapers, Flathead High School annuals dating back to the teens."
Hill has dedicated several months to the project as a new volunteer at the museum. She said museum staff, other volunteers and the board members were "generous with their time and expertise." Many took over certain categories of items and brought in experienced collectors for information and pricing suggestions.
"It has been a big, collective effort all the way, even while they carried on their regular duties," Hill said.
She was new to volunteering at the museum in the spring when her cousin and fellow volunteer Jane Renfrow asked her to start going through items that were bogging down shelves in the acquisitions room. Hill, an avid yard saler, told her cousin that these items could probably be sold. But, they didn't want the community to think that they were disregarding their donations.

"We don't want to alienate the community because we are dispensing items that they've donated. So that's why those guidelines are in place. You know, we want to be conscious and considerate of what people donate," Hill said.
After a thorough process of sifting through the collection, volunteers are hoping these historic items will find a new home in order for the museum to continue accepting items to preserve Northwest Montana history.
"This museum is so grateful to this community because of the things they have donated. These items ultimately improve our acquisitions budget. Because if it sells in the yard sale those proceeds have to go back to our acquisitions department," Hill said.
The Northwest Montana History Museum's yard sale takes place from 10 a.m. to 4 p.m. on Saturday, Sept. 23 at the museum, 124 Second Ave. E., Kalispell. Special events also take place during the same time at the Conrad Mansion Museum and Hockaday Museum of Art.
For more information contact the museum at 406-756-8381.
Reporter Taylor Inman can be reached at 406-758-4433 or by emailing tinman@dailyinterlake.com.
Recent Headlines
---