Suspect in armed barroom dispute given deferred sentence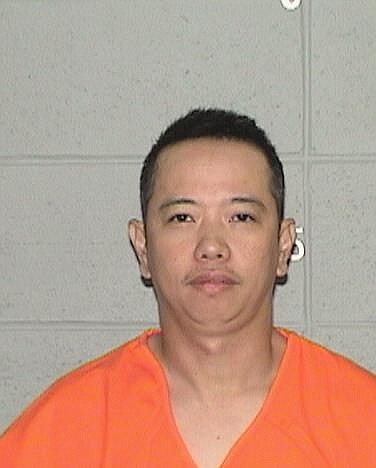 Tuyen Quang Tran. (Photo courtesy the Flathead County Sheriff's Office)
A local man accused of threatening another man with a gun at an area bar last year received a deferred two-year sentence in Flathead County District Court earlier this month.
Tuyen Quang Tran, 39, initially faced one count of felony assault with a weapon following the alleged Oct. 2, 2022 barroom confrontation but prosecutors later amended the charge to felony criminal endangerment. Though he maintained his innocence at his November 2022 arraignment, Tran ultimately reached an agreement with prosecutors and pleaded guilty to the criminal endangerment charge in July.
Judge Robert Allison handed down the sentence on Sept. 7.
Kalispell Police officers began investigating Tran after a man told authorities that he was at a Woodland Park Drive bar when an individual, who investigators later identified as Tran, allegedly leveled a gun at him. The victim said Tran told him to leave the watering hole, later shoving the gun into his ribs and saying, "You have to go," according to court documents.
The victim recounted going to his truck and said that Tran followed him out to the vehicle. After the victim hopped inside, Tran allegedly placed the gun against his neck, court documents said.
A witness told investigators they saw Tran point a gun at the victim during an incident involving the two men, according to court documents. She stepped between the two men at one point, she recalled.
During Tran's subsequent arrest on Fourth Avenue East North in Kalispell, officers searched his vehicle and found a loaded 9 mm Springfield pistol, court documents said.
News Editor Derrick Perkins can be reached at 758-4430 or dperkins@dailyinterlake.com.
Recent Headlines
---