Eli Young Band to perform in Kalispell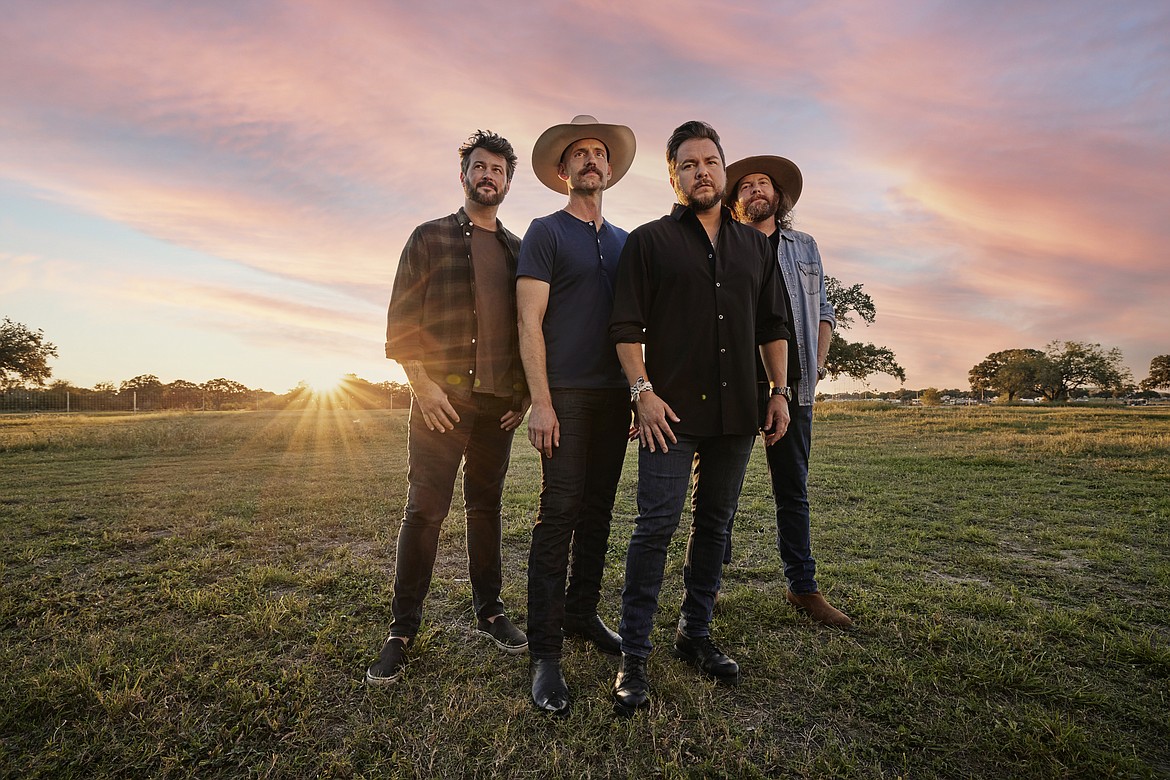 Tickets are on sale to see the Eli Young Band at the Wachholz College Center in February. (Courtesy photo)
|
September 21, 2023 12:00 AM
Tickets are on sale to see the Eli Young Band, a group described as unique in the modern Country scene for being "a true band of brothers who play their own instruments, write their own songs and cling fast to their Texas roots."
The Grammy-nominated band stops in Kalispell Feb. 21, 2024 following up on their last album "Love Talking," released last year.
On "Love Talking," lead singer Mike Eli joined forces with Nashville stalwarts Jimmy Robbins, Laura Veltz, Josh Osborne, Jon Nite and more. Also finding a home on the album is the sentimental "Lucky For Me" and tongue-in-cheek "Break Up In A Bar."
"We really wanted to find the positivity in what we got out of the last two years, so that was one of the main goals for this album," Eli said in a press release. "There was a lot of unknown that was written into some of the music we created during that time, but we all lived it so deeply; we wanted to offer something uplifting with our music."
Eli founded the band with guitarist James Young, bassist Jon Jones and drummer Chris Thompson at the University of North Texas in 2000 steadily building a grassroots fanbase that propelled four multi-platinum No. 1 singles "Crazy Girl," which won Song of the Year at the 2012 Academy of Country Music Awards; "Even If It Breaks Your Heart" "Love Ain't" and "Drunk Last Night."
Even with the accolades, what the band is good at has remained the same — performing organic, live country shows. Confident in their soulful, "hearts-on-fire" brand of country, the title track of their forthcoming album is impacting country radio and playlists now as they head out on a 51-city tour of the same name.
The Eli Young Band has shared the stage with Kenny Chesney, Rascal Flatts, Tim McGraw, Jason Aldean, Toby Keith, Chris Young, Darius Rucker and Dave Matthews Band and performed on national TV shows such as Today, Conan, Late Show with David Letterman, The Tonight Show with Jay Leno, Late Night with Jimmy Fallon, Jimmy Kimmel Live! and Fox & Friends.
The concert starts at 7:30 p.m. at the Wachholz College Center on the campus of Flathead Valley Community College. Ticket prices range from $39 to $65, not including fees, and may be purchased online wachholzcollegecenter.org or at the center.
Recent Headlines
---