'Lucid Dreaming' art exhibit comes to FVCC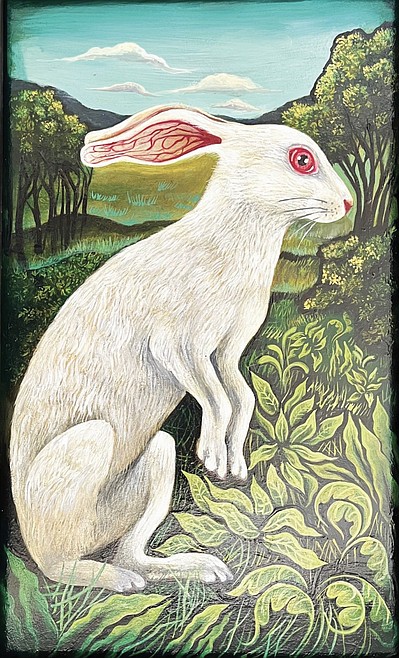 A painting by Montana artist Jennifer Indreland's upcoming exhibition "Lucid Dreaming." (Courtesy image)
|
September 21, 2023 12:00 AM
Montana artist Jennifer Indreland's "Lucid Dreaming" exhibition comes to the Wanda Hollensteiner Art Gallery at Flathead Valley Community College.
Evoking folk tales, medieval art and dreams, Indreland's paintings tell a story through mixed media assemblages that depict surreal versions of the natural world.
Born in Colorado, Indreland spent her summers on her family's fourth-generation Montana ranch. She attended high school in England and earned her bachelor's degree from the Rhode Island School of Design. After 20 years on the East Coast, she settled in Billings where she lives with her two sons.
An opening reception is planned from 5:30 to 7:30 p.m. Friday, Sept. 22 at the gallery located in the Wachholz College Center. The exhibition will be on display through Nov. 5. The gallery is open from noon to 4 p.m. Monday, Wednesday and Friday.
For more information visit wachholzcollegecenter.org.
Recent Headlines
---