Rockumentary tapped for Movie Night at the Museum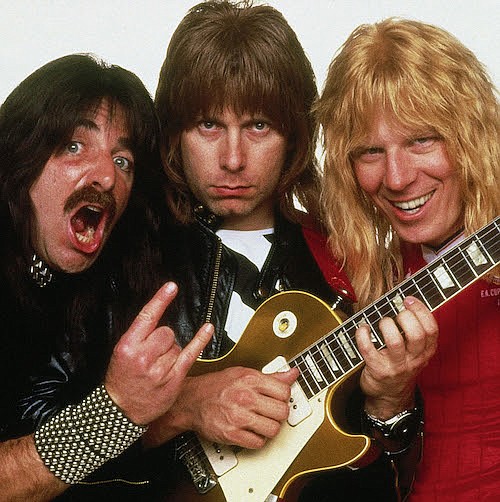 "This is Spinal Tap" will be shown at Movie Night at the Museum on Sept. 26. (Photo provided)
Get ready to rock at Movie Night at the Museum on Sept. 26 where Director Rob Reiner's 1984 rockumentary "This is Spinal Tap" will be screened.
In this largely improvised comedy, documentary producer Martin "Marty" DiBergi, played by Reiner, follows the heavy metal band Spinal Tap on their U.S. tour to promote their new album "Smell the Glove."
While the film was popular with the critics, it met with only modest commercial success. Over time, the movie developed a cult following, and in 2002, was selected for preservation by the National Film Registry for essentially launching the mockumentary genre.
"This is Spinal Tap," stars Christoper Guest as guitarist Nigel Tufnel, Michael McKean as guitarist and lead singer David St. Hubbins, Harry Shearer as bassist Derek Smalls.
Doors open 6:30 p.m. and the movie starts at 7 p.m. at the Northwest Montana History Museum, 124 Second Ave. E. in Kalispell. Admission and popcorn are free. Soda bottled water, beer, and wine are available for purchase. Seating is provided, but viewers are welcome to bring cushions or other seating.
Recent Headlines
---