Whitefish Theatre Company brings comedy 'Kalamazoo' to the stage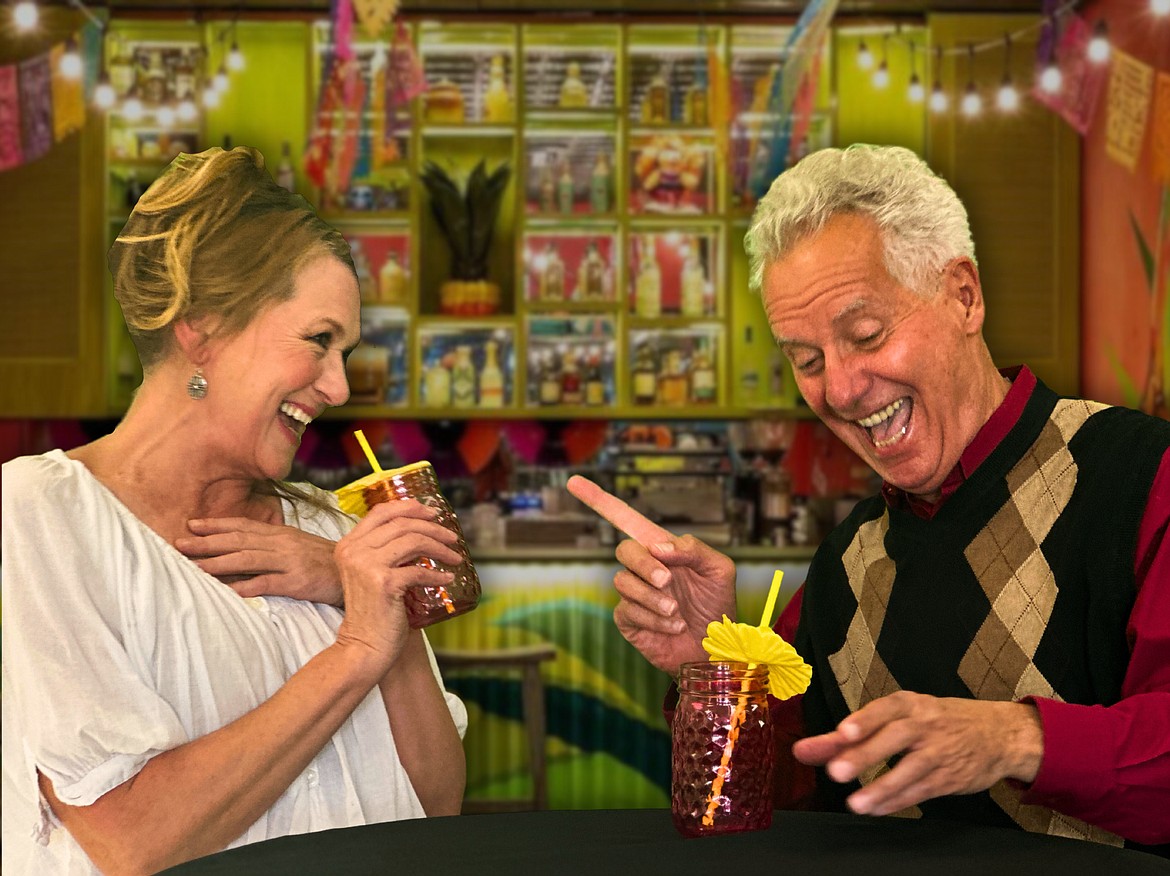 Whitefish Theatre Company presents "Kalamazoo," starring Dawn Watland, and Tony Hernandez (Image provided by WTC)
|
September 21, 2023 12:00 AM
Described as "both hilarious and startlingly honest," Whitefish Theatre Company presents "Kalamazoo" by Michelle Kholos Brooks and Kelly Younger in its first Black Curtain production of the season.
When Peg, a 70-something, Irish Catholic bird lover meets Irving, a 70-something Jewish, metal detector-toting East Coaster on an online dating site, it feels like love at first click. But after their crazy margarita-filled first date, complete with body shots and morning-after tattoos, Peg and Irving find that they still have a little aging to do if they want to forget their past and move forward into a future together.
Winner of the Riva Shiner Comedy Award, "Kalamazoo" is a romantic comedy about life's second act and learning you're never too old to be young.
"I'm sure most of us can relate to some form of heartbreak and loss and how scary it can be to be vulnerable and jump back into the dating pool," Director Malcolm Sharbutt said. 'Kalamazoo' so beautifully takes the audience on this ride through all of the hilarious, absurd, awkward and horribleness of getting back in the proverbial saddle and learning to let go and love again."

Cast members include Dawn Watland as Peg, Tony Hernandez as Irving, and Mona Charles reading the stage directions.
"One of the most rare and powerful things that can happen in live theater is when actors bring a story to life with such charm and humanity that the audience completely forgets that they are watching a play," adds Sharbutt. "I truly cannot wait for audiences to take this journey with them and get lost in all the love, life and laughter that overflows from this darling show."
Black Curtain productions feature minimal staging, set and props and actors will read from scripts. Two 7:30 p.m. performances will be held Sept. 23 and 24 at the O'Shaughnessy Center in Whitefish. The production contains some adult language and themes.
Tickets are $12 for adults and $10 for students. Tickets may be purchased at the box office at 1 Central Ave. in Whitefish, online at www.whitefishtheatreco.org or by calling 862-5371.
Recent Headlines
---