Griz and cub put down after breaking into cabins, freezers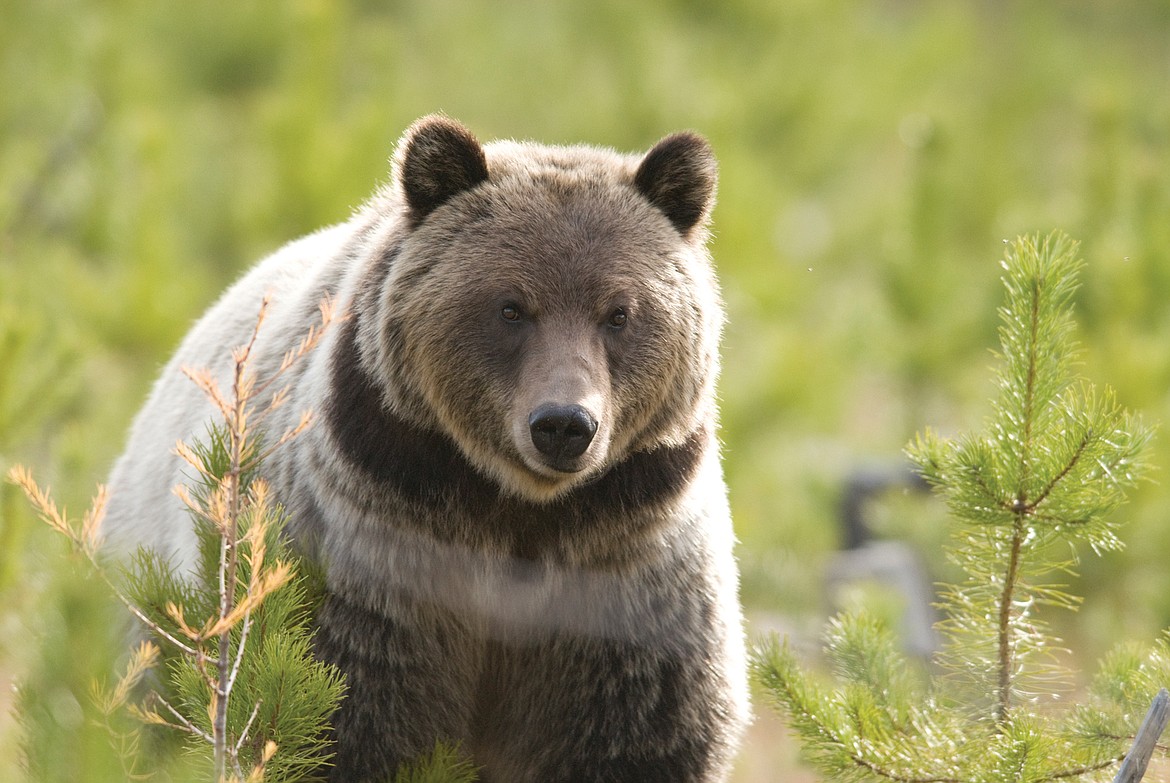 A grizzly bear is seen in this file photo. (Hungry Horse News)
A grizzly sow and her cub were captured and euthanized after several conflicts with people in the Fortine and North Fork areas in northwest Montana.
Montana Fish, Wildlife and Parks received numerous reports of an adult female grizzly bear and male cub getting into unsecured garbage in the Fortine area in Lincoln County in early August.
State bear specialists captured the bears and moved them to forestland near Frozen Lake and Tuchuck Mountain. The bears traveled to the North Fork of the Flathead and began seeking food sources by breaking into cabins, garages, outdoor freezers and a trailer.
Wildlife officials responded and captured the adult female, estimated to be 6 years old, and the cub. Based on reports and video footage, the bears were severely food conditioned and habituated to people. The decision was made to euthanize both animals on Sept. 20 in consultation with the U.S. Fish & Wildlife Service and by Interagency Grizzly Bear Committee guidelines.
Food-conditioned and habituated bears are those that have sought and obtained unnatural foods, destroyed property, or displayed aggressive, non-defensive behavior toward humans. Wildlife officials say that once a bear has become food-conditioned, hazing and aversive conditioning are unlikely to be successful.
Food-conditioned and habituated bears are not relocated due to human safety concerns.
Recent Headlines
---