Whitefish eatery focuses on health-conscious food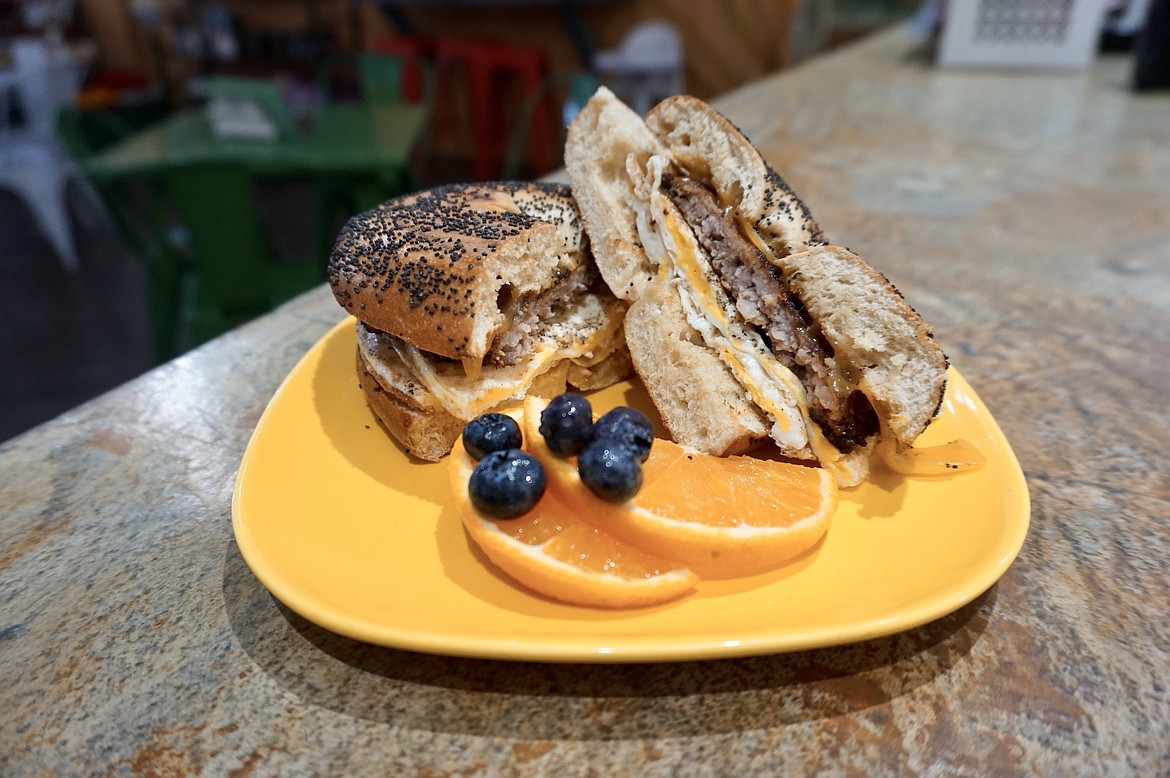 The everything bagel breakfast sandwich at Huck's Place in Whitefish. (Summer Zalesky/Daily Inter Lake)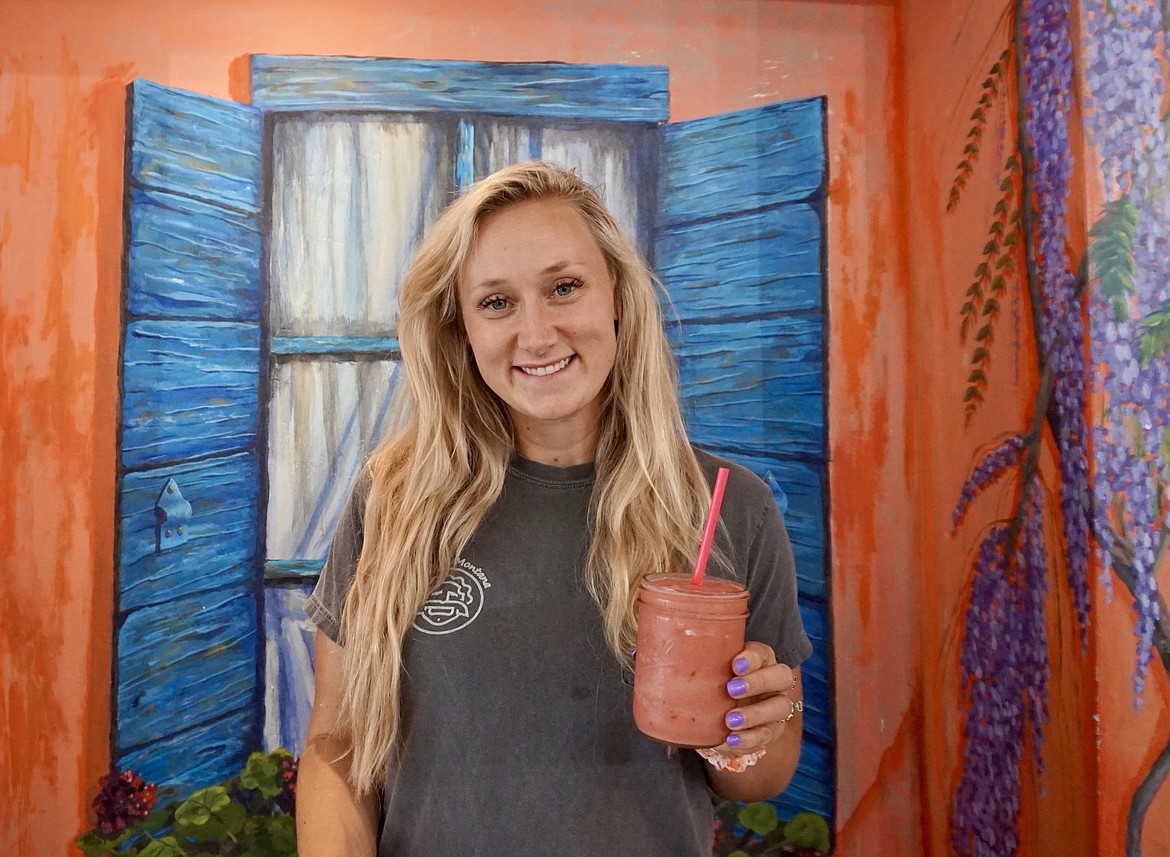 Madisen Duty, owner of Huck's Place in Whitefish, holds a watermelon burst smoothie. The eatery focuses on health-conscious food. (Summer Zalesky/Daily Inter Lake)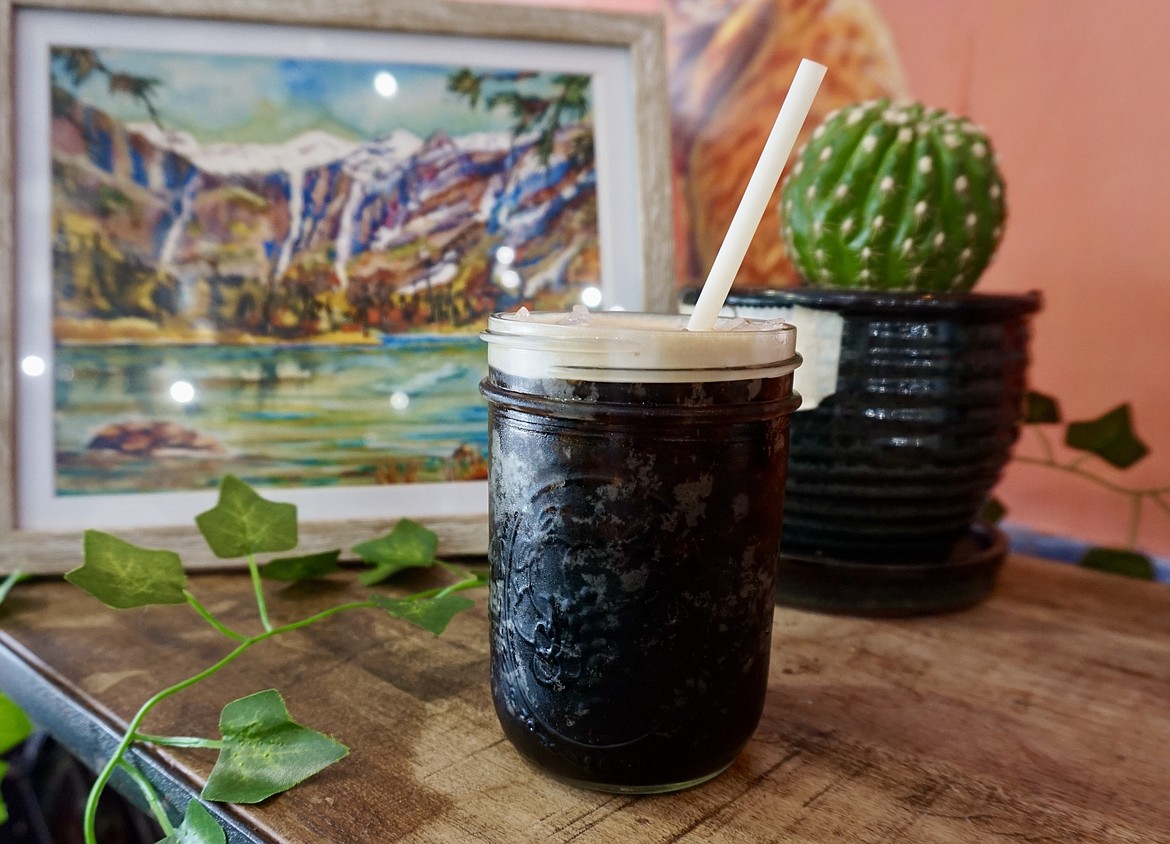 The Nitro Cold Brew with Illy Coffee at Huck's Place in Whitefish. (Summer Zalesky/Daily Inter Lake)
The hazelnut gelato at Huck's Place in Whitefish. (Summer Zalesky/Daily Inter Lake)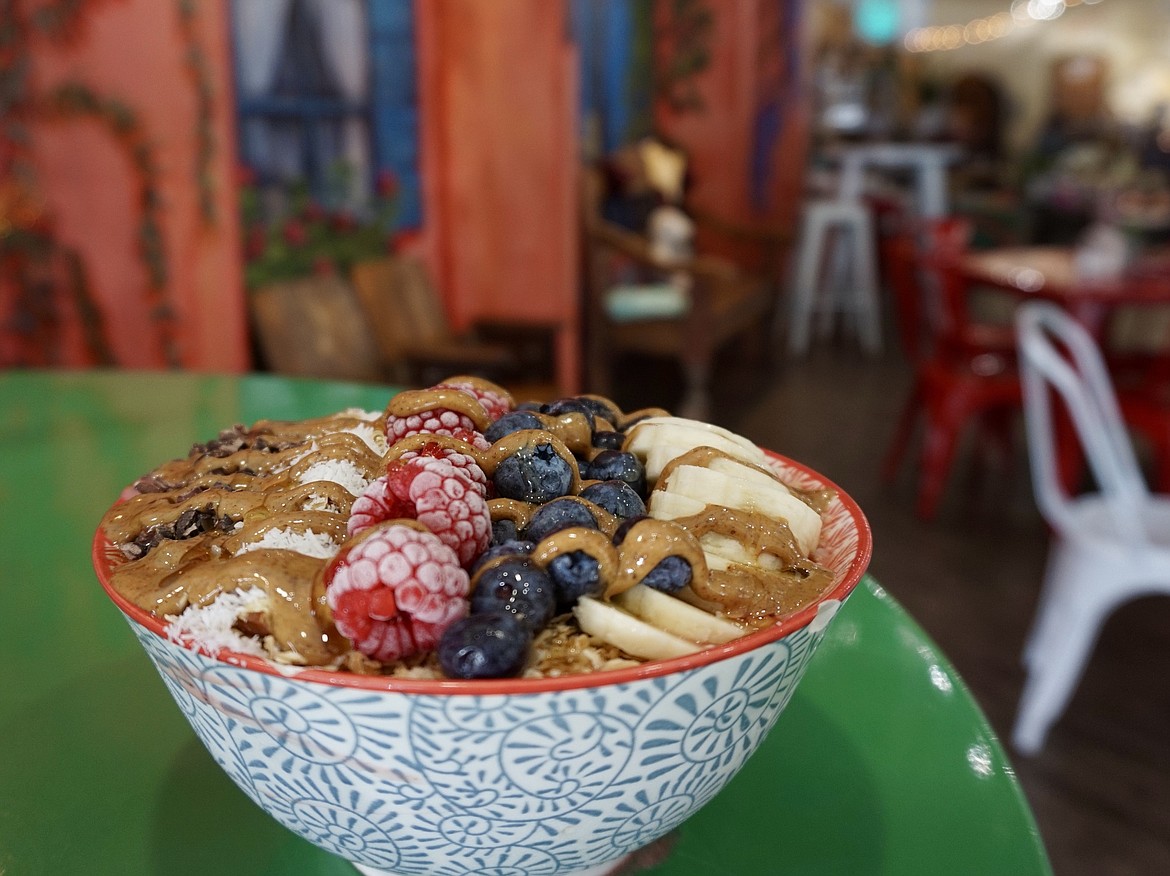 Natalie's Survivor acai bowl at Huck's Place includes almond milk, spinach, banana, mixed berries, flax seed spirulina, cinnamon and almond butter. (Summer Zalesky/Daily Inter Lake)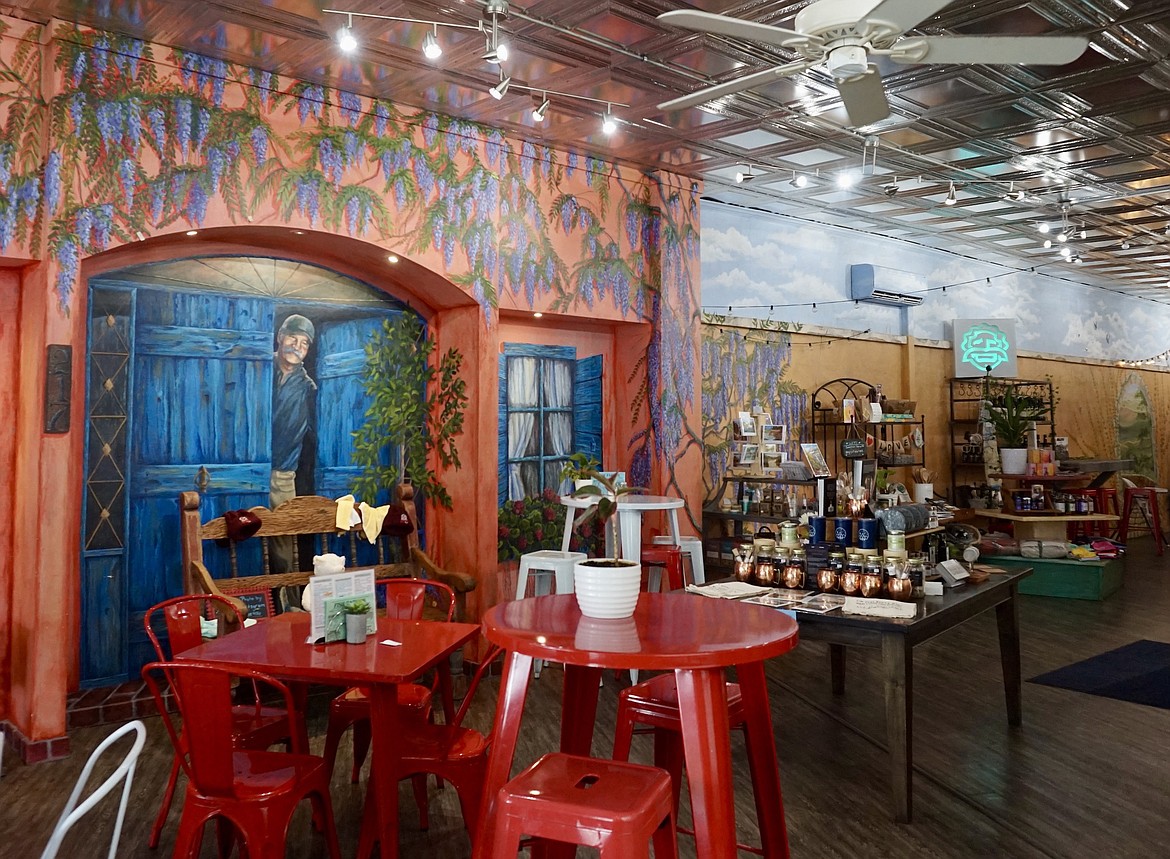 Huck's Place in Whitefish offers a wide array of health-conscious food centered around boosting wellness. (Summer Zalesky/Daily Inter Lake)
Previous
Next
Originally a ginger brew and juice bar, owners Madisen and Kyle Duty of Huck's Place in downtown Whitefish are looking forward to expanding their menu and taking on the title of cafe.
The couple opened the eatery on Central Avenue in 2021, as a tribute to Madisen's late father Henry "Huck" Cross, who died as a result of cancer.
From smoothies and acai bowls to sandwiches and burritos, Huck's Place offers a wide array of health-conscious food centered around boosting wellness. This fall, the couple plan to move their beloved restaurant to accommodate the growth and allow them the opportunity to own their own space.
"We're going to expand and do breakfast and lunch. We'll also have more grab-and-go lunches, more salads, more soups, more paninis, and wraps. We're going to get more into it and try to stay all organic and healthy and offer real food," said Madisen. "We may be adding a beer and wine license as well."
As an Italian-themed eatery, Huck's Place offers Italian gelato and coffee, both of which Madisen said are some of the highest quality they could find.
"We had a few samples sent to us, and one of them was Italian based, but it was from Sysco's, and we just wanted something better than that," said Madisen. "So my husband and I drove to Salt Lake with our toddler trying to find the best gelato. We went to 10 different places and finally found one we liked. The ingredients are all organic and from Italy."
As for their coffee, Huck's Place is the only location in the Flathead to offer Illy Coffee, an Italian-based and family-owned company of 90 years aiming for carbon neutrality.
"They are a lot stricter on what they put into their beans and how they grow them. [The beans] are just richer," she said.
Comments from Huck's Place regulars touch on the freshness of the food, such as the local eggs, the ham and sausage which comes from Farm to Market Pork, and the bagels which are overnighted from New York and have no added preservatives.
"In the summer, I'm ordering bagels four times a week," Madisen said with a laugh.
The goal is to be as low waste as possible and even use much of the leftover juice pulp to make some of their specials.
"Rachel, our manager, has made a veggie burger out of the pulp as well as a spread for our Reuben," she said.
Several of the menu options are accompanied by a story, such as the "Natalie's Survivor" which was inspired by Natalie Archer, a cancer-surviving patron who "swore by" the ingredients in this anti-inflammatory smoothie.
The smoothies contain no artificial sugar and are made sweet with real maple syrup, bananas, or dates. All of the smoothies can be made into bowls and their juices contain antioxidants from ingredients like ginger, turmeric, and spirulina.
The juice cleanses offer benefits such as a healthy gut, heightened energy, and weight loss, according to Madisen.
"Juice cleanses are a huge detox for the body which helps people move into a healthier lifestyle. I do them all the time and it makes me feel more energized during and after," said Madisen. "A lot of people do them for a liver detox, as well. It just depends on the individual and what they're looking for and then we guide them in the right direction."
Huck's Place is located at 217 Central Ave. in Whitefish and is open every day except Tuesdays and Thursdays. To contact Huck's Place, call 406-909-0551 or visit HucksPlace406.com or Instagram @HucksPlace406.
Reporter Summer Zalesky may be reached at szalesky@dailyinterlake.com.
Recent Headlines
---