'Magic John Michaels' remembered as voice of the valley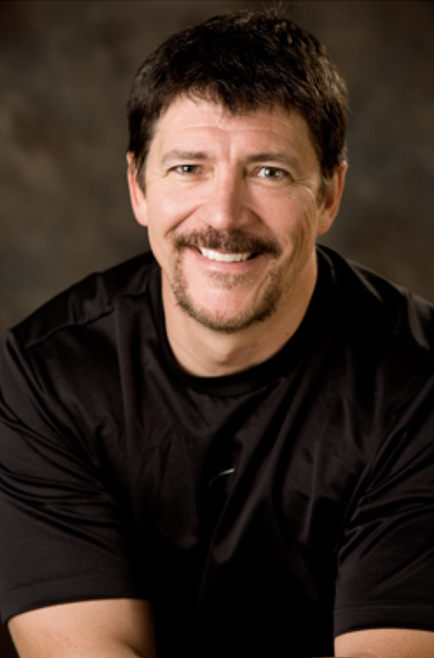 by
KATE HESTON
Daily Inter Lake
|
September 28, 2023 12:00 AM
Every weekday morning, John Michael Fleming arrived at Kalispell's Bee Broadcasting radio station at 4 a.m. to prepare for his 6 a.m. show, Bear Morning Country Club. For years, Flathead residents would listen to Fleming on their commute to work or school — and in a way, he became the voice of the Flathead.
Fleming died Sept. 20 of a heart attack at age 62. After a successful career, Fleming leaves behind a memorable legacy, his co-workers and loved ones say.
"He was the voice that everyone woke up to and the voice of the valley," said Mandie Fleming, one of John's three daughters. "My dad was the kind of dad who took time to listen to people, talk to them and make sure they felt heard."
Fleming was born to Raymond Patrick Fleming and Margaret Jean (Kerns) on June 30, 1961 in Anaconda, with 11 brothers and sisters. He graduated from Troy High School and later joined the Montana National Guard.
He was married to Marie — who he met at the radio station — for 40 years, and together they had three daughters.
Broadcasting was Fleming's passion. He hosted the Bear Morning Country Club for over 40 years, he was a play-by-play announcer for Whitefish High School games, and was regularly involved in community activities, especially fundraising radiothons.
"I believe that John just had that special, magic gift, and he loved the people who listened to him as much as they loved him," said Leah Lindsay, Fleming's long-term morning show partner.
His nickname was "Magic John Michaels," Lindsay said. They hosted the morning show for 10 years together, where Fleming took Lindsay under his wing as a broadcaster — a job Lindsay technically wasn't there for — and taught her everything she needed to know.
"My last decade was spent every morning on the air with John," Lindsay said. "[Us and the listeners] all became close friends that would call every day. People constantly showed up."
Lindsay retired last year from the radio station. As a result, Fleming recruited his daughter, Mandie, to host the show with him. For the last year, Mandie and her father spent every morning together speaking to Flathead residents.
Throughout his life, Fleming raised millions of dollars at Bee Broadcasting for Toys for Tots, the WINGS radiothon and St. Jude's radiothon. When someone in the community was struggling, he would talk about it on the radio to try and garner support, Mandie said.
"He was just a really good, good person — and he meant it," Mandie said. "He always wanted to give back."
Fleming also announced games for the Whitefish Bulldogs, his favorite sport being football. He was inducted into the Whitefish Hall of Fame for his work. According to coworkers and friends, he rarely missed games.
"Legendary is the right word," said Aric Harris, the activities director at Whitefish High School.
Harris said Fleming always took a positive approach to his work, whether he was representing Whitefish High School or the valley.
"He would bring up just the energy for Bulldog athletics," added Jackie Fuller, a former activities director and longtime volleyball coach at Whitefish High School.
According to Fuller, Fleming was a proud sponsor of the Bulldogs and of the kids themselves.
"He was a great guy who had a huge heart, wonderful sense of humor, a lot of pride for his community, but mainly his love for his family," Fuller said.
While broadcasting was his professional passion, family was his reason for existing, those close to him said.

"He was a good broadcaster, but being a dad was what he was meant to be," Mandie said.
Mandie said Fleming adored being a grandfather to her two boys, Bennett and Parker, who he picked up from school every day.
"In grandpa's eyes, the sun rose and set on his boys," his daughters wrote in a tribute.
Fuller said that while the morning show and Whitefish athletics may never sound the same, the legacy Fleming leaves behind is booming.
"The Bear nation was everything to him, but even more than that it was his family and God. As much as he would love to be with his family, we know he's exactly where he wants to be right now," Lindsay said.
A memorial fund account is set up at Parkside Credit Union in Whitefish. There is also a GoFundMe page.
Reporter Kate Heston can be reached at kheston@dailyinterlake.com or 758-4459.
Recent Headlines
---